The 39 Best Bachelor Party Destinations in the US, Mexico and Beyond
Check out our all-time favorite bachelor party locations.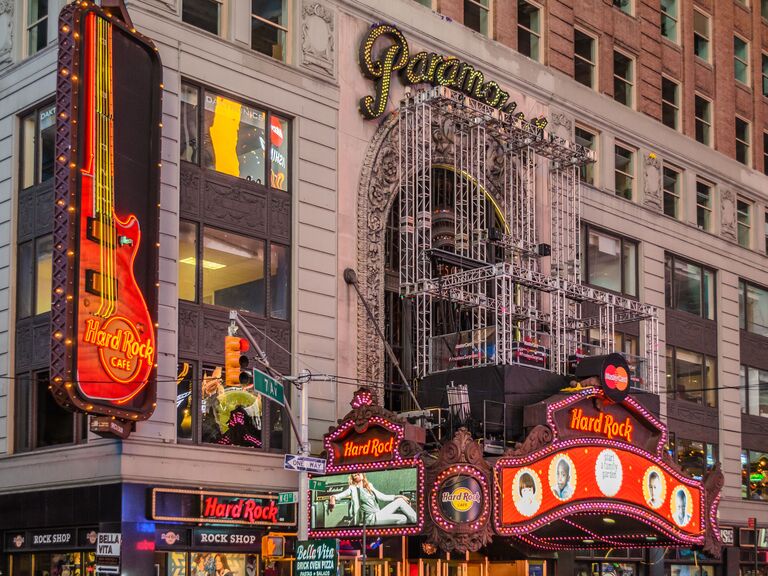 ieronymos / Shutterstock
Deciding on a location might just be our favorite part of bachelor party planning. That said, with so many amazing places to choose from, it can also be a little overwhelming. Lucky for you, we're here to help. We've got the lowdown on some of the best bachelor party destinations in the world, including all the best places to have a bachelor party right here in the USA. Whether you're happy to hop on a plane or looking for something a little closer to home, there are awesome bachelor locations all over the country. To help make your search easy peasy, we've split up our favorite options by location: the East Coast, the Midwest, the South and the West Coast.
Of course, you're not limited to celebrating your buddy's (or your own) soonlywed status in the US. If the group is on board with jetting off to another country, the world is your oyster. When it comes to international bachelor parties, there's a variety of locations to choose from to suit your crew's preferences. In the mood for sun, sea and sand? Check yourselves into a Caribbean island resort. Or maybe you want something a little more adventurous? If so, a visit to Iceland will be the guys' trip of a lifetime.
Whatever location you land on, make sure you've got the go ahead from the groom before plowing ahead with planning. It's also a good idea to discuss it with the other attendees to make sure that, at the very least, most of them are happy with the decision and it works for everyone's budget. (Hint: This is the perfect time to set up a group chat.) Ready to start browsing? Keep reading to find out what makes each of these bachelor party locations a smash hit.
In this article:
The Best East Coast Bachelor Party Destinations
You'll find some of the top bachelor party destinations on the East Coast, with excellent options in Florida, Pennsylvania, New York and Massachusetts. According to our company data, Miami, New York City and Orlando were three of the top 10 bachelor party destinations in 2021.
Miami is easily one of the best cities for a bachelor party, especially if you plan on partying hard. This city is known for its incredible nightlife, with plenty of bars and clubs to choose from that stay open into the early hours of the morning. But the fun doesn't stop when the sun comes up. During the day, take advantage of boat parties in South Beach, water sports, the city's cultural scene (the Wynwood Walls are a must), and delicious Cuban cuisine in Little Havana. What's not to love?
There's not much you can't do in NYC, which explains why it's such a popular destination for a bachelor bash. Depending on the groom's preferences, you could check out the city's versatile food scene, catch a show on Broadway, buy tickets to a game or explore the many bars and breweries. There's also a selection of museums and galleries to suit every taste, whether your crew is into art, history, literature or architecture. (And if that doesn't sound like their kind of thing, Madame Tussauds is always fun too.)
Thrill seekers rejoice! From Disney World to Universal Orlando, there's no shortage of theme park attractions in this city. That said, theme parks aren't all Orlando has to offer. For those seeking a more relaxing bachelor party trip, the city is also home to championship-level golf courses and offers plenty of other outdoor activities. Complete a chilled-out weekend with a fishing trip or boat charter, or add a dash of adrenaline to your itinerary with kayaking or wakeboarding.
Anyone looking for a slightly more laid-back bach party should consider Fort Lauderdale. This vibrant beach town is a little more relaxed than nearby Miami and boasts over 20 miles of beautiful sandy beaches. You and your crew can spend your days relaxing on the sand, trying out different water sports or teeing off on the green, while nights are reserved for checking out Fort Lauderdale's lively bar scene.
Beer, cheesesteaks and live sports—sound good to you? That's what's up for grabs if you plan a bachelor party in Philadelphia. Craft beer is something Philly does incredibly well, and there are lots of breweries that would be happy to prove it. The perfect pairing for that locally-brewed beer? Cheesesteaks! Any groom who's been known to house a cheesesteak or two after a night out will be in their element in the City of Brotherly Love. Oh, and don't forget a visit to the Liberty Bell while you're in town.
Almost every day of the year is sunny in Tampa, making it a great bachelor party destination for sun-seekers. This party-ready location offers a lot of the same beach-party vibes as Miami and Fort Lauderdale (minus the long lines to get into bars and nightclubs). Nightlife aside, outdoor activities abound at this coastal location. From boating to golfing, there are plenty of opportunities to relax both on land and in the sea.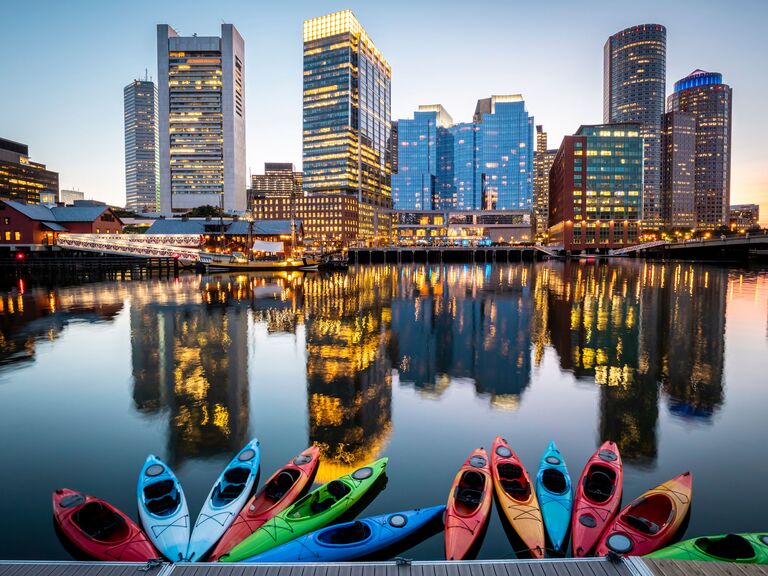 Not everyone likes the feeling of sand between their toes. If the groom would prefer to skip the beach vacation, there are still plenty of options to explore on the East Coast. Boston is the perfect city getaway for history buffs, beer aficionados and Red Sox or Patriots fans. It's also a foodie haven, boasting amazing fresh seafood—we'll take the lobster, please.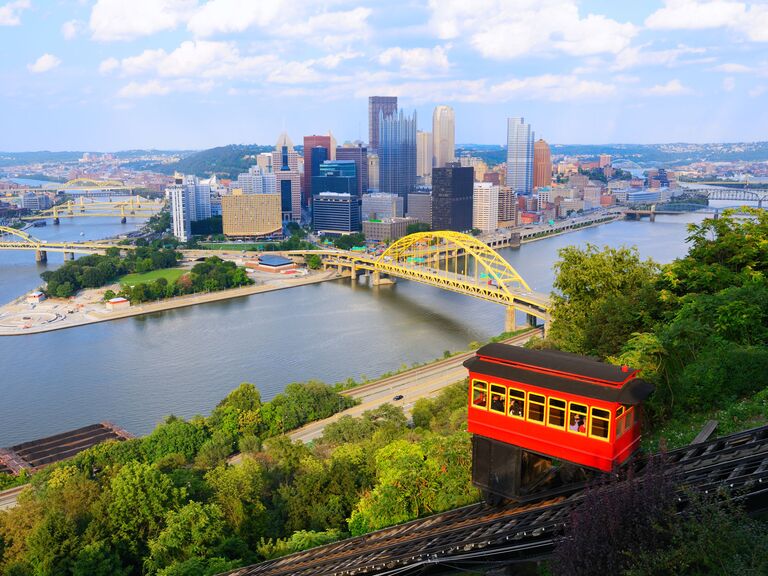 Much like Philadelphia, Pittsburgh is a city brimming with craft breweries and whiskey distilleries. A brewery or distillery tour is the perfect way to enjoy a few drinks during the day ahead of an exciting night on the town. (And with the most bars per capita out of any US city, Pittsburgh's nightlife is one to beat.) When you're not enjoying a drink, the Allegheny River offers up opportunities for sport, like paddleboarding or boating.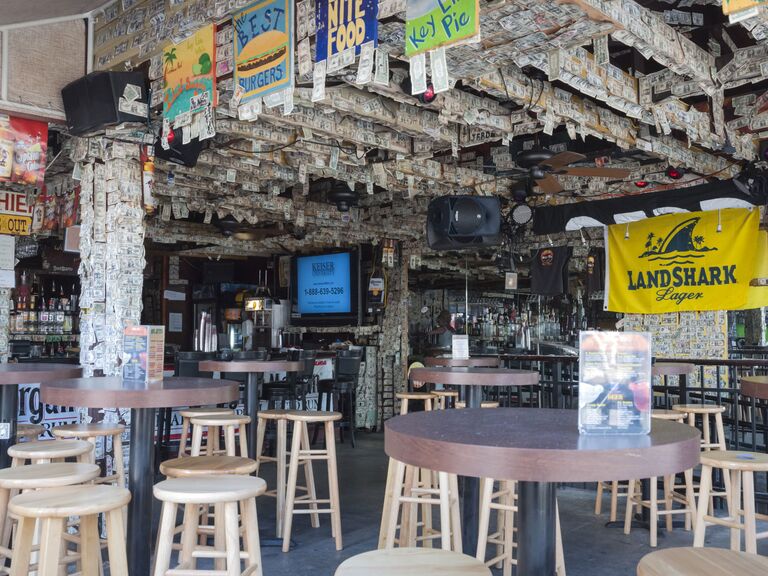 Back to the beaches for a second—Key West is another Florida gem that's perfect for chilled-out bachelor celebrations. Anyone looking for laid-back beach vibes without the hectic Miami party scene will feel at ease on this small island. Enjoy an abundance of water activities, visit the Hemingway House and Southernmost Point, and sample all the seafood (and cocktails!) your heart desires.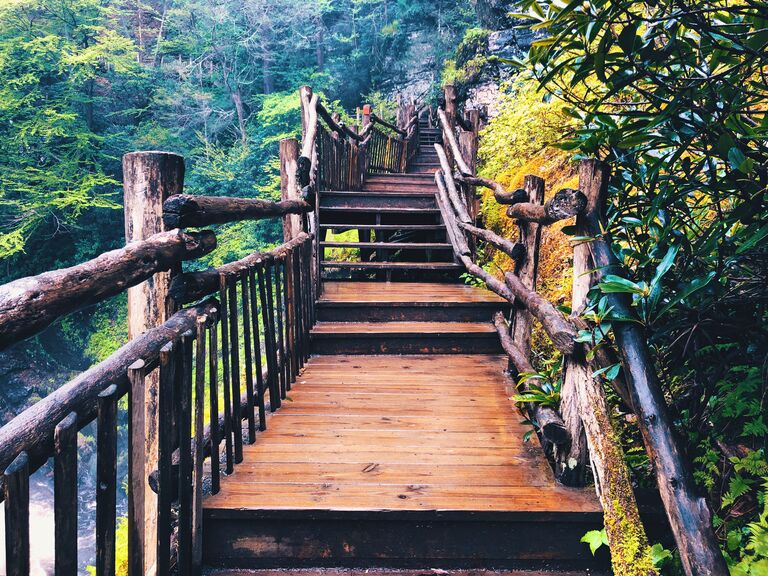 Seeking an adventurous east coast bachelor party? Pack your bags and head to the Poconos. Pennsylvania's mountain region is chock full of scenic hiking trails (or for those seeking an adrenaline rush, mountain biking trails). After an adventurous morning of hiking, mountain biking, white water rafting and more, there are plenty of places to grab a drink, including breweries, distilleries and wineries. Cozy, laid-back bars offer the perfect setting to end the night.
The Best Midwest Bachelor Party Destinations
Looking for bachelor party ideas in the Midwest? Prepare to be amazed. Whether you're looking for an adventure or a relaxing few days with your crew, there's somewhere in the Midwest for you. Explore the Windy City, take up water sports at Lake of the Ozarks or catch a baseball (or basketball or hockey) game in Milwaukee—it's up to you!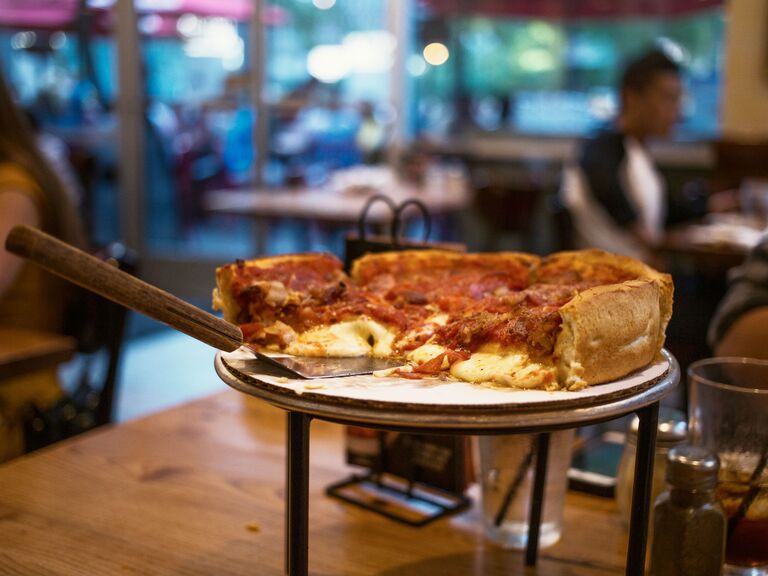 Our company data shows that Chicago is another of 2021's top 10 bachelor locations. Want to know why? For starters, the city has a top-tier food scene. Between deep-dish pizza, Chicago-style hot dogs and some of the country's best steakhouses, no one will go hungry. The city is also located right on Lake Michigan, opening up opportunities for boating, water sports and beach days. Finally, live music makes the nightlife in Chicago one of a kind, with country bars, blues clubs and more at your fingertips.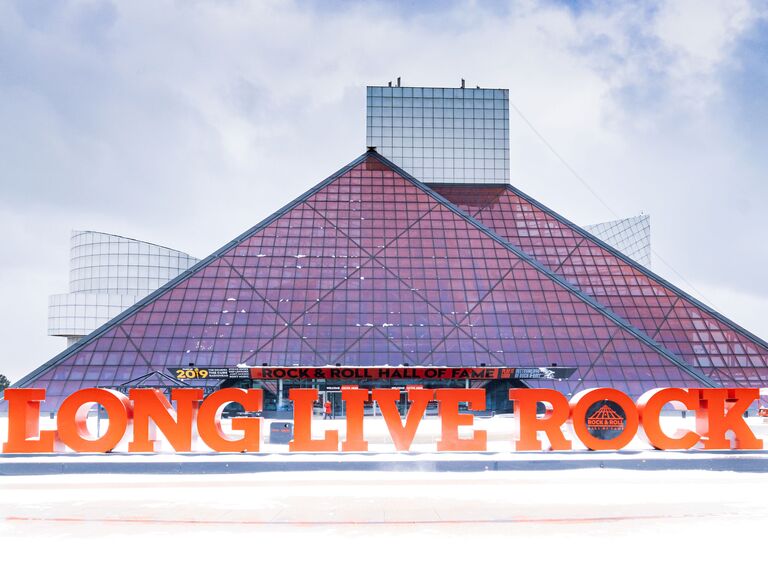 Don't discount the Forest City on your search for a bachelor party location in the Midwest. Beer lovers might never want to leave, as Cleveland is bursting with craft breweries for you and your crew to tour. The city also has a thriving art and culture scene, including the Rock & Roll Hall of Fame for music enthusiasts. In terms of nightlife, Cleveland has plenty to offer. Think: jazz clubs, cider houses, piano bars and more.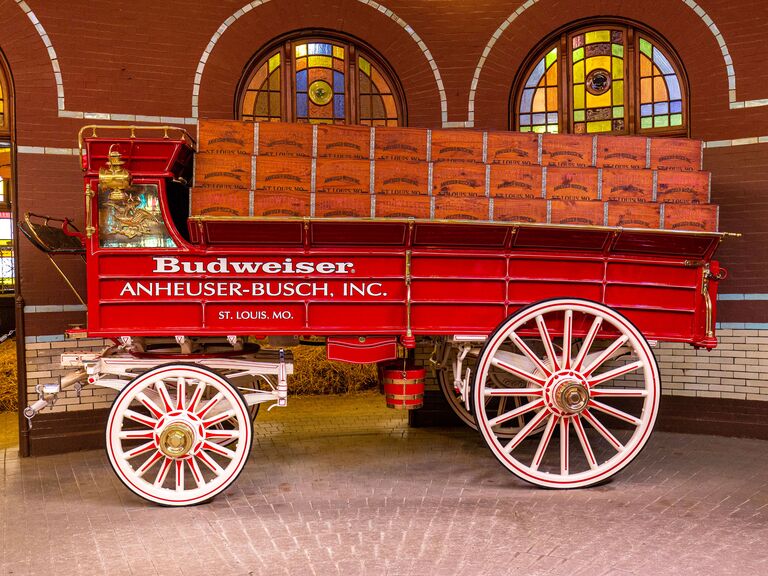 There's something about the Midwest and craft beer. St. Louis is another top bachelor party destination for any groom who likes sampling local brews on his travels. During the day, soak up the city's eclectic vibe with some sightseeing (make sure the Gateway Arch is on your list) or catch a baseball game at Busch Stadium. At night, St. Louis is known for its blues clubs and other live music venues.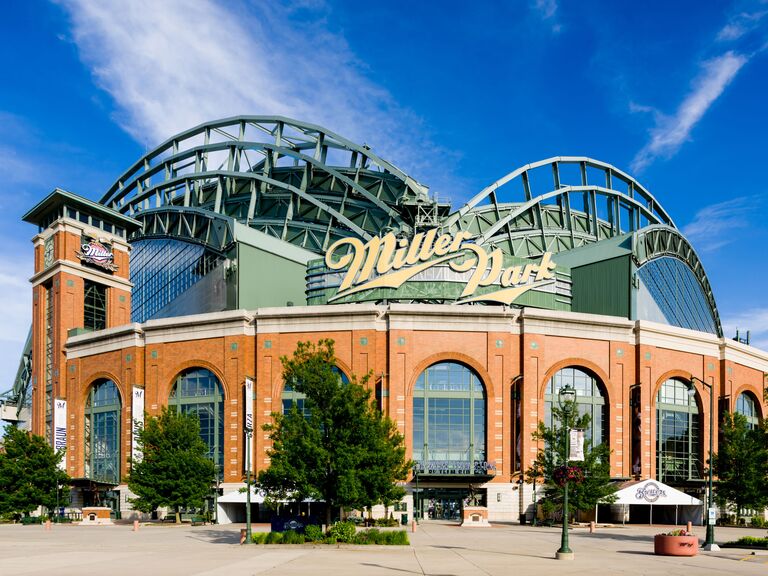 A visit to the Miller Brewery Tour (or some of Milwaukee's microbreweries) is the perfect way to kick off your trip to the city. The perfect accompaniment to that cold brew? German-inspired cuisine that'll pretty much transport you to Oktoberfest. For those with a sweet tooth, frozen custard and cream puffs are dessert staples here. Aside from the epic food and drink, Milwaukee is a great place to explore history and architecture. Plus, it's home to the Harley-Davidson Museum.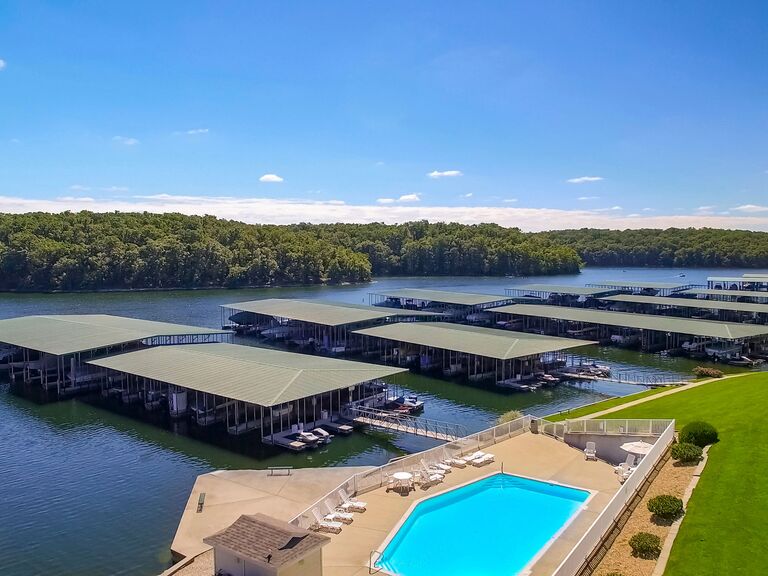 Planning a relaxing weekend in the Midwest? Lake of the Ozarks should be your first port of call. With opportunities for golfing, lounging on the water and drinking plenty of beer, it's a pretty ideal bachelor party destination. Our company data shows that pool days were the third most popular activity at bachelor parties in 2021—something you can definitely do at Lake of the Ozarks. And if you're up for more of an adventure, you can also try kayaking, pontooning and other water sports.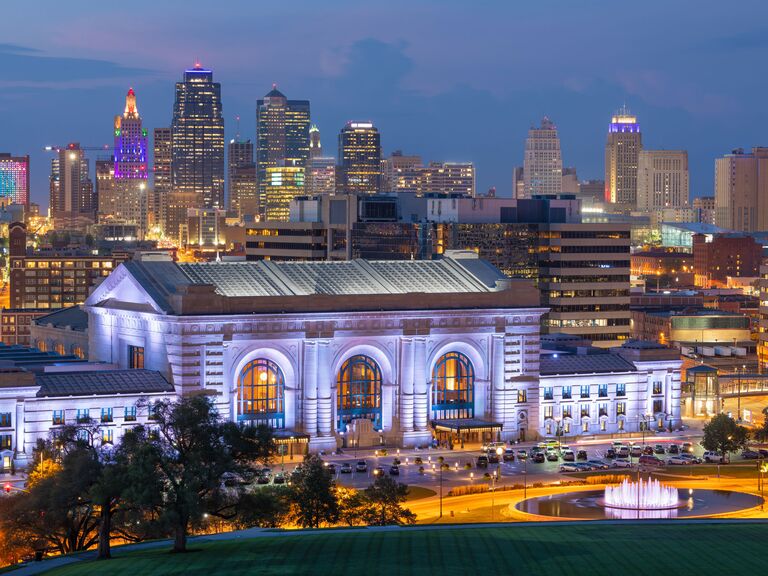 If you're looking for a party destination in the Midwest, put Kansas City at the top of your list. There's almost nothing this city doesn't have when it comes to awesome nightlife. Depending on the group's mood, you can check out the many nightclubs, go to tap rooms, distilleries and craft cocktail bars or head straight to the casino. During the day, there's a lot to explore in the city, including museums, murals and an amazing BBQ food scene.
The Best Southern Bachelor Party Destinations
The South is home to some of the most popular bachelor party destinations in the US (hello, Nashville and New Orleans). Can't decide which location is best for you? We're sharing exactly what makes each of these bachelor party cities special.
Houston, Texas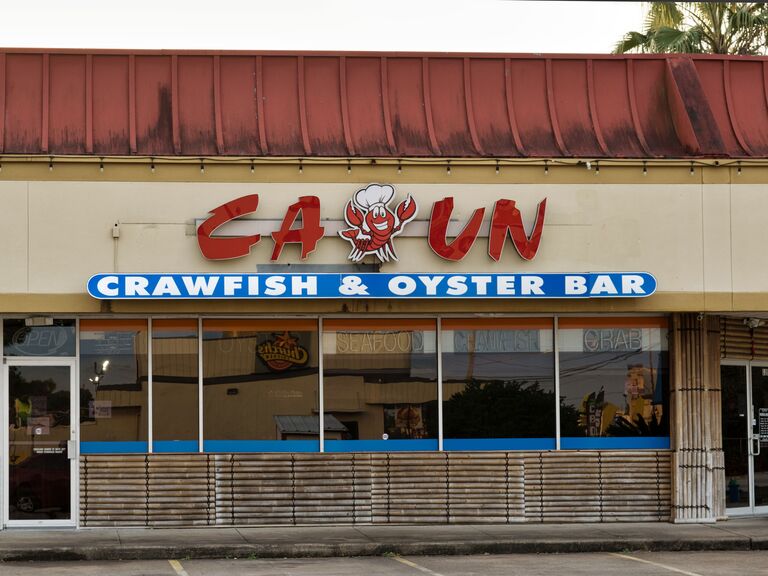 Known to some as the world capital of space exploration (and to the rest of us, the birthplace of Beyoncé), Houston is a city that should be on everyone's bucket list. If you're thinking of heading there on a bachelor party trip, there are a few things you should check out ASAP. See if the Toyota Center has a basketball game, concert or other show running that your crew would be interested in seeing. Art and culture enthusiasts will enjoy a trip downtown to Houston's Theater District, while foodies will appreciate the city's unique cuisine (Viet-Cajun crawfish, anyone?).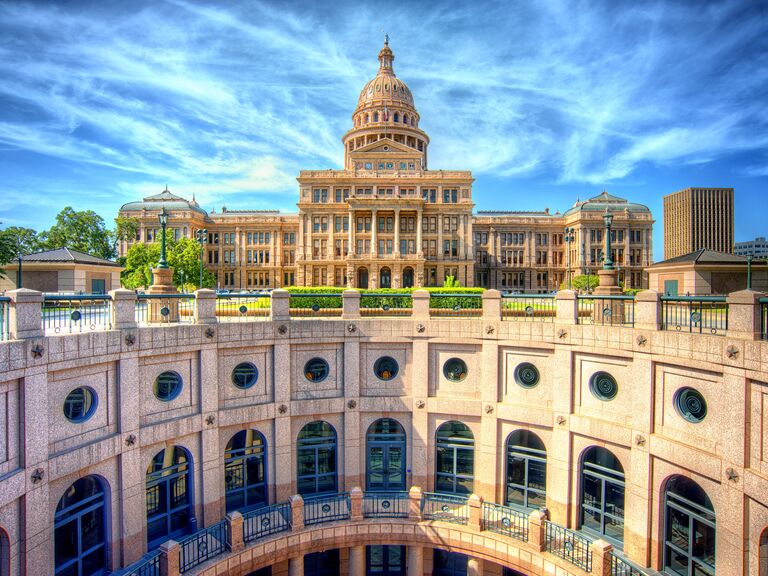 Houston isn't the only option for a Texas bachelor bash. Austin also made the top 10 of 2021 bachelor party locations according to our company data. But what makes the city so special? For starters, there's a versatile food scene, offering everything from comforting Tex-Mex cuisine (hello, tacos) to gourmet Asian-fusion dishes. There's also a variety of outdoor activities on offer to suit the vibe you're going for. Chill out on a chartered boat on Lake Austin or kick things up a notch and go paddleboarding on Lake Travis. Bars and live music venues contribute to the city's vibrant nightlife.
Looking for a Southern city that has it all? If you choose Savannah as your bachelor party destination, you can take advantage of bars, beaches, top-class restaurants and over 50 golf courses. History lovers will enjoy learning about the city's "haunted" past, while foodies will appreciate the great food (including offerings from world-class chefs). At night, there's plenty more to explore, whether you're in the mood for nightclubs or a rooftop bar at a boutique hotel.
If the groom's favorite activities include sand, sea or a golf course, Myrtle Beach will be his ideal getaway. This South Carolina city lends itself to relaxing days lounging on the sand, deep-sea fishing and practicing your golf swing. Once the group is feeling relaxed and ready for a night of fun, it's time to take them bar hopping, which is the second most popular activity at 2021 bachelor parties according to our company data.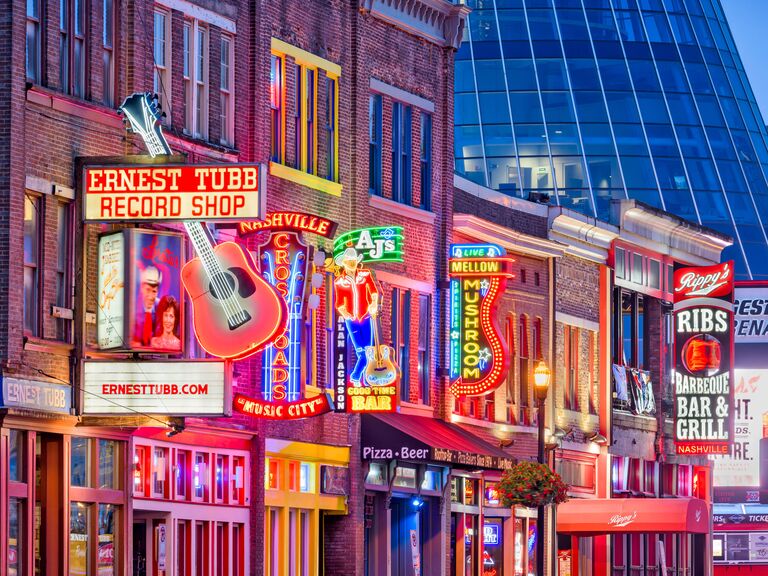 Nashville is one of our favorite places for a bachelor party, and it's the perfect location for any groom who loves country music. From the historic significance of Music Row to the bustling nightlife of Honky Tonk Highway, Nashville is filled with meaningful and exciting places to visit. Whether you decide to settle in for the night at one of the city's live music venues or spend your time hopping from bar to bar, you won't be bored for a second. Entertainment aside, the traditional Southern cuisine is pretty darn good too.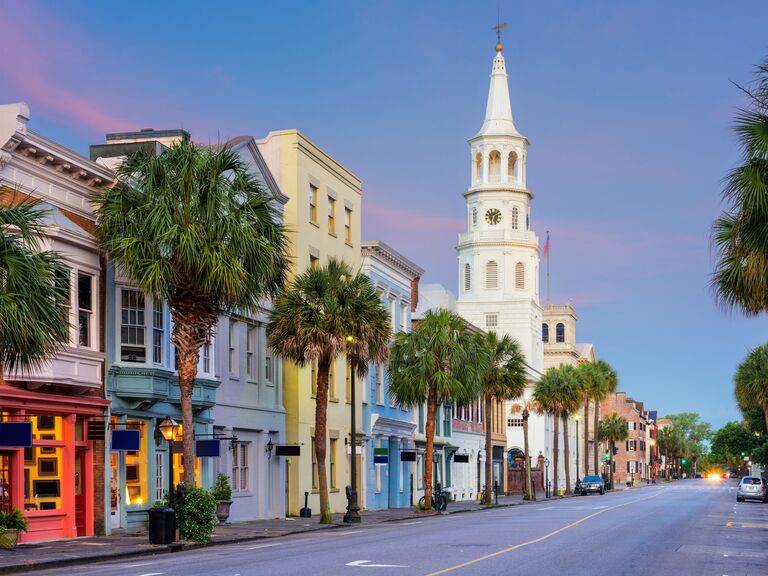 The food scene is what really sets Charleston apart from other cities in the South. While you'll find delicious eats at pretty much any of these bachelor party destinations, Charleston goes above and beyond. Don't leave without trying at least some of the locale's renowned dishes, like she-crab soup, shrimp and grits, and hush puppies. To wash it down, check out one of the city's rooftop cocktail bars. Once your crew is fed and watered, look out for live music and dancing.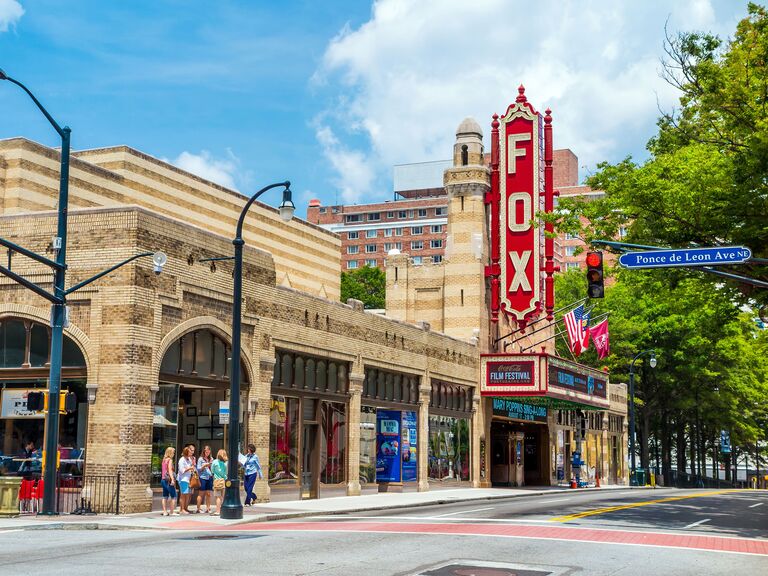 If the groom-to-be is looking for a lively vacation, there's always something to do in Atlanta. With the Braves, Falcons and Hawks calling Atlanta home, there's a sport for every season. Plus, the city has an eclectic music scene with alumni including John Mayer and Usher. Even if your dates don't line up with one of Atlanta's amazing music festivals, you'll likely be able to catch a concert or show somewhere. When it comes to the nightlife scene, there's plenty going on there too.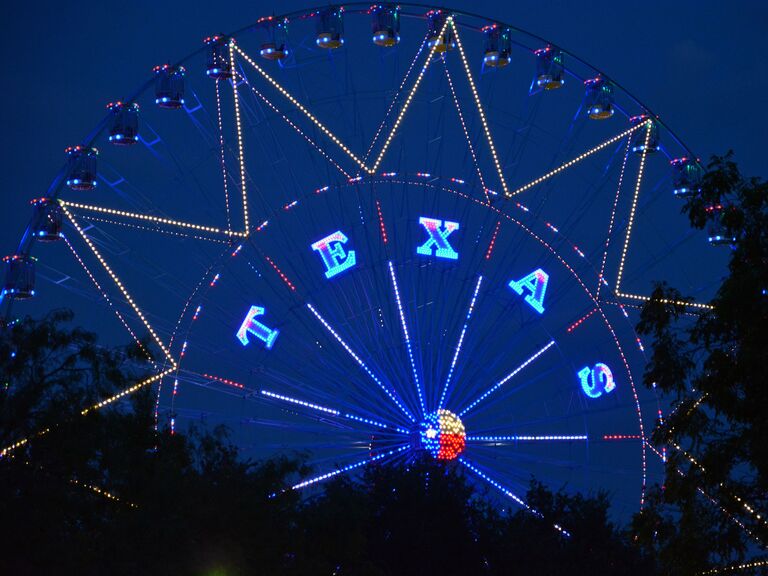 If we haven't already inspired you to plan a Texas bachelor party, Dallas is another excellent city to consider. If the groom is really into football, try to schedule your trip so it coincides with a Dallas Cowboys home game (or if he's into Hockey, the Dallas Stars). Vodka distilleries offer a nice break from the usual beer and whiskey experience (but those are on offer too if that's more to your crew's tastes). Plus, there are lots of unique activities you can do during the day that'll make your trip extra memorable, such as axe throwing.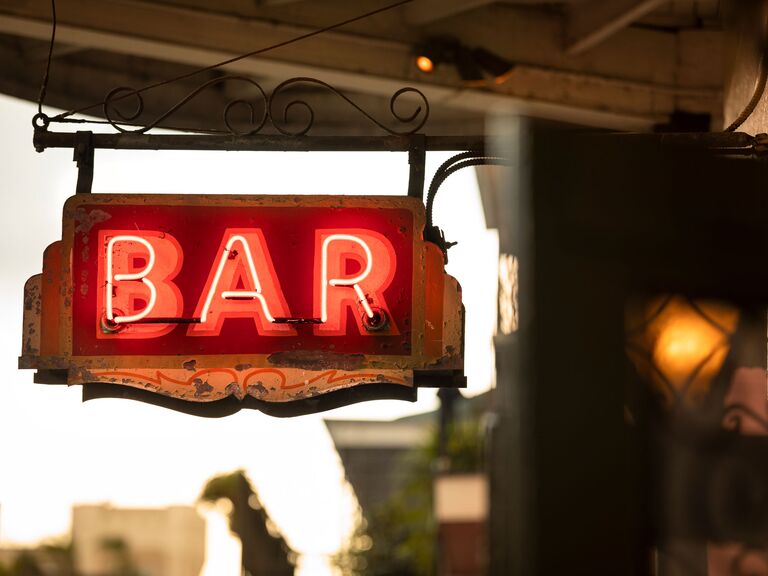 When it comes to choosing a bachelor or bachelorette party destination in the South, nothing compares to NOLA. Michelin-star restaurants, world-famous festivals (we're talking Mardi Gras) and the legendary Bourbon Street make this city a must-visit at some point in your life (and what better time than a bachelor party?). While you're recovering from the city's buzzing bar scene, spend some time in nature exploring the nearby swamp and its intriguing inhabitants with an airboat tour.
The Best West Coast Bachelor Party Destinations
From Lake Tahoe to Las Vegas, the West Coast has some seriously great places to throw a bachelor party. Ready to explore the best bachelor party destinations in the West? We've got nine amazing options for you to consider.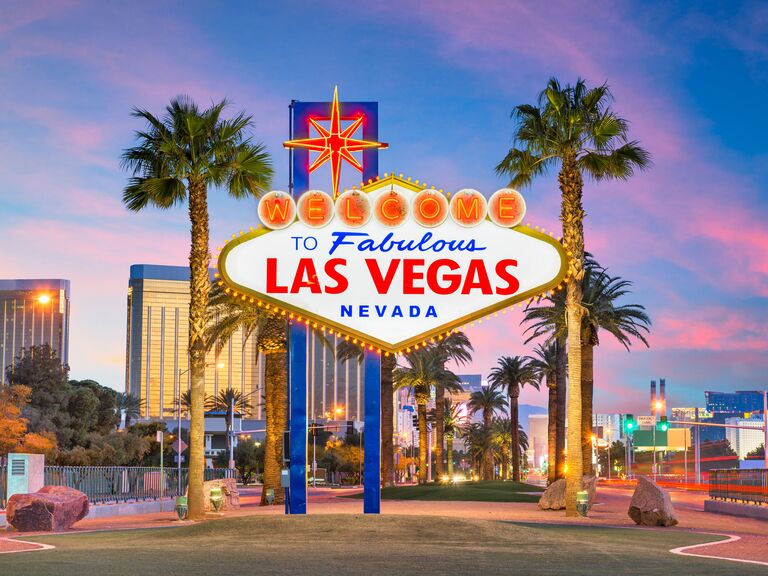 Sin City is the quintessential bachelor party destination (and a no-brainer for any groom who wants to hit the casinos). But casinos and fancy hotels aside, Vegas has a lot more to offer. Artist residencies mean that there's pretty much always a show to catch, and that's not to mention the buzzing nightlife waiting for you afterward. If your crew wants to party, there are day clubs as well as nightclubs, plus countless opportunities for pool parties. For those looking to wind down, check out one of the nearby golf clubs.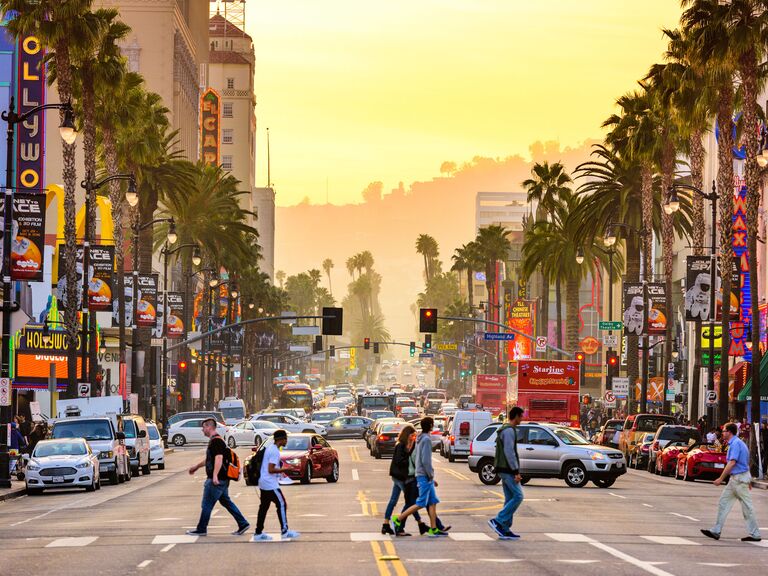 Los Angeles is another city that made the top 10 for 2021 bachelor parties according to our company data, crowning it one of the best bachelor party destinations in California. There's lots to do in sunny LA, from hitting the beach during the day to exploring the city's lively club scene at night. With opportunities to both live it up and lay low, your crew can enjoy the best of both worlds.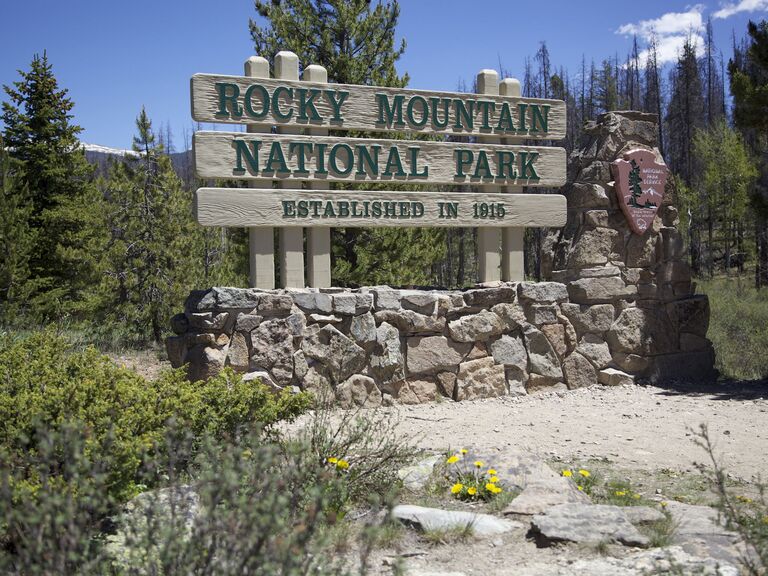 Based on our company data, Denver is another super-popular bachelor party location. It's a winning destination for adventurous grooms with an interest in rock climbing, mountain biking, white water rafting, ziplining or all of the above. A trip to Denver is the perfect time to explore Rocky Mountain National Park in all its scenic beauty. Of course, with all that action you're bound to work up a sweat. Cool down with a refreshing brew from one of the city's many craft breweries.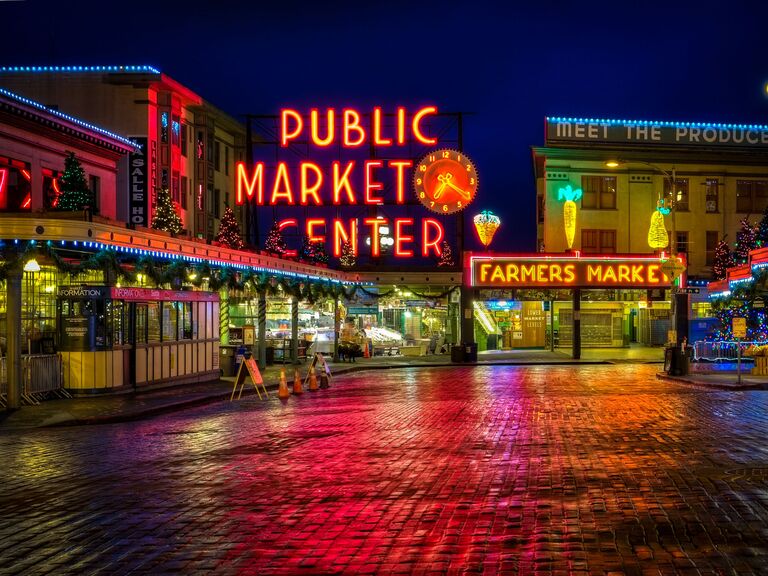 Seattle may not boast the same sunny weather as some of its neighboring West Coast cities, but there's a lot of things that make it a great place to throw a bachelor party. Outdoor activities abound, with opportunities for water sports (think: kayaking and paddleboarding) as well as hiking, bouldering and more. For foodies, Seattle is home to one of the country's longest-running farmer's markets: Pike Place Market. There's also a lot to explore within the city, including some pretty unique landmarks (make sure to pack some gum for the city's iconic Gum Wall—a memorable photo op that's exactly what it sounds like). And if all that doesn't win you over, Seattle has been nicknamed "The Coffee Capital of the World." Who doesn't love coffee?!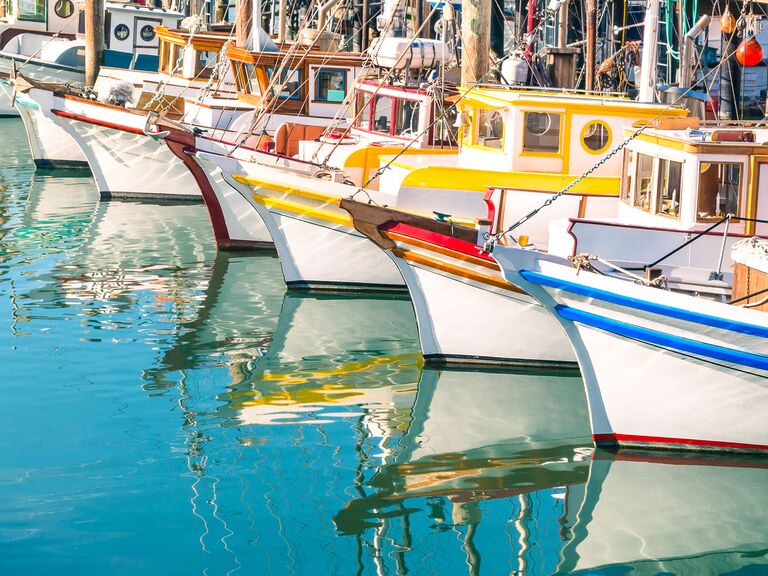 This tourist hot spot has a lot to offer bachelor parties. During the day, you can explore unmissable landmarks like the Golden Gate Bridge and Fisherman's Wharf. At night, experience the meal of a lifetime at one of the city's Michelin-star restaurants before exploring San Fran's amazing nightlife on a bar crawl. There are also some great spots nearby for outdoorsy folks, like Yosemite National Park and Muir Woods.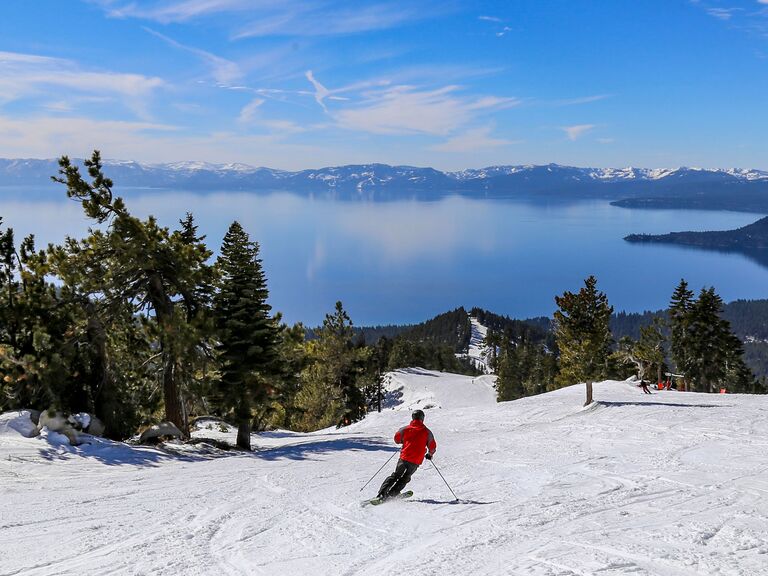 Lake Tahoe is one of the best places to go for a bachelor party if you're in search of adventure. From water sports (think: stand-up paddleboarding and kayaking) to snow-based activities (think: skiing and snowmobiling), there's something for everyone. Those who prefer dry land can enjoy hiking, ziplining and mountain biking, while the chilled-out bachelor crew can charter a luxury boat. Sounds like a jam-packed itinerary to us!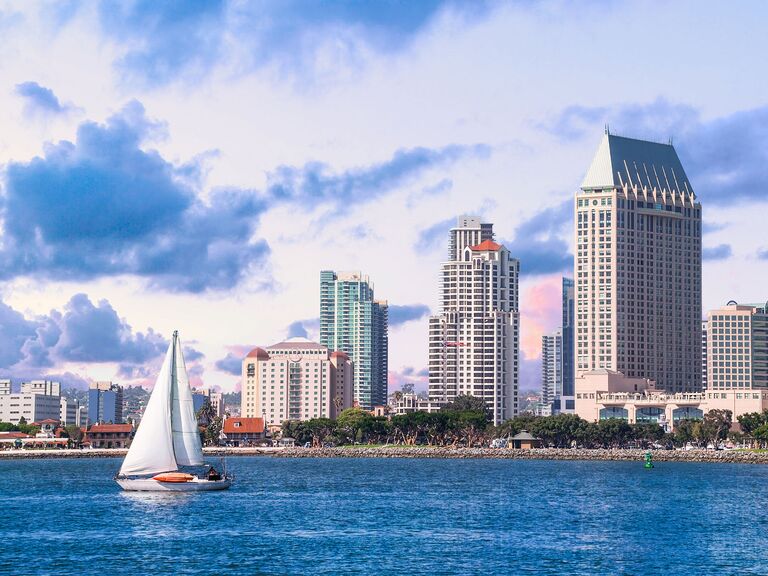 Looking for a more laid-back location in Cali? San Diego might just be the best bachelor party destination for you. Fill up your days with golf, cruising on a yacht or getting your surf on. San Diego is also a prime destination for anyone who loves to fish, with opportunities for some big catches. Toast to a relaxing day with your crew at any one of the city's craft breweries, bars or nightclubs.
Scottsdale is another great destination for adventurers. If the groom has always wanted to explore the desert, now's the perfect time. Mountain biking, hiking and driving ATVs will get your blood pumping, while Scottsdale's world-class spas offer a sanctuary to wind down. But don't let the luxury spas and desert surroundings fool you—Scottsdale has a pretty impressive party scene too. Get ready for pool parties, nightclubs and rooftop bars.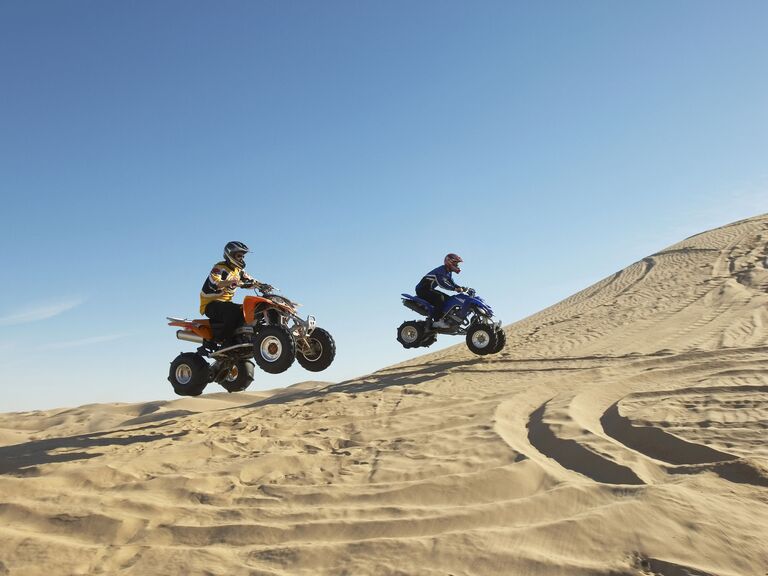 Looking for an eclectic mix of relaxation and adventure? You'll find it in Palm Springs. Explore the unique landscape at Joshua Tree National Park or Coachella Valley, spend some time on one of many beautiful golf courses or check out the local nightlife (we're talking bars and casinos).
The Best International Bachelor Party Destinations
Not all the best bachelor party locations are in the United States. If you really want to go all out on a big trip with your crew, these are some of our favorite places.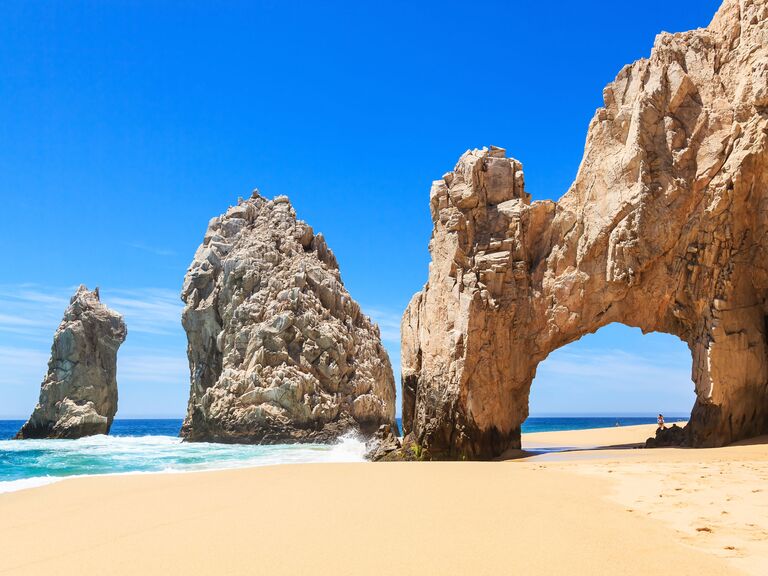 Cabo is one of Mexico's most famous tourist destinations, and it's a pretty good place to throw a bachelor party too. This stunning city is a wonderful place to wind down before tying the knot, with plenty of opportunities to enjoy a cold beer or cocktail in the sun. If your crew feels like exploring, you can organize a whale-watching cruise, scuba diving lessons or snorkeling tours. The icing on the cake? All the delicious Mexican food you can eat.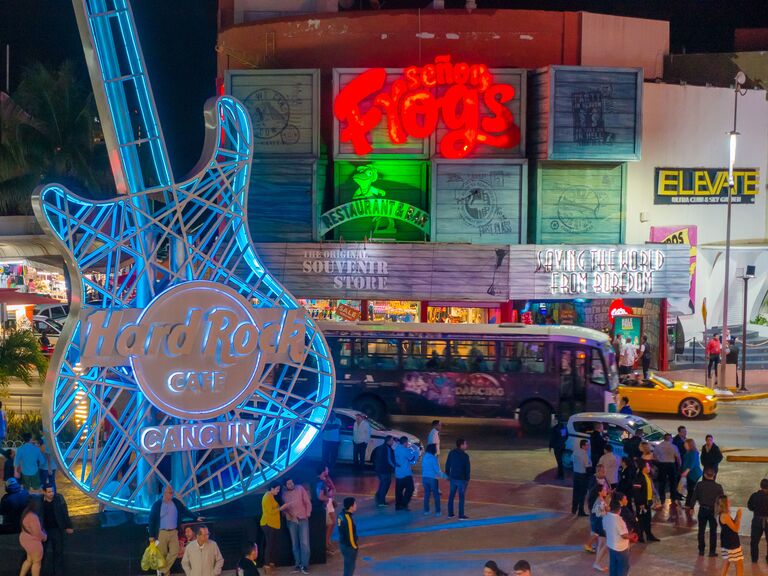 Another one of the best bachelor party destinations in Mexico? Cancun. Known for stunning sandy beaches, sunny weather and its unparalleled party scene, Cancun is a great place for grooms to celebrate their upcoming nuptials. Spend your nights exploring the town's nightlife, taking shots and getting down on the dance floor. In the morning, you can take as long as you need to recover on the beach.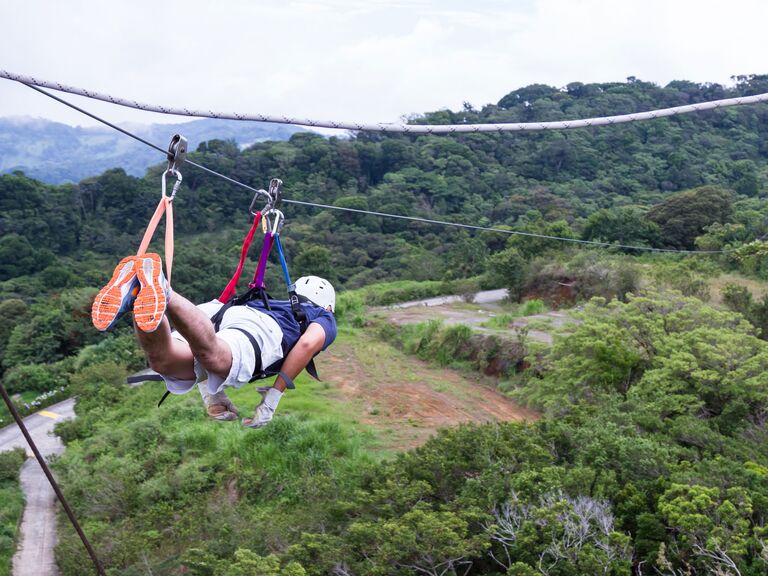 Whether you came here looking for bachelor party destinations in Central America or not, you should definitely consider Costa Rica for a bachelor bash abroad. Anyone who loves the great outdoors will have the time of their life on a trip to Costa Rica. There are so many opportunities for adventure, from ziplining and scuba diving to driving an ATV through the jungle. The country's beautiful natural landscape is another big plus, allowing you to wow your crew with a visit to Marino Las Baulas National Park or Arenal Volcano.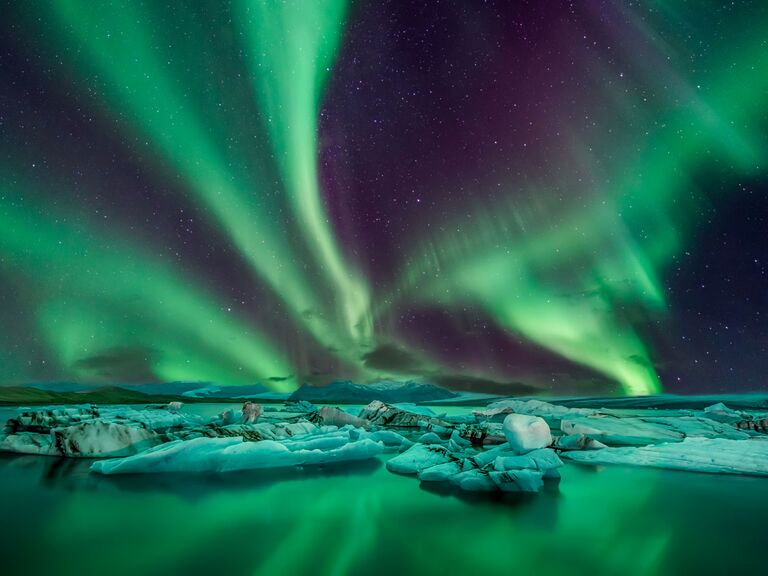 Iceland has long been a favorite among avid travelers and couples planning romantic vacations, but what makes it one of the best places for a bachelor trip? Okay, we'll tell you: It's got great food, awesome nightlife and plenty of opportunities for adventure. And while you and your crew enjoy all of the amazing things Iceland has to offer, you also get to soak up views of waterfalls, glaciers and (hopefully) the Northern Lights.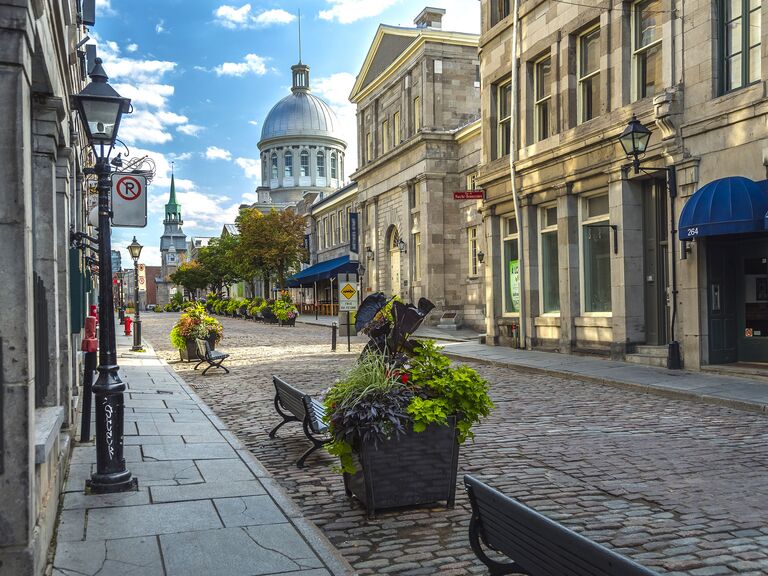 Looking to plan a big Canadian bash? Montreal is one of the best places for a bachelor party in Canada. The French-speaking city is bursting with amazing restaurants, bars and nightclubs. It's also home to the country's second-largest amusement park and the headquarters of Cirque du Soleil, so there's no shortage of thrills to be had.