You Have to See This Dramatic Proposal Under the Northern Lights
Lights, camera, proposal! See the stunning photos of this couple's engagement.
by Catherine Jessee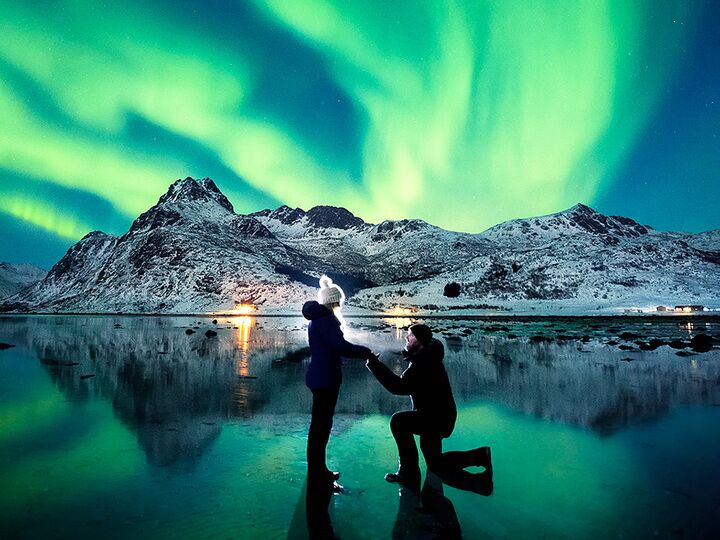 What better backdrop for a proposal than a natural light show? Dale Sharpe popped the question to his girlfriend, Karlie Russell, under the Northern Lights, and the results are spectacular.
As professional landscape photographers for Australia-based studio DK Photography, the couple had visited the Arctic Circle to capture the natural phenomenon together up to 30 times, but this time was different.
"I wanted to take full opportunity and make it happen at its absolute best," Sharpe tells The Daily Mail. As he started setting up the camera to take a selfie, using a headlight to illuminate them in front of the gleaming green and blue sky, Russell was eager to keep moving to get more photos of the sky from different angles—and then Sharpe got down on one knee.
"I kept talking over him, saying, 'What are you doing, what are you doing?'" Russell tells the Daily Mail. Sharpe's plan to pop the question was actually his second try: Nine months earlier, Russell had unknowingly thrown away a moisturizer bottle where Sharpe had temporarily hidden the engagement ring. This time, everything went smoothly—and they have stunning pictures to prove it.
"It was the most amazing display of color in the Aurora that we've ever seen," Sharpe says. Though he had planned to propose later in their trip, Sharpe sensed that the moment was right. For him, it was always the perfect place to pop the question.
"We both love chasing the Northern Lights and photographing them together," Sharpe says. See their engagement below.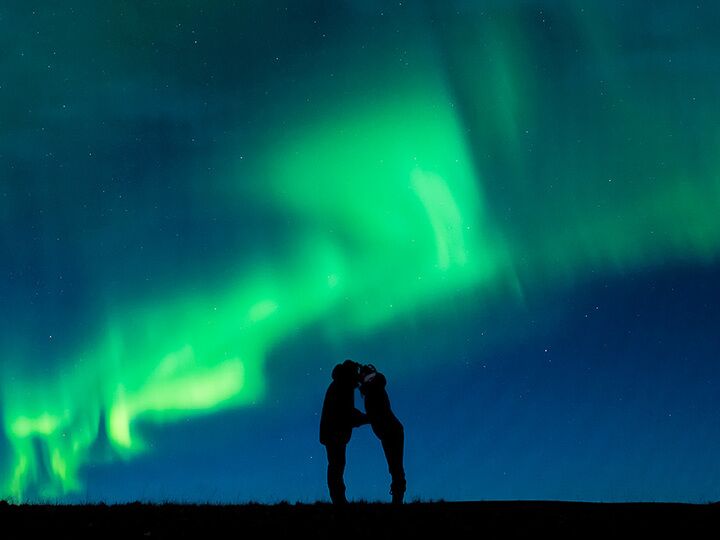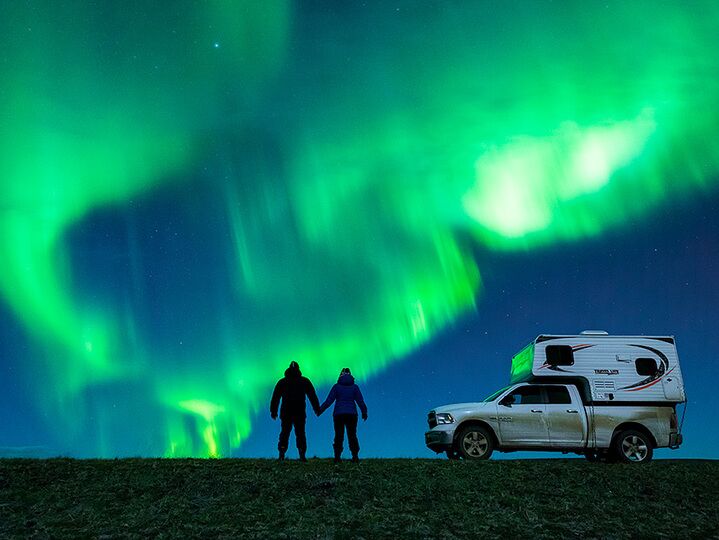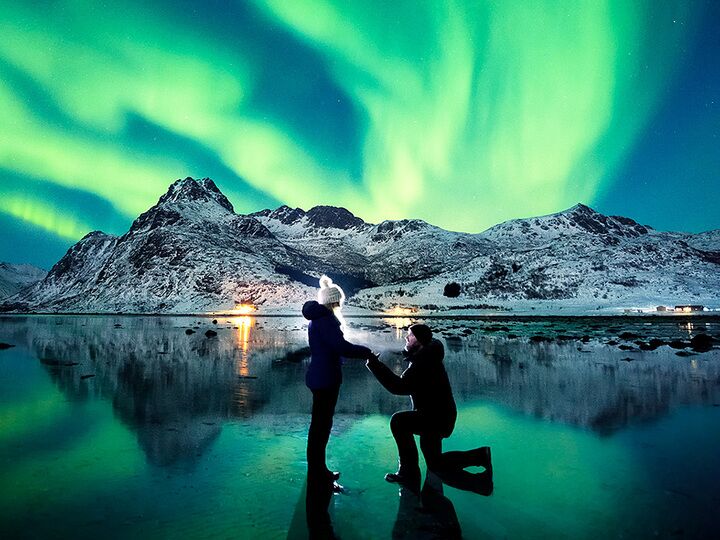 All photos by DK Photography
Continue seeing amazing marriage proposals on our sister site – How He Asked.