The Wedding Proposal Checklist You Can't Propose Without
Think you've got everything planned for your amazing proposal? Consult our checklist, just to be sure.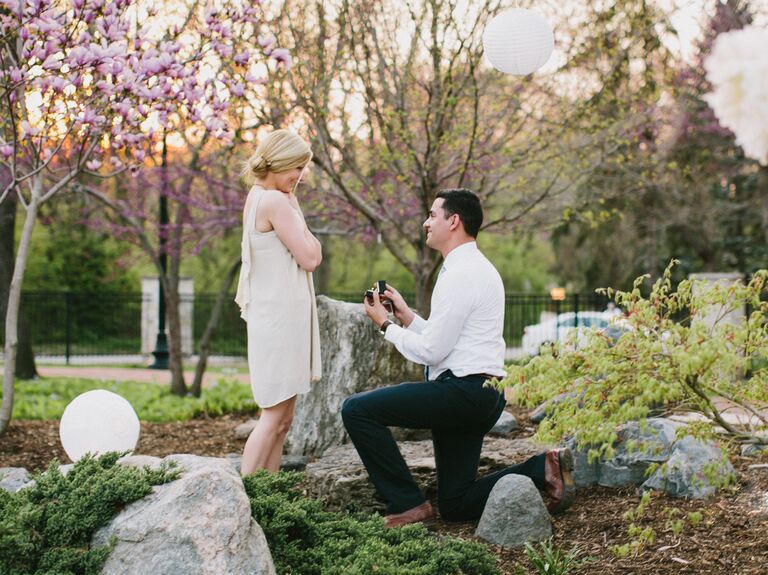 Meredith Washburn
If you're thinking about getting down on bended knee soon, first of all—congratulations! Second, we've put together a foolproof marriage proposal checklist for anyone who wants to pop the question. Follow along with our tried-and-true engagement tips, and an unforgettable marriage proposal is sure to follow.
Find the Perfect Engagement Ring
It's hard to pull off a dream proposal without a beautiful engagement ring. By now, you may have narrowed it down to the perfect engagement ring, but, if not, send your partner to our ring gallery to create their Hint profile where they can get style recommendations, "favorite" rings and find jewelers near you. When they're ready, they can drop a hint for you and share their selects.. You may have chatted up his or her friends, gone digging around in jewelry boxes or even asked their opinion about friends' engagement rings to get a sense of what they really love. This is a piece of jewelry that'll be worn for years and years to come—so we know you've done your homework!
Make Sure You're Insured
Double-check with your jeweler on the date your ring will be ready and think of a secure place to stash it until the proposal day. And don't forget insurance! Jewelry is typically covered under homeowners or renters insurance policies, and you want to make sure you're protected before you even walk out the door. Get more info here about engagement ring insurance.
Get Their Blessing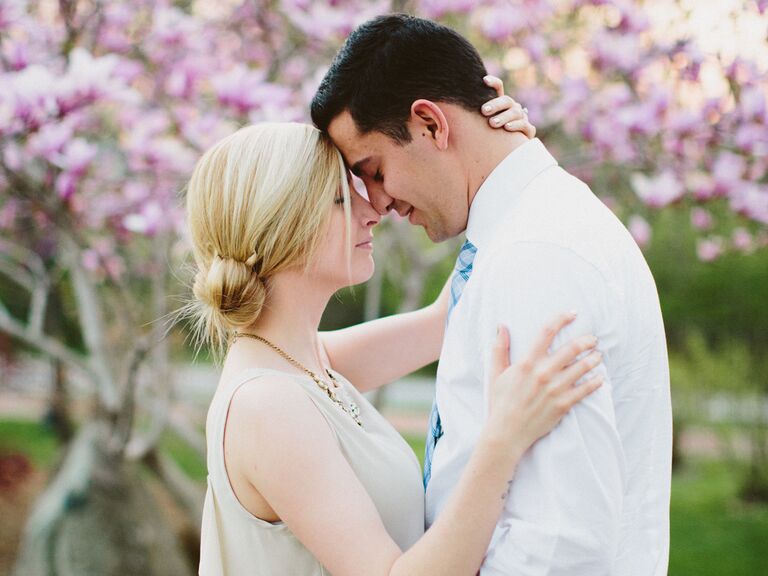 If you're planning on asking a parent's permission for your spouse-to-be's hand, before the proposal is the time to do it. Sit down with their parents (or speak with them over the phone if they live out of town and you won't get the chance to ask them in person), and let them in on the exciting news. Share as many (or as few) details as you'd like about your plans for popping the question, but ask them to kindly keep it all a secret!
Time It Right
With all of the planning that goes into pulling off the perfect proposal, you want to make sure that your timing is perfect. Is your partner in the midst of a big, deadline-driven project at work that might require a few late nights? Do you have any other major events planned for the same week? Take a good, hard look at the calendar and make sure to pick a day that doesn't conflict with any other ongoing responsibilities that either of you have.
Come Up With a Game Plan
This is where you can get creative. Try to think about what sort of proposal will work best for you both. Would your significant other like something more casual, cozy and romantic, like a dinner for two at the restaurant where you went on your first date? Or perhaps you want to pull off an elaborate scavenger hunt that ends at your favorite club, followed by a night of dancing with friends and family? The way you pop the question is entirely up to you, but just make sure you've got a solid plan in place and have thought ahead about every detail and nuance of your day. Get inspired with these 61 marriage proposal ideas.
Expect the Unexpected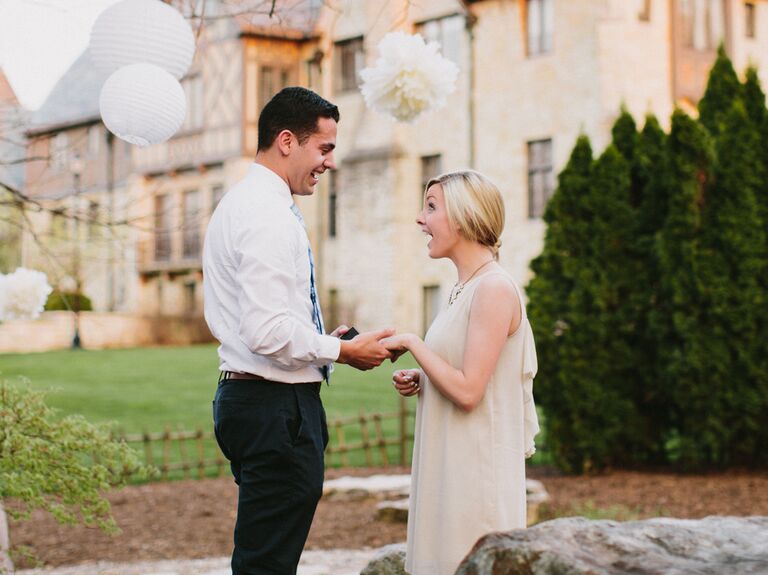 Sometimes things just don't go as planned, so make sure you've got a backup plan for each and every element of your proposal. Did you arrange for a limo at 6 p.m.? What if it doesn't arrive until 6:15 p.m.? Come up with a plan B for everything, and you'll leave no room for error.
Tell It Like It Is
Your spouse-to-be is going to love hearing about all of the reasons you want to spend your life with him or her, so think about the special things you want to say. Try not to let your nerves get the best of you—in the excitement of the moment, lots of people forget to ask the all important "Will you marry me?" question. Some get so caught up in trying not to forget to ask those three words that they don't remember anything else. You might want to practice beforehand to make sure you remember all of the important details when the big moment arrives.
Gather Your Supplies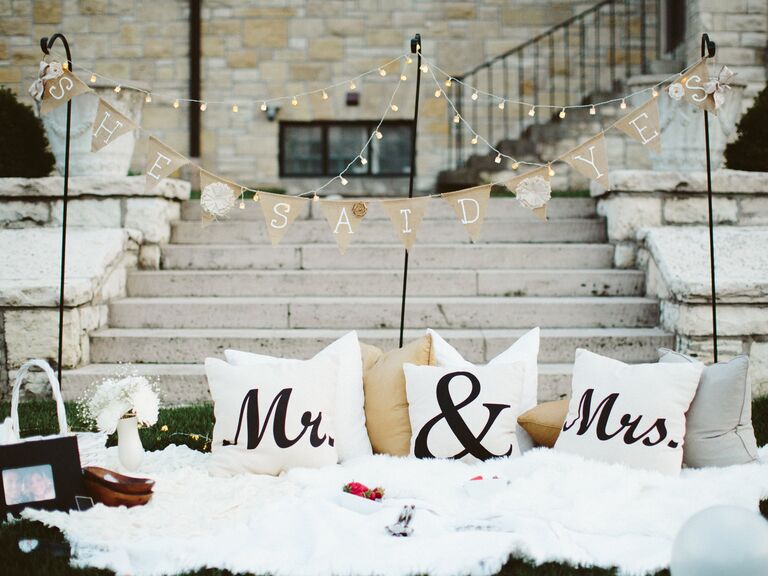 What sort of things will you need for the big proposal day? Are you planning on giving your partner flowers? Or having a favorite dessert on hand? Do you need the restaurant to set up anything ahead of time? Make sure to write out a to-do list for yourself and get everything ready well in advance. Come up with a timeline to ensure you don't leave anything out, and plan ahead for mishaps by always having some extras on hand.
Keep It a Secret
The more people you tell, the harder it will be to keep your surprise a secret. Make sure that if you are enlisting the help of friends or family, they're committed to sticking with your game plan and keeping everything under wraps. After all your hard work, you don't want a chatty friend or an overly talkative aunt ruining the excitement of your special day.
Spread the News
You'll likely want to share the excitement with all of your friends and family after your new fiance(e) gives you a yes, so read up on our guide to telling your nearest and dearest afterward. Want to make them feel like they were actually there? Consider hiring a hidden photographer so you'll be able to show everyone exactly what the reaction was.
Celebrate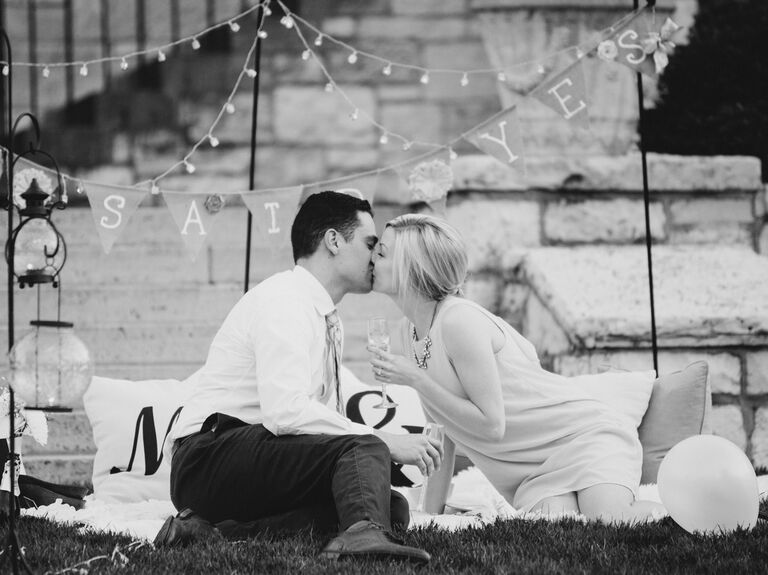 Congratulations—you're getting married! Make sure to take some time with your to-be-wed to really reflect and enjoy this new phase of your lives together before you get swept up in the excitement of wedding planning.