How to Avoid Looking Like a Sweaty Mess on Your Wedding Day
We can't promise you won't sweat at all (nor should you if you're having a good time on the dance floor)—but here's how to keep it under control.
by Libby MacCarthy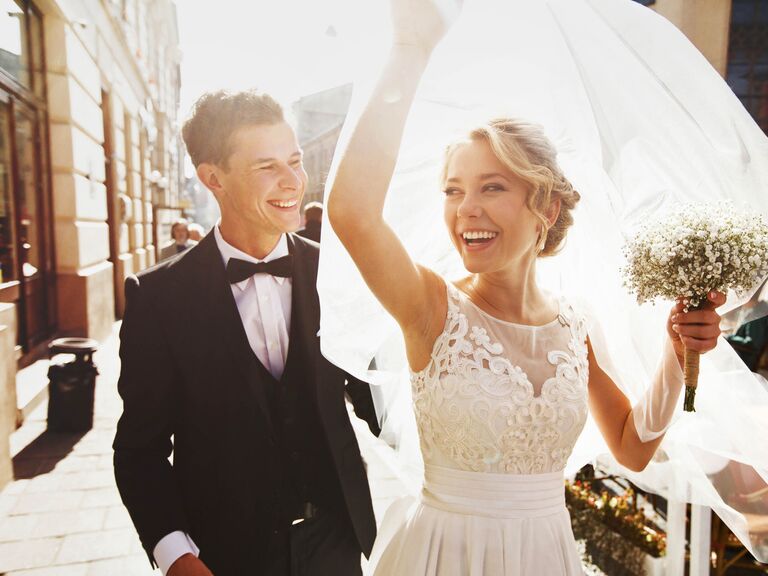 Whether caused by rising temps, nerves or a combo of both, sweat is something every couple has to deal with on their wedding day. It's just one of those things that makes us human (except those rare unicorns who seem to never break a sweat), but it's also totally human to not want visible pit stains or a glistening upper lip documented in every photo. So while we're all for embracing your natural "glow," as grandma calls it, these tips will help you stay cool—no matter if you're getting hitched outside on the hottest day of the year or in an air-conditioned venue in December.