A Skywriting Proposal Takes Popping the Question to the Extreme
Sometimes, love is just written in the heavens. You have to see the photos of this romantic skywriting proposal.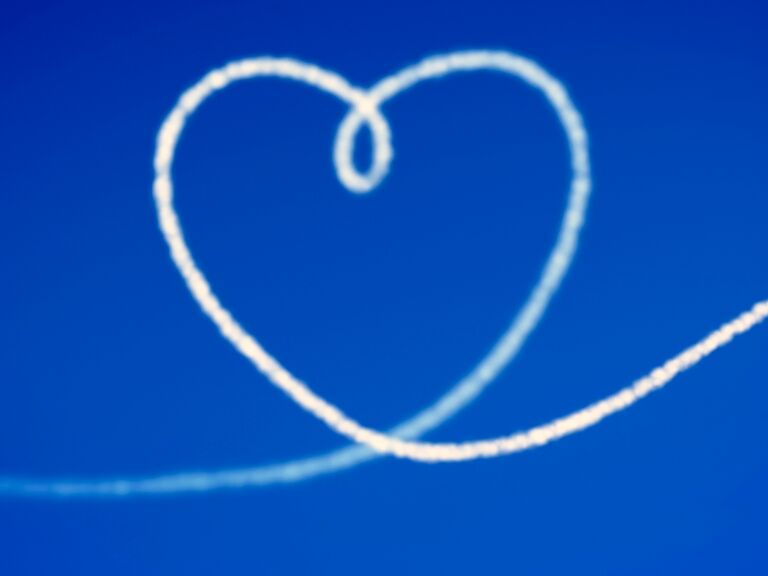 iStock
We've seen some incredible proposals over the years—from the sweet and subtle to the big and bold—and this New York City proposal is up there with the best of them. According to several tweets and Instagram posts from onlooking New Yorkers, someone proposed to their partner by writing "Marry me, Kristina" with a plane in the clouds over Manhattan.

Someone is skywriting a marriage proposal in Midtown pic.twitter.com/qKMRzncg53
— WriteColonWrite (@DaveCoIon) September 2, 2016
NYC Moment: someone is skywriting a proposal and creating quite an on the ground sensation pic.twitter.com/IWcFvPG27r
— Barbara Greene (@emoticomma) September 2, 2016
Apparently, the marriage proposal was for the woman to my left. And she said Yes! #nyc #newyork #NewYorkCity pic.twitter.com/pRtLvy916s
— Drew (@Starshapedgummy) September 3, 2016
Of course, the blustery September day wasn't exactly ideal for keeping the message clear and in place overhead, but we'll hope for the best and assume that the above Twitter user is right: Kristina saw the amazing proposal, before the wind took over, and said "y-e-s." What a crazy, awesome gesture, mystery proposer, whoever you are. Congratulations to the happy couple!
Someone is skywriting a marriage proposal over Union Square right now. If it's for you, CONGRATULATIONS! pic.twitter.com/60SRgTBrNE
— gettingsome (@gettingsome) September 2, 2016