18 Waterproof Mascaras That Can Handle All The Wedding Tears
No running, smudging or flaking here.
We have included third party products to help you navigate and enjoy life's biggest moments. Purchases made through links on this page may earn us a commission.
From getting ready to the actual ceremony to pictures to the reception (hello, dancefloor), your wedding is a long day. And while it's a joyous occasion, there could possibly be some tears (happy ones, of course!)—which means you need mascara that'll last. To help, we rounded up the best waterproof mascaras for your wedding.

These splashproof formulas can withstand anything, whether it's happy tears from your vows or sweat from all the dancing at the reception. We picked these winners not just for their staying power, but also because of how they make your lashes look. They add length, volume and curl without any of the clumping, flaking or smudging that typically accompanies waterproof mascaras. And if you're looking for clean options? We have those too—both waterproof and water-resistant formulations that won't irritate sensitive eyes but will last all day long.

Ready to get shopping? See the best waterproof mascaras for your wedding, below.
Is waterproof mascara bad for you?
Here's the deal: Waterproof mascaras are great for special occasions ( like your wedding), but they shouldn't be used all the time. The formulas often contain waxes and silicones, which make the pigment resistant to sweat and tears. But these ingredients can also dry out your lashes, which can cause them to eventually fall out.

While it's perfectly fine to use waterproof mascaras for special events like weddings, we recommend sticking to a water resistant or regular formula for everyday use. Your lashes will thank you in the long run. If you're concerned about the health of your lashes, consider using a clean waterproof mascara instead or a water-resistant formula (which can handle all of the sweat and tears but will come off much more easily).
How to Remove Waterproof Mascara
Additionally, the process of removing waterproof mascara can cause some serious damage to your lashes if done improperly. Because the formula is much more resilient, many people end up rubbing their delicate eye area too much—which can cause lashes to fall out and lead to premature signs of aging. Skip the damage by using an oil-based product or an oil-free eye makeup remover specifically formulated for waterproof products. Apply the cleanser to a cotton pad and let it sit on your closed eyelid for 15 seconds to break down the waterproof mascara. Then use a gentle face cleanser to remove the oily residue. (Psst: This is super important, as face oils can clog pores and cause breakouts.) TL;DR: Just be gentle with your lashes and the skin around your eyes
Best Waterproof Mascaras for Weddings
We tested dozens of different formulas to find out the best waterproof mascaras for your wedding day—see our winners below. Bring on those teary-eyed vows!
Buxom Lash Waterproof Volumizing Mascara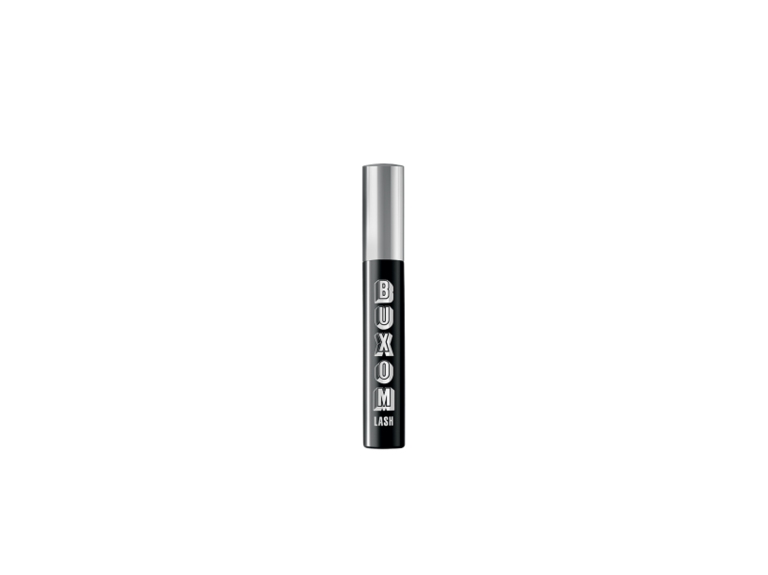 When it comes to finding the best waterproof mascara for your wedding, we know you're looking for a lot: volume, length, curl and comfort. This formula offers it all—amping up your lashes for a falsies effect while maintaining a soft, flexible feel that doesn't weigh down your eyes.
L'Oreal Paris Voluminous Lash Paradise Waterproof Mascara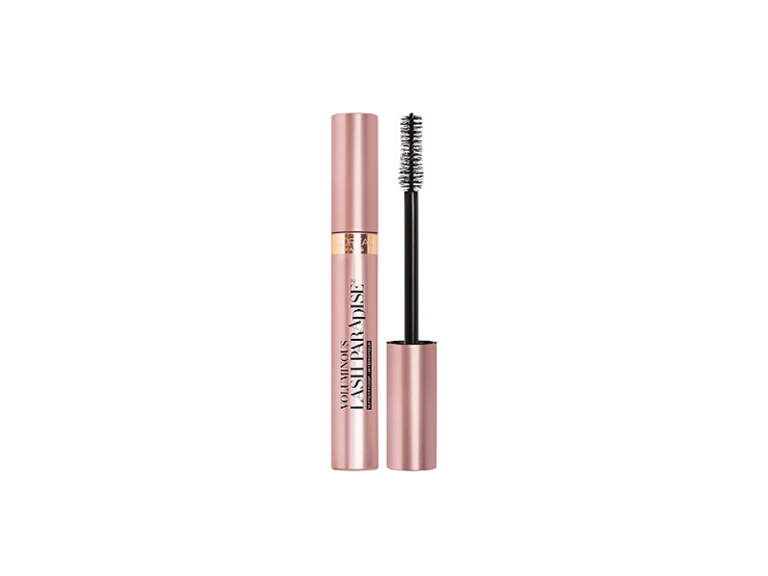 There's a reason this waterproof mascara is so popular. Its non-waterproof counterpart went viral for its volumizing, lengthening and curling abilities. This version offers the same results plus a splash-proof finish that can handle all the wedding tears.
Too Faced Better Than Sex Volumizing Waterproof Mascara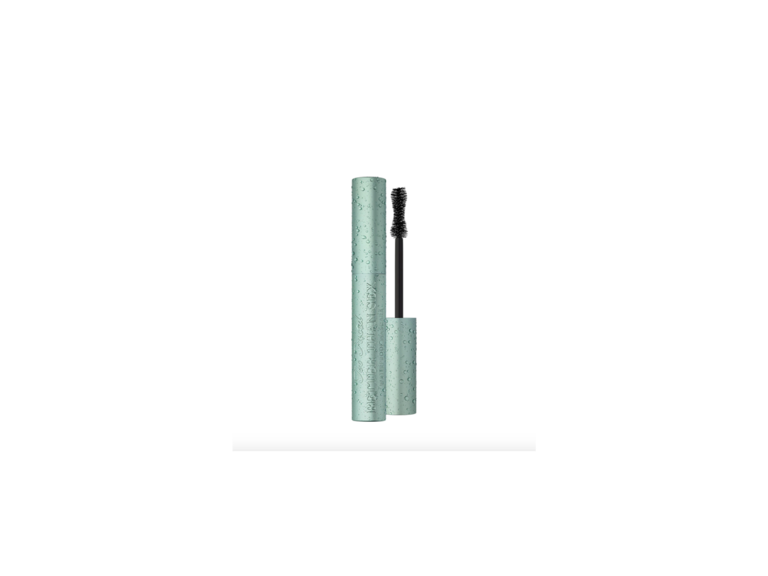 We're fans of this best-selling product because it's a serious multi-tasker. The innovative formula and oversized brush gives you unbelievable volume and length all while holding a curl for hours on end. It lasts through tears and sweat and doesn't flake or smudge.
Maybelline Lash Sensational Sky High Waterproof Mascara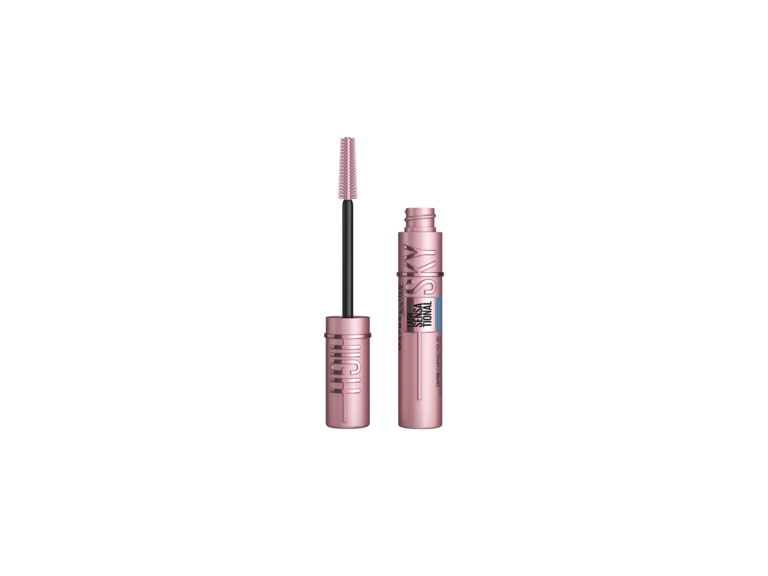 If you want feathery fluttery lashes for your wedding day, this drugstore gem is for you. While its non-waterproof counterpart is trending on TikTok, this one deserves recognition. It elongates each lash without clumping (meaning no dreaded spider lashes) for a natural your-lashes-but-better result.
Lancôme Monsieur Big Waterproof Mascara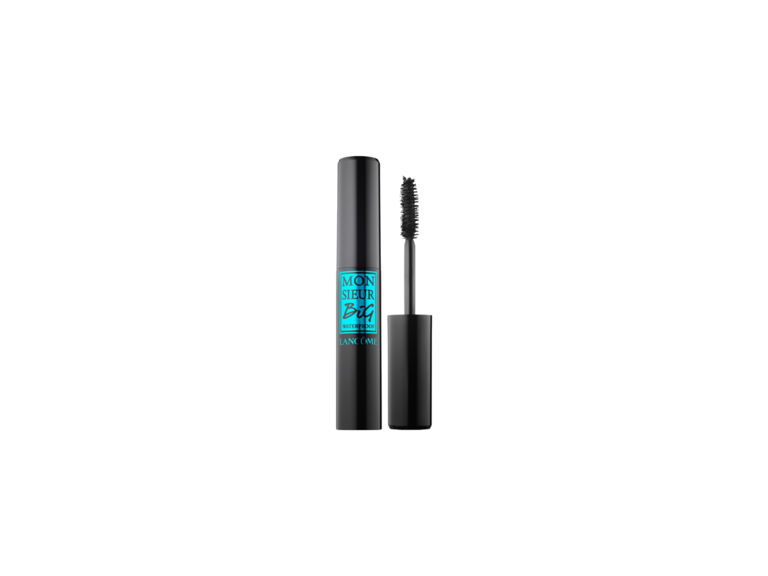 Forget false lashes. This mascara will instantly pump up your lashes with volume and add dramatic length. Since the formula is so buildable, you can create a dramatic, glamorous look in just seconds and rest assured it'll stay put all day long.
Essence Lash Princess False Lash Waterproof Mascara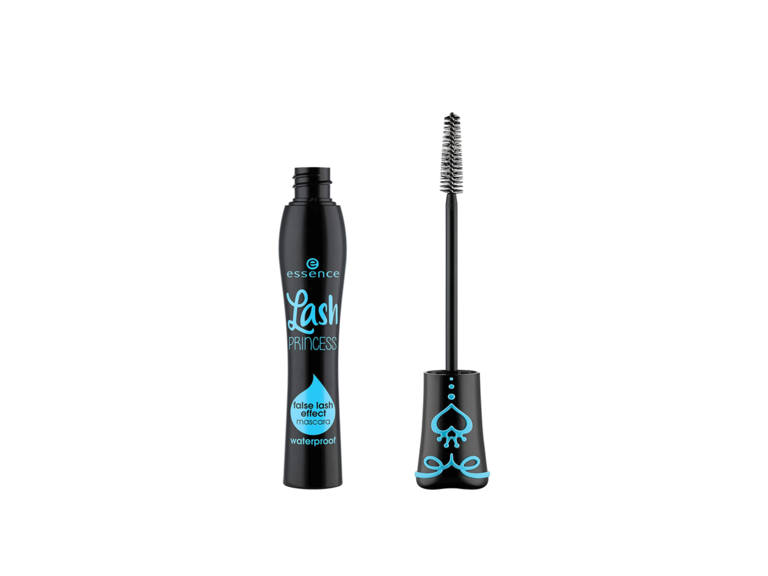 This drugstore favorite is proof that your wedding makeup doesn't have to cost a fortune. This waterproof mascara has a cone-shaped fiber brush that makes application a total breeze (read: no unwelcome smudges) and delivers serious volume without flaking or clumping.
Urban Decay Cosmetics Perversion Waterproof Mascara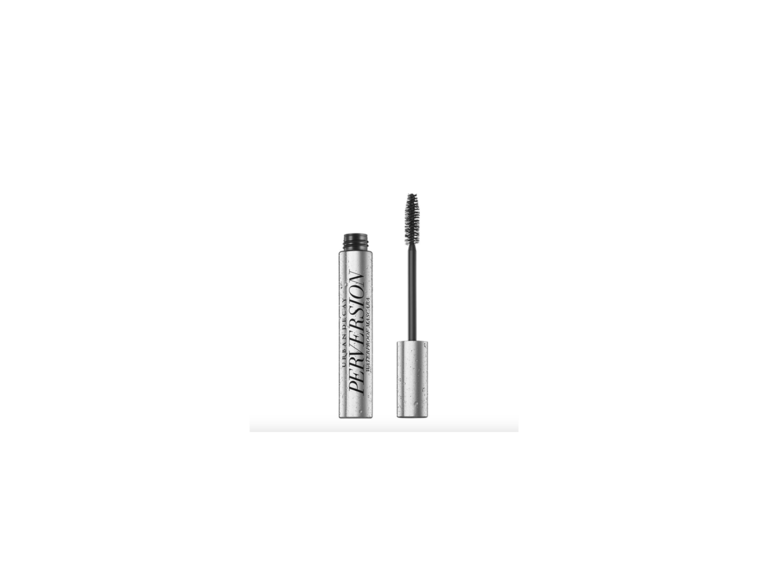 If you want lots of length, this is the best waterproof mascara for your wedding day. The formula grabs onto your lashes and instantly lengthens and separates them. The end result? An ultra-romantic, fluttery look.
Covergirl LashBlast Volume Waterproof Mascara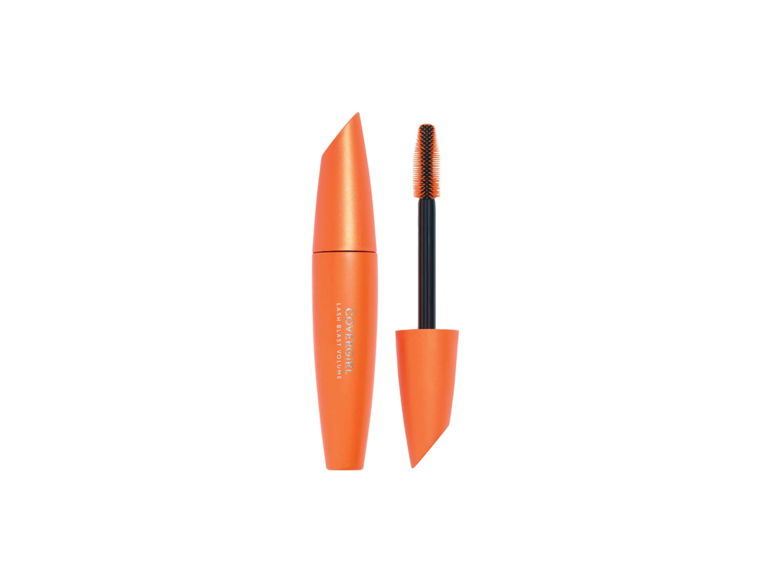 You can't go wrong with a classic. Loved by wedding makeup artists everywhere, this drugstore staple gives you major volume and a glossy black finish that's totally elegant.
Dior Diorshow Iconic Waterproof Mascara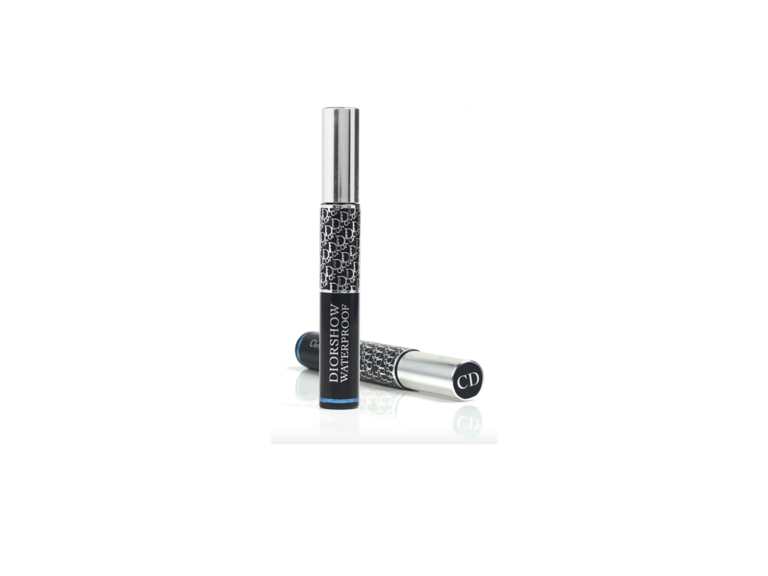 Fun fact: This brush was created for fashion shows and red carpet events to give lashes an extra curl. The long, skinny teeth in the comb coasts each and every lash, creating a fanned out, fluttery finish. The formula hold the curl for 24 hours (yes, really) and doesn't smear, smudge or flake.
Heroine Make Long and Curl: Super Waterproof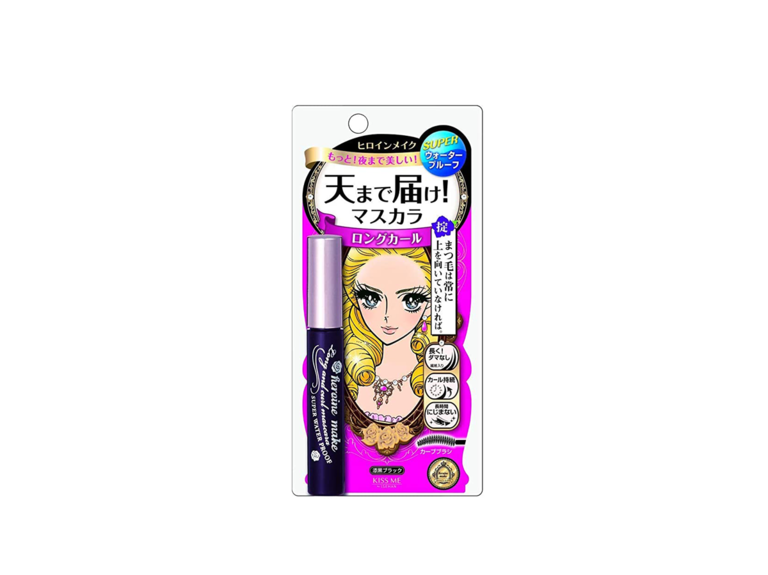 Want feathery, fluttery lashes on your wedding day? This waterproof formula elongates and separates lashes for a natural look. Added bonus: No smearing or smudging—no matter how many tears you shed.
Tom Ford Emotionproof Mascara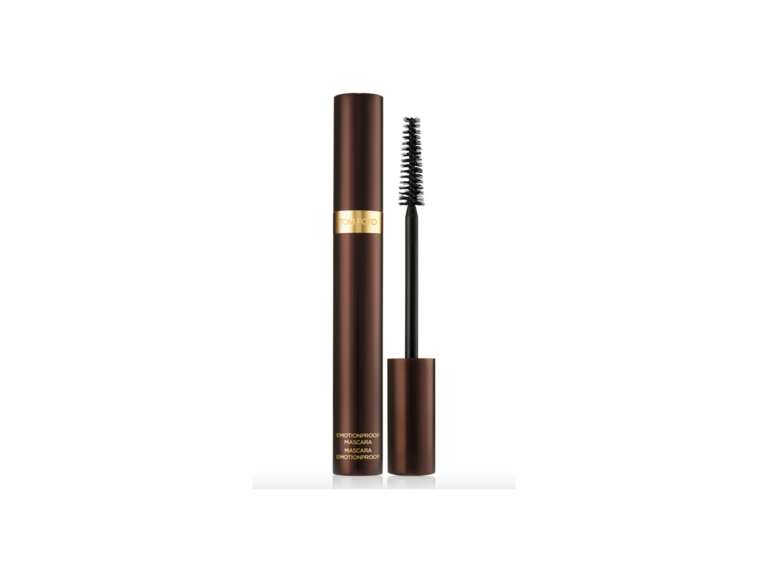 The name says it all—this mascara will hold up through all of the emotions you experience on your wedding day. What we love most about this formula is the way it doesn't clump when exposed to water. So if you're full-on crying during your vows (no shame, it's happens!), your lashes will still look absolutely amazing.
Best Clean Waterproof Mascaras
Finding a clean waterproof mascara is a bit more challenging, as the longwearing ingredients often are classified as "clean." Still, you have options. We rounded up the best clean waterproof mascaras you can find—as well as a couple of clean water-resistant formulas that will last you all day (and night) long.
Ere Perez Avocado Waterproof Mascara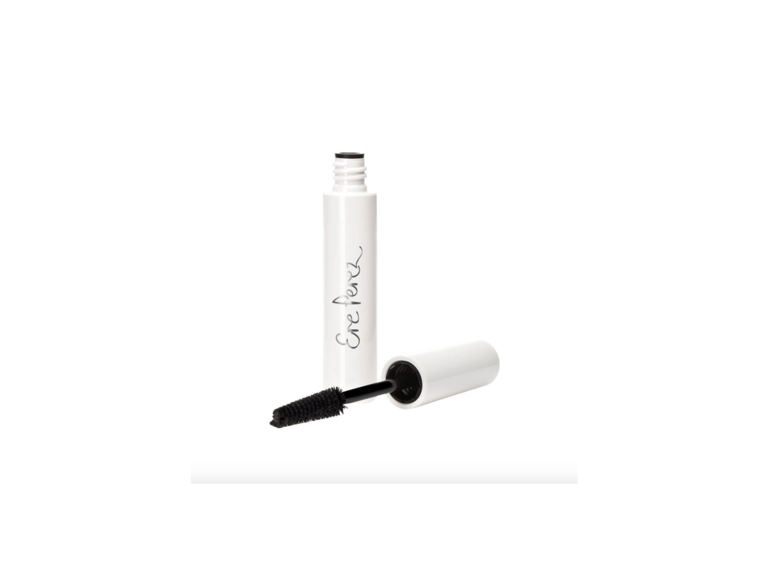 Waterproof mascaras that actually work are few and far between—which is why we're fans of this innovative product. The formula contains a blend of moisturizing oils and waxes that create a smudgeproof and waterproof finish and encourage longer, healthier lashes.
Milk Makeup Kush Waterproof Mascara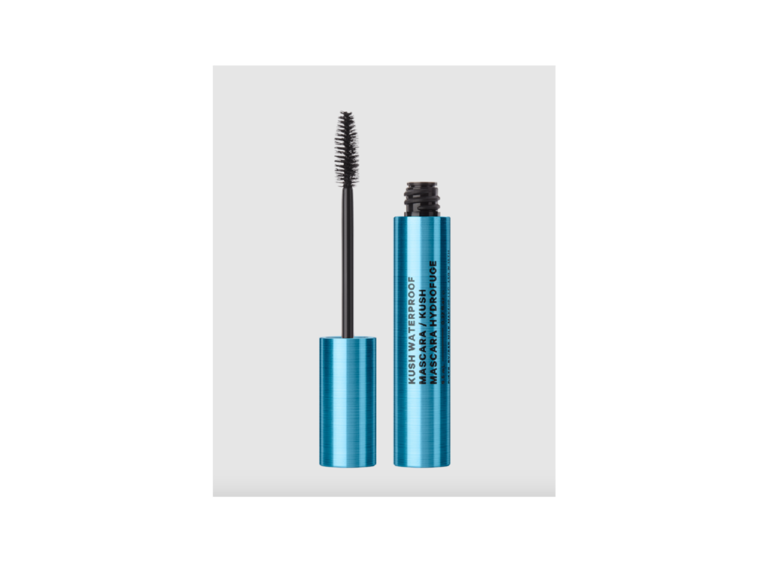 Another clean waterproof mascara great for weddings? Milk's Kush mascara, which is formulated with conditioning hemp-derived cannabis seed oil. The heart-shaped fibers instantly thicken lashes without any flakes or fallout.
Kosas The Big Clean Longwear Volumizing + Lash Care Mascara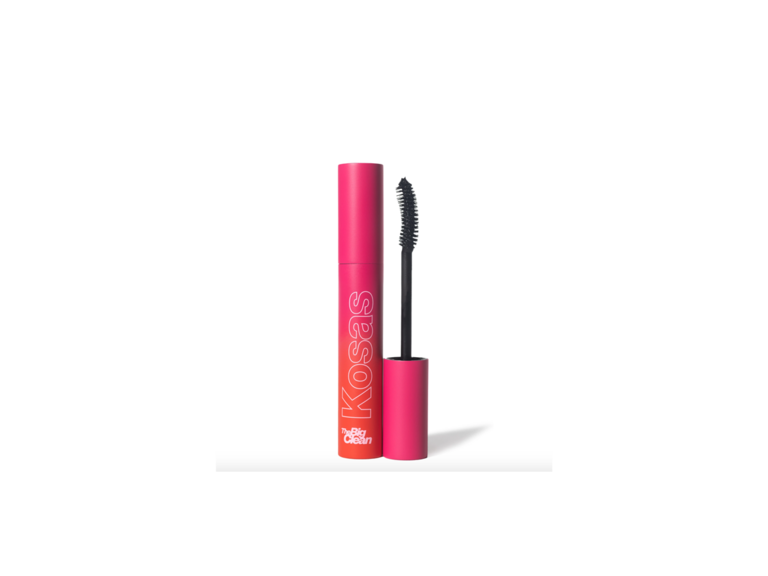 Want big, fluffy lashes on your wedding day? This clean mascara is for you. It comes with an ergonomically-curved wand with slightly flexible bristles to coat, list and curl each lash. The innovate formula isn't waterproof, but it also contains nourishing ingredients like castor oil and provitamin b to encourage lash growth. Plant-based sugars help it stay put for up to 12 hours (even through a few happy tears).
Ilia Limitless Lash Mascara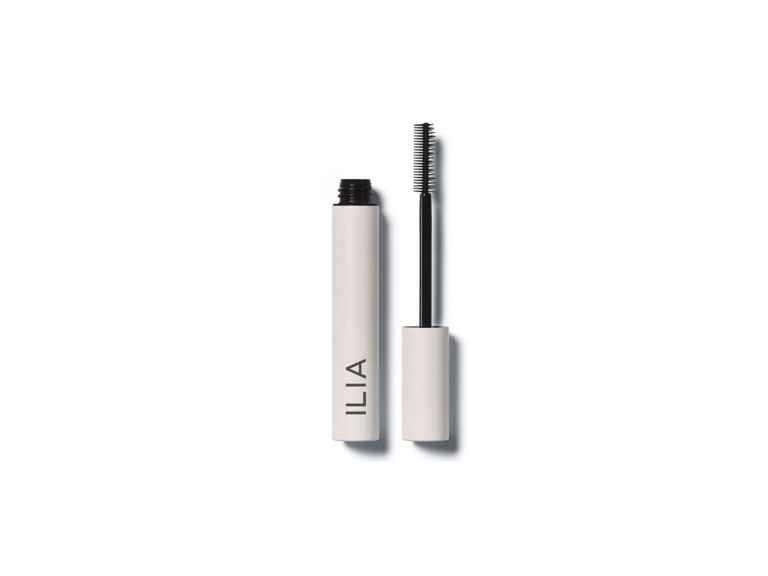 While this formula isn't waterproof, we're seriously impressed by its water resistance. Even through tears and sweat, this lengthening mascara stays put. It comes with a unique brush with two sides. One adds volume and length (it seriously looks like you're wearing lash extensions) and the other has a fine-tooth comb to brush out any clumps and separate your lashes for a natural, fluttery finish.
BITE Beauty Upswing Full Volume Mascara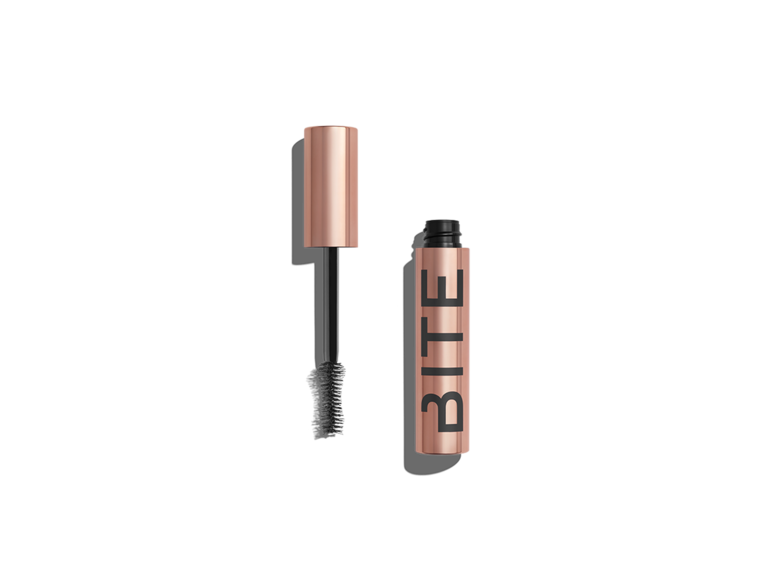 Many waterproof mascaras contain heavy waxes that weigh down your eyes, but this one is different. It contains vegan tree berry wax, which gives it a weightless feel and grips onto every lash for serious length and volume. You'll forget you're even wearing this smudge-proof formula during your wedding day—it's that lightweight.
Thrive Causemetics Liquid Lash Extensions Mascara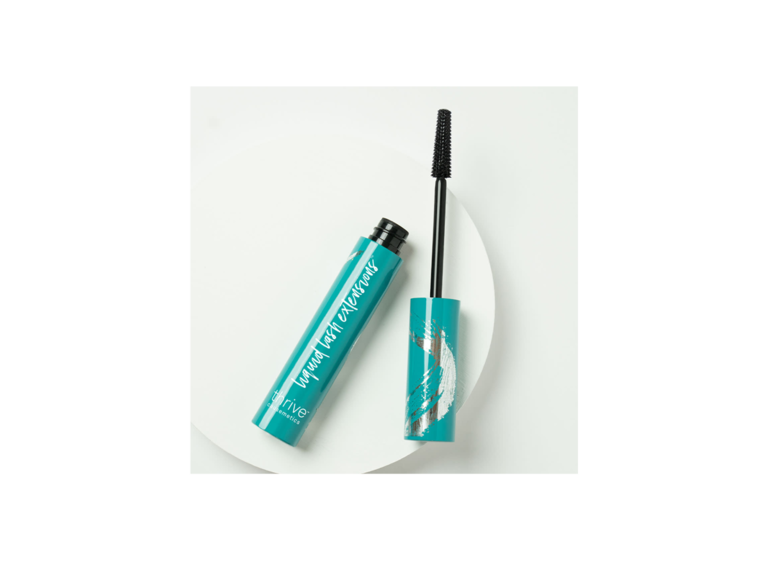 There's no question about it: This clean mascara lives up to its name. The unique tubing formula attaches to lashes and instantly lengthens them for a romantic, fanned-out look. It can withstand watery eyes at your wedding but the clean formula won't irritate even the most sensitive eyes.
Beautycounter Think Big All-In-One Mascara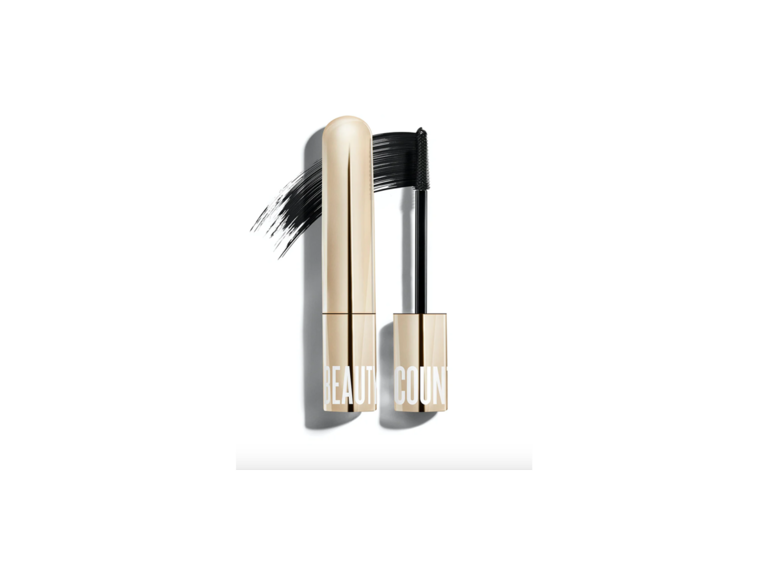 If you're rocking a bold smokey eye on your wedding day, this clean mascara is an absolute must. It offers the blackest black color without the use of carbon black (which is believed to be a potential carcinogen). It separates and lengthens lashes to the max: just one swipe will give you a romantic, fluttery effect. While it's not technically waterproof, it's longwearing and smudgeproof (just in case you feel the feels at your ceremony).