28 Wedding Traditions That Are Due for an Upgrade
The wedding traditions you know—remixed.
by The Knot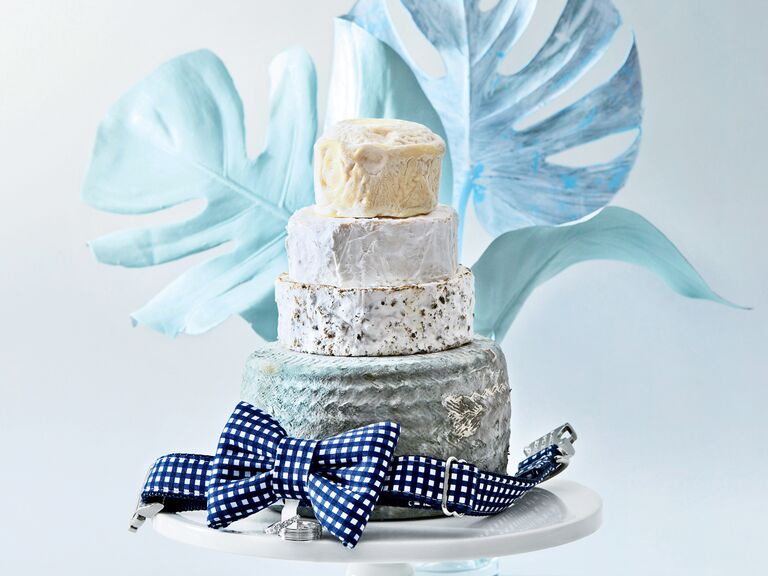 Can we let you in on a secret? (Okay, it's not really a secret at all.) There's no right way to get married! To help you carve your own path to "I do" we've rounded up all the tried-and-true wedding traditions you're more than welcome to skip, replace or upgrade to a new, improved and personalized version. Here's a ton of inspiration to help you plan your wedding, your way.
Old-School Rule: Brides Must Wear a Long, White Wedding Dress

Old-School Rule: Brides Have to Wear a Long, White Veil

Old-School Rule: You Can Only Have Two Wedding Colors

Old-School Rule: Bridesmaids Are Female and Groomsmen Are Male

Old-School Rule: Brides Should Wear "Something Blue" to Ward Off Bad Luck

Rebecca Carpenter Photography

Old-School Rule: You Should Process to Wagner's "Bridal Chorus"

Old-School Rule: Wedding Accessories Should Be Understated

Old-School Rule: The Ceremony Program Should Be Plain and Formal

MARNI ROTHSCHILD PICTURES

Old-School Rule: You Can't See Each Other Before the Ceremony

Old-School Rule: Cocktail Hour Falls Between the Ceremony and Reception

Old-School Rule: You Should Make Your Exit in a Shower of Rice

Old-School Rule: Your Wedding Rings Have to Match

Old-School Rule: There's Always a Bride's Side and a Groom's Side at the Ceremony

Old-School Rule: You Must Walk Down the Aisle

Old-School Rule: Guests Sit on Chairs or Pews

Old-School Rule: Your Bridesmaids Should Wear Matching Dresses

Old-School Rule: You Only Need One Flower Girl and One Ring Bearer

Old-School Rule: Your Ceremony Must Be Formal and Traditional

Old-School Rule: Flower Girls and Ring Bearers Are Always Little Kids

Old-School Rule: An Altar Is an Altar

Old-School Rule: You Should Exchange Traditional Vows

Old-School Rule: Bridesmaids Should Carry Matching Bouquets

Old-School Rules: Simple, Understated and Round Bouquets Are the Norm

Nicole Colwell Photography

Old-School Rule: Wedding Ceremonies Can Only Take Place in Religious Institutions

Old-School Rule: You Can Only Register for Home Goods Like China and Silverware

Old-School Rule: Your Engagement Ring Should Be a Diamond

Blenda Montoro Photography

Old-School Rule: You Have to Do a Bouquet and Garter Toss

Old-School Rule: You Must Cut Into a Classic Wedding Cake at the Reception