5 Things No One Tells You About Your Bachelorette Party
There's much, much more to them than Instagram and tequila shots.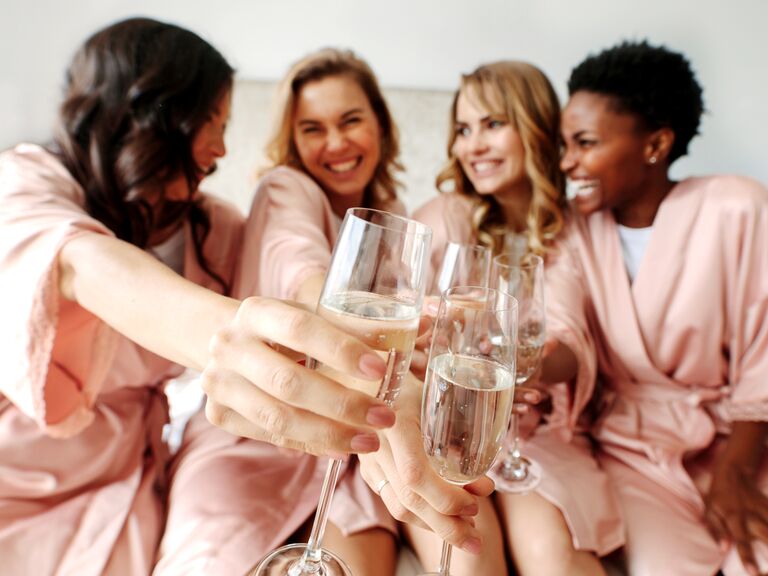 iStock
You've chosen your bachelorette party destination, your maid of honor has the itinerary ready and it's time to mentally prepare yourself for your last single celebration. And while you're so ready to zone out, put on your new white dress and drink out of your new personalized koozie, there's a lot about bachelorette parties that you might not know, especially if you've never attended one before (hint: there's more to them than cute shot glasses and "bride squad" tanks). Below, find out five things that no one tells you about everyone's favorite prewedding bash.
1. They take a lot of planning.
Unless you're having a local bachelorette party and all of your bridesmaids live in the same city, a lot of planning will be involved. Whoever's in charge (again, probably your maid of honor) will need to keep track of everyone's travel itineraries, make sure accommodations are ready when people arrive (not to mention handling all the payment logistics for them too) and have some sort of activity scheduled—even if it's just lying by the pool—at all times. Even the most "chill" brides and bridesmaids will appreciate an organized person in charge.
2. Big groups are hard.
If you're extending the bachelorette invitations to friends outside of your bridesmaid circle, great! But keep in mind the more people you have, the more difficult it will be to coordinate things like group dinners and activities. Just know every single person may not make it to every single activity, and prep yourself to be okay with it. If it's at all possible (without shutting people out), try to keep the group as tight-knit as you can.
3. There will be some complaining (perhaps even on your part).
You'll have a plethora of personalities all in one place, an itinerary of activities and (probably) a lack of sleep. Combine all of those factors together and you might have some whiners on your hands. Additionally, whoever's planning the itinerary is responsible for hand-picking activities that every single person (but especially you) is guaranteed to enjoy. Regardless of how well your bestie may know you like the back of her hand, that's no easy task.
4. Your friends will get to make new friends. *insert heart emoji*
Odds are, you have more than one group of friends who'll be included in the bachelorette festivities—some of whom will be meeting each other for the very first time. When you see your best friend from camp bonding with your best friend from college (and walk away as newfound friends themselves), it will make you so, so happy.
5. You'll get more emotional than you think.
Think about it: Your friends have organized an amazing, special, unforgettable weekend simply to celebrate you. (Your heart might already be exploding just thinking about it.) Don't be surprised if you unexpectedly get emotional and cry happy tears when you see all the thoughtful gifts purchased and activities planned for your bachelorette weekend. Just imagine all the ways you'll eventually thank your bridal squad for everything they've done for you when it's all said and done.