Dressing Out-of-Town Bridesmaids
Here's how to shop for bridesmaids who don't live in your town.
by The Knot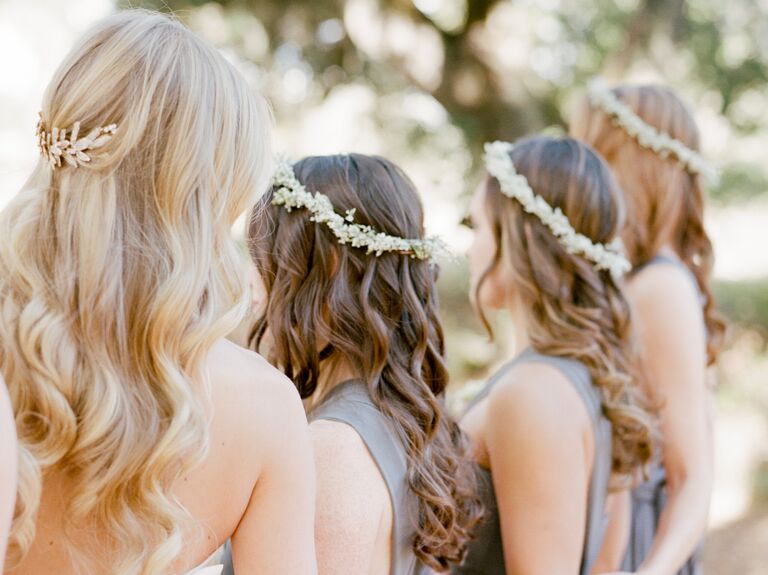 photo by
Sylvie Gil Photography
It's a lucky (and rare!) bride who has all her attendants in the same town where she lives. But that doesn't mean that your out-of-town friends can't get in on the dress-hunt action.
Searching
Go to (you guessed it!) our Bridesmaid Dress Gallery and browse through thousands of dresses. Send your favorite picks via email to all your bridesmaids so they can offer up their opinions (if that's what you want, of course). Remember, you should always see the dress in person before making a decision. If your ladies can find it locally, send them to check out a favorite dress.
Measuring
If possible, your bridesmaids should have themselves measured by a professional seamstress or good-natured tailor at a favorite department store. As silly as it sounds, you actually need a pro's expertise to measure the right spots. Warn your friends that, like wedding dress sizes, bridesmaid dress sizes run a little small—and no one should stress out if she ends up having to order a size or two larger than she's used to. Don't be swayed by the friend who swears, "I'm going to lose 15 pounds by then so order me a size smaller." Just say no. Tell her it's much easier to take in than let out, and that she looks fabulous just as she is.
Ordering
It's best to order all the bridesmaid dresses at the same time so that they come from the same dye lot. You might be the one ordering the dresses yourself and collecting all the info and money for the salon to place the order, or your maid of honor might offer to take care of it. Whatever the case, as soon as they arrive make sure the dresses are shipped to your bridesmaids. Chances are good that the dresses will need a little altering— and you'll want to be sure that everyone has time to take care of her dress to make sure it fits.
Check out more bridesmaid style inspiration here!