9 Bachelorette Party Essentials Your Crew Will Love
Here's everything you need for your big bash.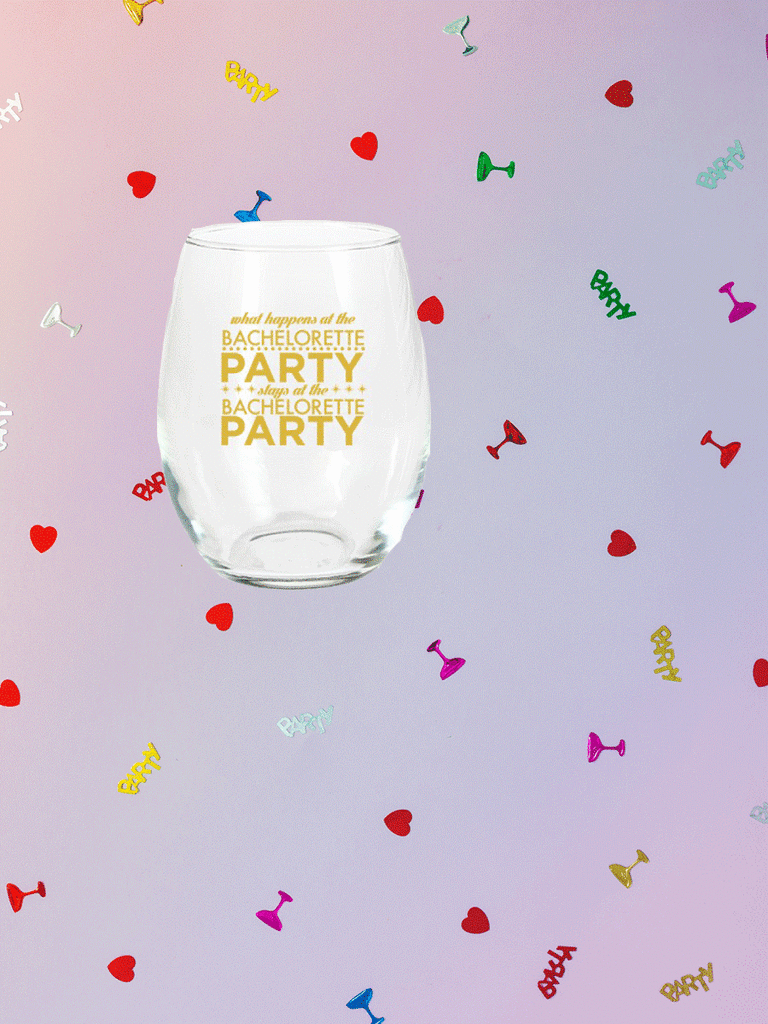 We have included third party products to help you navigate and enjoy life's biggest moments. Purchases made through links on this page may earn us a commission.
Regardless of where you're going for your bachelorette party—and trust us, the options are truly endless—the gist remains the same. You get to celebrate the future, embrace your last few moments of singledom and have the time of your life with your best friends. Sounds like a pretty good deal! So to help you make the most of your bachelorette party, we've rounded up the essentials you'll need for an epic weekend.
1. Sash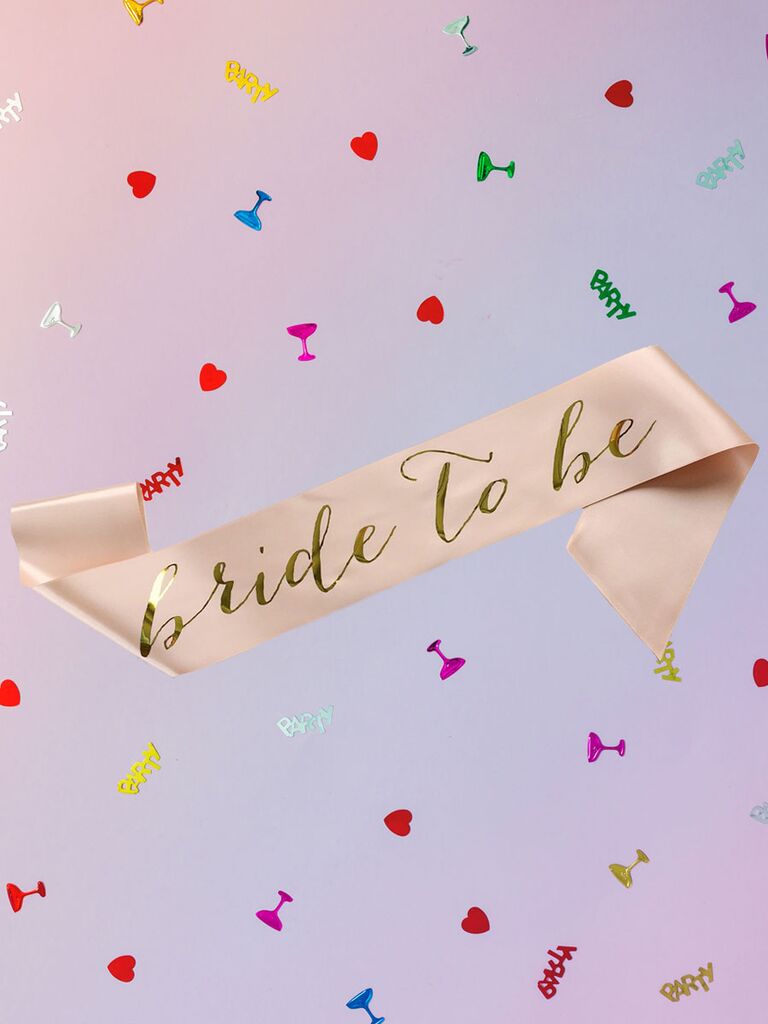 As is tradition, you (the bride) will likely be the only girl in white when you go out with the squad (whether you're wearing a dress, jeans or romper). But to distinguish yourself as the bride-to-be even more, throw on a cute sash.
Shades of Pink Boutique Bride-to-Be Bachelorette sash, $14, Etsy.com
2. Décor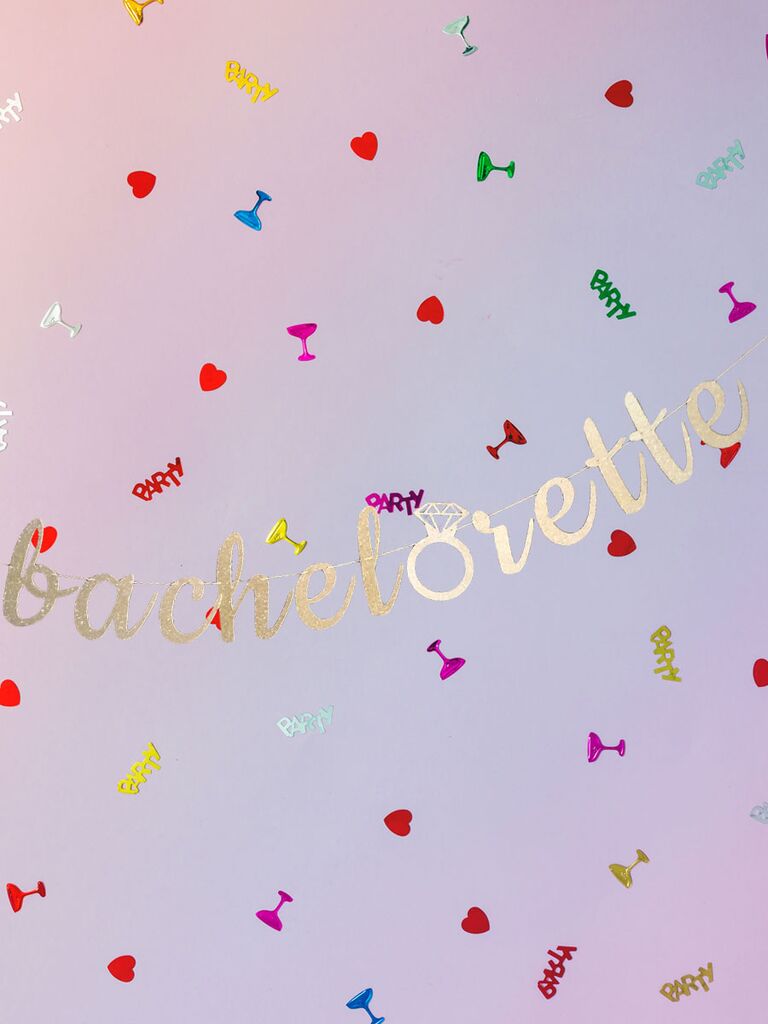 If you're a bridesmaid, coming prepared with décor for the bride's hotel room or bachelorette suite is a must. Think: cutouts of the bride's partner's face (preferably in their awkward teen years), phallic props (if everyone's into that), cute pictures of the bride and her bridesmaids, and sweet banners or balloons.
EarlesFolly Bachelorette Party cursive glitter banner, $9, Etsy.com
3. Water Bottles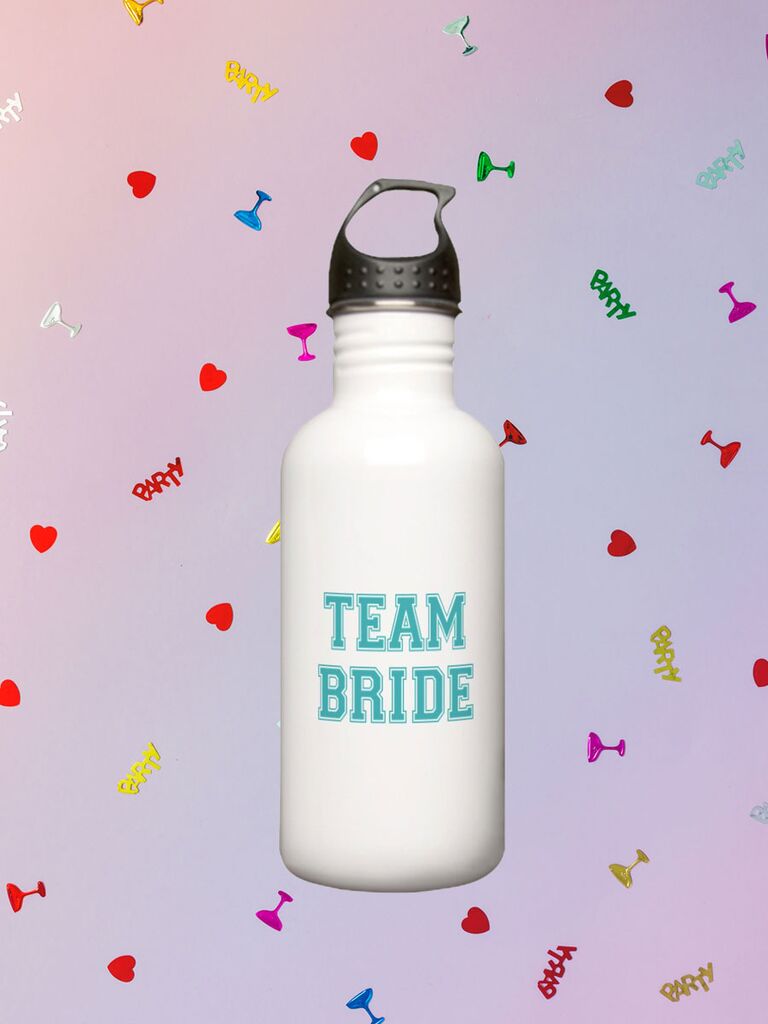 Let's be honest: There's a chance you'll be doing some drinking during a celebratory weekend with your girls. That's why we suggest a cute way to stay hydrated, like Team Bride water bottles.
Cafe Press Team Bride water bottle, $17, CafePress.com
4. Totes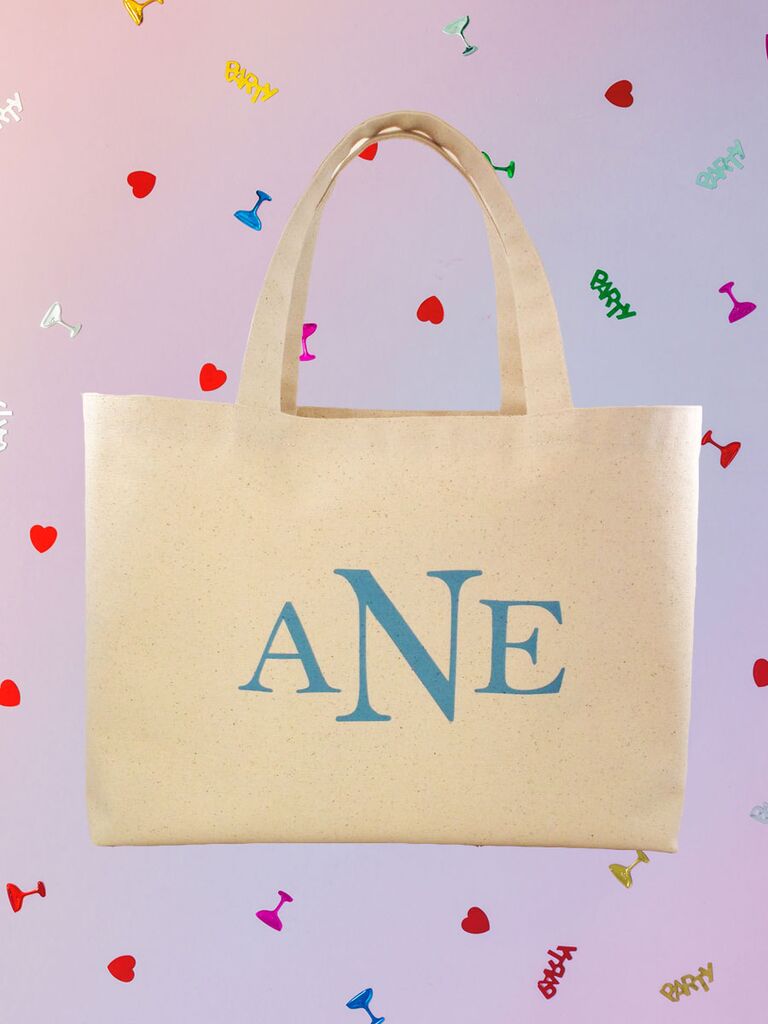 With all of the general craziness that's about to ensue—including lots of activities and party favors—it's smart to equip your girls with cute matching totes so they can keep their things organized. Simple, cute canvas ones are easy to buy in bulk and personalize.
Beach Bag Party Totes Personalized canvas beach totes, $174 for set of 12, Etsy.com
5. Party Games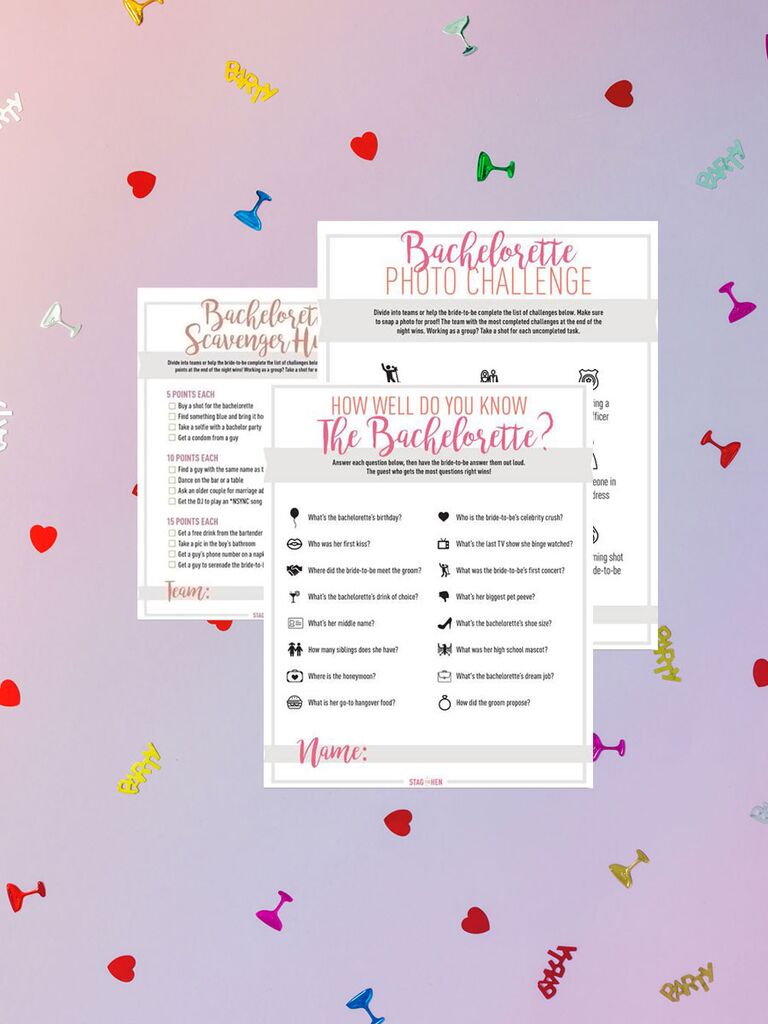 From "pin the kiss on the bride's face" to "how well do you know the bachelorette?" the party game possibilities are endless (and downloadable online for free). Come prepared.
Stag & Hen Bachelorette scavenger hunt, free, ShopStagandHen.com
6. Matching Outfits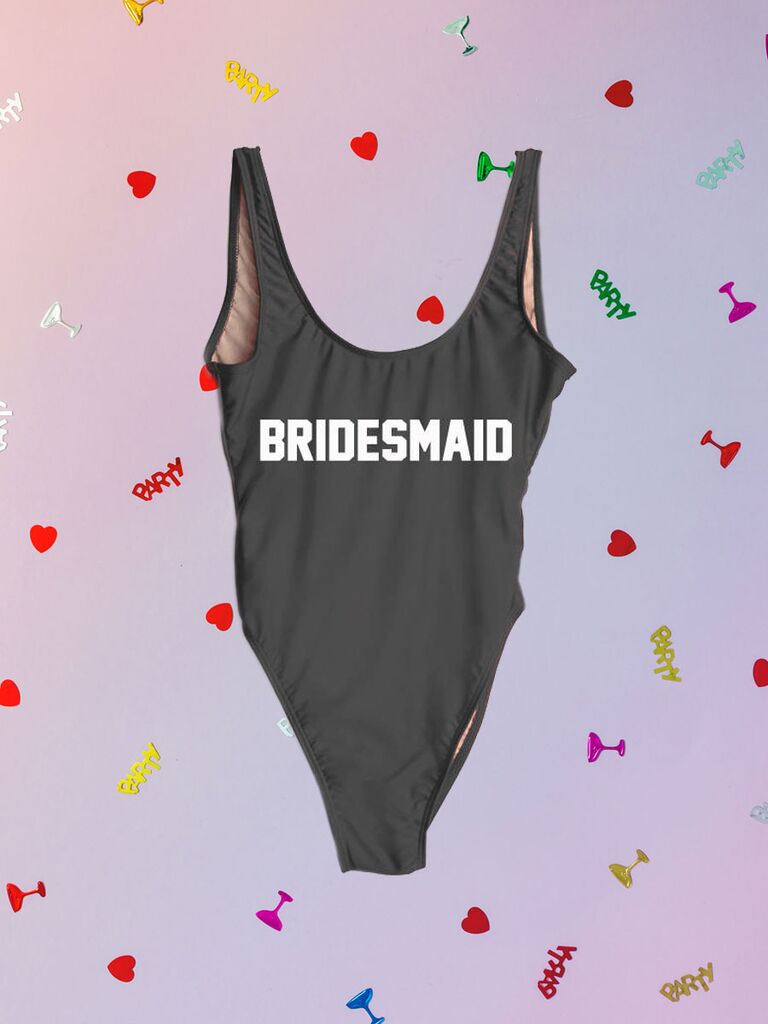 Whether your party's on the beach or in the mountains, you can pick a set of matching threads for any climate. One-piece bathing suits are ubiquitous for a reason, or you can go with simple tanks or tees.
StrongNewSexy Bridesmaid swimsuit, $24, Etsy.com
7. Boozy Party Favors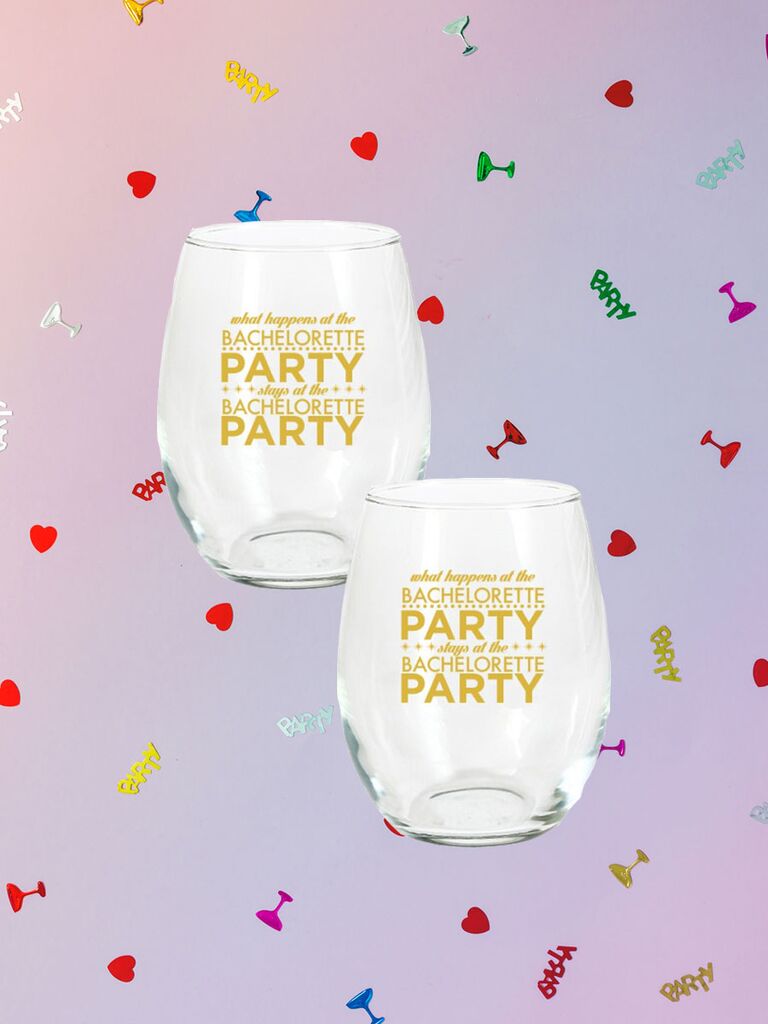 Whether it's a koozie, shot glass, tumbler or wine glass, your girls will love on-theme drinking glassware to swig from during the bachelorette weekend and beyond.
Swoozie's Bachelorette Party stemless wine glass, $5, Swoozies.com
8. Tattoos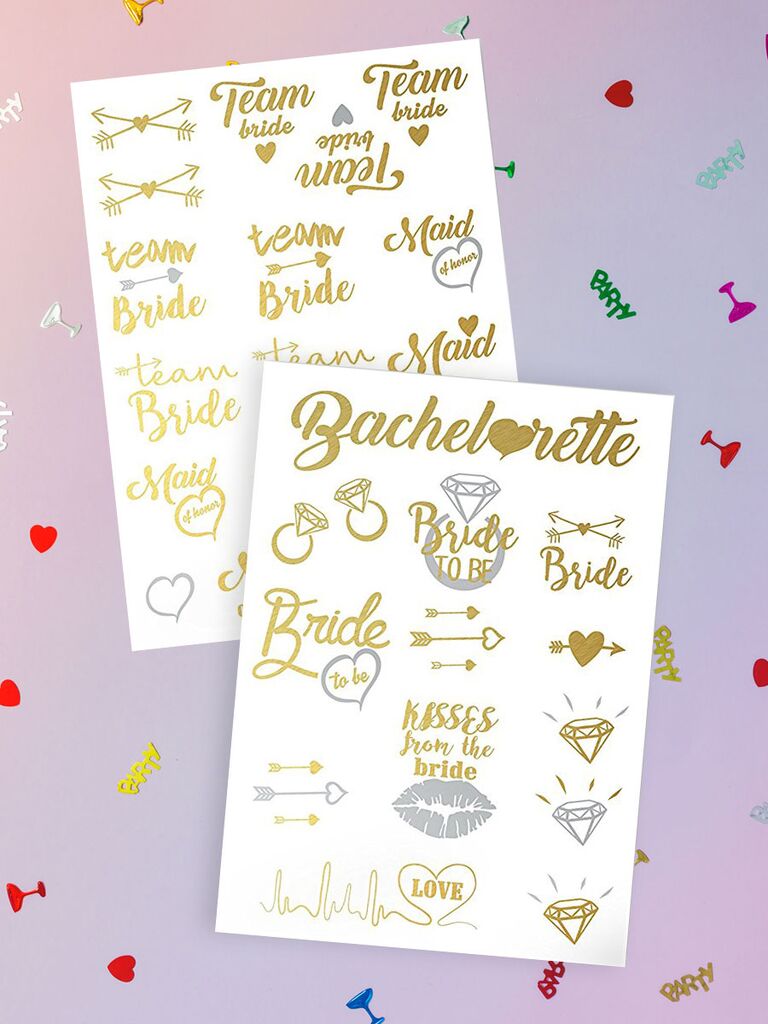 Leave a (temporary) mark on your besties with some fun matching tatts.
AllForBachelorette Bachelorette Party temporary flash tattoos, $13, Amazon.com
9. Selfie Stick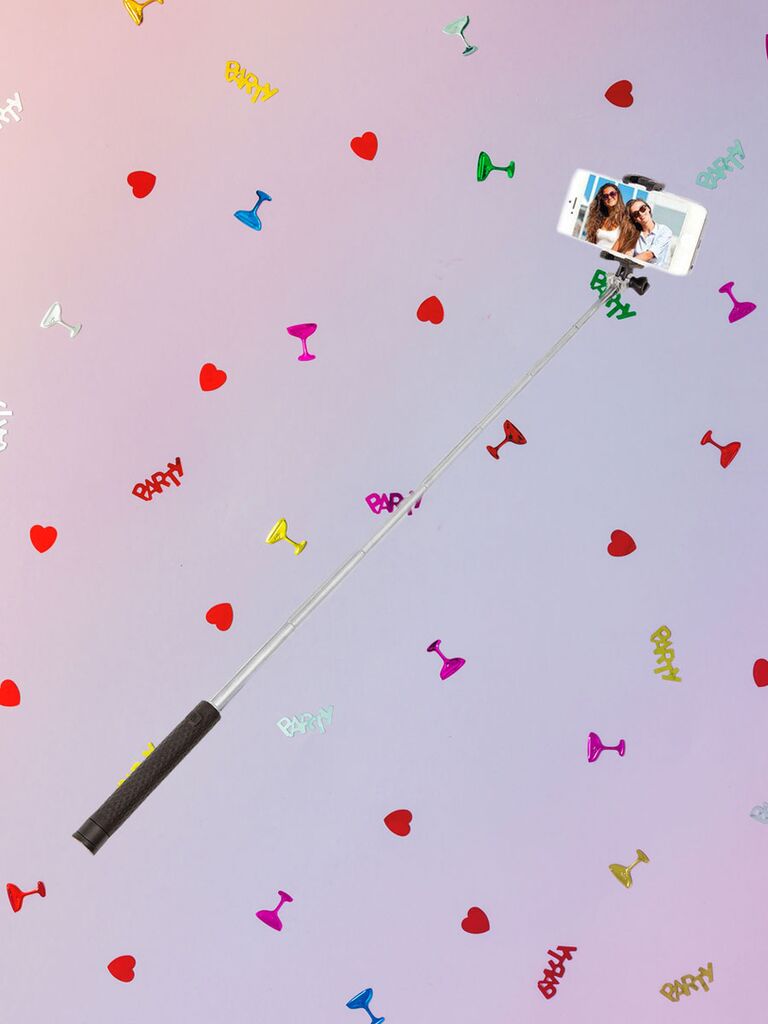 Trust us, you'll want to document everything. Make your life easier by coming equipped with a selfie stick. If your locale is watery, a waterproof camera (so you don't have to worry about your phone) is a must.
Retrack Bluetooth selfie stick, $11, HomeDepot.com