Home

Janis Nowlan Band "Party With The Best!"
About this Vendor
Award Winning Best Dance Party Band PA NJ MD DE NY
Five Star 2016 Pick Best Of Weddings! There Are Bands...And Then There's The Janis Nowlan Band! Rock Your Wedding Day With This Extraordinary, Fun, High Energy, Non-Stop Dance Party Band! Amazing Singers, Powerhouse Horns! The Wedding & Party Professional Live Band That Brides and Grooms, And Their Guests, Rave About For An Unforgettable Day! Chosen NBC America's 15 Best Wedding Bands. Best Of Weddings Hall Of Fame Inaugural Honoree! MainLineBiz.com: "No surprise that they have won 'Best of...' awards for Weddings and Dance Parties year after year – they're UBER talented, totally engaging with their audience, and their play list melds generations together...Next time you get a wedding invitation, ask who's doing the music...if it's Janis Nowlan, check the 'Will Attend' box and go party..."
Details
Guitar, Keyboard, Percussion, Piano, Saxophone, Trombone, Trumpet, Vocals
Classical, Country, Dance, Disco, Folk, Hip-Hop, Jazz, Pop, R&B, Rock, Klezmer, Latin, World Music
After Party, Rehearsals + Parties, Ceremony, Reception, Wedding
Live Music, MC Services, Sound Equipment, Music, Equipment
Contact Info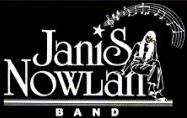 Philadelphia, PA New Jersey Maryland Delaware New York Conn
I couldn't walk for two days!!!
Reviewed on

10/28/2015
Lydia M
Because I spent my entire wedding on the dance floor. And I would do it again! The Janis Nowlan Band hit it out of the park! The dance floor was full all night - which was exactly what we wanted. And the quality of their performance and sound was second to none. We had multiple... Read More friends inquire afterwards for the name of the band - complete hit! On a personal note, Janis was amazing. She really got what we were looking for - a complete range in music genres. Everything from old standards to Motown to some funky 70's/80's thrown in for good measure. Not every band is up to the task, but Janis and her gang of maestros carried it off!!!! And I would book them again in a heartbeat. They even learned two new songs just for us! It meant the world! Thank you Janis! If music is an important element of your celebration and you want a dynamic band, look no further!
---
Reviewed on

10/31/2015
Jessie M
All the while my mom was helping us plan our wedding, she kept saying that the band would make or break the reception. Janis Nowlan band *made* it. The music was spot-on; the volume was perfect for a relatively small room; and multiple people who told me ahead of time that they... Read More "don't dance at weddings" were up and moving! I feel strongly that if you need to cut something else out of your budget just to make room for a spectacular band, this one would be worth it. Thank you so much.
---
Look No Further Than The Janis Nowlan Band
Reviewed on

9/29/2015
Heather R
I will preface this by saying I am not someone who usually acts on hunches or gut feelings. I usually research the HELL out of things before making a decision, especially when it is a major spend. From the first time I spoke with Janis, I knew she and her band would make our... Read More wedding a personalized experience, something unique to me and my husband. We listened to a couple of videos online and read some reviews, but not a lot. And then we went to a showcase. This was the first and last showcase we attended. My now husband and I decided after their first set that the Janis Nowlan Band was the perfect band for our wedding. They are true musicians, not just wedding singers. Every single one of this 11 piece band is magnificent. Janis is both the bandleader and the clerk of the works -- she pays attention to every detail to make sure song requests are honored, the wedding party and parents announced, and the party runs smoothly. In dealing with her in the months, weeks, and days leading up to the wedding, I would have thought that ours was the only wedding on their calendar! Our wedding was just a few weeks ago and the notes from guests are still streaming in -- most of them comment on how amazing the band was! Everyone from age 8 to 85 literally danced from the get-go until the last note. So fun!
---
Look no further
Reviewed on

10/31/2015
The Janis Nowlan Band made our wedding. I spent the entire night on the dance floor with my guests. They played the perfect mix of new songs with the classics. The band actually plays all of the music, unlike the other popular wedding bands that play to backing tracks. They... Read More are extremely talented musicians and worth every penny!
---
Let's party
Reviewed on

10/31/2015
Jesse M
I grew up playing music and played through college. It is one of the most important things to me and there was no way I was going to cut corners on my wedding day. There is nothing more influential on the mood of a party than the music. My husband and I heard the Janis Nowlan... Read More band on the Internet and it was a no brainier to book them for our fall wedding. The 11 person band did not disappoint! People were raving about the performance. Not only did the party people love dancing to the great variety of music, the non dancers had a blast just watching. Almost like a mini concert. Janis was so easy to work with, took great notes so was plugged in and on top of what we wanted, was on time, and her band was fun and upbeat. You will be totally blown away with Janis and the quality of the performance of the band. It was everything I always wanted!
---
Reviewed on

10/30/2015
Bevlin C
Without a doubt, the Janis Nowlan Band was the best wedding band we have ever seen! They played such a great selection of music and had everyone out on the dance floor all night long.
---
Best Wedding Band
Reviewed on

10/29/2015
Jessica V
Having The Janis Nowlan Band for our wedding was the best decision that we made for our wedding. They were so amazing! They kept everyone dancing all night long and all our guests kept raving about what an amazing band they were. Janis was extremely professional and responsive... Read More and really made sure that the band played what we wanted and what would keep everyone dancing all night long. Our first dance was not a well known song but the band played it and it sounded almost exactly like the original. We can't thank Janis and the band enough for making our wedding the party that we only dreamed it would be!
---
Best of the Best!
Reviewed on

10/29/2015
Janis Nowlan Band brings the party to life! Janis brings together the best of the best with gifted talent in JNB musicians and singers – even "non –dancers" couldn't resist the music and found themselves dancing the night away. Thanks for a great time!
---
Janis promised the best and delivered
Reviewed on

10/29/2015
Janis and her band were great. Our guests raved about them. She gave our daughter and her husband exactly what they asked for and more. We highly recommend them.
---
Best wedding band!!
Reviewed on

10/29/2015
Awesome band! We couldn't have asked for a better band to play at our wedding! Willing to learn new songs for us and played such a variety. They did an awesome job at keeping everyone out on the dance floor! Groom
---
The Best Band!
Reviewed on

10/28/2015
Caroline B
Janis and the band were so great to work with throughout the entire process. From the showcase to see them for the first time to ending our wedding night, they were fun and professional. We received so many compliments about the band saying how great they were and how fun they... Read More made the wedding. Highly recommend using them and hope to see them again at another wedding soon!
---
Great Band!
Reviewed on

10/28/2015
Kristen M
This band played at my cousin's wedding, and they were amazing! What really impressed me is that they played popular current music that is presently being played on the radio! Their energy and sound quality were also incredible!
---
Danced the night away!
Reviewed on

10/28/2015
Erin F
We were so happy with our choice to use Janis Nowlan Band! The band was very important to us, and we listened to everyone in the Philadelphia area - Janis was our top choice by a landslide! The dance floor was packed all night, and another friend also already booked the band... Read More for her upcoming wedding!! Thank you Janis for making the night so memorable.
---
Simply The Best!
Reviewed on

10/28/2015
Janis Nowlan Band is quite simply the best! From our first contact by phone, through the planning phase, to the last dance, Janis was enthusiastic, creative, fun and incredibly talented. She and her band have an extraordinary range and will keep everybody entertained...most... Read More highly recommend!
---
Best band ever!!!!
Reviewed on

10/27/2015
Leigh W
The Janis Nowlan Band was outstanding!!!! I can't thank them enough for making our wedding the best we could have ever imagined! There wasn't a minute that we weren't out on the dance floor! Our 90 year old grandparents were even out dancing! All our guests wanted to book... Read More Janis for their next event! I couldn't be happier with our decision to have them be a part of our day!! Thank you so much Janis and the amazing band!!
---
louise
Reviewed on

10/27/2015
the band was excellent, the singers terrific - a wide variety of music, open to taking requests, very energetic, and had everyone dancing! a very personable and fun group.
---
It doesn't get any better than Janis Nowlan Band!
Reviewed on

10/27/2015
Just do it. You won't ever regret it. I promise. Party with the BEST! I understand now why Janis Nowlan Band has been winning awards. JNB played for my niece Crista's wedding, and I've been blessed to be an active part of Crista's life since her infancy - so this... Read More is a VERY IMPORTANT occasion for me. Not to mention, I have 40 years as a professional musician who understands how high the bar is - which makes me a VERY TOUGH critic. I don't think 3500 characters is enough to write about the level at which Janis Nowlan Band delivers the "nth" degree of incredible, professional, talented, extraordinary, energetic, fun, joyous...I can go on and on....consummate musicians, perfect sets, variety of genre (she's known for actually hearing AND doing what the bride/groom/family say they want), interaction with the audience without being intrusive or obnoxious... How does JNB do it? It's ALL there! And it starts with the alchemy of finding phenomenal musicians to fuse their collective gift, or solo, to either melt your soul just listening, or, even better, MELT YOUR SHOES DANCING! The set lists are seamless and perfect; somehow no one at the party ever felt left out of the fun. It's ALWAYS about the music and the people and she and her band must have a crystal ball to know exactly what will make it the most fun and fabulous for everyone from age 2 to 92! Important for me to say, knowing how exhausting it must be for the band members to maintain the enthusiasm and energy they do for so many hours straight, I was TOTALLY IMPRESSED by how gracious, friendly, engaging the band members were with every person who approached them. Especially when the "gig" was over, so many put their heads down, pack it up and move it out. Not this band! They gave their best until every guest had left! Their sound system was excellent, no distortion (that's saying a lot with a band that size, especially when they are rocking the party). Great music. Great fun. The dance floor was a magnet all night..and no one wanted the party to end, and we know, that's all about the band! I want to go back and do it again...every night!
---
So Professional
Reviewed on

10/27/2015
What an excellent band. We were so impressed. Each and every member of the band is an exceptional musician in their own right and the singers have amazing voices. They kept the fun and excitement going all night long. A very polished group with a classy delivery.
---
Absolutely Great Party Band
Reviewed on

10/26/2015
Janis Nowlan's Band is so much fun!!! The musicians are very talented professionals but they are engaging artists. They played music that appealed to everyone. I danced for hours!!!
---
Janis Nowlan Band 10-24-15
Reviewed on

10/26/2015
Really hard working tight band-great vocals, musicians and great entertainment. Dancing all night. A great band for a great celebration.
---
A Groom's View
Reviewed on

10/26/2015
The only words I can use to sum up the atmosphere this band created is... Even the non-dancers couldn't be pulled off the dance floor! Truly a close second to the occasion, but only to my bride. Could not ask for more, from start to finish.
---
THANK YOU!
Reviewed on

10/26/2015
Crista P
This is the most difficult review I have ever had to write. I mean it is just about impossible to put into words just how AWESOME they were. Start to finish, working with Janis is a breeze. We did request a final song for the night that she admitted they have never performed.... Read More The song was Closing Time by Semisonic. They NAILED it. I mean everyone was on the dance floor singing along, belting out every last word. The Janis Nowlan Band made our wedding day not just the best day ever, but the most spectacular day ever. Thank you to each and every member of the Janis Nowlan Band. THANK YOU!
---
Janis Nowlan Band blew us away
Reviewed on

10/26/2015
My Reviews (1) Janis Nowlan Bandedit 5.0 /5.0 Wedding: 10/24/2015 Dear Janis - What a wonderful wedding - thanks to you and your singers and musicians! Even the reluctant people couldn't resist and made their way to the dance floor - and you could see on their faces the fun... Read More they were having stepping to the beat... I got many MANY compliments about the Janis Nowlan Band during the reception - the young people who have heard a lot of bands were amazed at your spectacular sound. (I think some of them wish they could get married again just to have you!) Ray and I thank you for doing what you do best - getting the party started and keeping it going, and for your friendship and kindness to our family. You made my daughter Crista and Ken's day special and one that everyone who attended will always remember. Services used: Band
---
Awesome Band!
Reviewed on

10/26/2015
Nitsa H
We went to a wedding and this band was truly one of the very best! All songs - old and new - sounded just like the originals and they got the crowd pumping! Highly recommend!!
---
Concert of a Lifetime!
Reviewed on

10/26/2015
I honestly felt like I was at a live concert! The sound and quality of the musicians was incredible. I have been to 29 weddings in the last 10 years all over the country and this band was by far the best I have ever encountered. You cannot get better than this and you cannot... Read More find a better band to get the crowd moving. Kudos to the band and stay together
---
Meet The Owner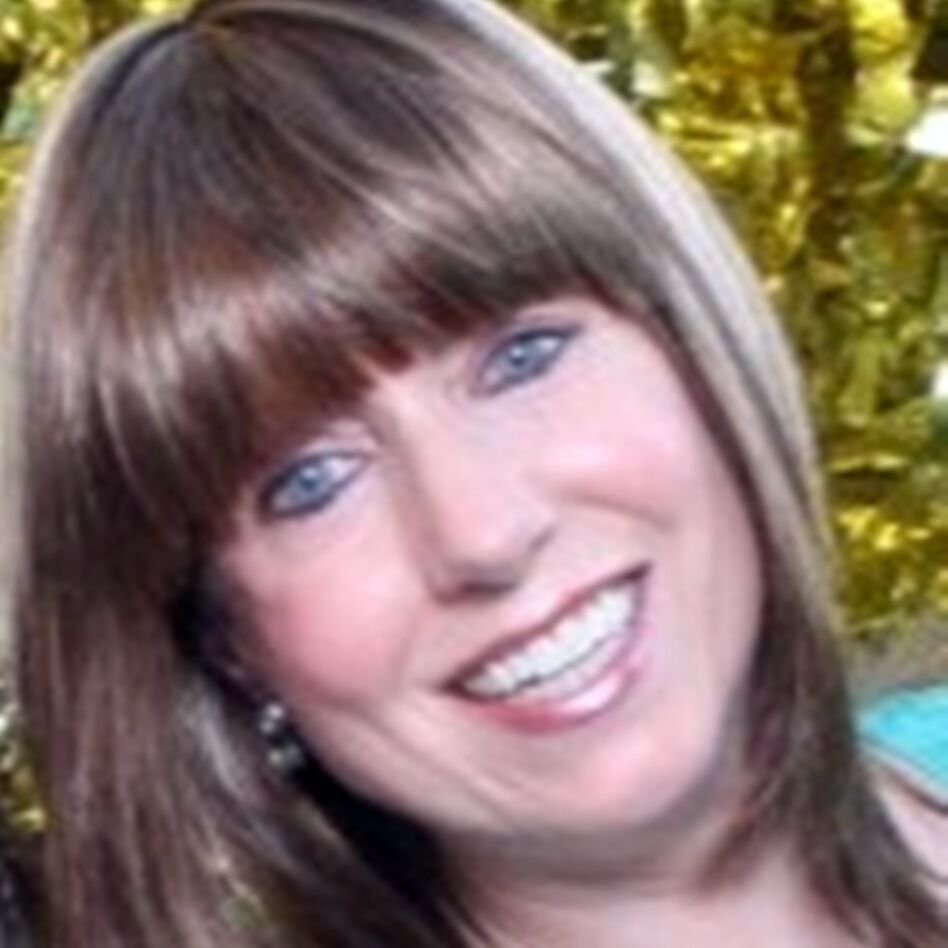 Bandleader Janis Nowlan
It's your day! Award Winning Bandleader Janis Nowlan helps you plan music for the celebration of your dreams! A lifelong professional in the music and wedding industries, independent and successful, experienced and savvy, Janis knows how to get your party started and keep it energized with the very best of music that will have you and all of your guests dancing non-stop! Unforgettable, professional and fun, the Janis Nowlan Band was chosen by NBC "America's 15 Best Wedding Bands" & the very first Philadelphia - Delaware Band voted Into the Knot Best Of Weddings Hall Of Fame! Phone 610-296-2626