Home

RHM Photography
Details
Engagement, Trash The Dress
Wedding Albums, Photo, Second Shooter Available

Contact Info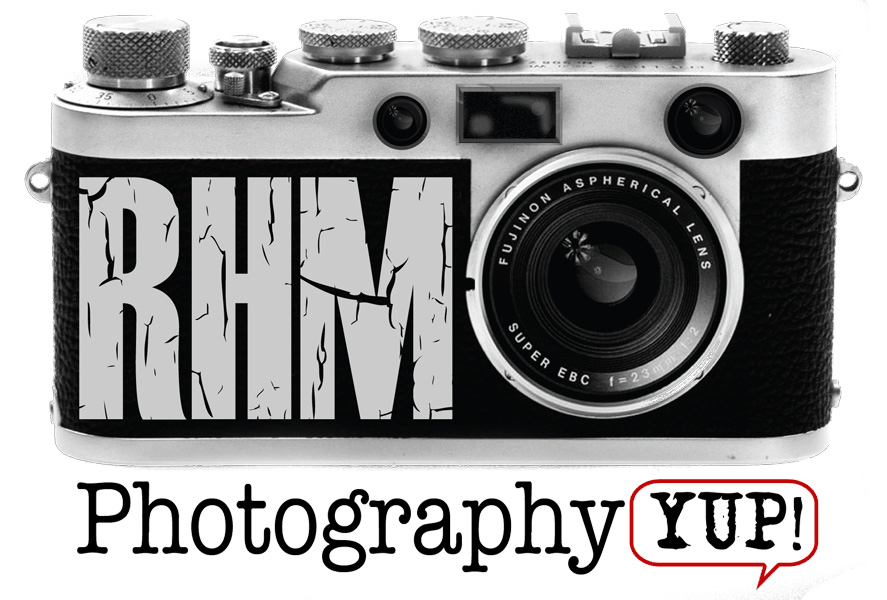 Reviewed on

10/04/2017
Kristen M
I just got married a month ago. Our wedding had a lot of moving pieces between different ceremony & reception locations as well as different locations for the bride & groom to get ready. RHM was amazing! They helped keep us on schedule and calmed us when things got crazy.... Read More They adapted to everything we threw at them. RHM is extremely easy to work with especially because once things were going we barely knew they were there as they didn't spend time posing us or telling us what to do. They are extremely fun to work with and their photos are amazing! I highly recommend them to anyone!
---
Reviewed on

6/15/2017
Danielle C
Coleen and Ryan are the best! My husband and I were completely BLOWN AWAY by our engagement photos and we know our wedding photos will be equally as amazing. Not only are they so much fun, but they are professional, prompt, creative, and insanely talented. We had the best time... Read More working with them leading up to our wedding day, and the actual day itself. You can't go wrong with RHM. Thank you Coleen and Ryan!!! - Josh and Danielle Spada
---
Reviewed on

7/30/2015
Breya M
I cannot say enough about Ryan & Colleen! I saw some of their work prior & knew immediately that I wanted them as our wedding photographers. They are exceptionally talented & so great to work with – we had such a great time. We had an extremely large bridal party & they managed... Read More to keep everyone on schedule, making sure they got all of the shots I requested, & still managed to make it fun for all of us. The photos turned out magnificently! We have photos that we will cherish for a lifetime.
---
RHM was absolutely fabulous!
Reviewed on

7/06/2015
Andrea B
We so loved working with Ryan and Colleen. They were awesome and knew all the best spots, which was especially important to us since we were from out of town. They were extremely professional, and made sure we got all of the shots that we wanted. They were there without us even... Read More knowing it most of the time! We cannot wait to see how everything turns out!
---
Reviewed on

7/01/2015
Devenne R
Cannot say enough good things about Ryan and Colleen...they are GREAT! They make awkward pictures comfortable and keep you laughing constantly. They are laid back but still very professional. We used them for our engagement photos and wedding. The pictures they produce are... Read More amazing and have some edge to them, not your typical boring photos! I would highly recommend to anyone and everyone!
---
LOVED!
Reviewed on

12/03/2014
Kristin N
Ryan and Colleen from RHM are amazing and so much fun to work with. They ran the show, kept our bridal part happy and entertained, and most importantly got us our sunset beach pictures! ...which may not seem like a difficult task, but with the quickly setting sun it was seeming... Read More as though we weren't going to make it onto the beach in time.... Ryan and Colleen sprinted with us with all of their equipment to make the sunset.... and the pictures were amazing! One thing that stuck out to me was how awesome it was to see their excitement when they knew they got the perfect shot... which was very often! 5 stars! And will most definitely be working with them again, and again, and again!
---
A
Reviewed on

10/26/2014
A
---
Could not be happier
Reviewed on

10/06/2013
Kerri M
The very first vendor I booked for the wedding was the photographer. I knew I wanted to go with RHM Photography and did not doubt my decision throughout the whole process. Two things stand out in my mind-- the quality of their work and their down to earth, friendly... Read More personalities. I was blown away by the finished products of the engagement session and our wedding day. I will cherish these photos forever. Also, Ryan was wonderful to work with. The day of the wedding everything went so quickly, and because of some rain and traffic we had limited time to take photos. I was worried that we didn't get enough photos, but boy was I wrong! Ry made sure we had every photo we had wanted. He captured every special moment and more! I would recommend RHM photography to all brides!!
---
Dream wedding come true!
Reviewed on

8/30/2013
Laura F
I got married 2 weeks ago in Diamond Beach, NJ and I chose RHM as my photographers. I found them through theKnot.com and I am so happy I chose them. Not only are they 100% professional, they are awesome people. Ryan and his wife Colleen, along with another employee, worked 6... Read More hrs to capture every part of our big day. They were also quick which is nice because we did not have a long reception and they did their best to capture all the magic and not keep us away from the party too long. I told my husband when we got engaged that even though we were on a small budget, the photographer was the most important thing to me. I wanted someone different with a creative twist; someone that was different from the rest. RHM is exactly what I was looking for. Ryan is so down to earth and has such a creative eye. He took our engagement photos as well, in the middle of a storm no less! He was able to capture a double rainbow right at the start of the shoot and it was so amazing! I highly recommend them for your big day :)
---
Simply the Best
Reviewed on

8/07/2013
Justine U
As a photographer myself it was difficult in choosing a photographer. And I got married out of town so that made things even more difficult. When I found RHM photography I knew I had to meet with them. Of course I contacted them last minute and was planning a trip to New Jersey... Read More the next day. However, Ryan was accountable and made the meeting happen, he even came to us to meet! I instantly knew that I love his work as well as the passion and energy he had for photography. As soon as I told him I wanted to trash my dress he was as giggly as a school boy! Honestly he was. That is because he is so much fun and funny! On the day of my wedding it was quick to joke with the bridal party and get some true action shots. I can't forget his wife! She is the one that runs the show! She knows what she wants and she is not afraid to direct people. I love when people take charge to ensure you are getting the product you were promised. All in all the experience was great and they are a great time. You will not be disappointed with RHM Photography. They are affordable, high quality, efficient, fun, and most of all professional! Don't hold back on your photography. They are worth the money, and Ryan and Coleen won't let you down! I can attest to that because my husband couldn't understand why were spending more on our photographer than anything else, but now he understands and that is because of RHM Photography.
---
AMAZING WORK!
Reviewed on

11/05/2012
Amanda S
RHM was simply amazing! I knew from the start meeting with Ryan that RHM was the perfect fit for our wedding. They are outside of the norm and I LOVE it! True artists! Ryan and Colleen were incredibly knowledgeable, personable, HILARIOUS, and just overall on point with what to... Read More do and how to do it. My husband and I cannot WAIT to create our album and incorporate our photos into our home. RHM is literally the best out there hands down. Never have I seen such creativity from two amazing people, not to mention so much heart and dedication to a craft they truly love! Hurricanes don't stop RHM from doing their thang!!!! :) Thank you guys for making our wedding so incredibly special and capturing the moments that will last forever!!!
---
Seriously amazing!!!
Reviewed on

7/17/2012
Danielle V
Ryan and Coleen were so amazing to work with! They have so much talent and art in their work it is ridiculous. They made us feel so comfortable (and we don't generally love getting our photos taken )! The photos they created are beyond anything we imagined, and they truly took... Read More the time to get to know us and our style. Book them early, they are in high demand in this area. I've had friends who waited and really lost out!!
---
Funky, edgy, and beautiful.
Reviewed on

5/11/2012
Pam D
RHM Photography is amazing! The owner, Ryan, is fantastic and will work with you to capture the types of images that are important to you. He is very versatile and has a great eye for unique locations. We are so pleased with our photos!
---
LOVE RHM Photography!
Reviewed on

10/20/2011
Courtney S
I first heard of RHM when my brother and sister-in-law used them for their wedding 2 years ago. Ryan was friendly, easy to work with, and delivered a great product; so we decided to use him for our wedding as well. He did not disappoint. He makes the process so painless.... Read More Even my husband, who hates having his picture taken, enjoyed our photo sessions. Ryan is the best!
---
Amazing!
Reviewed on

10/08/2011
Andrea F
Ryan and Luther - the most worth while investment we made for our wedding day, and it was worth every penny!
---
Reviewed on

6/05/2011
Kelly M
---
Ryan rocks!
Reviewed on

5/15/2011
Heather N
We couldn't have chosen a better photographer! Ryan was so fun, friendly, relaxed and cooperative from the minute we met him, and he and his assistant Luther captured some great shots before and during our big day. It's no wonder people hire Ryan and keep him as their family... Read More photographer for big events for years and years!
---
RHM PHOTOGRAPHY- Classy Timeless pictures
Reviewed on

5/13/2011
Lindsay M
RHM Photography was AMAZING!! This photographer was my sister's photographer and I absolutely loved their personalities and unique artsy style of photos. When I got engaged I new exactly where I was going. In preparation for my wedding I wasn't sure where I was going to take... Read More pictures because unlike my sister I was not at a hotel, I was in my hometown where there is not much more then open fields and trees. Ryan, very kindly, drove to where I lived and checked out the area and chose a place I would have never thought of. Our wedding party was placed in a field of cherry blossom trees. When the wind blew the petals were falling all around us. Ryan would give me a sneak peek of some of the pictures he captured while we were all posing and they were breath taking; I can't wait to see the final product!!! Ryan was open to all my ideas that I had, but I trusted every direction he gave as well. He knows what will look good. RHM PHTOGRAPHY IS THE BEST!! IF you want classy pictures that will be timeless, choose this photographer.
---
Great Photographer!
Reviewed on

10/27/2010
Jacki C
These guys were awesome - they made you feel comfortable, were on time (early in fact) and even stayed a little late without extra fee. The photos came out amazing and he was very reasonably priced for having 2 photographers the entire night.
---
Magic in the Sand
Reviewed on

9/28/2010
helene c
Ryan was a fantastic photographer all the way around!He did a great job with our pictures and made the whole experience unique and fun!He put everyone at ease so we could all just be our crazy selves! He does traditional shots as well but his expertise is if your looking for... Read More something different than hire him!
---