13 Tips For A Tempting Cake Table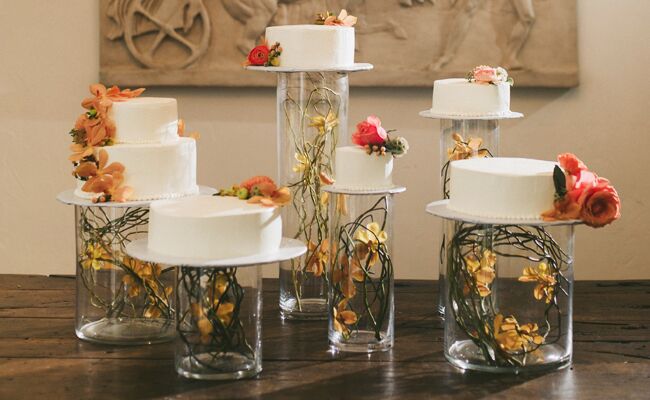 Sherry Hammonds Photography
Serving multiple cakes at your reception is a surefire way to satisfy the sweet tooth of each and every guest (plus the spreads are just so pretty!). Deconstruct the classic tiered cake and you can offer a choice of cake flavors. Stay sophisticated by sticking to one cake style (like all fondant cakes with sugar flower toppers), or make it eclectic by mixing and matching (try two buttercream cakes with and one naked cake). A tip: For the best-looking display, arrange smaller cakes on stands at various heights. See how these cake tables maintain a tempting display with multiple sweets in the mix.
Use the same cake stand and frosting, but mix up the placement of the cake toppers.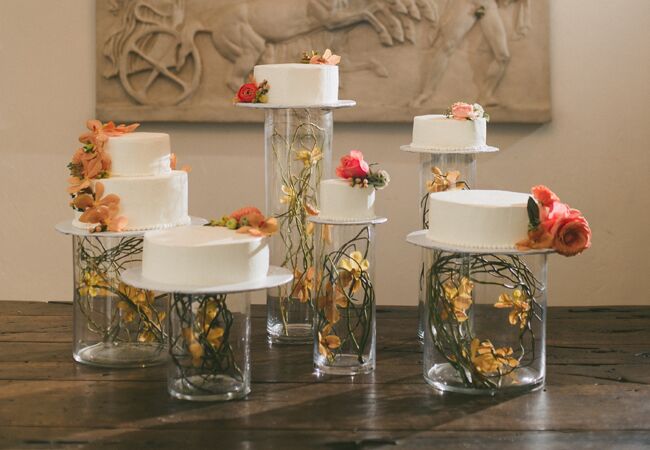 From the album: A Vintage Outdoor Wedding in Austin, TX
Choose a different cake topper for each cake.
From the album: A Romantic Garden Wedding in Jacksonville, FL
Repurpose a vintage piece of furniture as a cake table.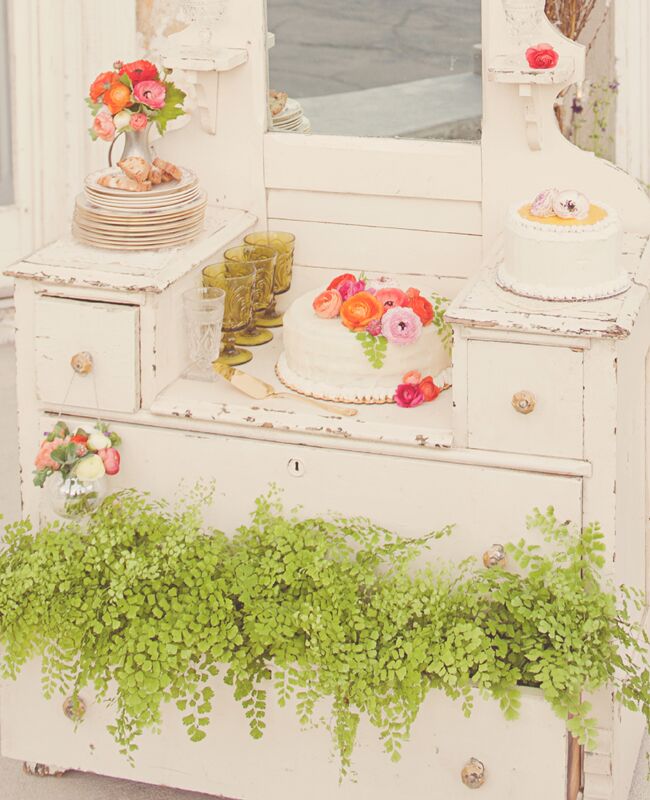 From the album: A Vintage Charming Styled Shoot
Serve cut pieces of cake on stands next to whole cakes.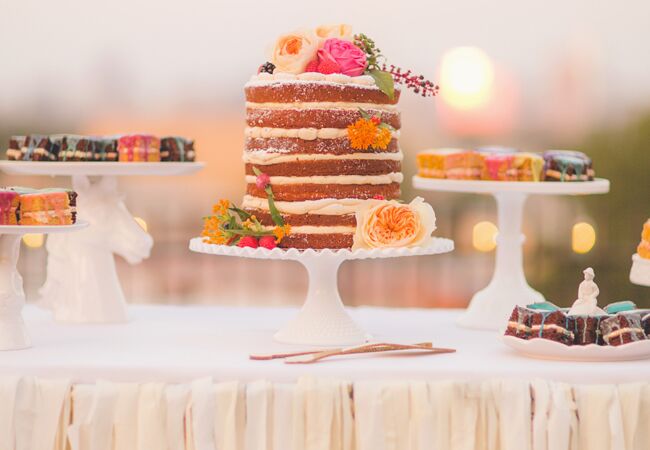 Experiment with decorative accents (just coordinate the colors).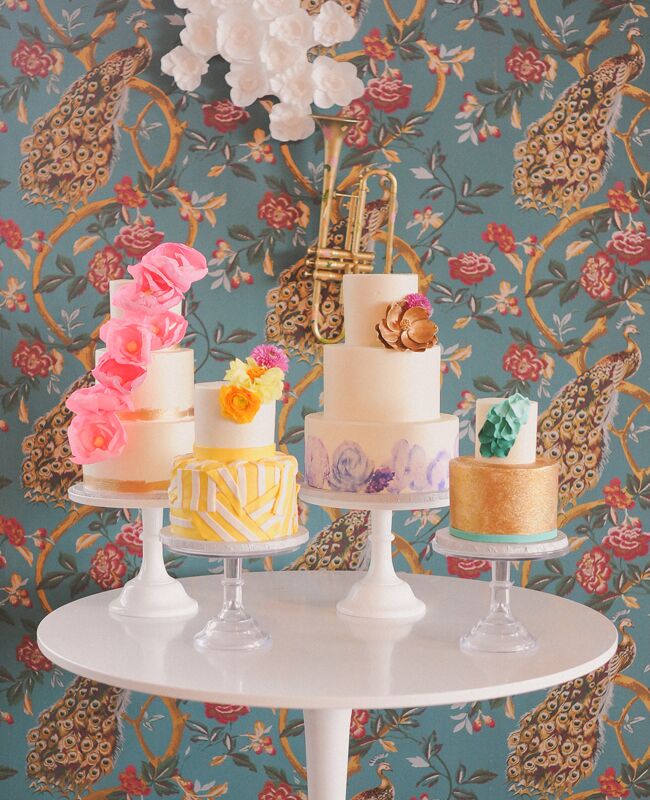 Serve round cakes next to square ones.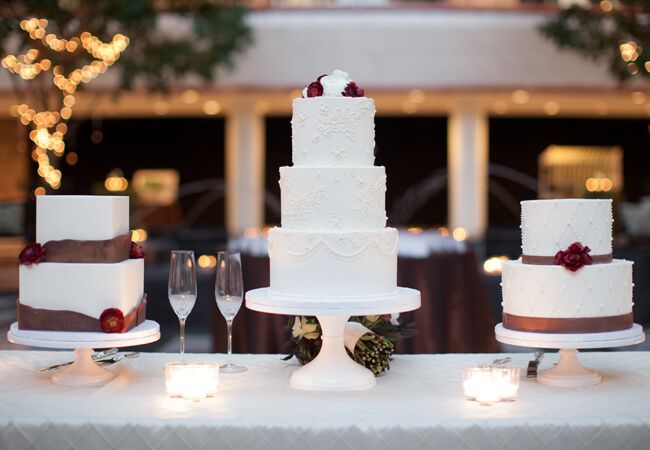 From the album: A Sophisticated Whimsy Wedding in Charlotte, NC
Vary the height of the cake stands to showcase smaller cakes.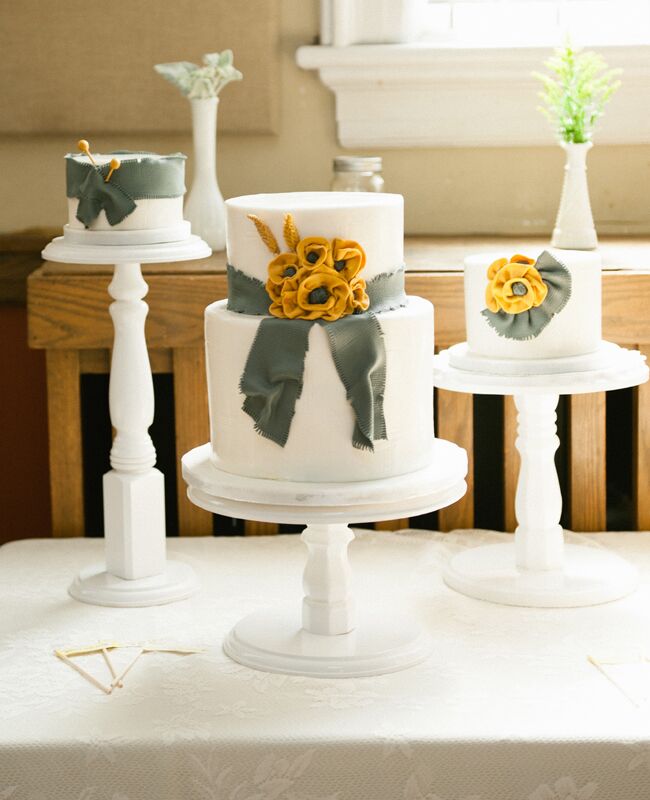 From the album: A Homespun Summer Wedding in Ottawa, ON
Stick to all one-tiered cakes, but decorate each one differently.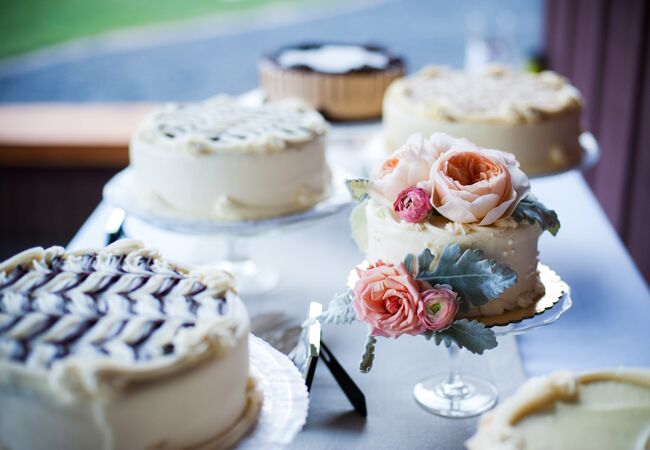 From the album: A Fresh Vineyard Wedding in Underwood, WA
Use the frosting, sugar flowers and votives to create a cohesive look across a grouping of cakes.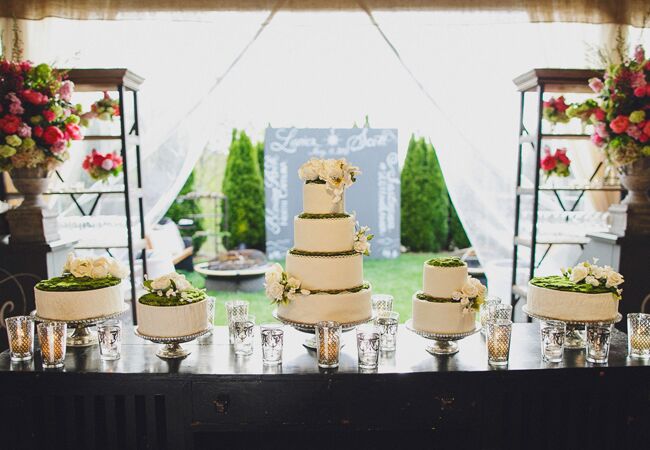 From the album: A Charming Southern Wedding in Blowing Rock, NC
Change the pattern of your fondant, but keep the color scheme consistent.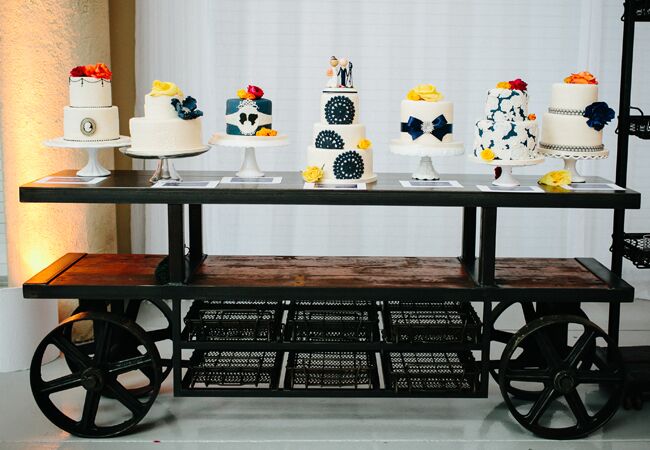 From the album: An Eclectic Hip Wedding in Chicago, IL
Make the same cake in different heights, then add natural elements for decoration.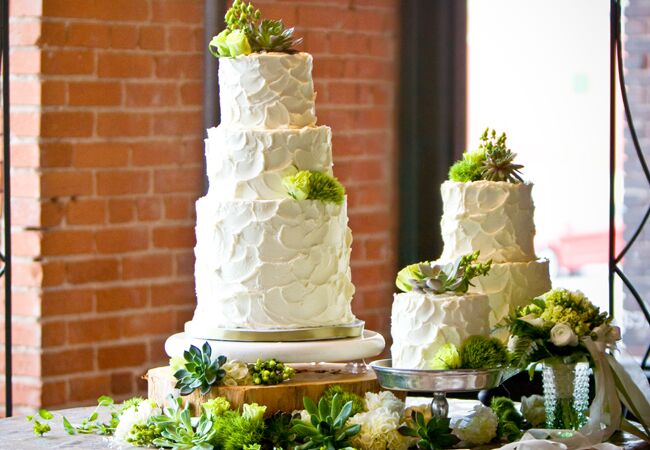 Allison Wonderland Photographie
From the album: A Fresh Green Wedding in Kansas City, MO
Add in miniature desserts (like meringues, marshmallows and macarons) to anchor the height of your cakes.
From the album: Sequins and Circus Wedding Inspiration
Unstack a classic tiered cake and serve on separate cake stands. (Make sure one of them has a cake topper!)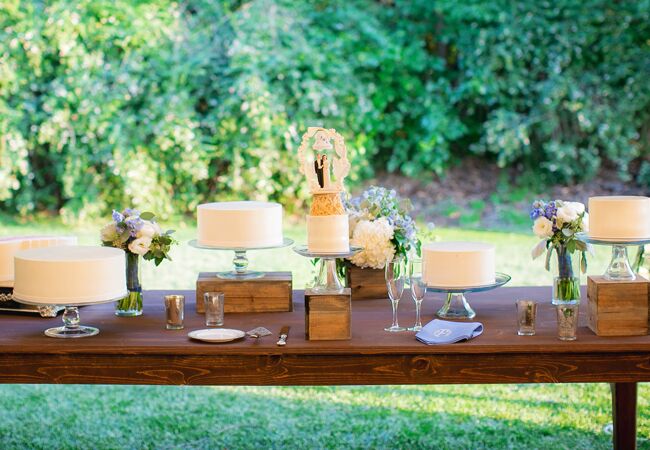 From the album: A Rustic Romantic Wedding in Sonoma, CA
See More!

> Everything you need to know about naked cakes