Everything You Need to Know About Naked Cakes
It's official, naked cakes are a trend that isn't going anywhere anytime soon.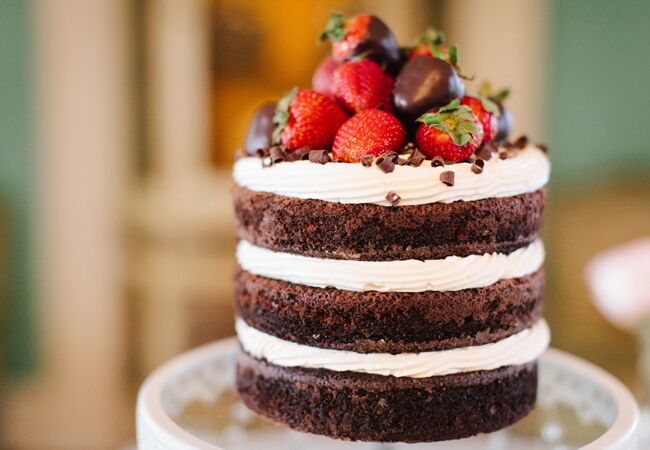 Riverland Studios
While the idea behind them is the same (slice, serve and eat!) there's a few important details that are different from a cake that's frosted. We caught up with three cake bakers to get the scoop on everything you need to know before you order your naked cake! Naked cakes tend to have a more natural and organic feel, which means that ornate sugar or gum paste flowers won't exactly mesh. An easy alternative are fresh flowers. "Typically couples who choose a naked cake incorporate natural elements like succulents, rosemary or lavender instead of big romantic peonies and roses," says Molly Lawson of d'lish discriminating desserts. Momofuku Milk Bar's signature style is to accent with garnish that's included in the flavor of the cake like flavored crumbs, chocolate chips and even pretzels! Brooklyn-based baker Alana Jones-Mann loves to style her naked cakes with seasonal fruit and preserves. "Sugar flowers don't pop as much on a naked cake as rich and colorful fresh fruit do."