This 'Real Housewives' Daughter Really Wants to Plan Your Bach Party
Here's your chance to have turtle time orchestrated by someone who gets it.
Photo: Courtesy of Avery Singer
Picturesque destinations. Boat days. Private chefs. Themed houses. Innovative experiences. Today, bach parties are bigger and better—and more Instagrammable—than ever before. What was once a one- or two-day excursion has now become a three-plus day extravaganza, often including travel to a trendy destination. Such celebrations require extra care and consideration when it comes to planning, which has facilitated the rise of a new wedding vendor: bach party planners. And, if you happen to be a fan of the Bravo universe, you might recognize one of the companies gaining notoriety in this up-and-coming space.
Avery Singer, daughter of The Real Housewives of New York City legend Ramona Singer, recently teamed up with her longtime bestie and fellow event planning pro Jolie Golub to launch BachBoss, a bespoke travel and event planning concierge service dedicated to bringing your dream bach party to life. We sat down with Singer and Golub to get the scoop on why you're about to see these professional party planners everywhere, along with the top perks of working with one. (Psst: It involves free perks and discounts!)
What is BachBoss?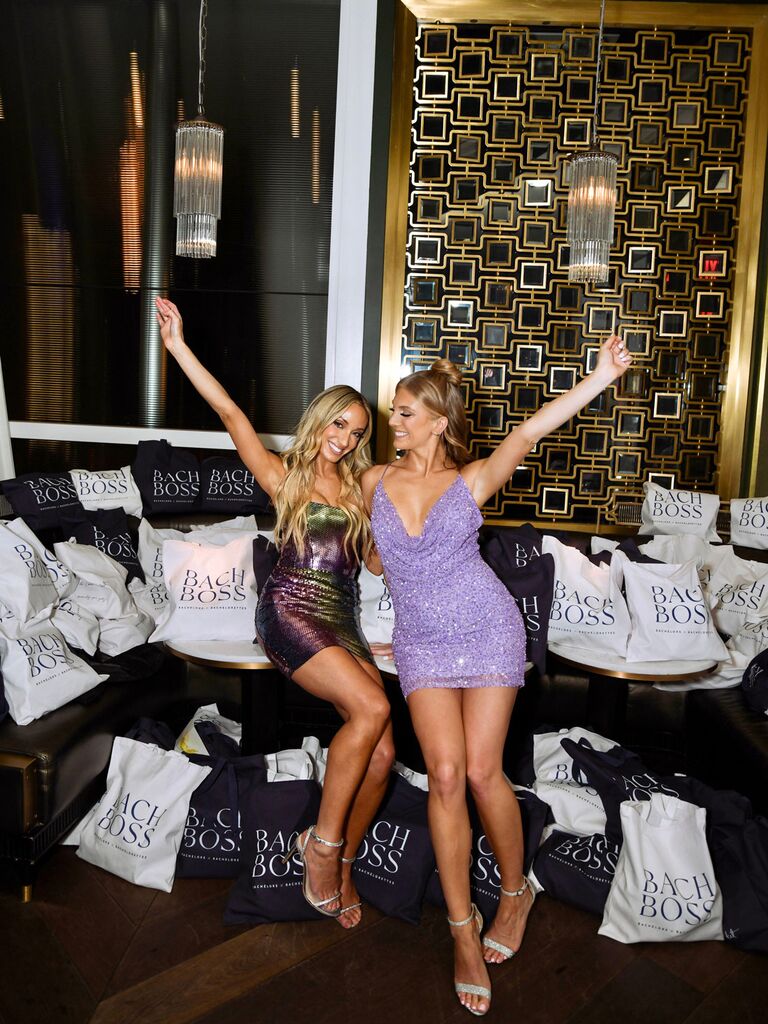 BachBoss is exactly what it sounds like: a team of event professionals (read: bosses) dedicated to throwing a party tailored for you. Generally speaking, bach party planning duties often fall to the maid of honor or the best man, with the remaining wedding party members helping as needed. But given the rising trend of bigger and bolder bach parties, the responsibilities may become overwhelming for a handful of friends to manage, especially if they don't often orchestrate trips of such nature—but that's where a planning company comes into play. By outsourcing the work to a third party, you'll have someone dedicated to taking on the most grueling tasks for you, like organizing flights, making dinner reservations, tracking spending, or even booking a local charter yacht company for a boat day.
It was this sort of real-life experience that inspired Singer and Golub to put their planning expertise to use for others. "The idea of BachBoss came to be while we were planning our best friend's bachelorette party as co-maids of honor," Singer tells The Knot. "We realized how time-consuming it could be, and that we were super fast and efficient. We've experienced and heard horror stories where you show up to a party and things aren't planned, or the budget is so unrealistic. We thought it was important to have a third-party service that can take the stress off and avoid uncomfortable conversations."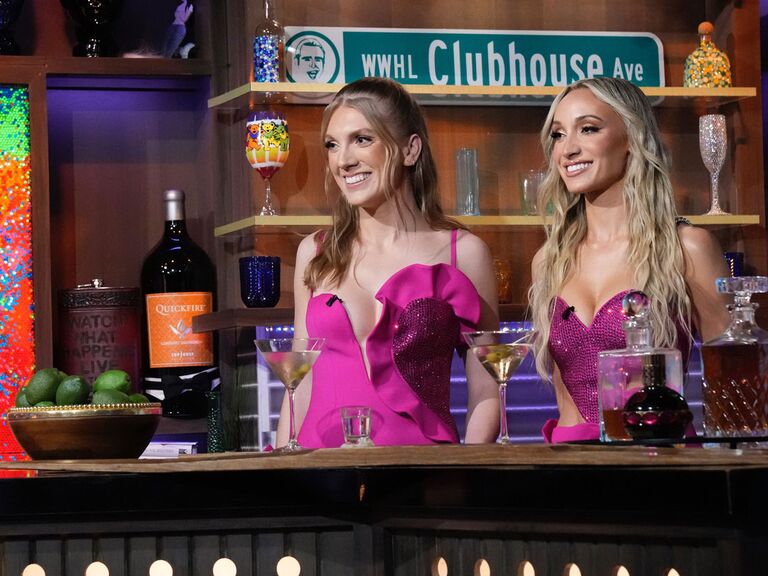 Of course, we'd be remiss not to mention that Singer's love for celebration was ingrained at an early age—thanks, in part, to her mom. "I definitely got my entrepreneurial spirit and hustle from my mother," she shares. "Growing up, we would constantly be throwing parties and hosting others at our home. She has always said to love what you do and the money will come. I've watched her build many successful brands and have always been inspired to create something of my own to help others."
In the era of viral bach parties, TikTok trends, and group chat etiquette, managing expectations for this prewedding event is a delicate dance—and it can be a tall task for a busy MOH to handle on their own. "We joke that planning a bachelorette party can be a full-time job, which is why we decided to make it ours," Singer says. "We're the 'best friends' you didn't know you needed to handle it all."
The Top Perks of Hiring a Bachelorette Party Planner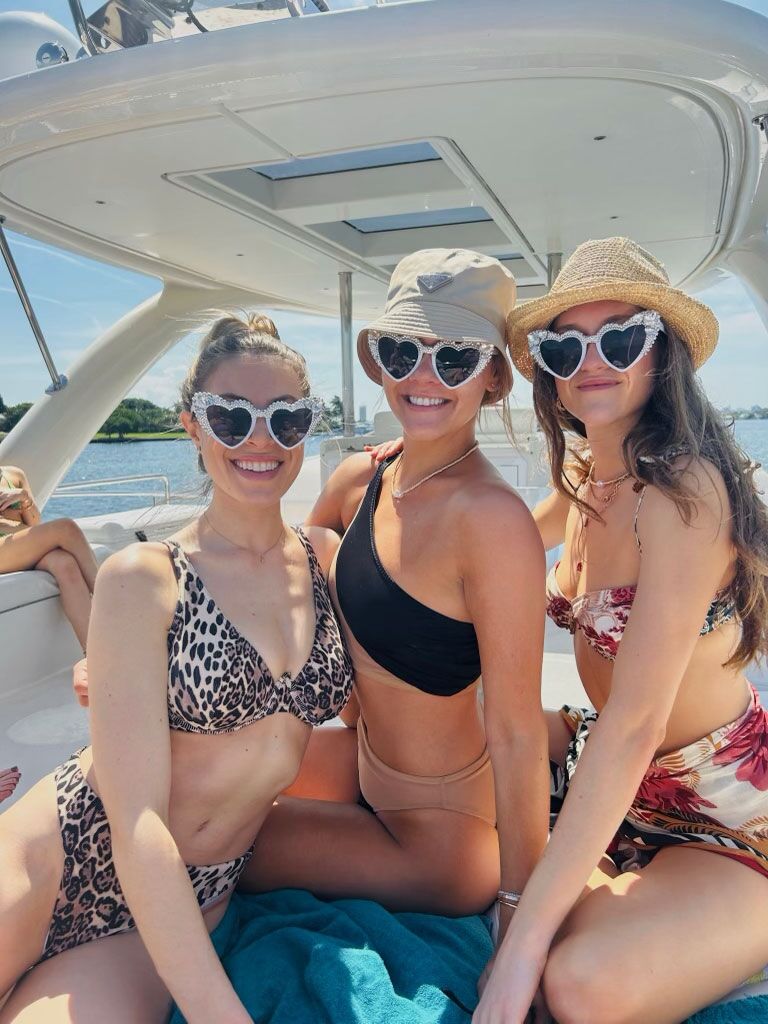 If the idea of having a bach best friend to do the heavy lifting sounds appealing, you aren't alone. Bach party planning companies are on the rise, and even celebrities are jumping on the trend: Stars like Taylor Lautner (who's famously married to actor Taylor Lautner) and Bachelor alum Madi Prewitt have used bachelorette party planners to pull off their prewedding bashes.
While their services do come at an additional cost, Singer and Golub break down why a bespoke planning company may be a worthwhile investment for you and your crew.
They'll Alleviate Planning Stress For Your Wedding Party
While it's certainly possible for you and your friends to plan the bach party of your dreams, it can be a lot to manage, especially on top of other events like a shower, an engagement party, and the wedding day itself. If you want to have a larger-than-life party, it'll require plenty of logistical organization—including tasks you might not even think of ahead of time.
"There are a lot of logistics and special touches to make the weekend seamlessly executed," Singer says. "Plus, when there are lots of people attending a trip who don't all know each other, it can be like herding sheep." It's for this reason that hiring a planning service might be a beneficial use of your budget, especially if you don't have the capacity to take on an event of that nature. While the thought of hiring an additional service may be daunting at first, Singer notes that it can be viewed as a resource worth investing in: "We like to think of the cost of our services as a baked-in travel cost split amongst the group for everything to be seamlessly executed."
They'll Tailor Services Based on Your Budget
Many bach party planning companies offer multiple packages, meaning you can decide how much money you spend and how much assistance you receive. Those who simply need help getting started may only want recommendations and ideas from experts to get the planning process flowing; meanwhile, others might be looking for a full-service concierge experience where accommodations, travel and experiences are booked on their behalf. The choice ultimately comes down to your needs, which is why BachBoss (along with so many other party planning companies) offers tiered services that cater to all types of clientele.
They'll Hook You Up With Insider Perks & Deals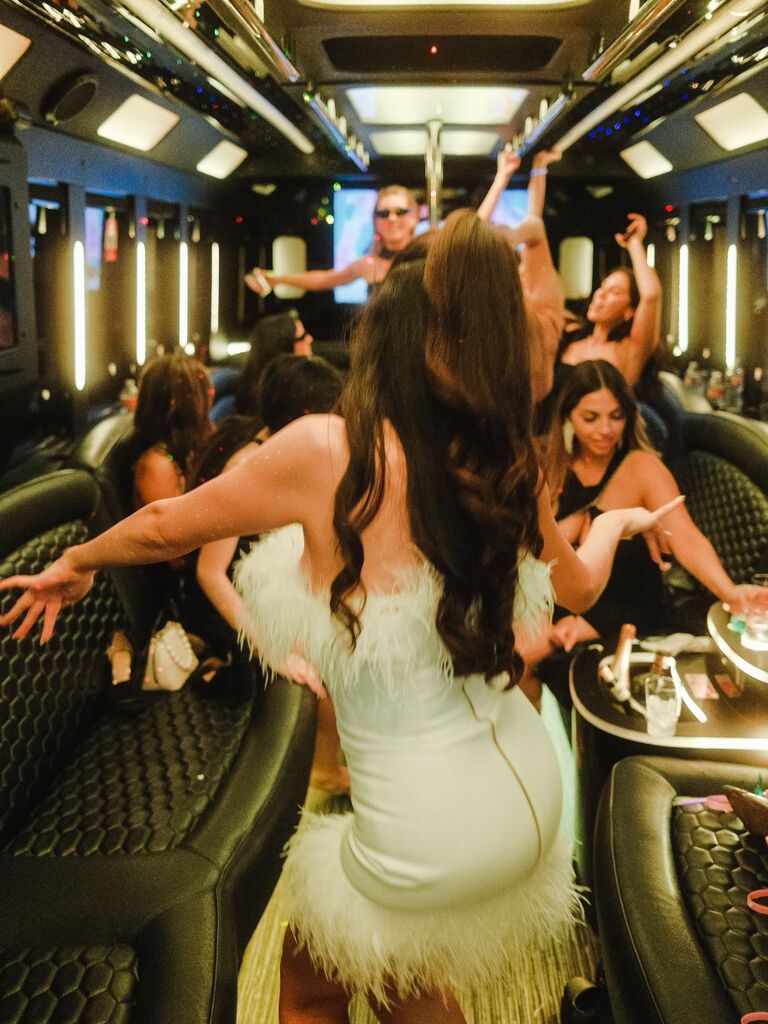 Just like a travel agent can hook you up with special surprises on your honeymoon, a bach party planner can do the same. Thanks to their connections in the industry, many pros have relationships with companies that can level up your experience at a discount. "Our elevated partnerships are one of the things that make BachBoss so unique," Golub explains. "From brands like Elemis, Barry's Bootcamp, Crumbl Cookies, Rumble and more, we're able to offer exclusive experiences to BachBoss clients that they otherwise wouldn't be able to have. We're also able to offer discounted rates and upgraded services through our hotel and club partnerships."
Perhaps you dream of bottle service at a trendy nightclub, a group fitness class to kick off your wellness weekend, or a private chef to lead your crew in a cooking class—no matter your party goals, hiring a professional planner will unlock bonuses you might not have access to yourself.
They Can Make Recommendations Based on Your Vision
Coming up with a proposed bachelor or bachelorette party itinerary is half the battle. Perhaps you want a southern soirée, but you'd rather avoid Nashville. Or, maybe you want a snowy mountain excursion on a budget. The TL;DR is that event planners who work in the industry have a finger on the pulse of great destinations, along with activities that can be customized to you and your group. Enlisting the help of a planner means you'll have expert-approved advice and recs right at your fingertips.
"There are tried and true destinations like Vegas and Miami, but there are a lot of other up-and-coming destinations as well," Golub says. "We're seeing a major increase in inquiries for places like New Orleans, West Palm Beach and Park City. We also get our fair share of requests for parties in the Hamptons, Aspen and Jackson Hole."
They Can Be As Involved As You Want Them to Be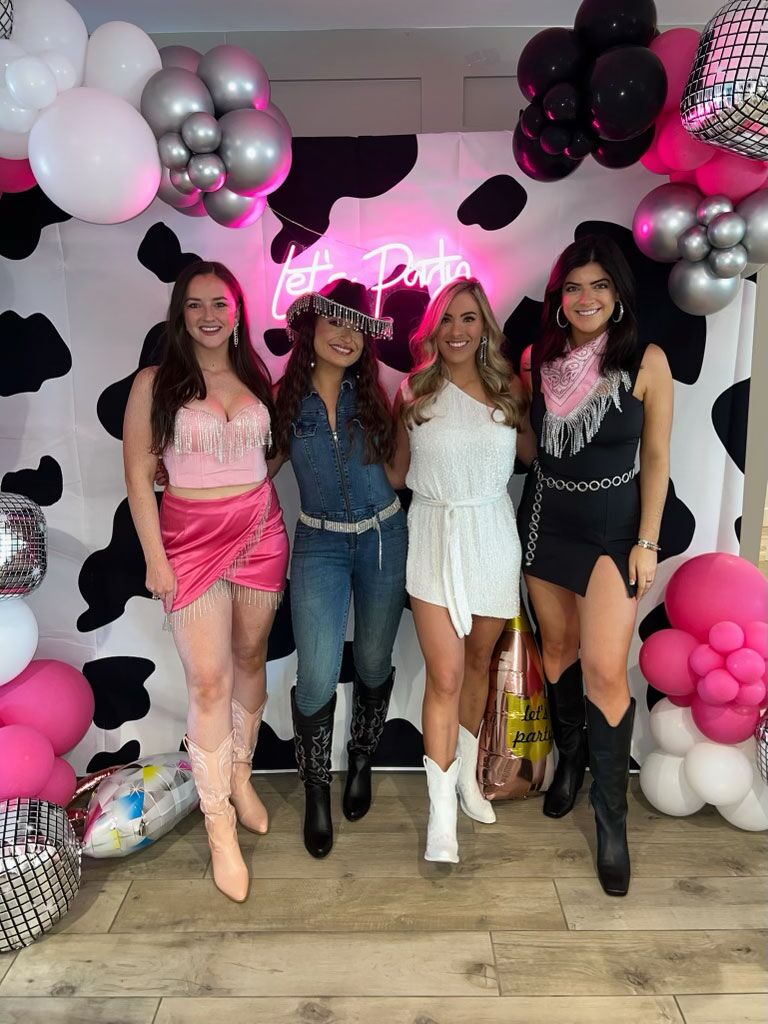 Whether you just need a few ideas to get started or you're looking for a highly collaborative experience, bach party planning companies can be as involved as you need them to be. In fact, some may even go so far as to decorate your Airbnb or create worksheets to track and assist with your expenses. "Wedding festivities are a very special experience in someone's life," Golub muses. "Why not spend a little extra money to ensure that the planning is stress-free and executed well?"
Plus, as a newlywed herself, Golub can speak firsthand to the benefit of outsourcing this work to an expert: "As a recent bride, I knew that this business was needed."