21 Bachelorette Party Themes and Ideas for Every Type of Bride
From a 'Friends'-inspired weekend to a '90s-themed bash.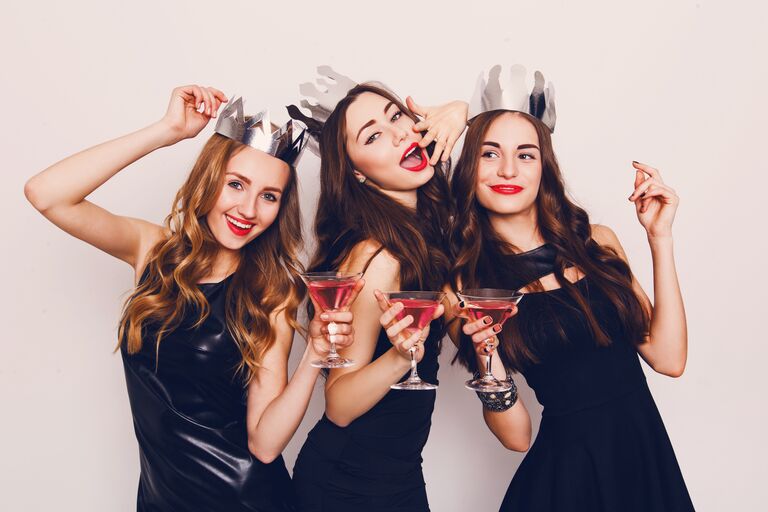 Shutterstock
We have included third party products to help you navigate and enjoy life's biggest moments. Purchases made through links on this page may earn us a commission.
If the time has arrived to narrow down bachelorette party themes, we have just the options for you. In line with 2020 wedding trends, a new crop of bachelorette party themes and ideas have emerged so that you can make your pre-wedding related events extra personal—especially for this reunion with your besties. While a "last sail before the veil" is a fun way to celebrate, delight the entire crew with these freshly-baked ideas, ranging from a Friends-inspired getaway to a '90s throwback weekend. That way, all the bride needs to be concerned about is what to wear to the bachelorette (outside of her wedding planning to-do list that is). Here are the bachelorette party themes we're obsessing over.
A Wellness-Themed Bachelorette Party
It's true: bachelorette party themes have evolved in 2020, especially for those who want to be more mindful and healthier about the overall experience. Since the bach party is one of those wedding events where we encourage couples to pursue their favorite interests and hobbies, those who prefer yoga, relaxation, massages and overall balance should consider a wellness-themed bachelorette party, complete with green juice cocktails and farm-to-table meals. 
Also in this category are spa-themed bachelorette parties, which can include everything from massages to group facials to a manicure party. Maybe the day begins with a high-intensity workout or a hot yoga class, and ends with a sense of being centered and well before the wedding. 
A Sustainable Bachelorette Party
The Knot's 2020 wedding trends list sustainability as a priority for many couples ahead. There are ways to accomplish this with the bachelorette, whether it includes sourcing a property that focuses on this initiative or choosing a spot in nature for the stay. A fun way to set the overall tone ahead is to send out invitations that are eco-friendly. Choose activities and meals that are aligned with the mission statement of sustainability.
A Holiday-Themed Bachelorette Party
Cue the gingham prints and spiked hot cocoa. If the bride is a big fan of Christmas, bring her wishlist to Santa to life with a holiday-themed bachelorette party. Enjoy a formal "family dinner" complete with festive settings and a holiday-worthy centerpiece. Or have the crew dress in their most comfortable pajama sets and marathon Hallmark Channel's Christmas lineup--with a side of kettle corn and mulled wine of course.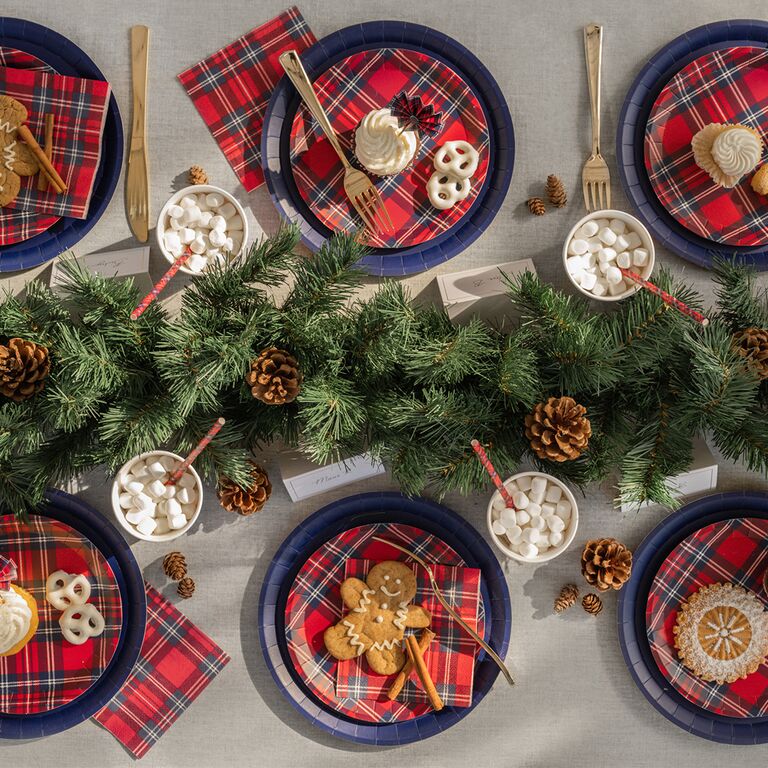 A '90s-Themed Bachelorette Party
Fashion shouldn't be too much of an issue when planning a bachelorette party that harkens back to those bygone days of nostalgia and Skip-Its. Bring back your childhood and teenage memories by polling the bride and the group for their favorite '90s trends. It can include anything from your favorite TV shows and movies to board games and books. Then, bring the winners to life with swag that screams, "'90s Dream Team" as you make your way through your chosen destination.
A Beach-Themed Bachelorette Party
Not to be confused with a mermaid-themed event, but a beach-themed bachelorette party is a classic way to bond before the nuptials. Take your girls seaside with a mellow (or action-packed) beach-themed bachelorette. After all, those rose cans are extra delicious in a cooler with a side of funnel cake. If you want to take the added step, dress your entire crew in matching swimsuits or cover-ups with the bride shining in white or her color of choice.  
A Club Bachelorette Party
Whether it's a pool party at a day club, a drag show, bottle service at a swanky nightclub or something else entirely, find a club with the perfect vibe for the bride. Reserve a table for your group and dress up in themed attire or simply, your most dance-worthy outfit. 
A Nature-Themed Bachelorette Party
Is the bride a big fan of the great outdoors? Consider a nature-themed bachelorette party that includes a chosen destination where guests can glamp in tents or a cabin or stay in a luxe treehouse. Activities like hiking, kayaking, swimming, fishing and more are a unique way to spend a bachelorette party. Just make sure all guests know what clothes and necessities to pack.
A Friends-Themed Bachelorette Party
Arrange your very own Central Perk inside your bach pad with a Friends-themed bachelorette. We highly recommend Etsy for sourcing decor (there are so many inventive and cute alternatives to show), along with the new Friends collaboration with Pottery Barn. Ship the mugs your way and enjoy a fresh cup of coffee every morning. Or—better yet, send the cups home with guests as favors, after your Instagram shoot. 
A Real Housewives-Themed Bachelorette
One thing's certain: a Real Housewives-themed bachelorette will be far from an actual "Scary Island" experience. If you and your girls love curling up to Bravo shows (even beyond the scope of the Housewives franchise), the options are endless depending on city proximity. If you're in L.A., a must is setting reservations at Pump, Sur or TomTom for longtime followers of Vanderpump Rules. A New York City stop, meanwhile, isn't complete without heading to AOA Bar and Grill, where RHONY's Ramona Singer is now a partner. Chase it all with a SkinnyGirl margarita and marathon of the most outstanding episodes, ranked from most dramatic to semi-dramatic.
An Office-Themed Bachelorette Party
While it's likely you're not traveling to Scranton, Pennsylvania for your bachelorette party, you can certainly transform your bach pad into Dunder Mifflin and throw an Office-themed event that will have even the likes of Michael Scott giving an impassioned speech about how "an office is a place where dreams come true." (If you're seeking direct inspiration, check out this Office-themed bridal shower complete with a framed photo of Meredith by the booze station.)
A Bridesmaids-Themed Bachelorette Party
There's a touch of irony in this bachelorette party theme. For fans of the flick, leave the drama aside and lean into the hilariousness of 2011 wedding-related comedy Bridesmaids. Etsy has an array of options starting with invitation ideas (like this illustration of Kristen Wiig's character delivering her all-encompassing "I'm ready to paaaartyy" phrase.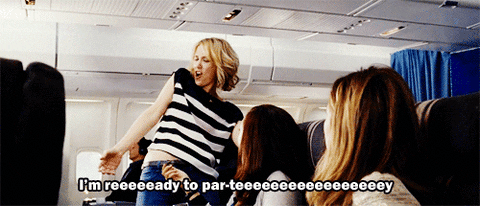 A Rom-Com-Inspired Bachelorette Party
Paging Nancy Meyers. Whether your favorite romantic comedy is You've Got Mail or the recent Anne Hathaway-helmed hit, The Intern, romantic comedies provide a plethora of content opportunities for the bachelorette weekend. Movies to pull ideas from include Will Smith's Hitch or Jennifer Lopez's runaway hit The Wedding Planner. Other funny options for sayings and hotspots (especially in Manhattan) include Hathaway and Kate Hudson's Bride Wars all the way to How to Lose a Guy in 10 Days. Imagine the decor possibilities! 
A Disney Princess-Themed Bachelorette
Dinglehoppers aplenty, the next best thing to actually being at Disney World or Disneyland for a bachelorette getaway is having your girls channel their inner Disney princesses all weekend long. Why not, if you've got 20? Disney has long built out an empire of partnerships, meaning everything from face masks to wine glasses and shot glasses are fair game for this bachelorette party theme. So throw on a princess-themed sheet mask, pour yourself some wine in a Cinderella glass, and turn on your favorite Disney classics. 
A Swiftie-Themed Bachelorette Party
You may or may not make it to Cornelia Street, where she once fell in love, but let "Sparks Fly" with a Taylor Swift-themed bachelorette party. Pay homage to all of her top hits and albums by gathering your girls in bachelorette party attire that nods to her top songs. Blast 1989 on repeat as you make drinks before you head out for the night, and in short, gather those swan, unicorn and Olivia Benson pool floats so that you can throw a party worthy of Taylor Swift. (How meta!)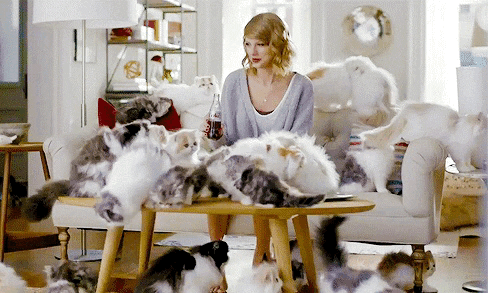 A High Tea Bachelorette Party
Grab your fascinators. If your friend wants an elegant affair, consider a high tea party, complete with lace doilies, finger sandwiches, petit fours, scones, clotted cream and a variety of tea. You can easily host a tea in someone's home, or if you want to splurge, make reservations at a fancy local tearoom. Some high-end hotel properties offer etiquette classes to accompany group high tea sessipotteryons too, so if that's an additional planning item in line with this bachelorette party theme, reserve ahead.
A Floral-Themed Bachelorette Party
If your girl is a flower hoarder like this editor, then there's nothing as fragrant as a floral-themed bachelorette party for the bride. Whether you opt for wisteria hysteria to greet the group inside your bach pad, or you fill the room with seasonal selects, make the weekend all about flowers even down to your hair and makeup for the night out. 
A Foodie-Themed Bachelorette Party
Talk to the bride about her favorite cuisine, and then attend a cooking class based on her preference—Japanese, Mexican and Italian are always big hits. Another splurge is hiring a private chef to come cook for the bachelorette and throwing a luxe dinner party at someone's home. Wine (sake, beer, cocktails) pairings are a must and let the conversation flow. 
A Murder Mystery-Themed Bachelorette
If the bride digests a new true crime podcast daily, perhaps a murder mystery-themed bachelorette party is just the party idea for the crew. Experiential group games are on the upswing (think, Escape the Room and more), so why not have a bachelorette party theme that keeps everyone guessing throughout the night.
A Wine Tasting Bachelorette Party
Go to a local winery or restaurant and have a wine tasting—even better if you can pair each round with delicious cheese, fruit and charcuterie boards. You can also hire a sommelier to come to someone's home and do a private tasting so nobody has to worry about driving home. 
An Astrology-Themed Bachelorette Party
If the bride knows her Sun and Moon signs, plus her partner's rising sign, we can predict with near accuracy that the best option is an astrology-themed party. Hire an astrologer to do everyone's chart. This idea could be a big hit, and not just with the bride. Who doesn't want to know what the future holds? 
A Country-Themed Bachelorette Party
If she's a country girl at heart, take the bride to a good old-fashioned country Western bar (or a country town like Nashville) for line dancing, mechanical bull rides and pitchers of beer. Don't forget to wear your cowboy boots and hats.