Planning a Bachelorette Party? Here's a Comprehensive Checklist
You'll want to bookmark this planning checklist.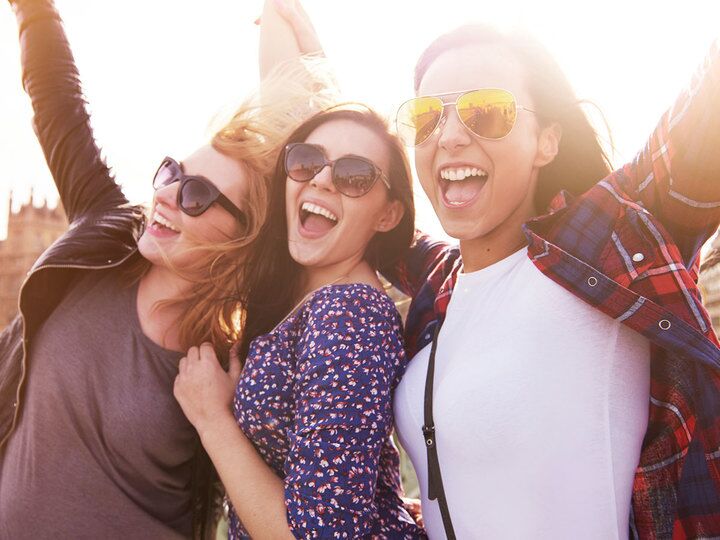 iStock
Typically, it's your best friend or a family member who decides how to plan a bachelorette party. This person may be the most organized out of your wedding crew (like, really trustworthy with an Excel spreadsheet), but they still might face general questions about planning a bachelorette party. It's a legitimate concern for many first-time or repeat wedding party members who want to reference a step-by-step guide as they map out the bride's dream weekend with her besties. And that, we have.
Here's a comprehensive bachelorette party checklist compiled by The Knot editors to make your life easier. So the question will no longer be about how to plan a bachelorette party, but how to maximize this once-in-a-lifetime bash.
Have the Initial Conversations
You'll want to talk to the bride up front about the type of party she wants--destinations and timeline included. Also, this is an ideal period to bring up scenarios she most wants to avoid. A more bashful bride may want to spare herself of the embarrassment of being greeted by a scantily-clad police officer, or the more demure to-be-wed would prefer not to be caught drinking from any kind of phallic-shaped straw. While there is a "prototype" of what bachelorette parties have become, the bash is ultimately for the bride and her besties, so consider her concerns up front.
Finally, work through the guest list with the bride and establish who will be part of this very special event during her engagement. Some brides might want their parents to be invited (really!), while others will avoid inviting family period. Carefully cull through the list together and make sure you get all emails and names (especially those close friends who aren't part of the bridal party).
What to Do:
Talk to the Bride
Establish a Destination
Create a Guest List
Block Off the Calendar
Talk Through Budgets With Bridesmaids Too
Spread the Word
Next on your bachelorette party checklist is generating some buzz. Send an email with a custom graphic, even, to make the event super personalized, with all relevant date and location information. Etsy has plenty of options as does Paperless Post.
What to Do:
Send a Save-the-Date Email
Be Open About Budget Range, Time Commitments
Request RSVPs
Coordinate Overarching Logistics
This is where the planning details get real. Once you have a tentative headcount, you and the crew will be tasked with booking all of the hotspots, making calls to vendors, coordinating costs, and putting down cards where needed. Make sure that you're prepared to do so, because if not you-- someone in the crew might be interested in getting the points and coordinating finances instead.
What to Do:
Make hotel or home stay arrangements
Set reservations for the group (restaurants, lounges, pool parties, boutique fitness classes)
Secure transportation (party bus, limo, Uber/Lyft codes)
Make sure entire crew (especially the bride) has booked travel to and from destination
Recommended Time Frame:
At least 4 Months in Advance
Create Those Special Touches
If throwing an Instagram-worthy bash is on your to-do list, then now is the time to compile the essentials that will make your bash the envy of your social media followers. Your checklist for a bachelorette party should be real specific, so feel free to get detailed about exactly what you need in this case.
First, narrow down the theme and then pick up coordinating swag and decor that will delight the bride.
Finally, if you are working through outfits and T-shirts, make sure you have everyone's sizes well in advance and order early to avoid any snags where somebody might be left out due to inventory issues.
What to Do:
Buy bachelorette party accessories (and swag)
Pick up a veil or sash
Designate pool float and decor deliveries
Go in a group gift
Recommended Time Frame:
2-3 Months in Advance
Set Confirmations
As the bachelorette party time approaches, you'll want to ensure that you have all details locked in and confirmed. Much of this period is checking over the foundational work that you've already paved out. (Seriously, pat yourself on the back!)
What to Do:
Confirm final itinerary with crew (include addresses and important spots)
Confirm transportation
Confirm entertainment
Confirm a list of games
Confirm the bride's schedule
Coordinate logistics
Create a shopping list for food
Create a booze list
Recommended Time Frame:
1 Month in Advance to 2 Weeks
Mind, Body and Soul: Prepare
While you've conquered the task of how to plan a bachelorette party, now is the time to ask yourself how to execute one seamlessly. Spoiler alert: Now's the time to mentally and physically prepare yourself for the festivities ahead.
If you're planning a blowout getaway to Vegas, make sure to get plenty of sleep. If you're planning strenuous hikes in Arizona for a wellness-inspired girls trip, make sure to physically prepare your body for the activities ahead. Hit the elliptical, go for a run and cross-train too at the gym if you must.
What to Do:
Check with banks if you're going out of country and pull local currency for when you arrive
Get plenty of rest
Hydrate
Mentally prep yourself for the parties and festivities ahead
Pack
Recommended Time Frame:
1 Month in Advance