How to Work With Travel Agents to Plan Your Honeymoon
They know the best places, deals and insider tips.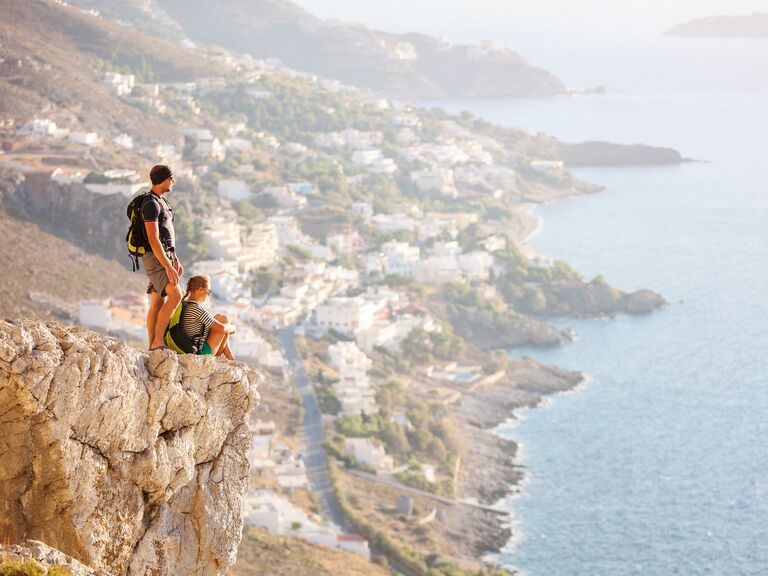 Christina Bernales Photography
Researching trips online is easy and fun, but when it comes to booking your all-important honeymoon, there are tons of advantages to working with a travel agent. Agents can offer you the benefit of their globetrotting experiences, insider access to discounts not widely advertised, package deals and a range of itinerary options, one-stop shopping for air, car, and hotel reservations, and last but not least, peace of mind. Also, they're your saviors and advocates when travel plans go awry. Here are nine tips to help you find the agent of your dreams.
1. Do your homework.
Before searching for an agent, decide what type of honeymoon you're interested in and approximately what you want to spend. The more specific your destination and activity wish list, the less time you'll waste on ideas that are beyond your budget.
2. Seek out your agent.
Good agents are patient, ask lots of questions, maintain rigorous quality standards, are forthright about a destination's drawbacks, have a diversified list of clients and a genuine interest in their feedback. Good agents will entertain your wishes with an open mind and present a range of options. Choose someone who feels like a friend or who you connect with; their opinion will jive most closely with your likes and dislikes.
3. Shop around.
Don't know where to start? Look for an agency that's a member in good standing with reputable travel asssociations, like ASTA, CLIA, Travel Leaders and CCRA.
4. Don't freak out about consultation fees.
Some travel agencies, stung by potential clients who "window shop" for agents and itineraries then book the tickets themselves, charge a fee for their services and expertise. This fee varies according to the intricacies of the trip and may be waived when the trip is booked or included in the final quote. If you trust and like the agent, consider it a small price to pay for a perfectly planned honeymoon.
5. Expect experience.
What's one of the most important agent credentials? Firsthand experience with a property. An agent who's visited a specific hotel knows which room has the best view and can recommend what to order for dessert at the restaurant. Best of all, they may have an inside connection to the owner and be able to make special requests on your behalf. Also ask if they have any certifications or awards to bolster your trust.
6. Know your budget.
Be upfront and honest about your air/hotel budget and stick to it. Don't crack if the agent tries to steer you toward a more expensive trip or bigger resort (sometimes suggested because it's easier to book). Know yourself—what are your priorities? For example, if being in the center of a city's action is more important to you than a super-luxe room, tell the agent. Knowing what you can and can't live without will help them build a custom-fit itinerary within your budget.
7. Be flexible.
You'll have greater access to discount fares and other promotions if your time frame is flexible, even by just a few days on either end. Travel agents can compare deals from all airlines and car rental companies to find the lowest prices available.
8. Get organized with your point programs.
Tell your agent about all airline, hotel, car rental, travel award and travel club programs you participate in. Many travel companies have formed synergistic alliances and share points—frequent flyer points can be redeemed for hotel nights or rental cars, for example.
9. Voice any special needs or concerns.
Do you and your partner have any medical, diet or exercise needs? Are you or your spouse in need of certain accomodations? Tell your agent.
10. Ask lots of questions.
No question is silly, so don't be shy. Ask your agent about the nitty-gritty details of your trip, including airport connections, bus and taxi services, tipping, foreign currency conversion, potential language barriers and safety concerns such as government-issued travel advisories and warnings.
Find the hottest honeymoon destinations for 2017, here.
The best honeymoon weather by wedding month, here.