The Best Barbie and Ken Couples Costumes, Inspired by the Movie
From shimmering pink jumpsuits to *the* Mojo Dojo Casa House 'fit.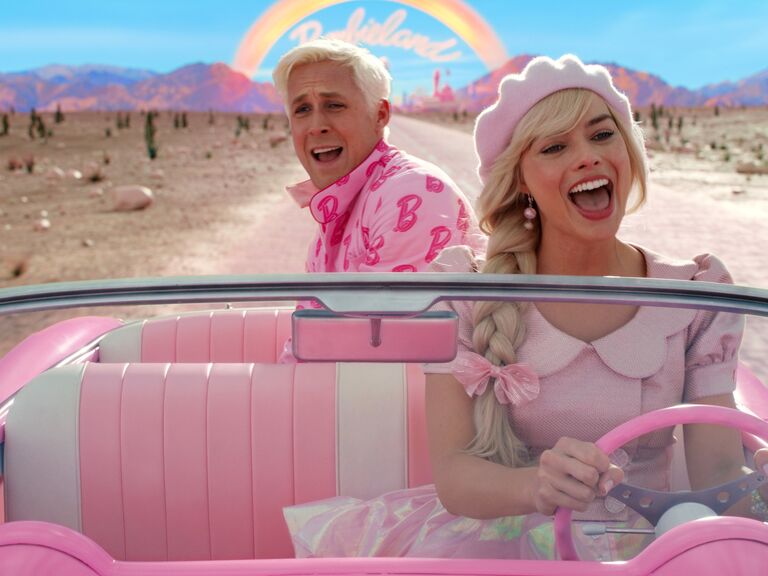 Courtesy of Warner Bros. Pictures
We have included third party products to help you navigate and enjoy life's biggest moments. Purchases made through links on this page may earn us a commission.
With the major success of Greta Gerwig's Barbie movie, it's inevitable that fans across the country will be sporting plenty of Barbie and Ken costumes this Halloween. The film has not only brought a fresh wave of enthusiasm for these iconic dolls, but has also reaffirmed their status as fashion icons. From movie premieres to the red carpet events, it's clear that Barbie's fashion influence is undeniable. This Halloween, you have the chance to recreate the glamor and charisma for yourself.
Whether you're planning to rock a beach Barbie and Ken look, embrace the spirit of weird Barbie or dance the night away as disco Barbie and Ken, our editors have picked out a few ensembles that'll take your Barbie Halloween costume and best Ken outfits to the next level. (Bonus: We've got these Barbie movie captions for your IG photos, too.) So, dive into the world of Barbiecore and shop these Barbie and Ken costumes to turn heads at your Halloween celebration. Don't miss this opportunity to step into the high-heeled shoes of these beloved dolls and make a memorable entrance wherever you go.
Barbie and Ken Costume Ideas in this Article:
Best Barbie and Ken Costume Ideas for Couples
If you're on the hunt for Barbie and Ken couple costumes, we've lined up some of the most iconic outfits inspired by costumes worn by Margot Robbie and Ryan Gosling in the Barbie movie.
Barbie and Ken Costumes for Dance Party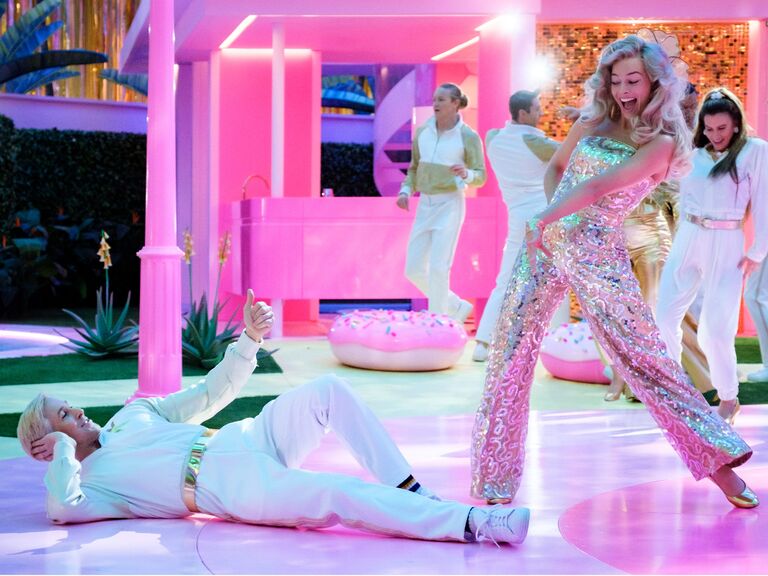 For a Barbie and Ken Halloween costume fit for the dance floor, look no further than the glamorous wardrobe featured in the Barbie movie's disco scene, set to Dua Lipa's iconic hit "Dance the Night."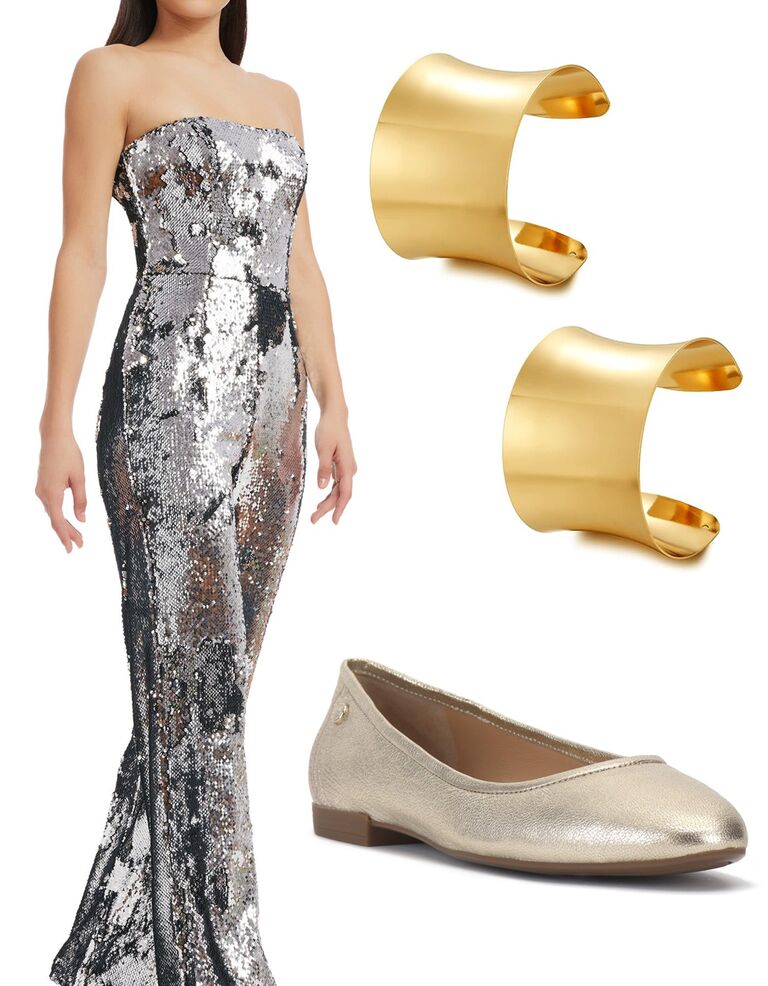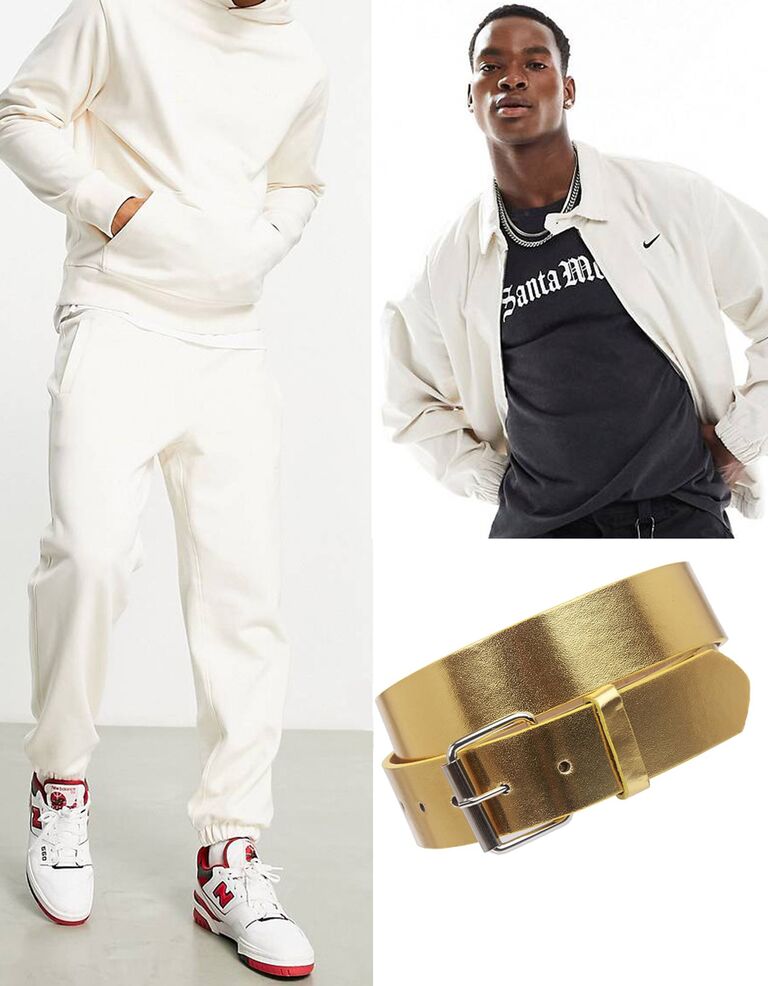 Rollerblading Barbie and Ken Costumes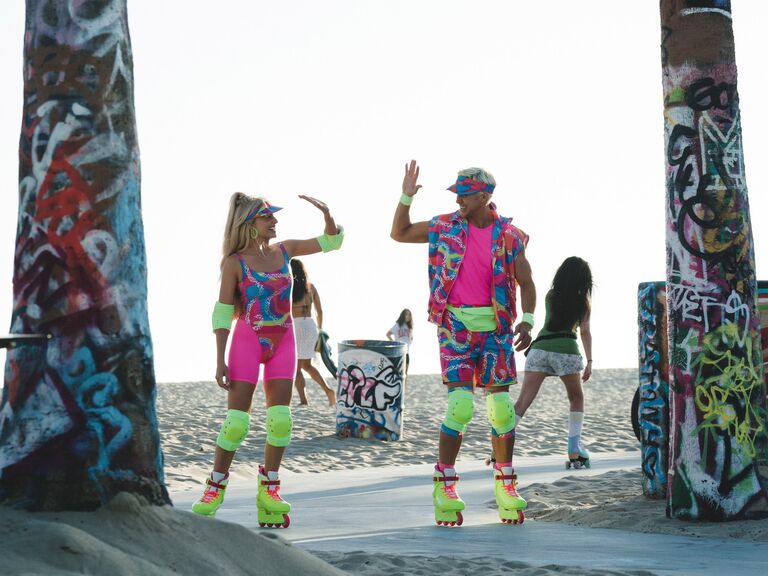 Whether or not you and your partner-in-crime can actually rollerblade is besides the point; everyone will recognize these fun and vibrant Halloween costumes inspired by Greta Gerwig's Barbie!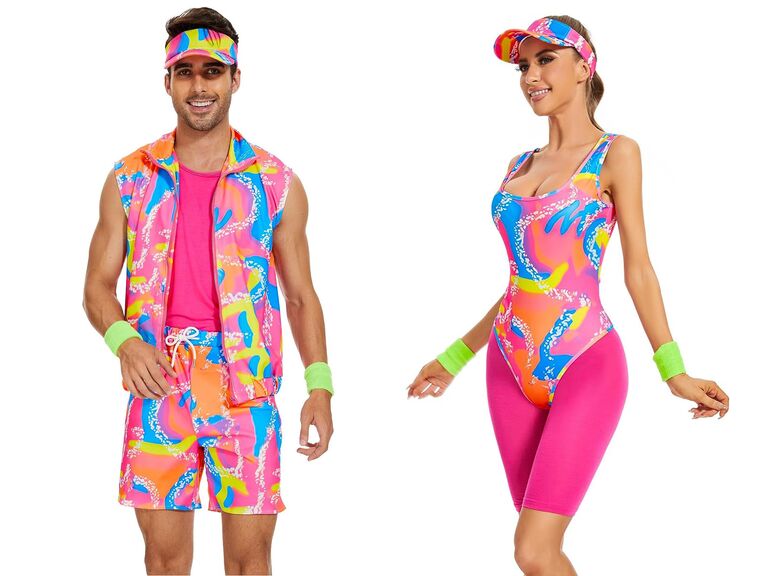 Nautical Barbie and Ken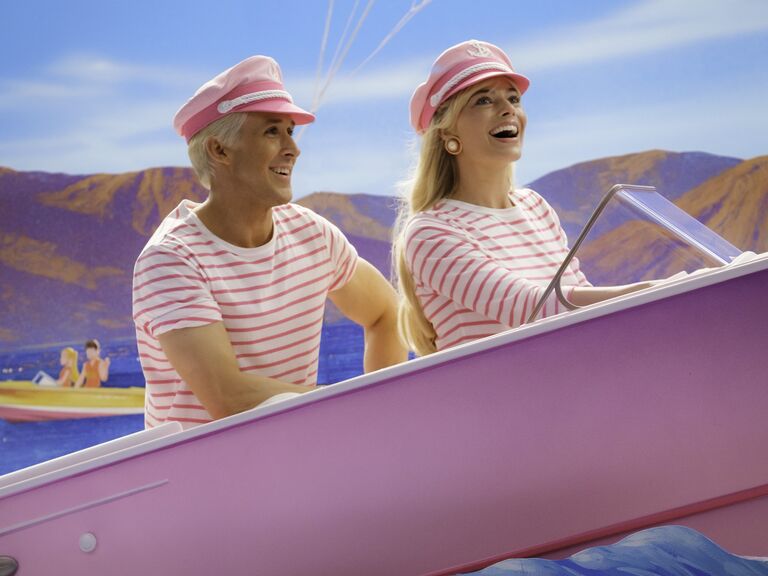 This nautical Barbie and Ken costume is super easy to assemble as long as you can get your hands on some striped shirts and pink captain's hats. If you're feeling really creative, you could even make a DIY boat out of cardboard!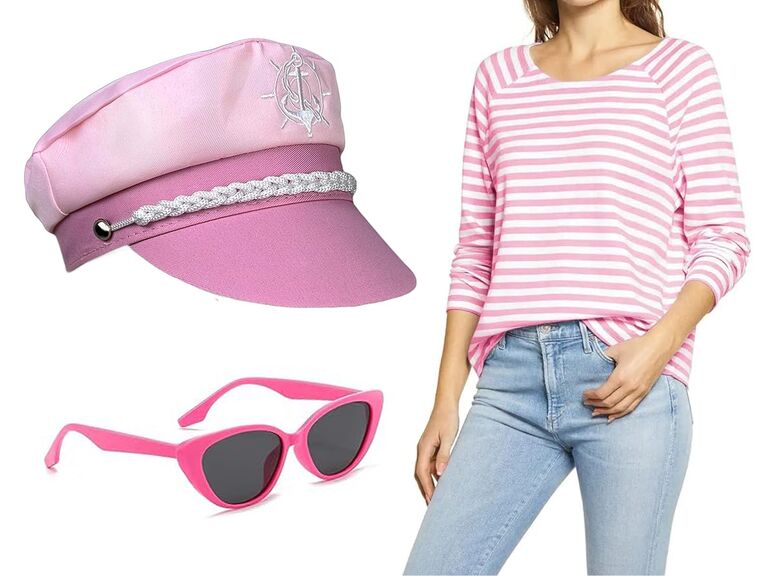 Western Barbie and Ken Outfits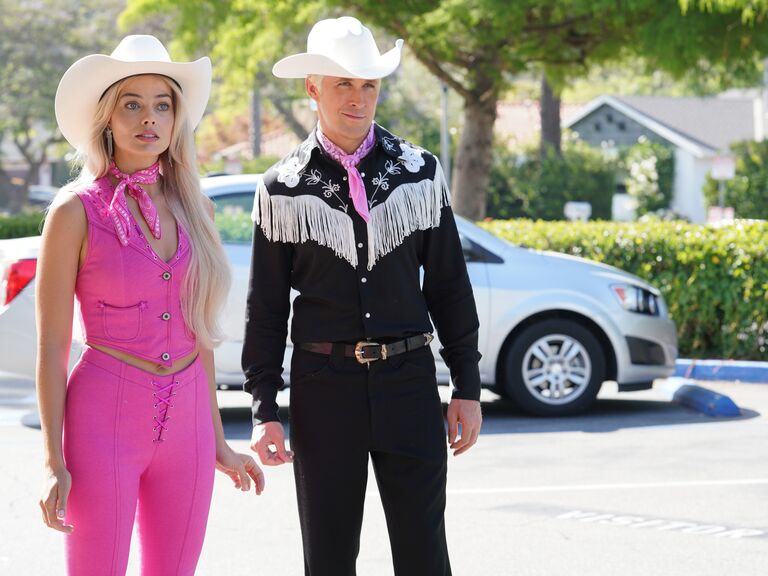 For cowboy-chic Ken and Barbie costumes, these Western outfits from Amazon should do the trick.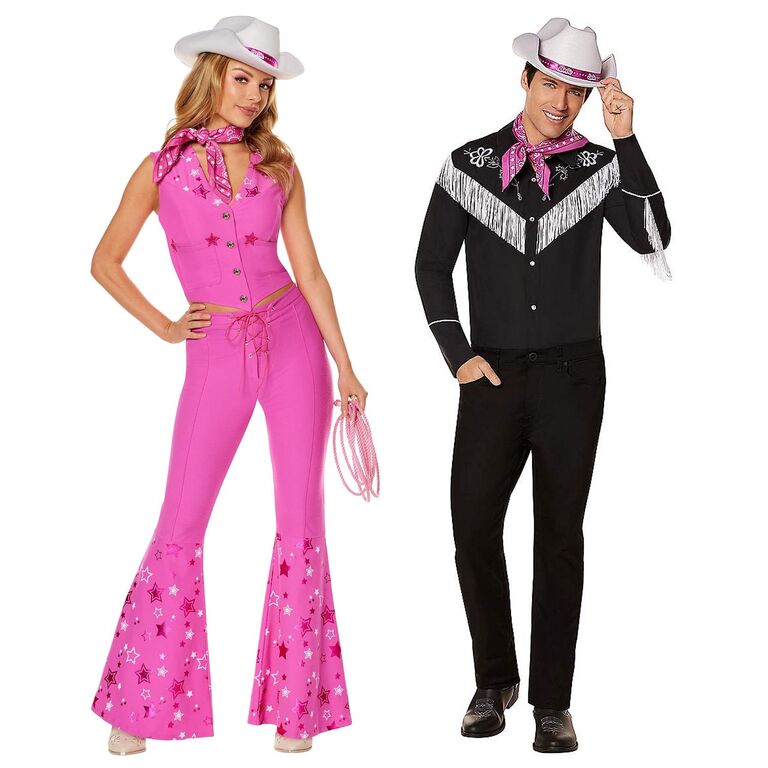 Beach Barbie and Ken Costumes
If you wish your job was just beach, this Barbie and Ken costume is perfect for you. As Beach Barbie and Ken, you'll make a splash at any Halloween event, spreading sunshine and beachy vibes wherever you go.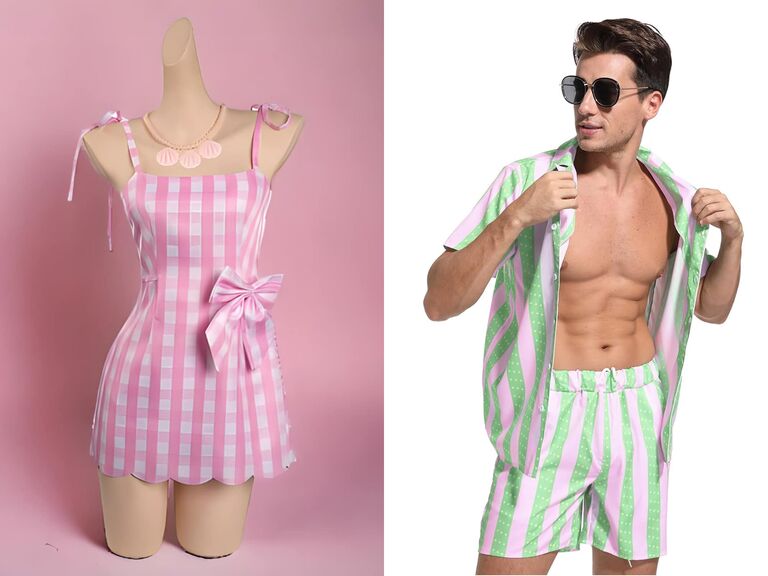 Barbie Costume Ideas
For stylish and glamorous Barbie outfit ideas, here are a few costumes that are fun and easy to put together.
Weird Barbie Costume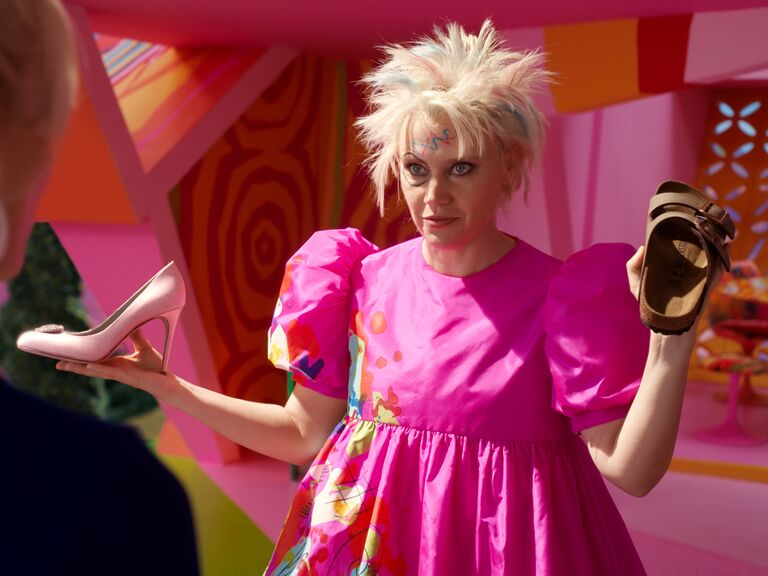 If Kate McKinnon's portrayal of Weird Barbie was one of your favorite Barbie movie highlights, have some fun recreating her wacky look this Halloween.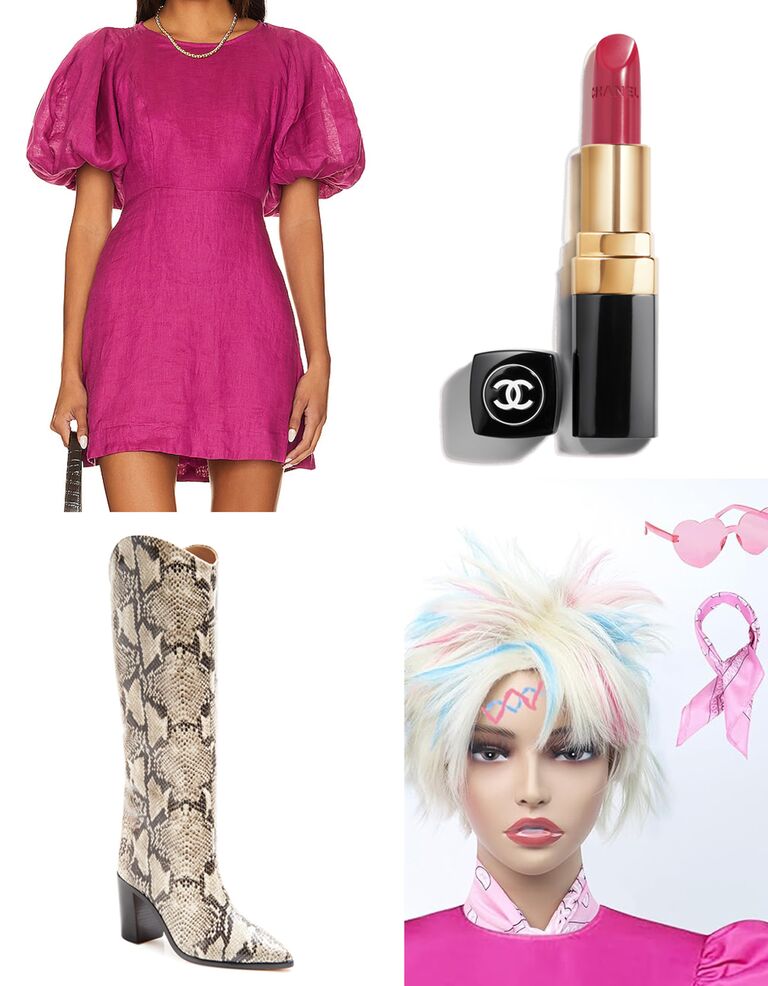 Pink Gingham Barbie Outfit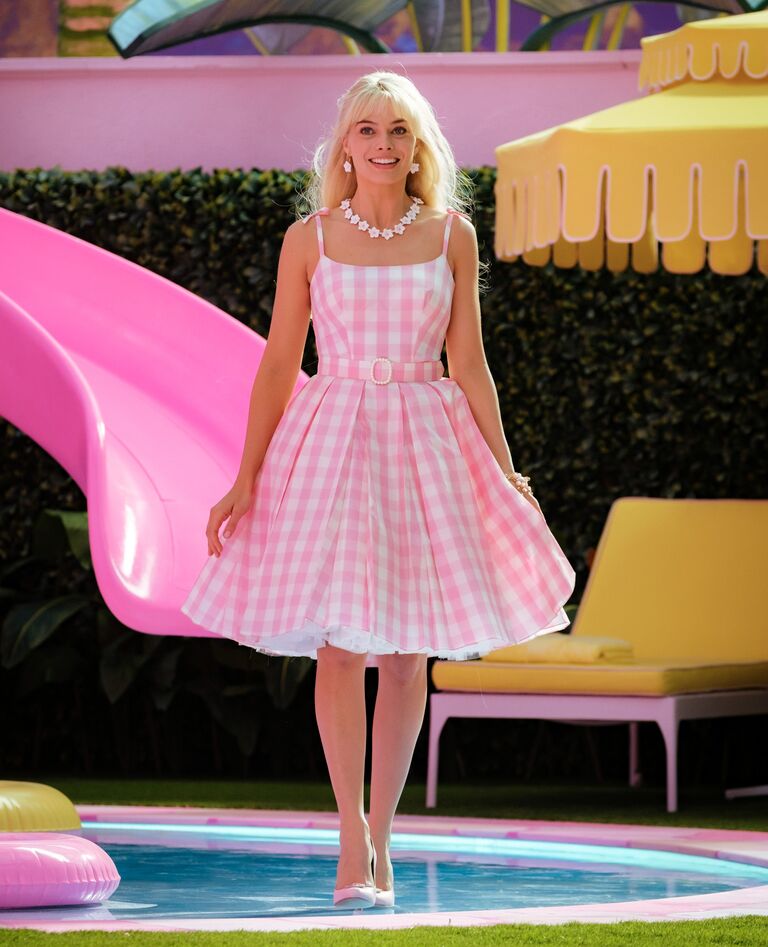 For a classic Stereotypical Barbie look, go for the iconic gingham dress from early on in the film. Don't forget to pair it with accessories and a pair of pumps…no flat feet allowed!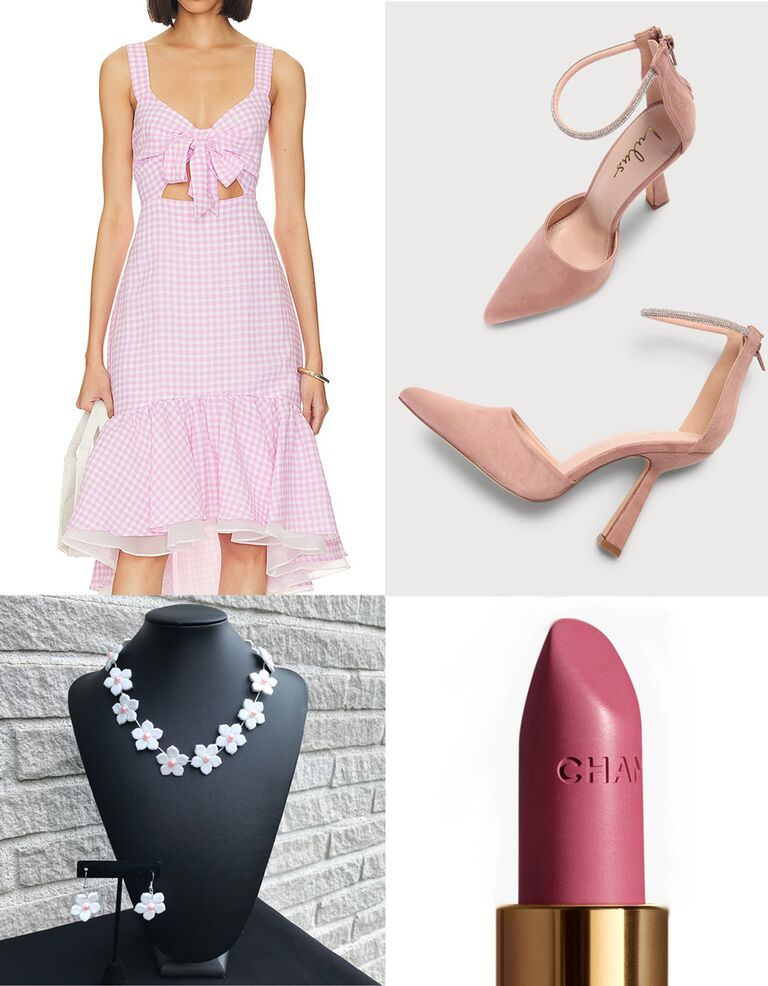 Barbie's Pink Jumpsuit Outfit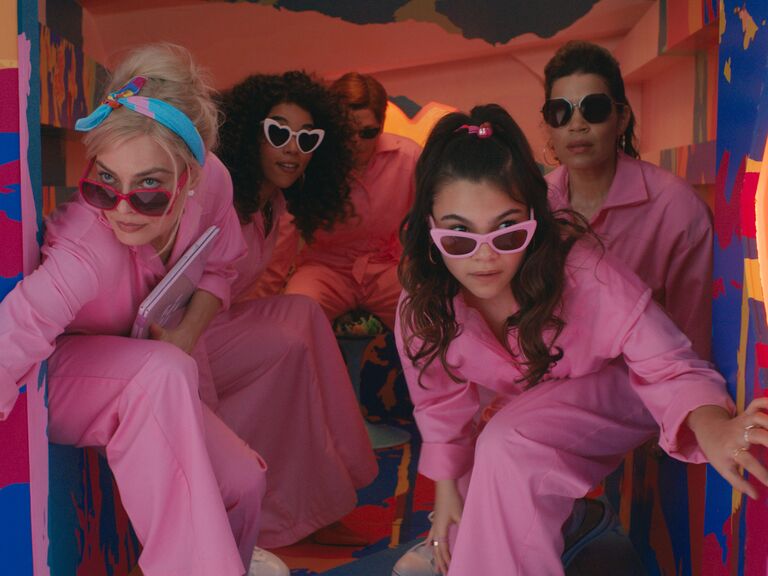 If you're looking for a group Halloween costume to pull off with your friends, just pick up a few pink jumpsuits and pink lipstick and you'll be good to go!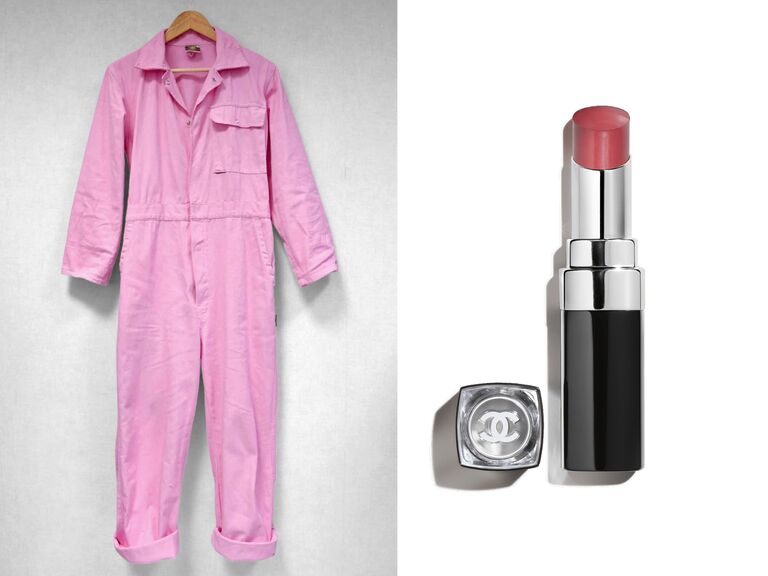 Ken Costume Ideas
Get gussied up with these hilarious Ken costumes inspired by Ryan Gosling's portrayal of Ken in Greta Gerwig's Barbie.
Mojo Dojo Casa House Ken Costume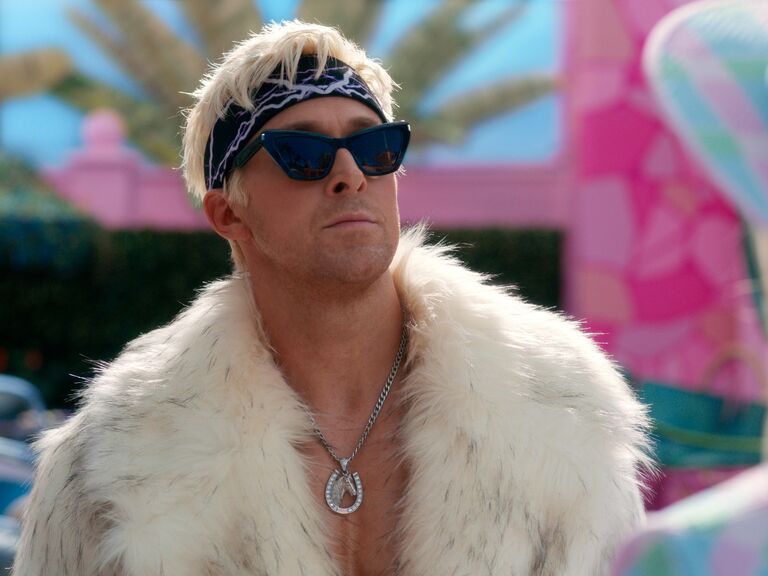 Ken's outfit from the Mojo Dojo Casa House scene might be one of the best looks in the entire film. Here are a few pieces you can pick up to recreate it.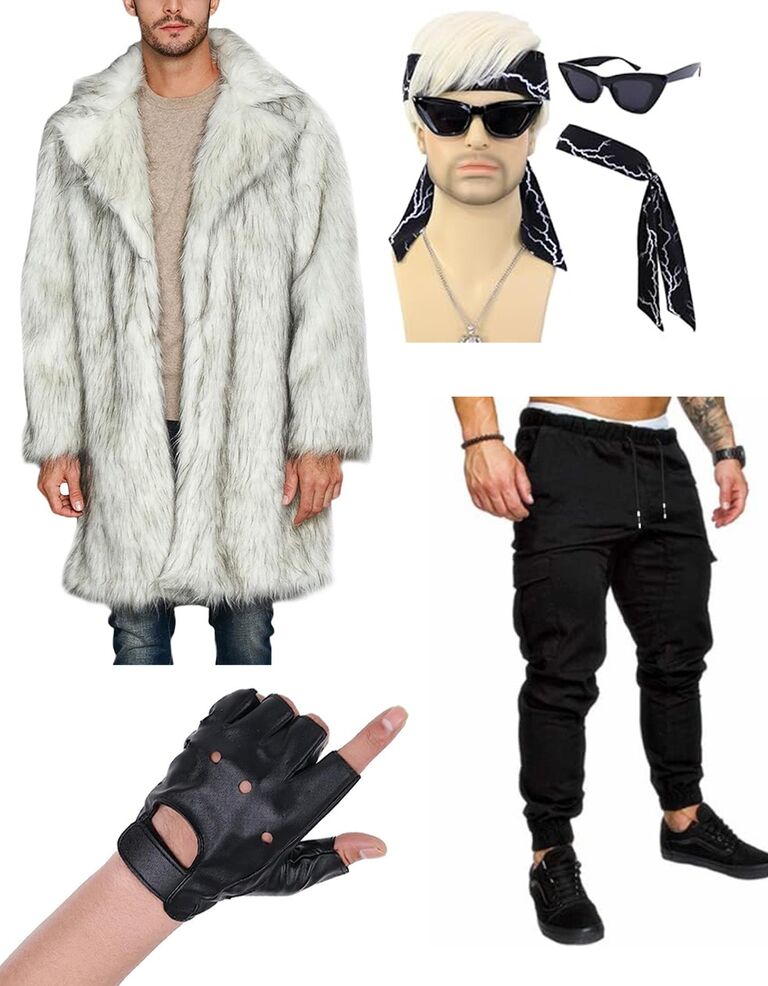 Denim Ken Costume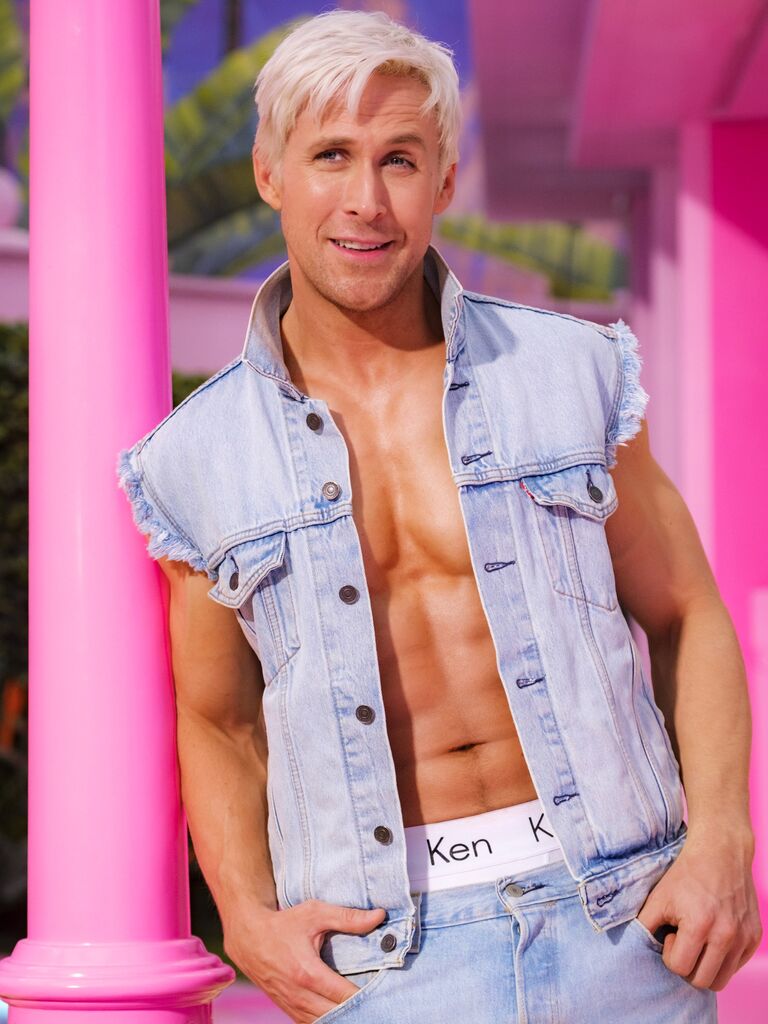 For a super easy Ken costume, pair your favorite jeans with this denim vest from Amazon. If you want to take it up a notch, try stitching "Ken" into a pair of boxers and wearing them just above your waistline.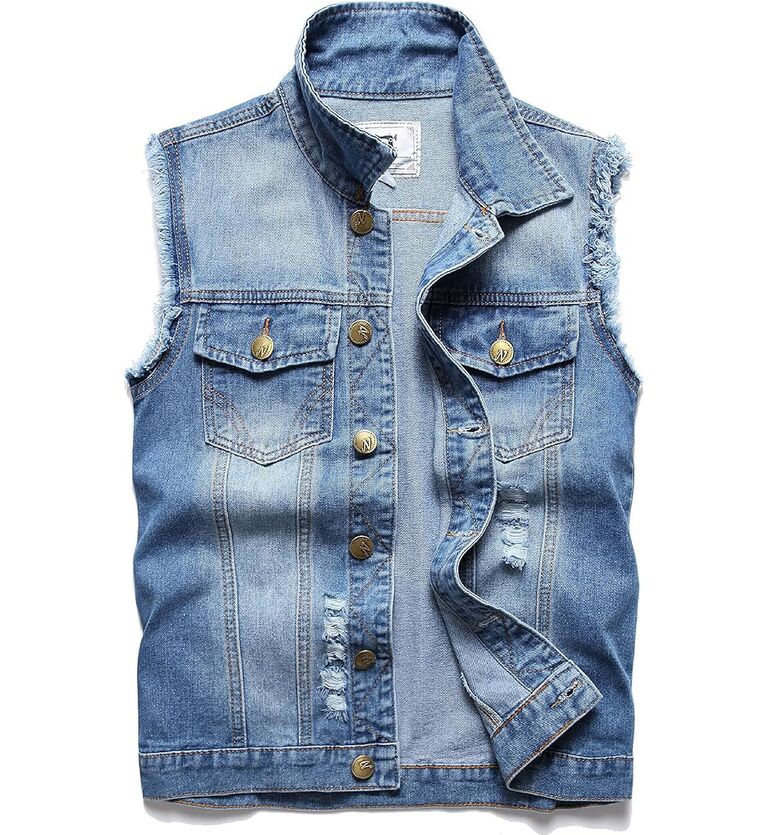 Ken's Lacrosse Outfit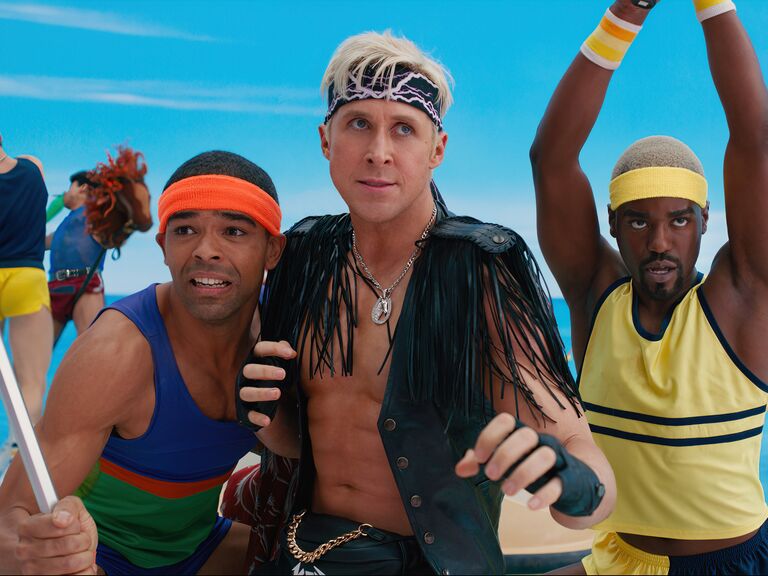 Ken's wacky rebel rocker lacrosse outfit won't be the easiest to DIY, but you could definitely get the look with this costume from Spirit Halloween.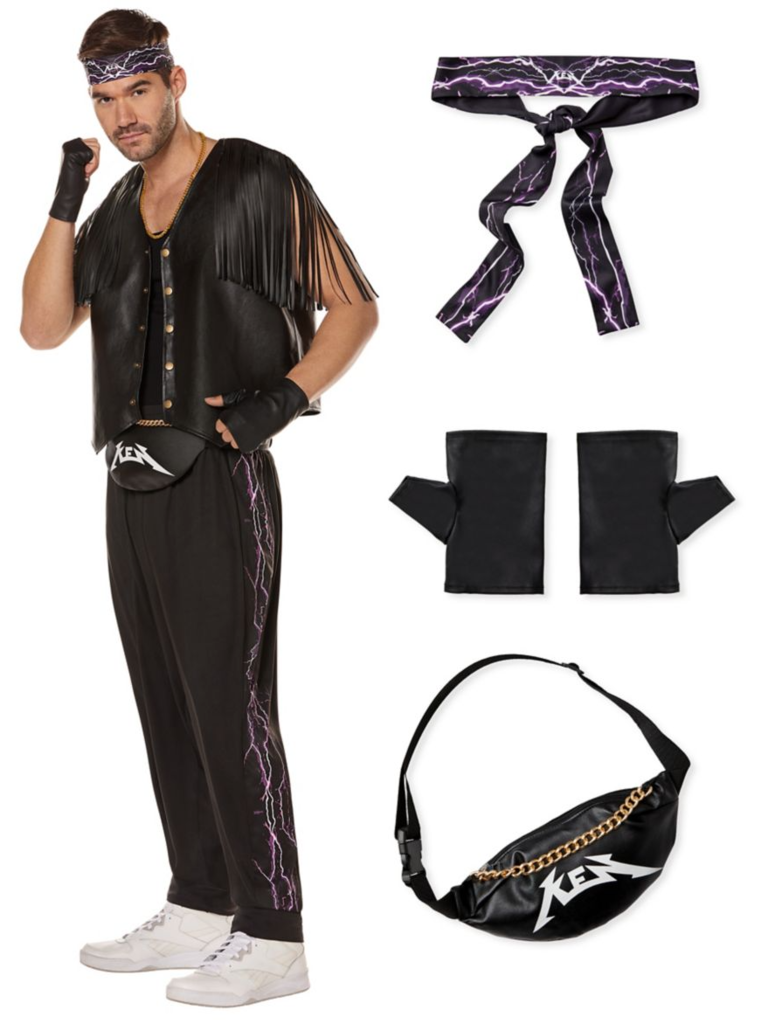 DIY Barbie and Ken Costume Tips
If you don't want to buy a pre-packaged Barbie or Ken costume, here are some tips on how to DIY your own Barbie Halloween outfit.
Focus on accessories
A few intentional accessories are certainly "ken-ough" to nail your Barbie and Ken Halloween costume. Get creative with DIY pieces like oversized earrings, necklaces or tiaras. You can make these from craft materials like foam, beads or cardboard.
Opt for bold colors
Barbie and Ken are often associated with bright pink and blue, so try to incorporate these colors into your costumes using pieces from your daily wardrobe.
Go wild with hair and makeup
Barbie's makeup is usually bold and glamorous. Use your brightest eyeshadows, pink lipstick and plenty of mascara. For her signature hairstyle, simply style your own hair in a high ponytail with a pink hair tie or ribbon.
Make your own props
If your chosen Ken look includes accessories like a surfboard or a disco ball, be sure to include them to make your Halloween costume more authentic. You can totally make them yourself with a little creativity and craft supplies!
Remember to let loose and get creative with your DIY Barbie and Ken costumes. Don't worry about making them identical to the costumes in the movie — it's fun to add your own personal touches and modify the looks to suit your preferences!