25 Bridal Shower Game Prizes Your Winners Will Want to Take Home
Prepare for some friendly competition.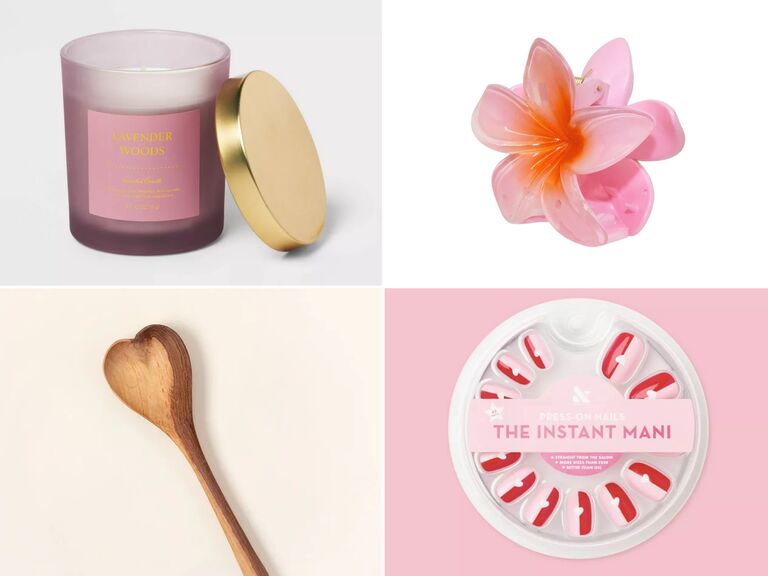 We have included third party products to help you navigate and enjoy life's biggest moments. Purchases made through links on this page may earn us a commission.
The bridal shower is an extra-special opportunity for friends and loved ones from both sides to meet. Bridal shower games and icebreakers are some of the best ways to get people talking during the party, and it doesn't hurt to have some creative bridal shower game prizes on hand to entice your guests to participate. You can choose a few splurge-worthy items, like beauty kits or kitchen gadgets, for the first place winners, or stick to smaller bridal shower prizes to hand out to each player. Either way, these 25 bridal shower prize ideas are sure to have everyone competing for a win.
In this article:
Unique Bridal Shower Prizes
These aren't your everyday bridal shower game prizes. From fun home decor to wine night essentials, these big-ticket items will have everyone gathering 'round to play and snag the ultimate prize.
1. Host Wine Freeze Cups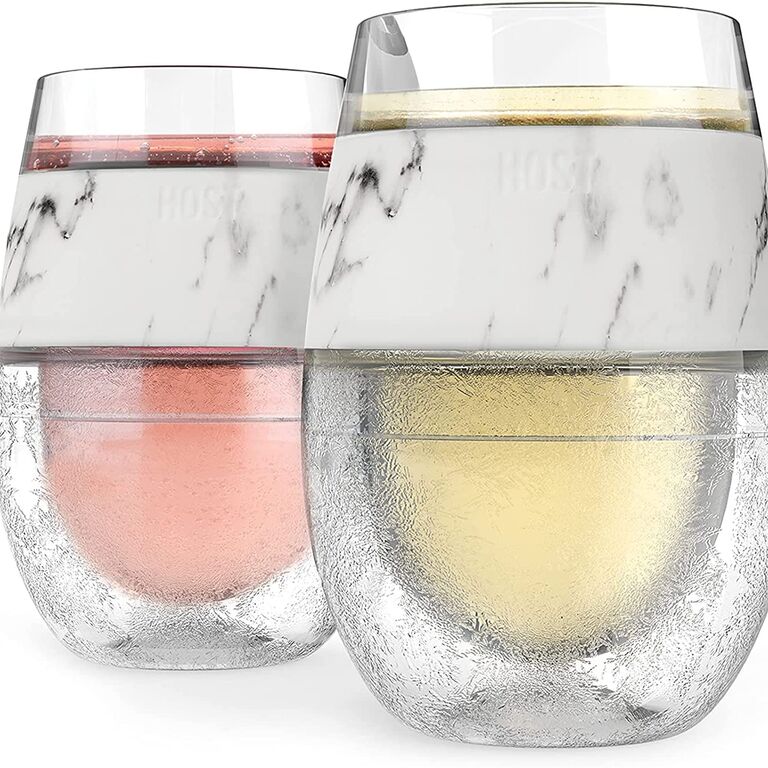 Give the prize winner an excuse for "just one more glass" with these insulated wine cups that keep your vino at the perfect temperature. The sleek stemless glasses feature grippy marbleized bands to make them easier to hold.
2. Ban.do Stacked Citrus Vase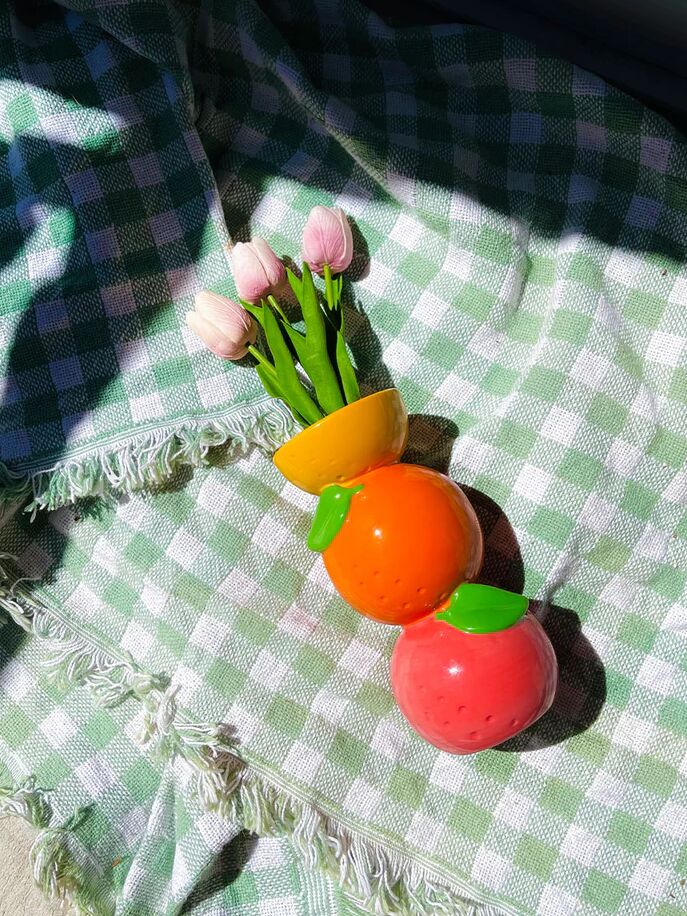 We didn't know we needed this fruit vase until now. The adorable design will add a pop of color to the recipient's home, whether they use the vase to store pens on their desk or showcase a fresh flower bouquet.
3. Clinique Find Your Happy Fragrance Set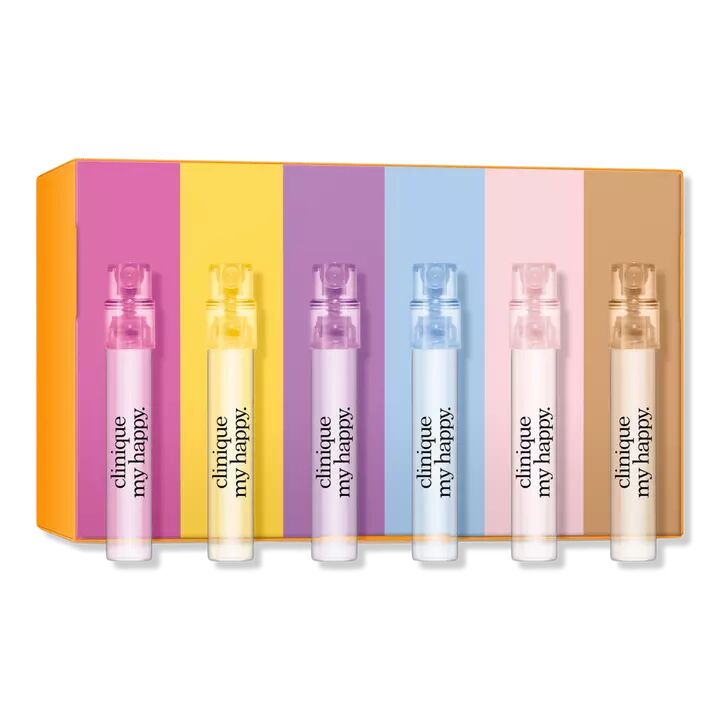 Who doesn't love trying out new beauty products? This fragrance discovery kit includes six different miniature Clinique perfumes that can be worn separately or together. If your guest finds their new signature scent, they'll have you to thank.
4. Palmpress Collapsible Coffee Press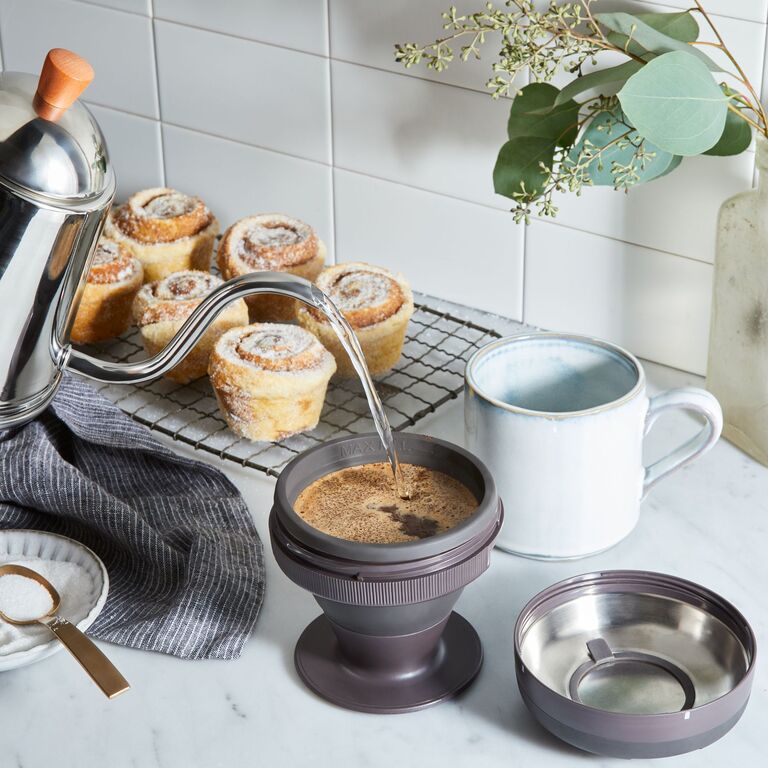 Create an even bigger buzz at your event by offering this unique bridal shower prize to one lucky guest. They can use the collapsible device to make coffee whenever, wherever, and the gift set even includes fresh grounds.
5. Wicked Good Cupcakes Chocolate & Vanilla Cupcake 2-Pack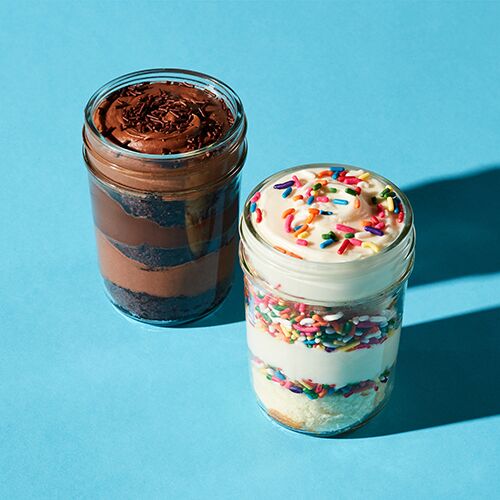 Few things are sweeter than an assortment of delicious treats, including these cupcakes in jars. The set includes decadent chocolate ganache and classic vanilla flavors to please all palates.
6. Rosepops The Tie Dye One Up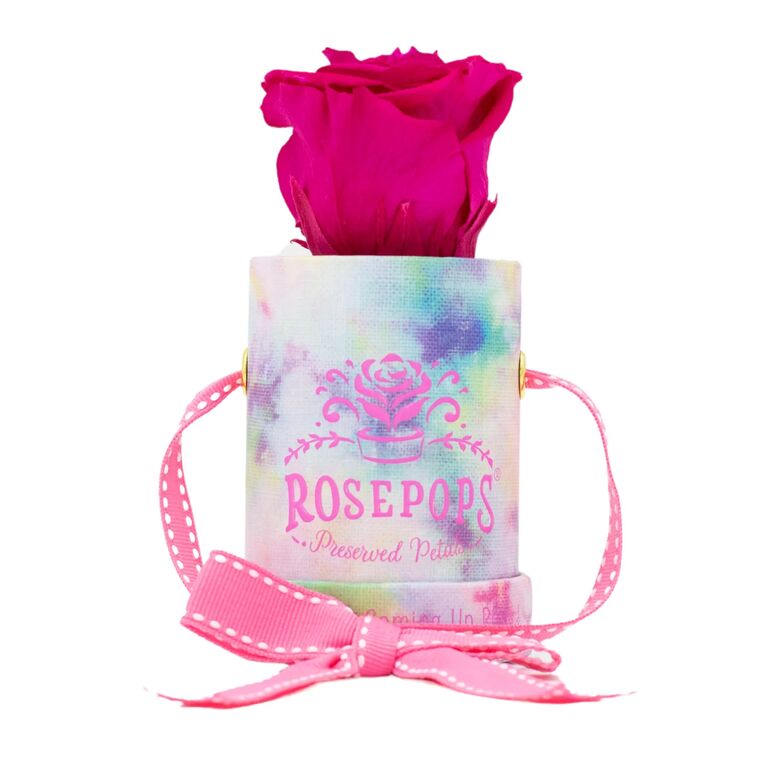 Fresh flowers are beautiful, but with this preserved rose, the recipient won't have to worry about it wilting or dying. The single bloom (yes, it's an actual flower) is displayed in a decorative box and doesn't require any water or maintenance.
7. Vinebox La Vie en Rosé Set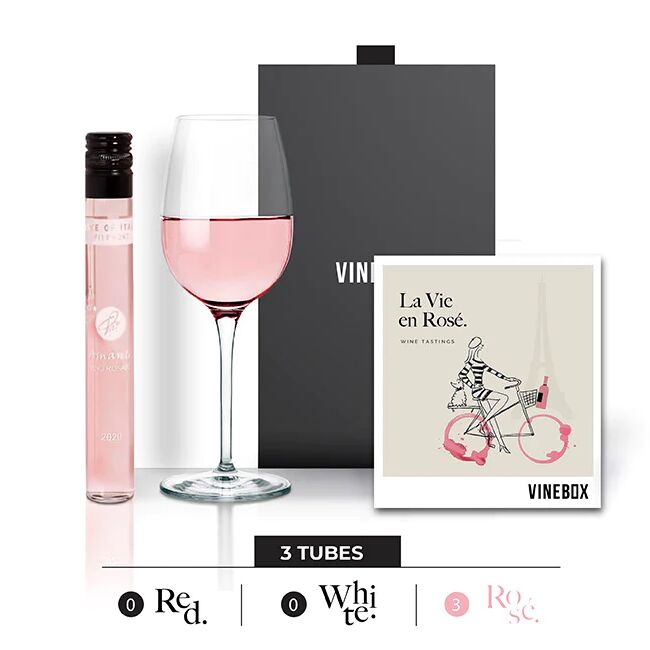 The wine lovers in the group will surely go for this trio of single-serve rosé wines. They're packaged in elegant glass tubes that equal one glass of wine each, all stored in a chic black box. Alternatively, this is another great bridal shower game prize you can divide up between multiple winners—each gal gets to choose their pick.
8. We're Not Really Strangers Card Game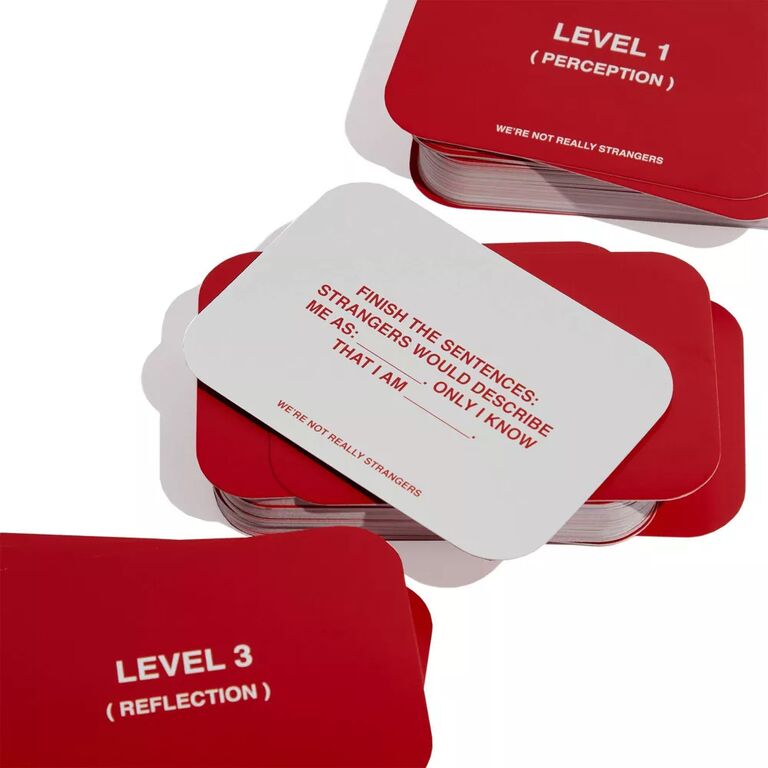 Perfect for the guest who loves hosting game nights of their own, this deck of cards is filled with questions and prompts that spark conversation. It's a bridal shower prize that they'll love using again and again in their own home.
Cute Bridal Shower Prizes
When it comes to bridal shower prize ideas, part of the fun is shopping for cute things that you'd want to receive if you were a guest in attendance. Here are some of our fave picks, including adorable hair accessories and practical (but cute) tote bags.
9. Uncommon Goods Hand-Carved Heart Serving Spoon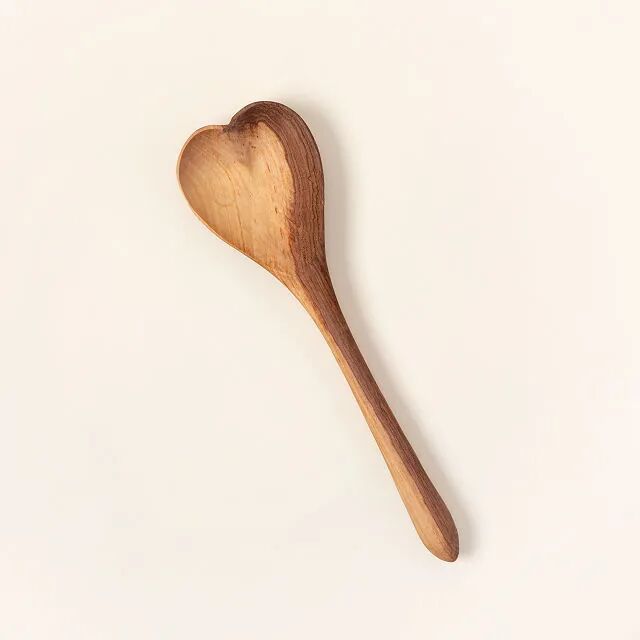 Whether they're cooking pasta or baking cookies, there's no denying that this heart-shaped spoon adds plenty of charm to basic kitchen duties (not to mention how sweet it looks on display in a utensil crock).
10. Crown Affair The Silk Scrunchie No. 001 Set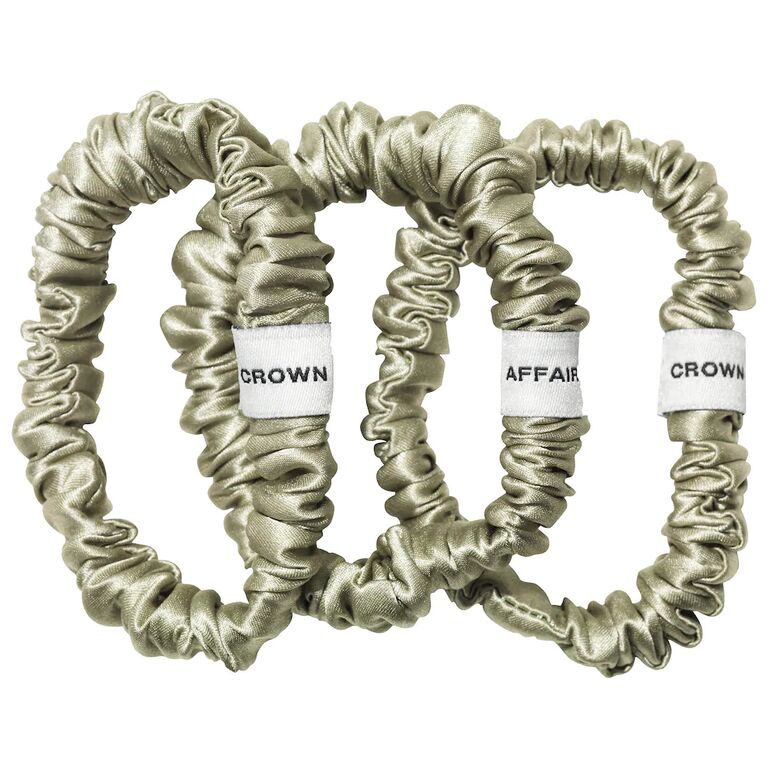 Silk scrunchies are a luxurious upgrade from standard hair ties. The 100% silk scrunchies come in a set of three and help to prevent hair from breaking or frizzing (we've tried them for ourselves).
11. Baggu Baby Baggu Set of 3 in Awning Stripes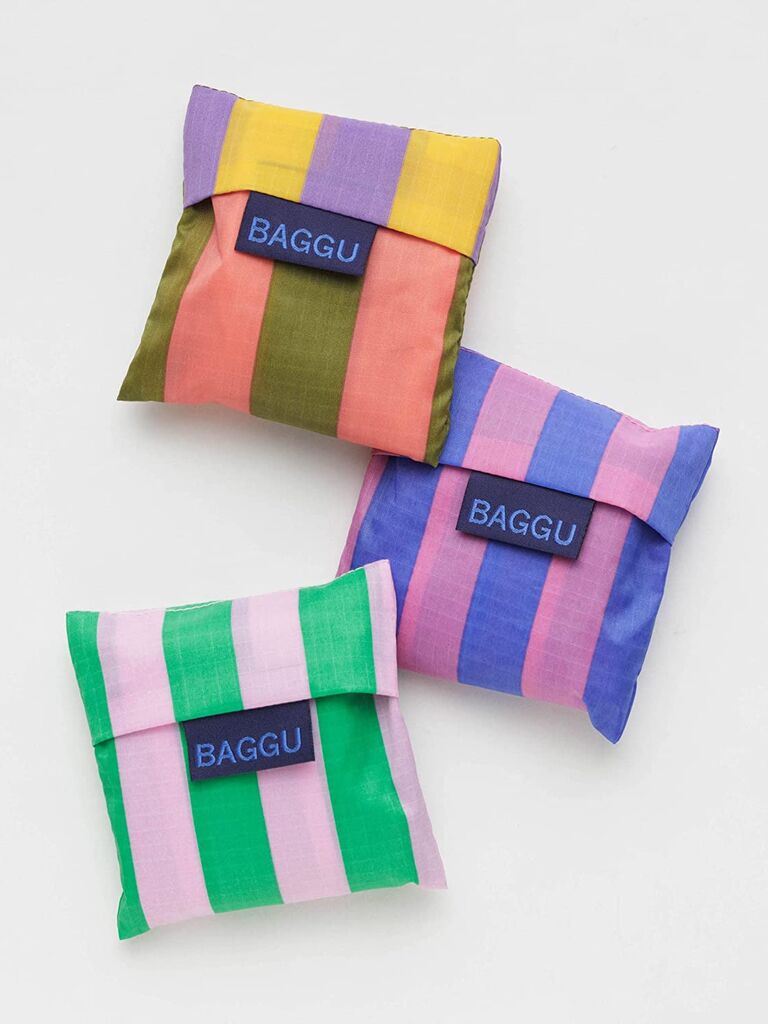 Tote bags are always a practical option when it comes to bridal shower prizes. Guests are more likely to reuse them after the party when they look this cute—plus, they're machine washable and fold into their own storage pouches. You can give them out as a set or individually.
12. Emi Jay Super Bloom Clip in Guava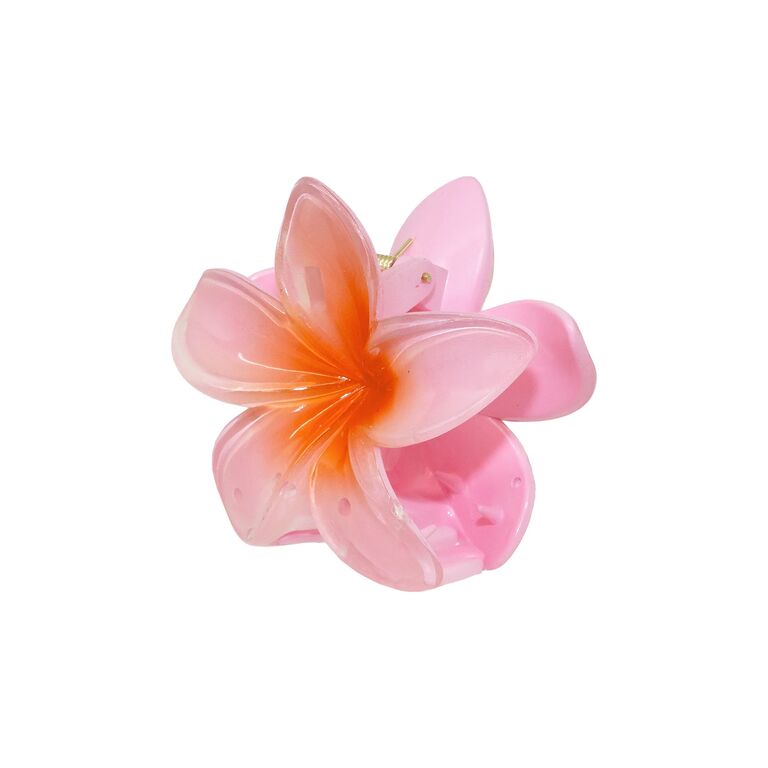 Influencer-approved brand Emi Jay is known for having the cutest hair accessories, including this colorful clip inspired by a plumeria. It's a perfect prize option if you're hosting a beach or tropical-themed bridal shower.
13. Talking Tables Prosecco Pong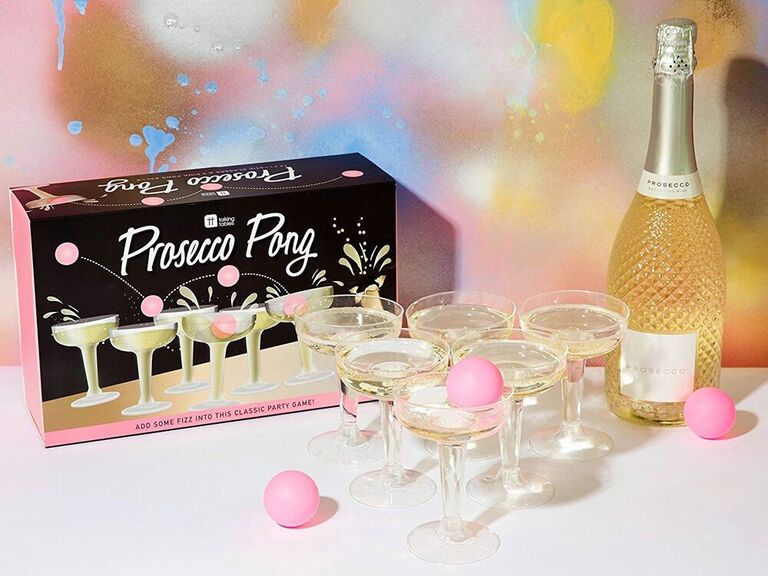 Just add bubbles. The fun will never fizzle out for whoever wins this popular party game. If the winner is in the wedding, you might even convince them into playing a round or two at the bachelorette party.
14. Voluspa Mini Candle Trio in French Cade, Goji & Lychee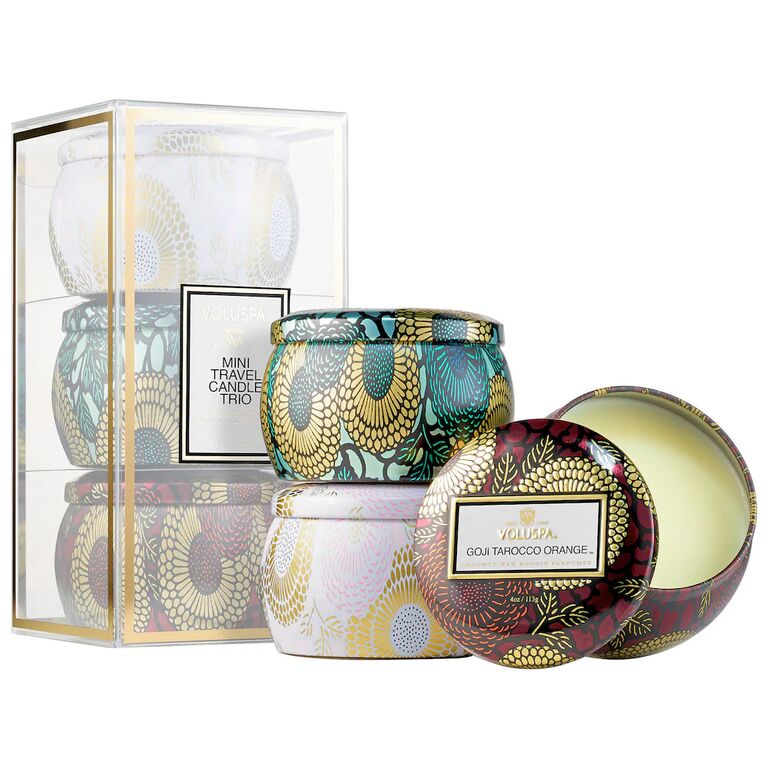 Certain gifts have become classics for a reason. Show your gratitude to your guests with this set of candles in three sweet-smelling scents: earthy French Cade, citrusy Goji and fresh Lychee.
15. Lescale Furnishing Gisela Graham Embossed Garden Mugs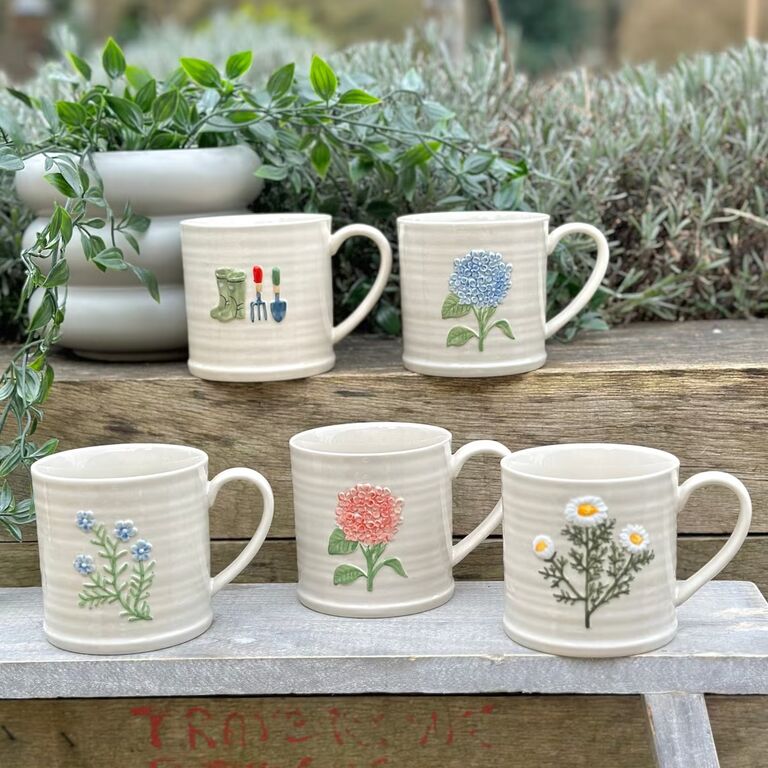 A handmade ceramic mug is a beautiful prize that's sure to be treasured for years to come. We love these garden-inspired flower mugs for a spring or summer bridal shower. If you're feeling extra generous, throw in a bag of locally roasted coffee beans or tea.
16. Turbie Twist Microfiber Hair Towel Twin Pack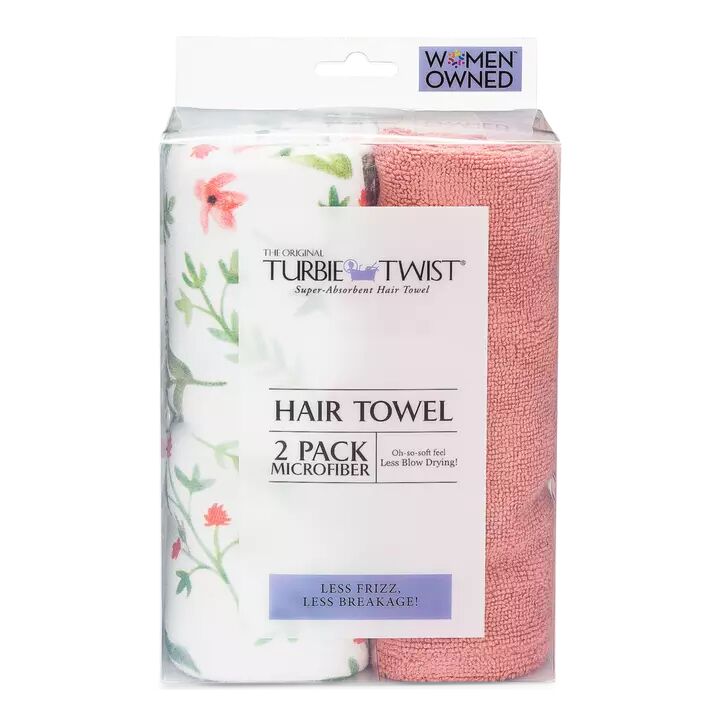 Great for eliminating heavy towels on your head and covering hair while you deep-condition, these microfiber turbans are a self-care Sunday essential. The pack of two can be left as-is or added to a spa-themed prize basket.
Inexpensive Bridal Shower Game Prizes
We know that expenses can add up quickly when you're planning a bridal shower, so don't feel pressured to go overboard with your spending. These inexpensive bridal shower prizes are great for sticking to a budget or rewarding second- and third-place winners.
17. Highland Ridge Rustics Sunflower Garden Tea Towel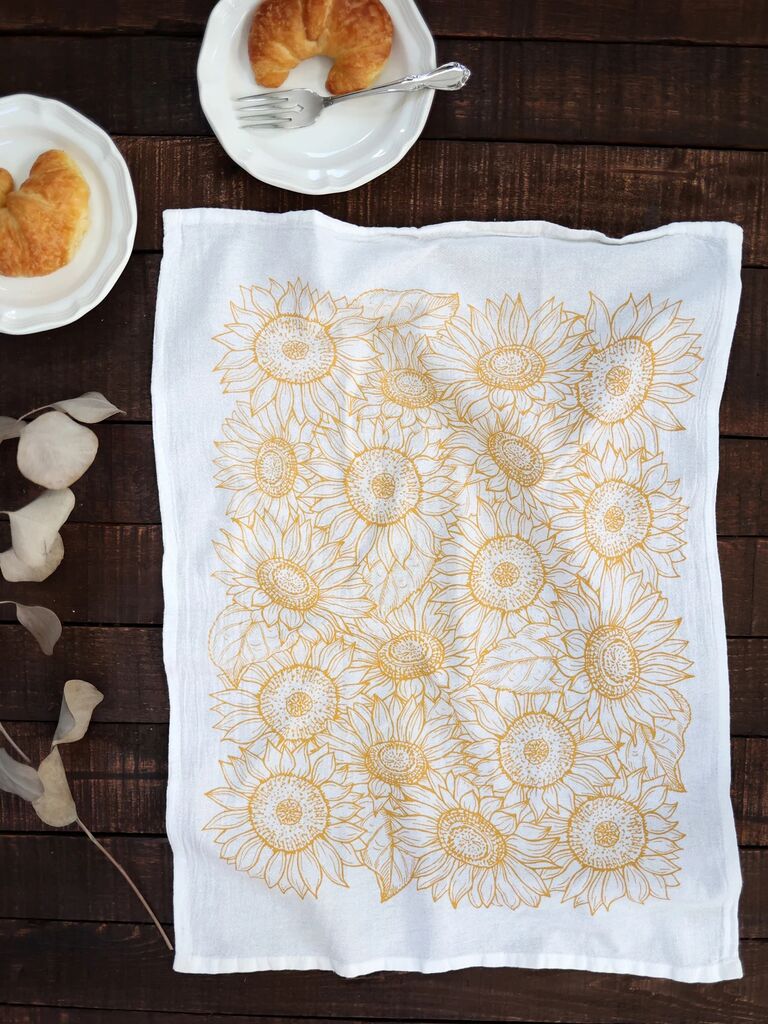 Add a little cheer to your winner's home kitchen with this sunflower print tea towel. The 98% cotton towel is made by a father-daughter duo in Tennessee.
18. Dash Mini Waffle Maker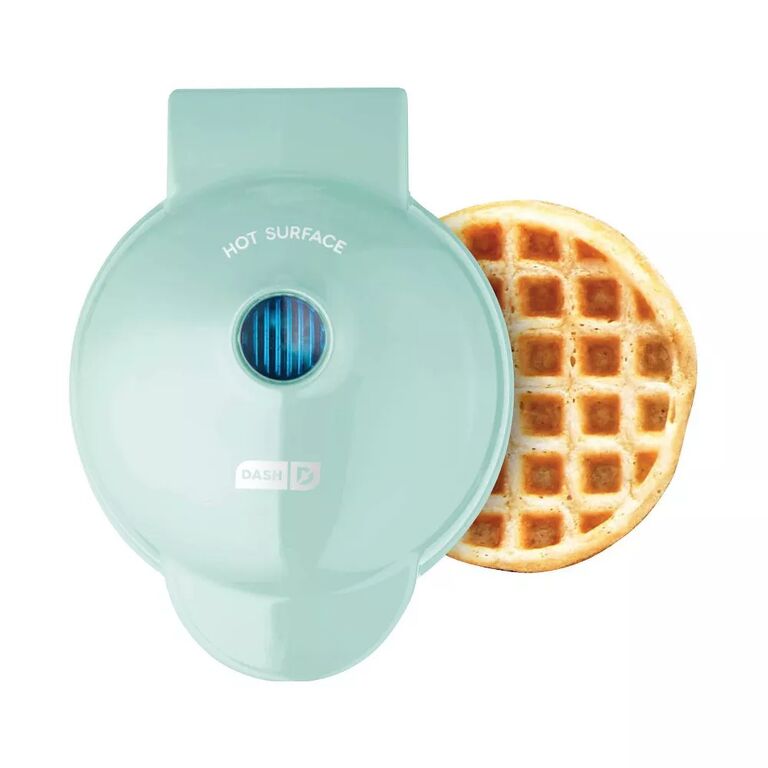 If you're hosting a brunch-themed party, we can't imagine a more fitting bridal shower prize. Include a box of your favorite waffle mix to go along with this mini maker, which comes in aqua or lilac.
19. Earth Therapeutics Organic Collection Essential Beauty Masks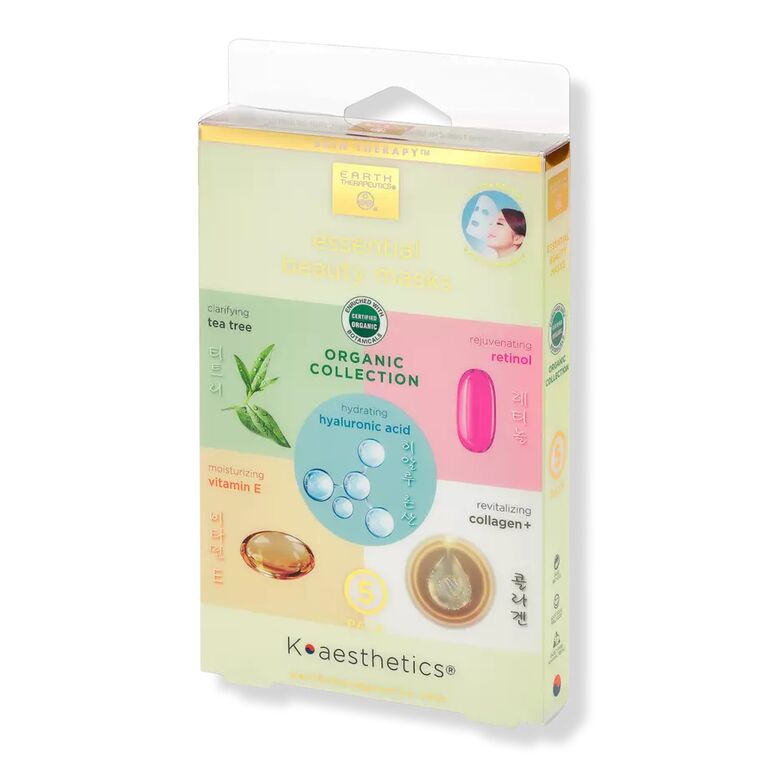 Self-care junkies will love this inexpensive bridal shower game prize. Give them as a set (the box includes five individually packed face masks) or divvy them up among winners.
20. Soidram Checkered Makeup Storage Bags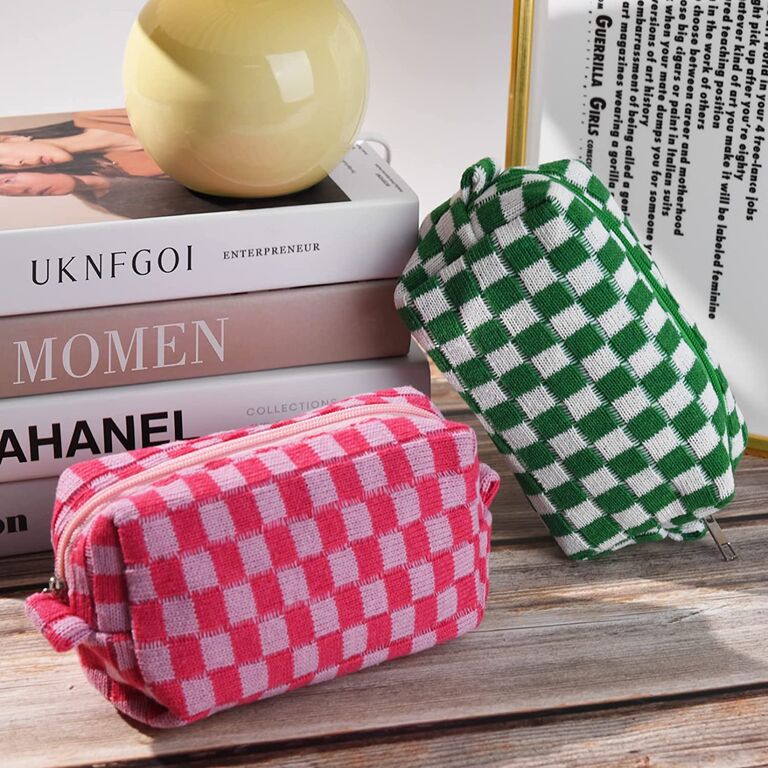 Fill these colorful bags with an assortment of goodies, such as lip balm, candies, nail files, hand lotion or even a surprise gift card.
21. Olive & June Press On Nails in Round Short Split Heart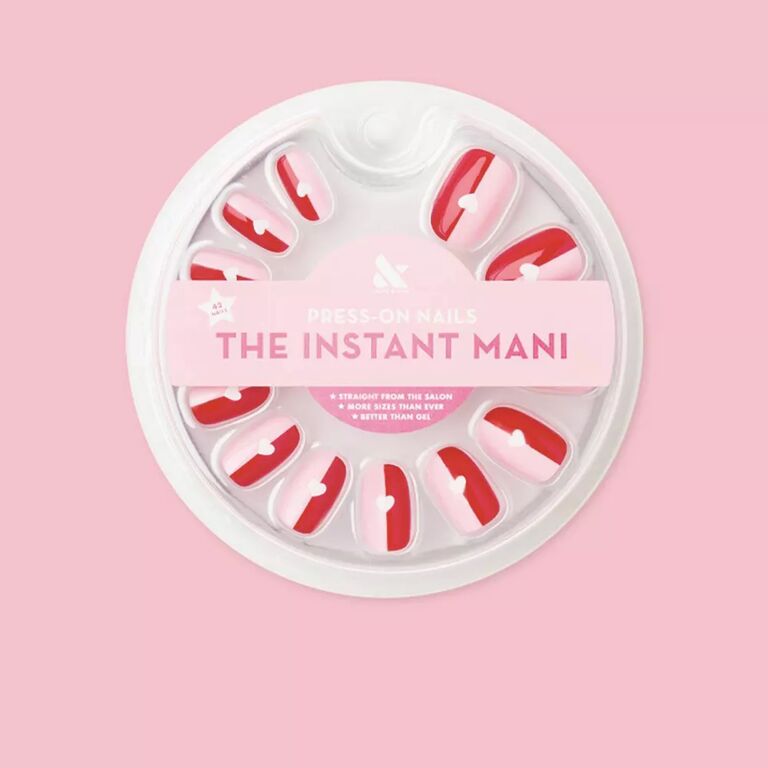 Get an Instagram-worthy manicure without the hassle. From junior bridesmaids to great-grandma, this is an age-appropriate prize for all guests. The package comes with press-on nails in 21 different sizes (a total of 42 nails) for the perfect fit.
22. Kate McLeod Mini Daily Stone Solid Body Moisturizer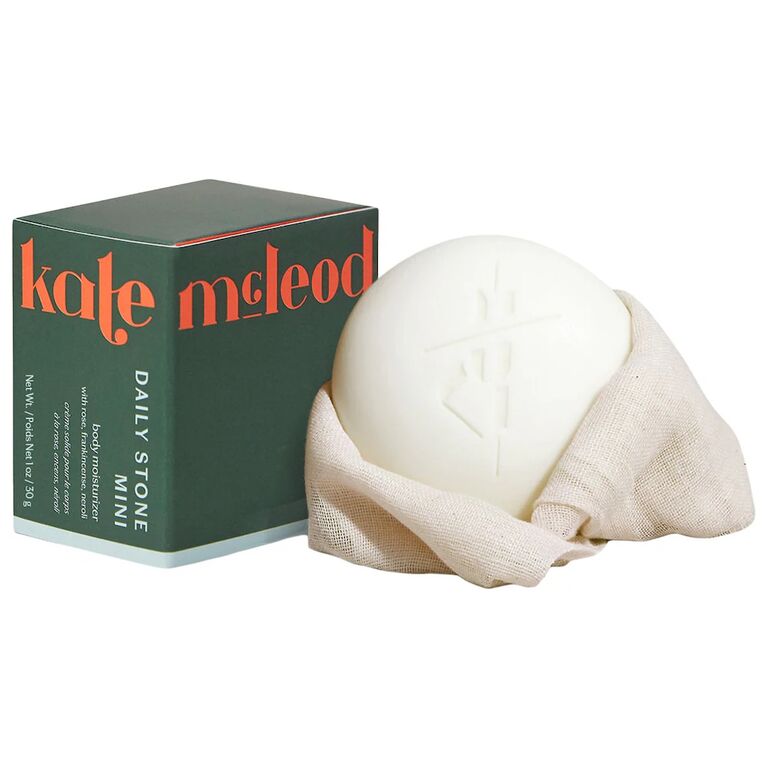 When applied right after the shower, this oil-based formula melts into skin and feels oh-so luxurious. It's a unique alternative to basic body lotion, and the winner will remember the bridal shower every time they use it.
23. Threshold Colored Glass Candle in Lavender Woods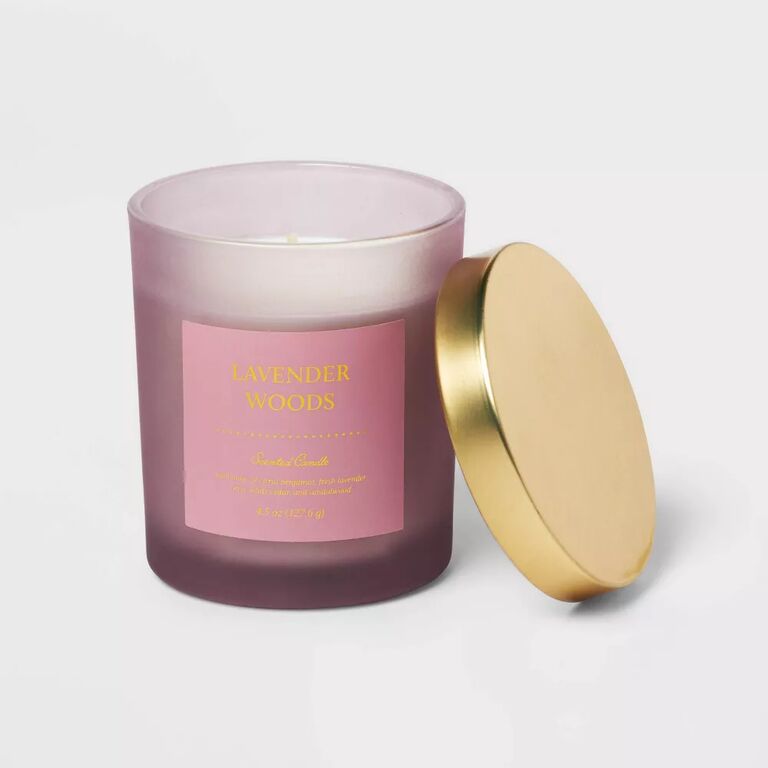 We can't resist treating ourselves to a new Target candle every now and then, and we bet your guests can't either. This lavender candle has a calming fragrance that's enjoyable year-round.
24. Ban.do Cozy Grip Socks
Everyone loves a new pair of cozy socks, which makes this bridal shower game prize a perfect option for all ages. The fuzzy microfiber socks are adorned with a playful floral print and silicone dots on the bottom.
25. Amazon Gift Card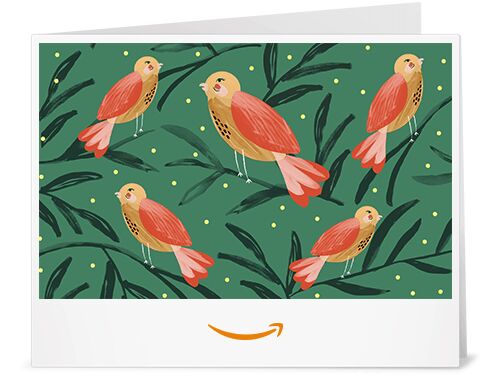 Cash is nice, but we think an Amazon gift card is even better. With thousands of products available at their fingertips, this prize will be money well spent, regardless of who receives it. The best part? If you're short on time, it's available to be printed directly after your purchase.
Bridal Shower Game Prize Etiquette
You have the ideas for your bridal shower prizes—now it's time to finalize the details. These tips will answer the basic questions about how many prizes you need and how much to spend.
How many games should be played at a bridal shower?
We recommend playing between one and three games at a bridal shower. The number of games you should play will depend on a few things, including how many people are attending the party, how well the guests know each other, and the level of involvement and time required for each game.
Straightforward games, like wedding Mad Libs or wedding trivia questionnaires, can be played back-to-back without taking up too much time. Games that require a longer playtime, such as wedding movie charades or making a wedding dress from tissue paper, don't need to be combined with other activities. It's all about striking the right balance of keeping guests entertained without wearing them out socially.
How much should I spend on bridal shower game prizes?
The amount of money you spend on bridal shower prizes will ultimately depend on your overall budget, but anywhere between $5 and $20 per item is usually an appropriate range.
You may opt for some "splurge" prizes to reward the big winner(s) of the games, especially if you're playing a game that requires a lot of effort on the guests' part. A top prize at a slightly higher price point (think: a set of wine glasses or gourmet cupcakes) will raise the stakes and entice guests to participate. If you're giving bridal shower prizes to all of the game participants, you might consider maximizing your spend with bulk prizes or smaller items at a lower price point.
How many shower prizes should you have?
You'll need one grand prize for each of the bridal shower games you're playing during the party. If there's room in your budget, you can include optional second- and third-place prizes for each game, or reward all the players with small prizes for participating. Remember: Bridal shower game prizes are different from bridal shower favors. The favors, which are usually distributed at the end of the party, are a way to thank your guests for their time and should be given to everyone who attends.