Bridal Shower Etiquette You Should Know Before You Start Planning
From the invitations to the food, we've got your back.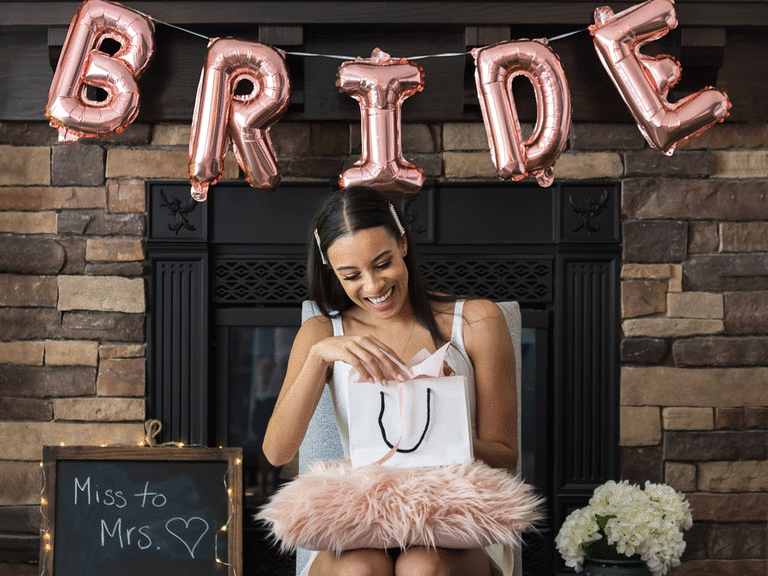 Photo: Traci Beattie | Shutterstock.com
Despite how fun and memorable wedding showers are, the actual task of hosting a bridal shower can be a lot of work, so you want to ensure you're doing everything correctly. That's why it's important to know what bridal shower etiquette rules you need to follow because without them planning the shower can get a little confusing. And don't worry if you're unfamiliar with all the wedding lingo from the onset. For example, many people don't know what differentiates a bridal shower from a wedding shower when they first start. But we're here to help you plan the perfect bridal bash with advice from some of the best etiquette experts today. Read below to learn the proper bridal shower protocol before you send out the invitations.
Bridal Shower Etiquette Basics
Bridal showers are one of the many prewedding and wedding events that involve specific etiquette rules, so it's helpful to know how to navigate them. Here are the top bridal shower expectations that every host, guest and bride should know.
Who hosts the bridal shower?
Traditionally, the bridal party or mother of the bride hosts the bridal shower, but that isn't a steadfast rule. Anyone who offers to host the bridal shower can host. The only person who absolutely shouldn't host is the bride, since throwing a party for yourself, where people bring gifts, is against proper bridal shower etiquette.
Whether you're the honor attendant or a family member, it's never a bad idea to get the bridal shower hosting conversation going (and the earlier the better). But just because you're game to coordinate and lead the charge doesn't mean you have to take it all on yourself. You can enlist the other members of the bridal party and the families of the bride and her fiancé to give input and help too. The best way to go about it is to get everyone together and ask what each person wants to help with instead of assigning duties. Remember, bridal shower invitation etiquette states anyone who's hosting should be included on the invitation.
When should the bridal shower be?
Diane Gottsman, etiquette expert and founder of The Protocol School of Texas, says it's typical for people to throw a bridal shower about three months to three weeks before the wedding. But she wants hosts to know you don't have to stick to this timeline. "People will read this and think that's the law and then feel pressure to stay in that timeline. So I think it's important to say that these are '-ish' answers. When a person throws the party really depends on each separate shower," Gottsman explains.
If you need help determining when you should throw the bridal shower for your loved one, we have a list of everything you should consider before deciding on your bridal shower date.
Who's invited to the bridal shower?
According to bridal shower invitation etiquette, anyone who's invited to the wedding should be invited to the shower. Anne Chertoff, wedding etiquette trainer for Beaumont Etiquette, says there are some exceptions to this rule. "If a couple is having a destination wedding with a limited guest list, a shower may be held with those not invited to the wedding. Office colleagues may also host a shower at the office even if colleagues are not invited to the wedding," Chertoff says.
Find your kind of venue
From barns to ballrooms, discover reception venues that feel like you.
You may have heard of the bride-groom tradition of not inviting the groom to the bridal shower or the groom not showing up until the end of the event so he can help carry the gifts. Even though some couples still participate in this tradition, it doesn't mean you have to follow the same path. Whether you invite the groom or not depends on what kind of event the bride would like to have. If you add the groom, the bridal shower will become a wedding shower that celebrates the couple and will be an overall more inclusive event.
Finally, Gottsman says if the couple is having multiple showers, don't invite the same people to each shower. Changing the guest list gives guests more freedom in their social calendar and less pressure to bring a gift to each event.
When should the shower invitations be sent?
Once you have all the logistics together, you should definitely send out bridal shower invitations, even if most of the guests have helped with planning the bridal shower. If a lot of the guests are coming from out of town, the earlier you send invites, the better—at least two months before, if not earlier. If most people are local, four to six weeks should be just fine. How elaborate or simple you want the invites to be is up to you. (Check out The Knot Invitations for your bridal shower paper and digital invitation needs.)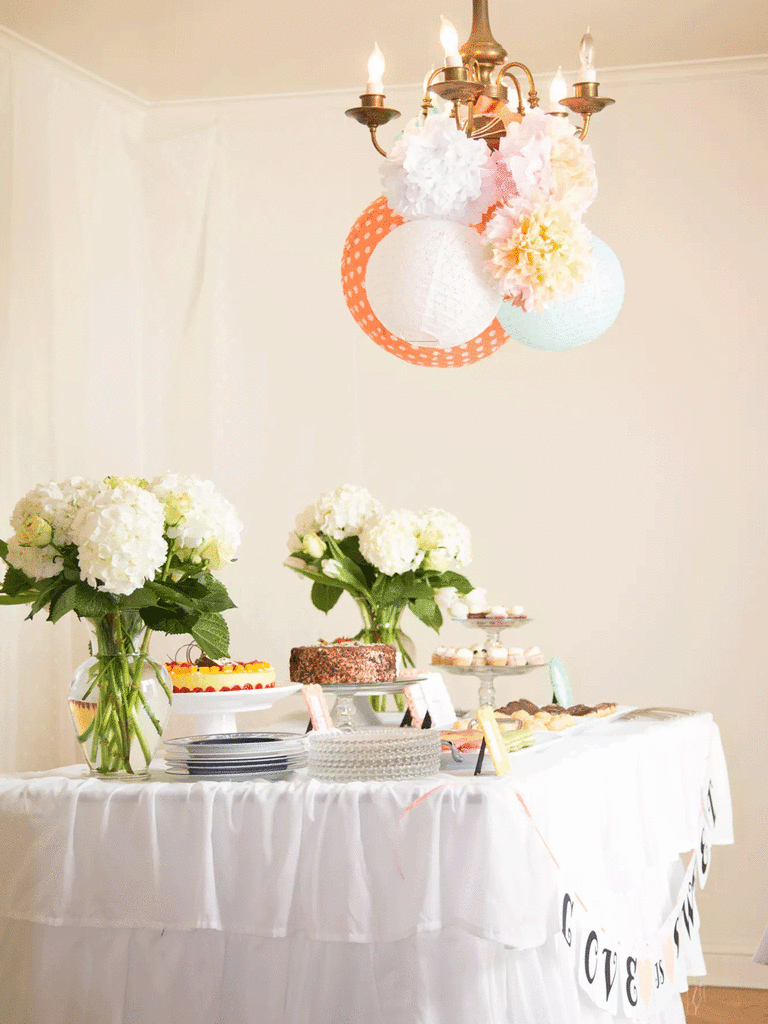 Where can the bridal shower be held?
There's no bridal shower protocol for where the shower should be. The event can be hosted anywhere. "You can have it in someone's party room in their apartment complex, you could have it in someone's living room or you could have it at someone's lake house. You just have to be able to accommodate the guest list," Gottsman says.
Do bridal showers have dress codes?
Yes, a bridal shower can have a dress code, but there isn't a bridal shower etiquette rule that requires your event to have one. But since it's a celebratory event, have fun with setting a theme or tone for the shower to inspire guests' attire. Chertoff says, "A shower is a festive occasion, but the venue and time of day should dictate the dress code, similar to the wedding. It's up to the host to determine if guests are allowed to wear athleisure or something dressier, such as a daytime dress or collared shirt."
Do guests use the wedding registry for the bridal shower?
Giving the guests a registry so they can purchase gifts is a helpful way to guide guests while they're shopping. Since it's a bridal shower, the couple can make a registry specific to the shower, especially if you're doing a gifting theme like "stock the kitchen." What's on the couple's bridal shower registry depends on their needs. "A shower was created to shower the couple with gifts, which will help them create their new home. Today, couples may have traditional home items, like appliances and linens, so they may wish to be showered with other items, like active gear and home improvement items," Chertoff says. It's also totally fine for the couple to use their wedding registry for the bridal shower too.
The Knot Expert Tip: Remember to add the registry information on the bridal shower invitation and the couple's wedding website.
Should the bride give the bridal shower host a gift?
Simply put, yes, bridal shower gift etiquette states that the bride should give the host a small gift and thank-you card to show how much they appreciate them organizing the event. Guests, on the other hand, aren't expected to bring the host a thank-you gift since they're already bringing a bridal shower gift for the couple. Here's more information if you would like to know more about bridal shower host gifts.
Bridal Shower Dos and Don'ts
Some bridal shower etiquette rules can be altered to fit what best works for your shower, but there are some bridal shower dos and don'ts hosts should know about too. Here's exactly what to do and what not to do while planning the perfect bridal shower.
Do: Make sure all VIP guests are available.
Even if you're planning to wait to host the bridal shower until shortly before the wedding, you're going to want to make sure you pick a time when most, if not everyone, can come. Figuring out multiple schedules can be a lot of back and forth, so it's best to start early and pick a date in advance. Depending on where guests live, they may need to make travel plans, but if most people are local, you have more options. Not everyone may be able to come, but there are at least a few people in the immediate family and the honor attendant who should definitely be there, so their schedules might be the deal breaker.
Do: Honor the bride's wishes.
Just like with the other prewedding events, you should always take into account the bride's wishes. If you were originally planning to have a sex-related bridal shower game but think that would make the bride uncomfortable in front of her friends and family, don't do it. Instead, maybe save that for the bachelorette party. Your number one job is to ensure you're always keeping in mind what the bride likes and focusing the event on celebrating her future union.
Do: Serve something to nibble on.
Having some type of food is a must, whether it's inspired by breakfast for dinner or a sweets table. Consider catering if you're throwing a large party. You could even make some of the main dishes and then supplement with catering additions or have other guests contribute as a potluck. Light snacks, heavy hors d'oeuvres or a continental breakfast of pastries, fruit and coffee are typically what people serve as the bridal shower meal. Some people like having a full sit-down dinner, either way, let guests know what you'll be serving on the invite so they're prepared.
Do confirm the plan around opening bridal shower gifts.
Sometimes the bride opens the gifts at the shower, and sometimes she doesn't. There's no bridal shower custom for when to open the gifts, so discuss with the bride when she would prefer to do it. Once that's ironed out, you can plan your other party activities accordingly.
Another gift-related conversation you should have with the bride is if there should be a theme for the gift-giving that ties in with the party. If the bride is fine without a gift theme, she can share a normal registry, but be prepared for some guests to bring off-registry items.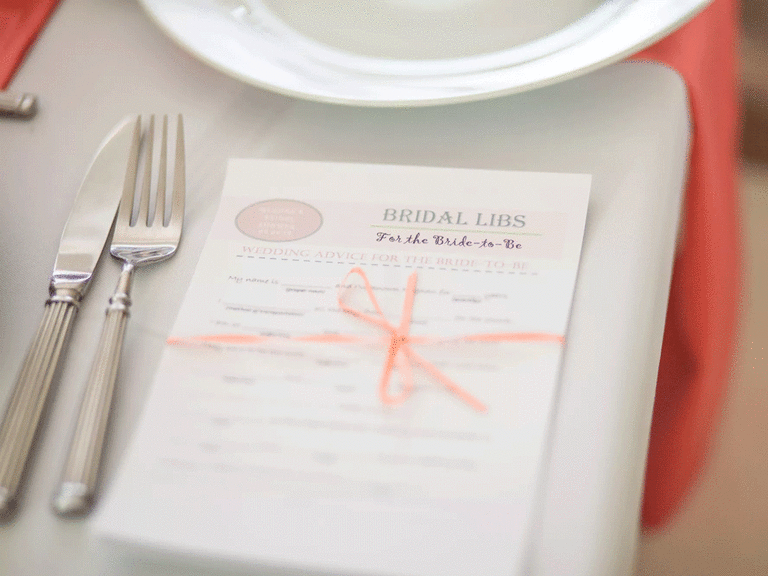 Don't: Invite someone who isn't invited to the wedding.
Instead of starting from scratch, you should ask the bride to help out or make suggestions for the guest list. An important bridal shower rule to know before you send out invites is to do a quick double-check that everyone who's being invited to the bridal shower will also be invited to the wedding to avoid any hurt feelings.
Don't: Plan too many activities.
Keep the momentum rolling by having a general idea of what you'll do at the beginning, middle and end of the shower. You may need to enlist the help of some other hosts for the gift-giving portion. You'll need at least two people—one to bring each gift to the bride and another to write down who gave what. Just because you have a plan doesn't mean you have to control every single second. If "The Newlywed Game" inspires everyone to share their own hilarious stories, let it flow naturally. But having a plan is helpful in case there's an unexpected lull in the party.
Don't: Give the bride an inappropriate gift.
Remind guests that the shower is (most likely) an all-ages affair, and while something tongue-in-cheek, like an artful "Kama Sutra" coffee table book, will probably go over okay, you may want to avoid anything outright naughty, like sex toys and triple X-rated lingerie (save those fun goodies for the bachelorette party).