45 Cute Bridal Shower Favor Ideas
We rounded up the best bridal shower favor ideas for every style, budget and theme.
by The Knot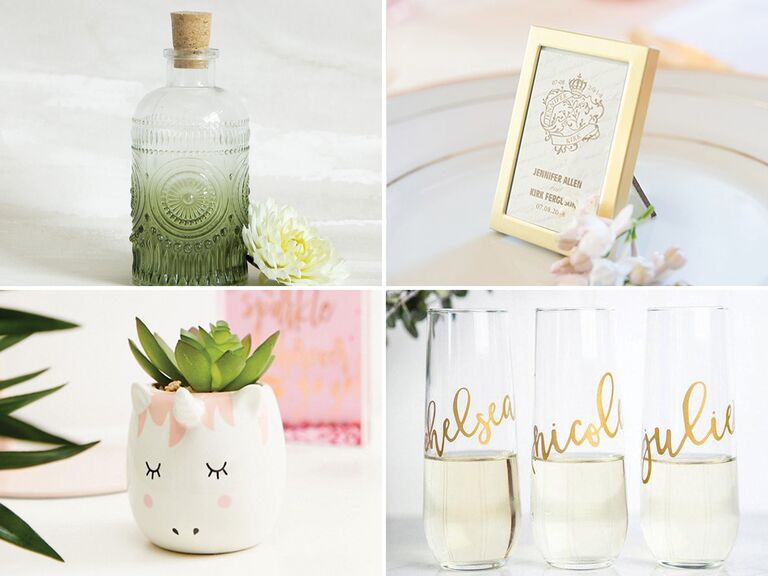 If you ask us, the bridal shower is one of the best parts of wedding planning: It's a low-pressure party where you get to hang out with all your close friends and family, and they mingle and get to know each other before the wedding. There's usually a game or two, present exchanging and some yummy bites. Giving out bridal shower favors at your event isn't necessary, but it's a nice bookend to a party. Our favorite bridal shower party favors? Edible treats—they never get left behind, especially when they're tagged with a punny note. Bridal shower favors can also be beauty product minis, adorable pint-sized boxes filled with treats or anything in between. For our top bridal shower favor ideas and some serious inspiration, read on.