Easy Ways to Document Your Wedding Proposal
by Justine Lorelle Blanchard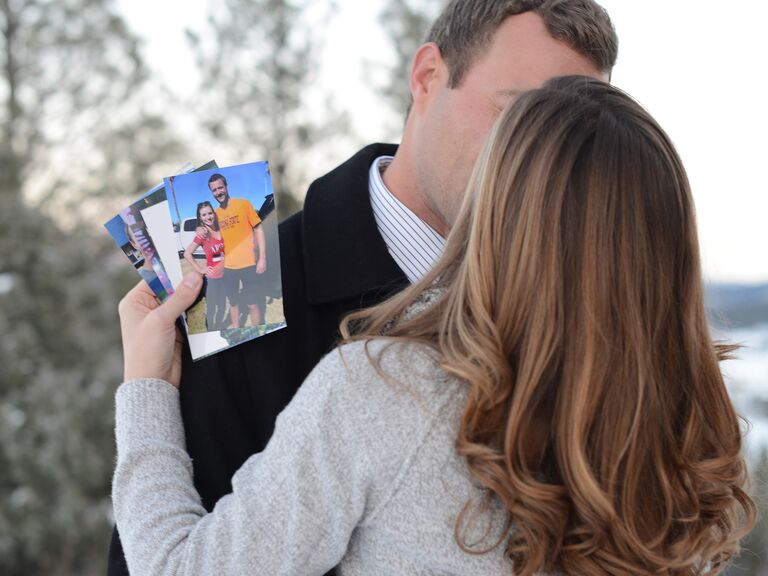 A unique wedding proposal may take a ton of planning, but after the fact, most couples say that the entire event seemed like a blur. Don't let that be you -- here are five creative ways to document your proposal.

1. Hire Your Own "Paparazzi"
Consider hiring a photographer or asking a friend to hang out nearby the place where you plan to propose with a camera so that you end up with photographs from the day. Later, surprise your new fiance with an album that captures every second of her surprise and excitement.
2. Consider Planting a Hidden Video Camera
Similar to the paparazzi idea, take your proposal to the next level by getting it all on video. Enlist the help of a videographer, a friend, or create your own "candid camera" by hiding the recorder in a place where she won't see it. The best part is you'll be able to share the video at your engagement shower or wedding reception to let friends and family in on the moment.
4. Create a Proposal Photo Album
Before you propose, give her an album of all your favorite memories together. As she pages through the times that brought you together, she'll be reminded of exactly why she fell in love with you in the first place (providing an opportune time for you to propose). Later, add photos from the day you proposed to the album to share with everyone.
4. Send Her on a Photo Scavenger Hunt
Take or gather photos of yourself in various places around town that are significant to your relationship. To prepare for the game, leave a photo at each location (with a store clerk, security guard, or friend) that clues her in to the next checkpoint. The last spot should lead her to you with the ring. Later, the photos from the hunt can become a photo album -- easy!
5. The Can't-Miss Proposal Photo
Trust us, even if she's the shy type, and you've decided to opt out of a coordinated photo shoot or video, you'll want to have at least one camera on hand. Whether you have to set it up on a tripod, snap a couple photos using the old hold-out-the-arm-and-get-close trick, or ask a person passing by to assist, a photo or two from the day you proposed is a must-have.