Our Favorite Creative Engagement Photo Ideas
Want to turn heads with your engagement announcement pics? Zombies should do the trick.
Let's face it, there are few moments more exciting than saying 'yes' to the love of your life. And although an engagement album obviously isn't mandatory, it's an awesome way to announce the HUGE news, show off that ring and get some gorgeous snapshots of you and your fiance! Traditional engagement photos are always lovely, but if you really want to stand out, this is your time to go a little nuts. Get inspired by these 9 real couples' unique engagement photos.
1. This Acro Yoga Engagement Session

Feel free to bend tradition--Christina and Matthew sure did! An Acro Yoga-inspired album had them all tied up in knots (sorry, we had to). This couple opted for a dramatic mountain top setting while doing what they love most: staying active and balanced together.

2. This Rustic Arizona Ranch Series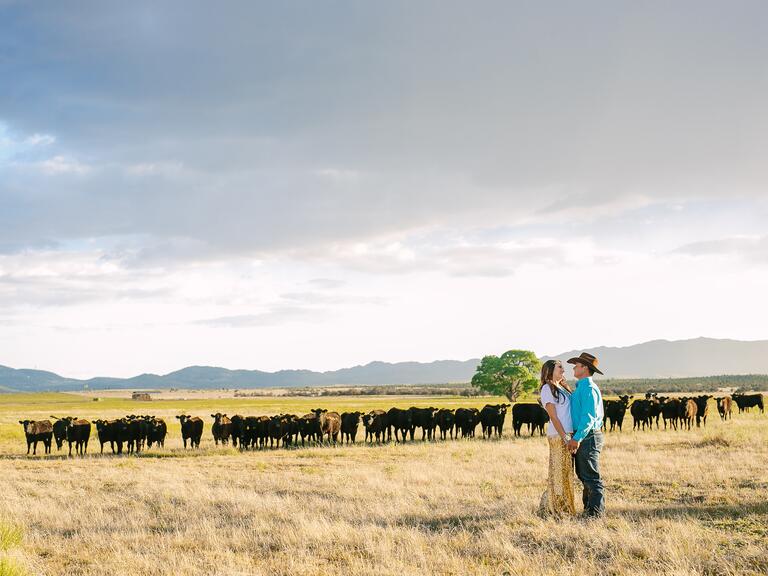 For rodeo competitors Kellie and Derek, having their engagement photography session under the open sky of Wickenburg, Arizona was an absolute must. Both grew up in the country surrounded by rolling pastures and grazing horses and cattle, so it was only fitting that their special album featured the rustic landscape they know and love.

3. This Spook-tacular Zombie Love Story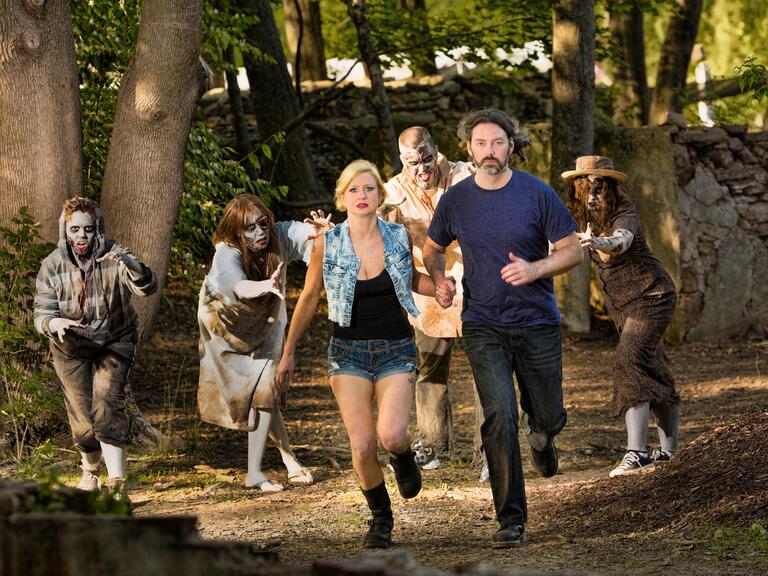 Danielle and Matt are such big fans of AMC's 'The Walking Dead' that the decision to make their engagement album a full-on zombie saga was a no-brainer. Uncorked Studios provided the props, makeup and costumes and shot the ghoulish fantasy at Colonial Garden's haunted hayride location in Phoenixville, Pennsylvania.
4. This Whimsical Disneyland Photoshoot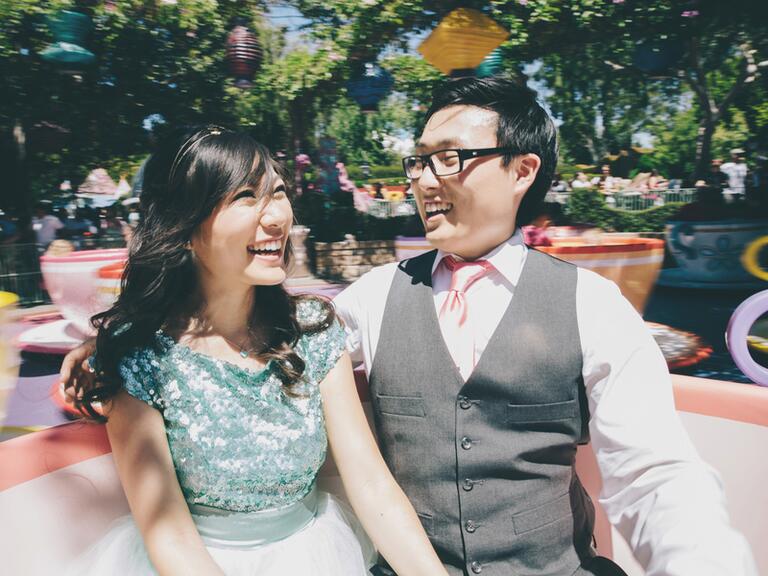 What better setting for engagement photos than the place where dreams come true?! That's right, Chris and Crystal posed all over Disneyland to flaunt their big news. Balloons, cotton candy, castles and, of course, Crystal's stunning ring all make an appearance. Our fave shot? Their a blissful ride on the Spinning Teacups!
5. This Classic Sci-Fi Throwback Pic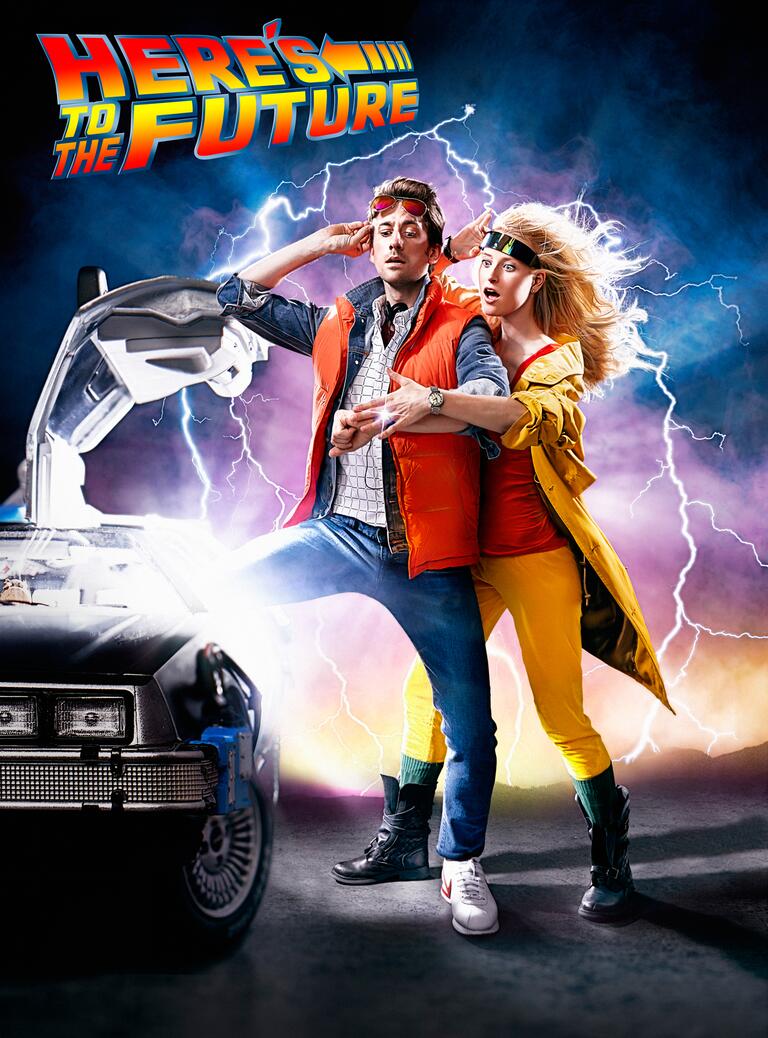 It's always fun to dress as your favorite movie characters! Throw it back to an old favorite, like Katherine and Alec's 'Back to the Future' - inspired poster. This kind of theme shows your sense of humor and is always memorable. Just imagine how much fun they had during the shoot!
6. This Romantic Fire Station Session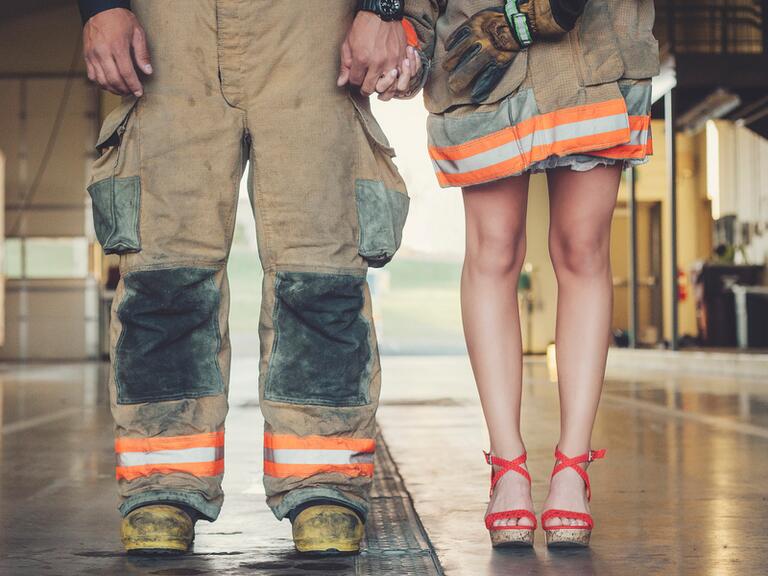 There's no putting out the fire of Andrea and Treynor's love--this romance is the real deal. The couple wanted to incorporate the most important aspects of their lives into their engagement album, and since Treynor is a volunteer firefighter in Rosemount, Minnesota, the lovebirds took a ton of photos at the fire station and donned some of Treynor's gear. Totally romantic and charming.

7. This Athletic Love Affair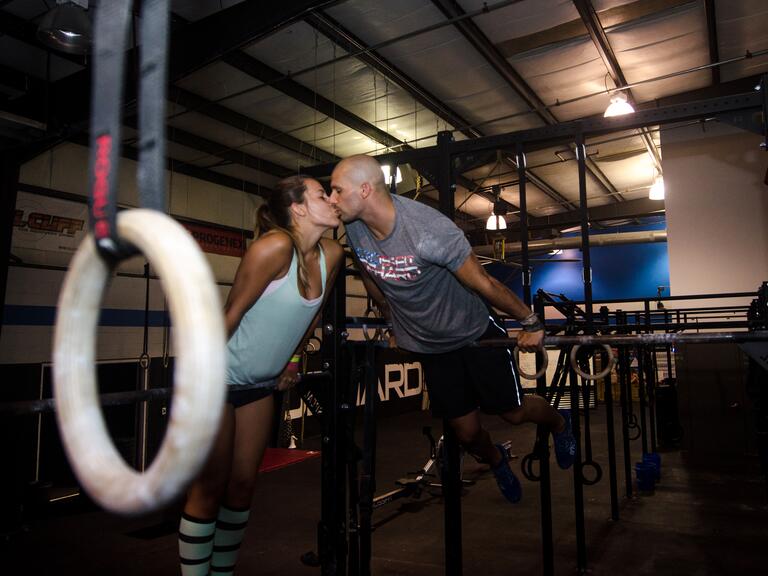 Something about this super authentic and active photoshoot tells us that Kaitlynn and Justin's marriage will definitely work out! Kaitlynn's left hand wasn't the only thing sporting a ring as the Crossfit cuties hit the gym for their special photoshoot.
8. This 'Star Wars'-Themed Power Session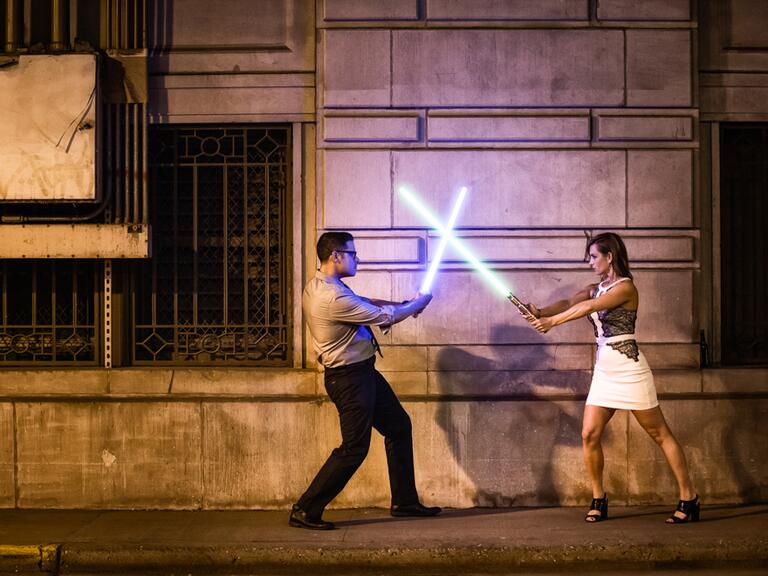 How fabulous is Katie and Paul's light saber-of-love shot? Act out your favorite film scene for a fun, dramatic engagement reveal. The bride and groom-to-be may look like they're about to battle, but their light sabers form a suspiciously romantic "X"--love it!
9. This Mexican Holiday Tribute Session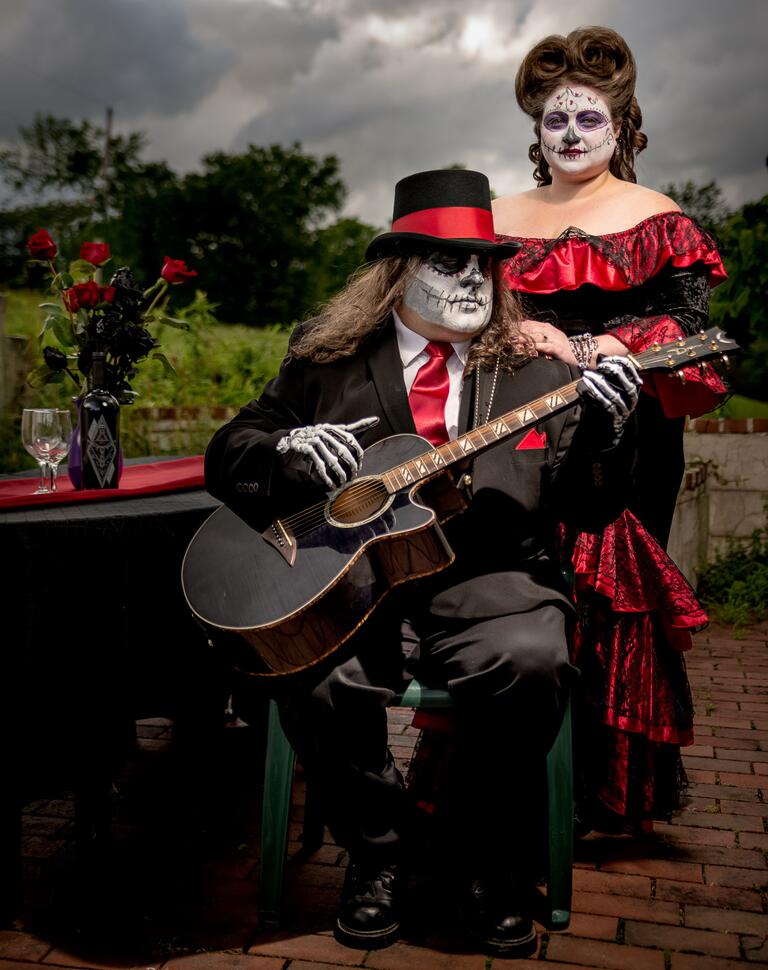 And we thought we'd seen it all with zombies... Jennifer and Jason took alternative to a whole new level with their Day of the Dead themed snaps. Incredible makeup, hair and costumes (and those roiling storm clouds!) bring this fabulously morbid photoshoot to life. Talk about unexpected, and the results are actually stunning.
10. This Perfect 'Harry Potter' Recreation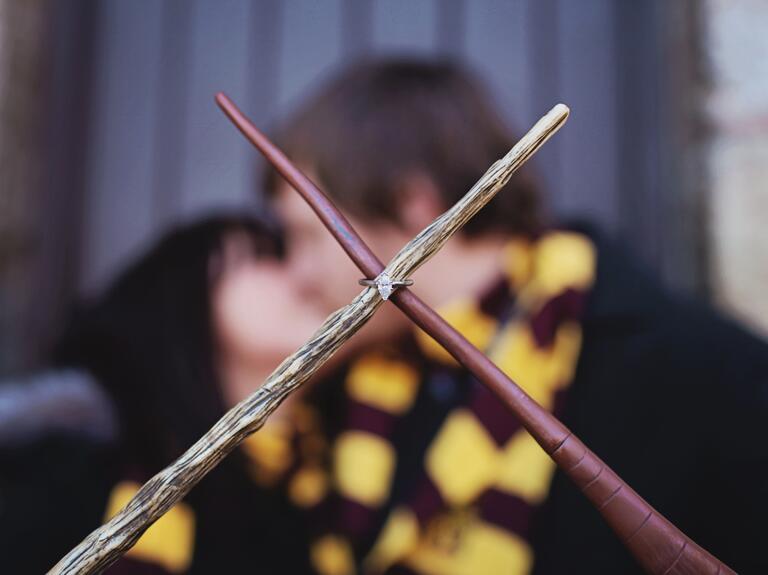 Harry Potter fanatic April got the best surprise when her boyfriend Jordan proposed with a ring at the end of an Ollivander wand--oh, and with the Harry Potter theme music in the background! The couple didn't stop the fun at just the proposal or engagement photos. They chose to integrate Harry Potter goodies throughout the entire wedding: A custom Gryffindor-themed tie (for the groom) and ballet flats (for the bride), Hogwarts madlibs and even a sorting hat made for a spell-binding bash. See their full real wedding album here!