13 Celebrity Couples Who Waited Until Marriage to Have Sex
The stars on this list might surprise you.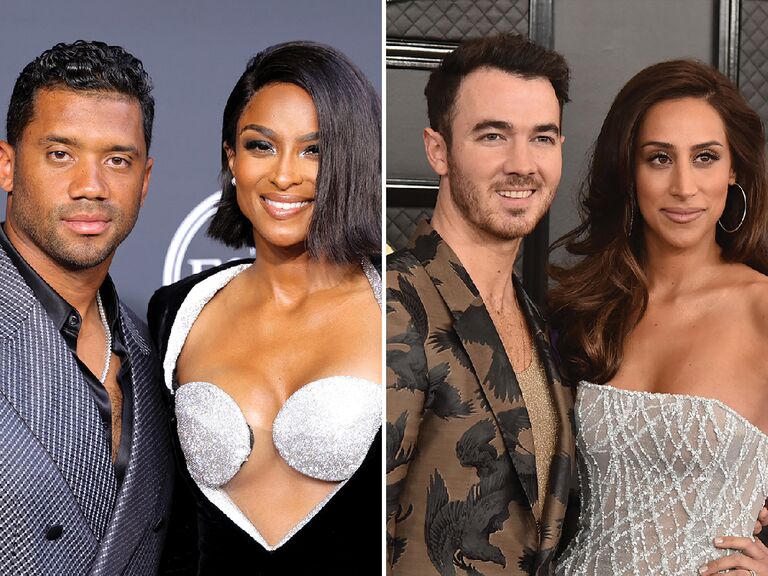 Momodu Mansaray/WireImage,David Crotty/Patrick McMullan via Getty Images
The decision to wait until marriage to have sex is deeply personal, and often a private matter. But in the world of pop culture, some celebrities are quite open about their intimate activities. While Hollywood A-listers and public figures generally don't shy away from sharing their wedding days with fans, a few stars have also divulged details about their personal lives—including whether or not they were waiting until marriage.
The topic of wedding night sex and celebrity virginity is often a buzzy one, but it's less taboo than you think. In fact, the concept of your first married night together has become an increasingly popular conversation, particularly among stars. So, if you can't help but wonder about celebrities who waited until marriage, we've got the scoop. Here, read up on 13 famous couples who've openly spoken about the choice to wait until marriage—and why it was the right decision for them.
Justin & Hailey Bieber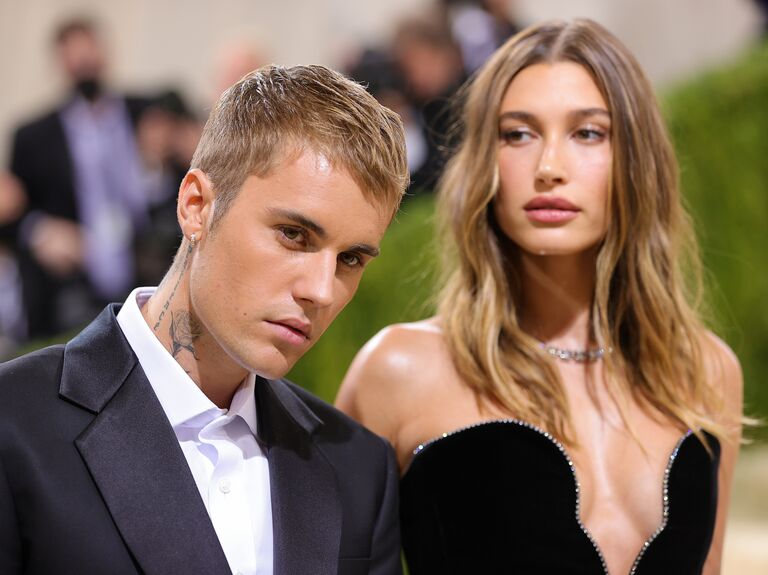 Justin and Hailey Bieber are undeniably one of Hollywood's biggest power couples. In fact, their 2019 wedding in South Carolina was so influential that the former bride continues to provide wedding inspiration to this day. (Hi, chrome wedding nails and raunchy bach parties.) Since the couple began dating in 2018, we've learned quite a bit about their relationship—including the fact that they chose to wait until marriage. In the Biebers' Vogue Magazine's cover story, which was released in 2019, Justin revealed he was over a year into "a self-imposed tenure of celibacy" when he and his future wife got together, due to religious reasons.
"[God] doesn't ask us not to have sex for him because he wants rules and stuff," he told the publication. "He's like, 'I'm trying to protect you from hurt and pain.' I think sex can cause a lot of pain. Sometimes people have sex because they don't feel good enough. Because they lack self-worth. Women do that, and guys do that. I wanted to rededicate myself to God in that way because I really felt it was better for the condition of my soul. And I believe that God blessed me with Hailey as a result. There are perks. You get rewarded for good behavior."
Miranda Kerr & Evan Spiegel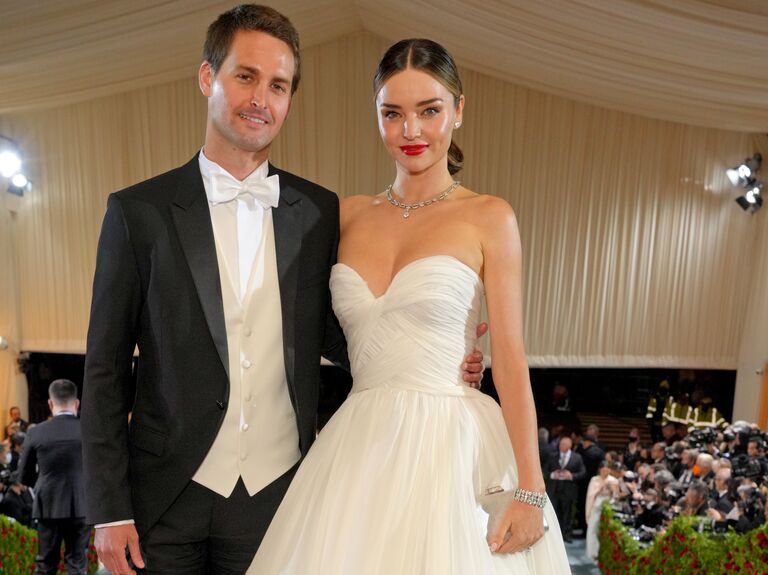 Australian supermodel and Victoria's Secret Angel Miranda Kerr began dating Snapchat co-founder Evan Spiegel in 2015. Despite having a child with her previous husband, Orlando Bloom, Kerr revealed that she and Spiegel were abstaining from sex until marriage. When asked in an interview with The Times about the possibility of having children before swapping vows, Kerr said, "Not yet. Not until after we get married. My partner is very traditional… We're just...waiting."
The duo wed in May 2017, and later that year announced they were expecting their first child together. Less than a year after their son, Hart, was born in 2018, he was joined by another brother in October 2019.
Tim Tebow & Demi-Leigh Nel-Peters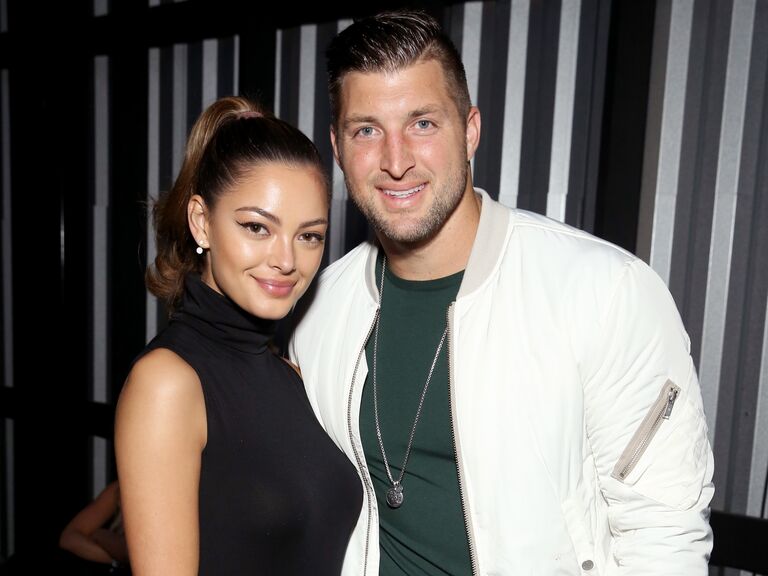 NFL star Tim Tebow has long been open about his Christian faith, including his choice to remain abstinent before marriage. The former Denver Broncos quarterback has been a large advocate for faith-based virginity, and opened up about the decision in a 2009 interview with Vogue: "It's about finding a girl who likes me for me, and not because of what I do, or who I am, or the name." In a 2016 interview with People, he shared more about his desire to wait for the right person. "I can't wait, but I think it's something that I'll have to trust God for," he said. "He'll bring someone along at the right time. But that doesn't mean that I don't want it, though!"
That someone was Demi-Leigh Nel-Peters, a South African model who was crowned Miss Universe in 2017. She began dating Tebow during her reign as Miss Universe, and the couple got engaged in January 2019. Nearly a year later, they were married in South Africa.
Jordin Sparks & Dana Isaiah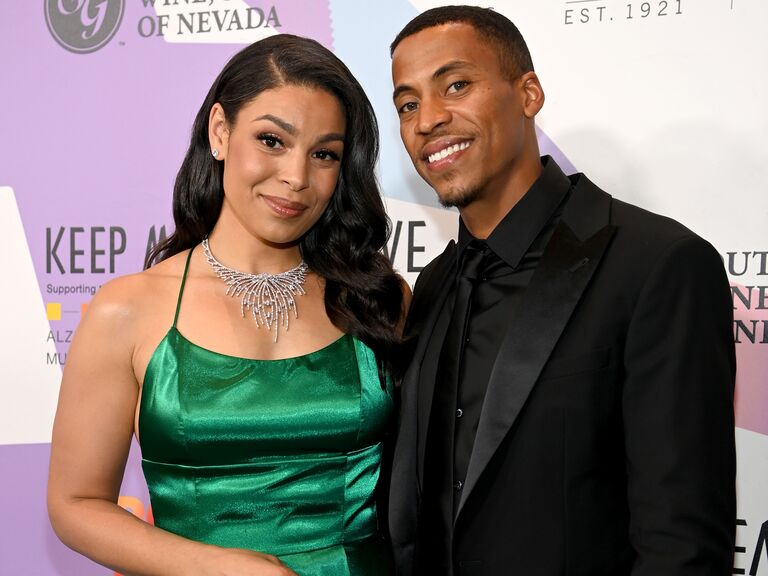 In an interview with UK publication Celebs Now, singer Jordin Sparks revealed that her choice to wait until marriage was a deeply personal decision. "I don't want to give away bits of my soul to lots of different guys—I want to give all of myself to the right man on the right night," the American Idol alum said. "And the right night is my wedding." She went on to marry model Dana Isaiah in 2017, and they welcomed a son in 2018.
Julianne Hough & Brooks Laich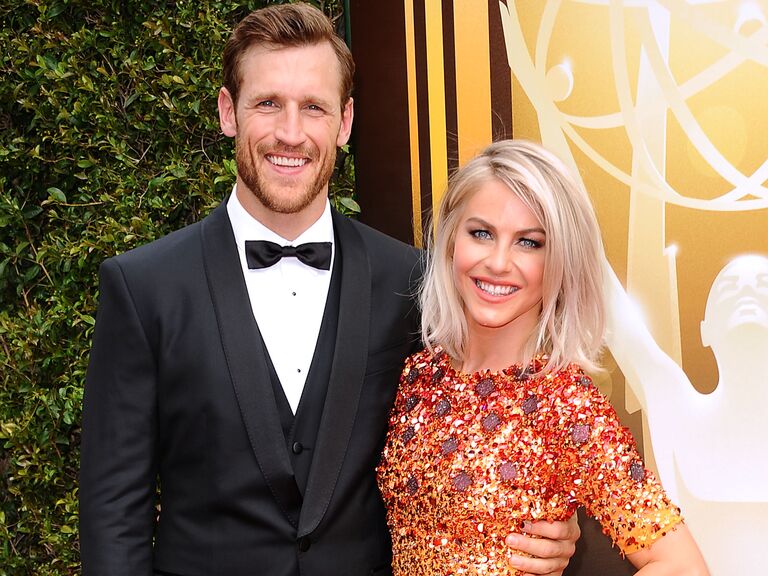 At 19 years old, dancer Julianne Hough revealed to CosmoGIRL! that she planned to remain a virgin until marriage, despite facing pressures from Hollywood. "I want to be with that special person," she said in a 2008 interview. "I think [the choice] to have sex before marriage is an individual one, but if you're just with one person, it's only for one good reason, and [waiting to have sex] will strengthen that relationship. I'm not trying to preach consequences here, but I think when you say no, down the line it will be a better decision." She married hockey player Brooks Laich in 2017, though they later divorced in 2020.
Hilary Duff & Mike Comrie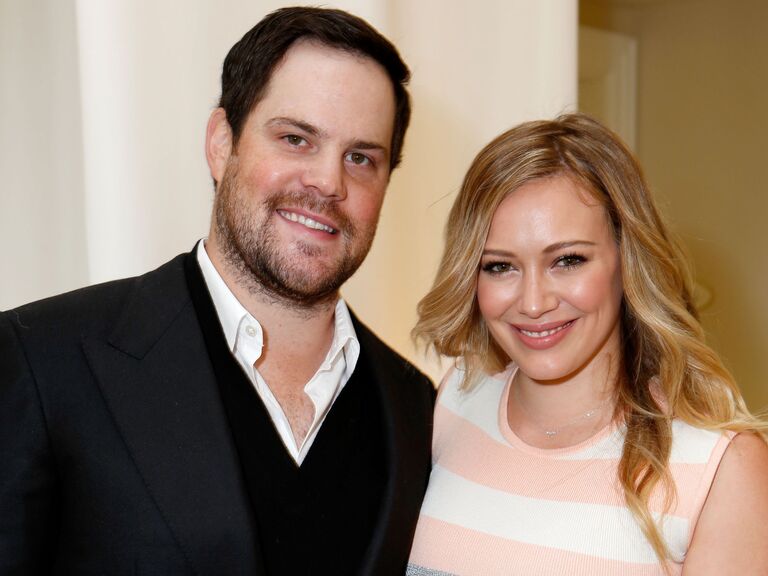 Disney child star Hilary Duff opened up about her abstinence to Elle Magazine in 2006, saying, "It's harder having a boyfriend who's older because people just assume. But [virginity] is definitely something I like about myself." (At the time, she was in a relationship Good Charlotte singer Joel Madden.) In 2007, she began dating Canadian hockey player Mike Comrie, who she married in 2010. She gave birth to their first child, a son, in 2012 before the duo announced their divorce in 2014. Duff is now married to singer Matthew Koma, and together they share two daughters.
Ciara & Russell Wilson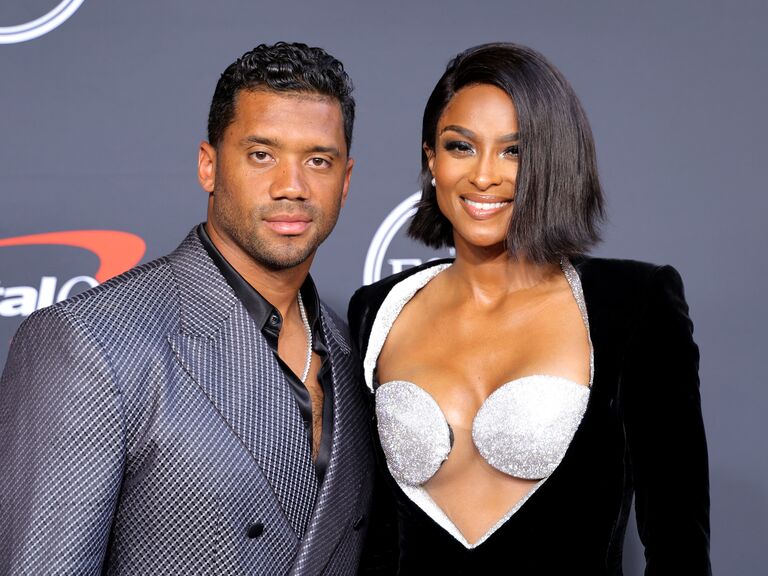 In 2015, Ciara and her boyfriend, Russell Wilson, quarterback for the Seattle Seahawks, revealed their plans to abstain from sex until after they tied the knot. "It's until the deal is sealed. Absolutely!" Ciara told Access Hollywood. The couple married at a destination wedding in England in 2016 before welcoming children Future, Win and Sierra.
Carrie Underwood & Mike Fisher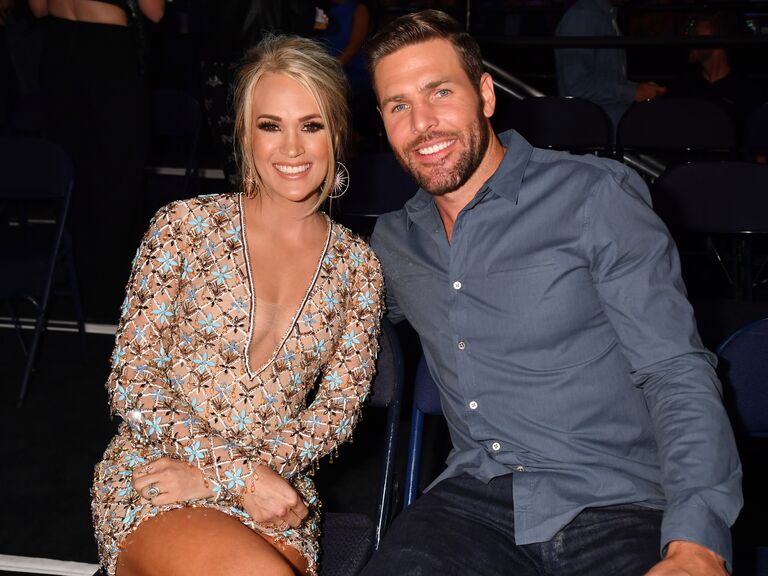 Country singer Carrie Underwood said in a 2007 interview that she would wait until marriage to have sex, and she wed hockey player Mike Fisher in 2007. Since their nuptials, the couple went on to have two sons together, Isaiah and Jacob.
Catherine Giudici & Sean Lowe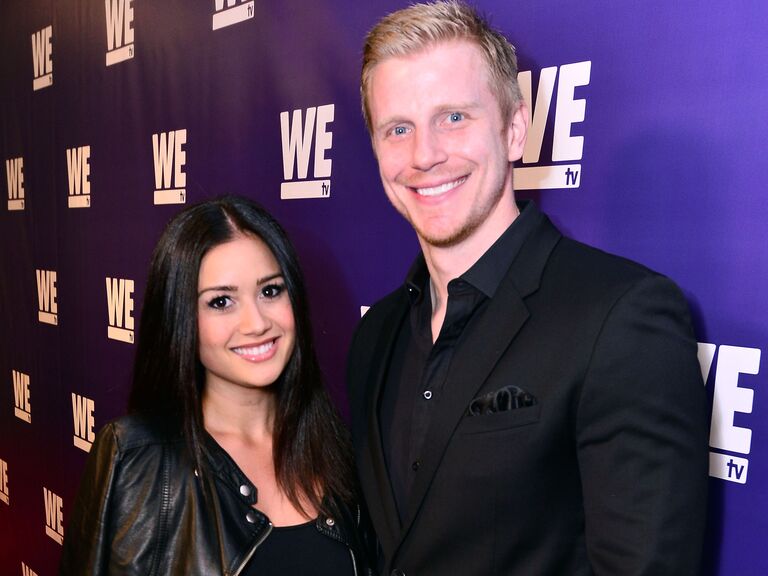 The Bachelor season 17 star Sean Lowe made headlines when he opted not to enter the Fantasy Suites during his time on the show. Ultimately, he and his final rose recipient Catherine Giudici decided not to have sex until their honeymoon. "We made a really good decision for us and we're excited to consummate as husband and wife," Giudici said on The View before their 2014 wedding. "It's something that is a benefit of being married." They're now the proud parents of three children: Samuel, Isaiah and Mia.
Jessica Simpson & Nick Lachey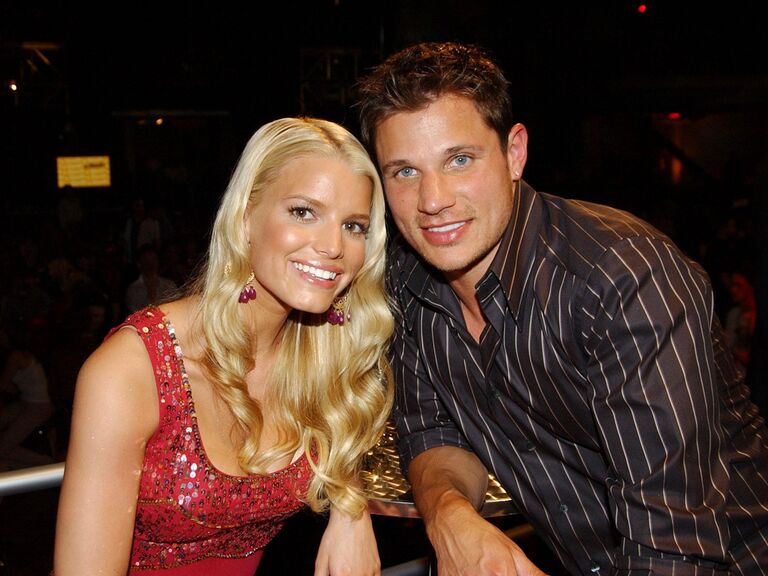 Jessica Simpson, who received a purity ring from her father at 12 years old, famously spoke out multiple times about remaining a virgin until marriage. "Of all the things about myself, staying a virgin until my wedding night is the thing that makes me most proud," Simpson said on Newlyweds about her marriage to former husband Nick Lachey.
Mariah Carey & Nick Cannon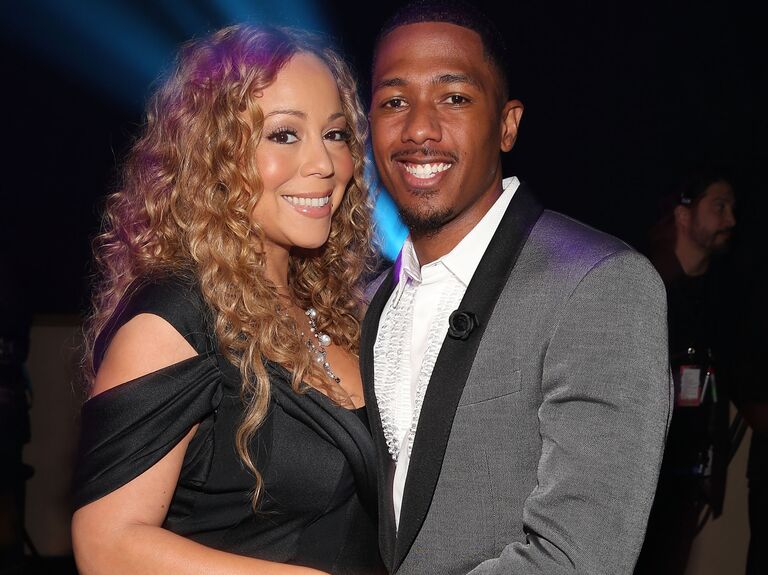 Although this couple split in 2015, Nick Cannon revealed in a radio interview after their 2008 marriage that he and Mariah Carey waited until their honeymoon to have sex for the first time. Cannon and Carey wed only two months after getting engaged, so they didn't have to wait for too long, though.
Danielle & Kevin Jonas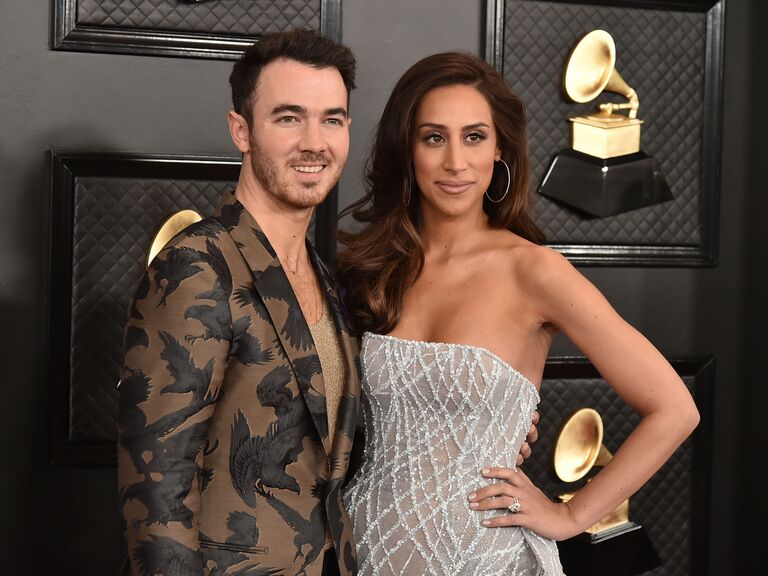 Along with his brothers Nick and Joe, Kevin Jonas started wearing a purity ring at the age of 11. The singer waited to have sex until marriage with his wife, Danielle Deleasa, in 2009. Together they now share daughters Valentina and Alena.
Adriana Lima & Marko Jaric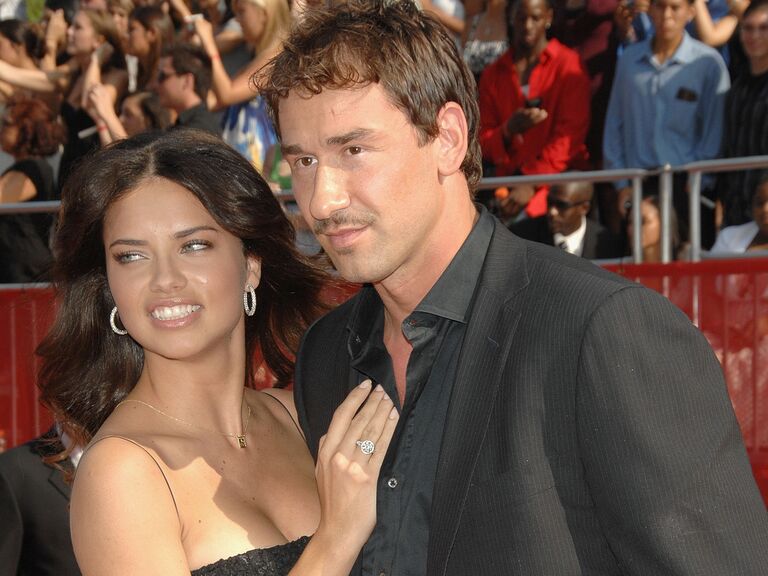 Even though Victoria's Secret model Adriana Lima is no stranger to sexy lingerie, she announced in 2006 that she would remain a virgin until marriage. "Sex is for after marriage. [Men] have to respect that this is my choice. If there's no respect, that means they don't want me," she said in a GQ interview. Adriana wed basketball player Marko Jaric in 2008, but they separated in 2014.