A Complete Guide to Recreating Hailey Bieber's Bachelorette Party
We've got the scoop on where to stay, what to do, and how to party like Mrs. Bieber.
We have included third party products to help you navigate and enjoy life's biggest moments. Purchases made through links on this page may earn us a commission.
Although she got married to Justin Bieber in 2018, Hailey Bieber continues to provide wedding inspiration to this day. Not only is the skincare mogul's wedding dress one of the most Google-searched celebrity gowns of all time, people continue to look to the former bride for wedding hair and manicure ideas too. (Hi, chrome wedding nails.) Fashion and glam aside, there's yet another element of her big day that we're still obsessed with: her bach trip.
Hailey Bieber's bachelorette party was certainly one for the ages. The "spicy" affair took place in West Hollywood, California, just a few days before the Biebers' 2019 sequel wedding in South Carolina. If you enviously watched the wild bash play out on the bride's Instagram Stories, we have great news: You, too, can recreate Hailey Bieber's Los Angeles bachelorette party for yourself or a friend. In this comprehensive (and shoppable!) guide, we break down where to stay, what to do, and how to pack like Mrs. Bieber for your own prewedding bash—pop star husband not included.
In this article:
Inside Hailey Bieber's Bachelorette Party in West Hollywood
Just days before Justin and Hailey Bieber's September 30, 2019 wedding, the bride-to-be partied with her nearest and dearest in West Hollywood, California. Kendall Jenner reportedly helped plan Hailey Bieber's bachelorette party, which included guests like Bieber's sister Alaia Baldwin, stylist Maeve Reilly, pro surfer Kelia Moniz, and content creator Natalie Manuel Lee.
The group began their night with dinner at Ysabel, a contemporary WeHo restaurant and lounge with a mid-century modern design. The party continued with drinks at the 1920s-themed bar Delilah, which is known for its swanky Art Deco vibe. While Hailey Bieber's bachelorette party didn't have a true theme, it was on the raunchy side, which she revealed to model Rosie Huntington-Whitely during an episode of her YouTube series, Who's In My Bathroom. "It's spicy at bachelorette parties," Hailey reminisced. "My bachelorette party was, like, p**** everything. It was, like, d*** straws [and other stuff]." In Instagram stories shared from the celebrations, partygoers could be seen wearing X-rated candy necklaces and drinking from pink goblets with "Bride to be" written in rhinestones.
What to Do on a Hailey Bieber-Inspired Bachelorette Trip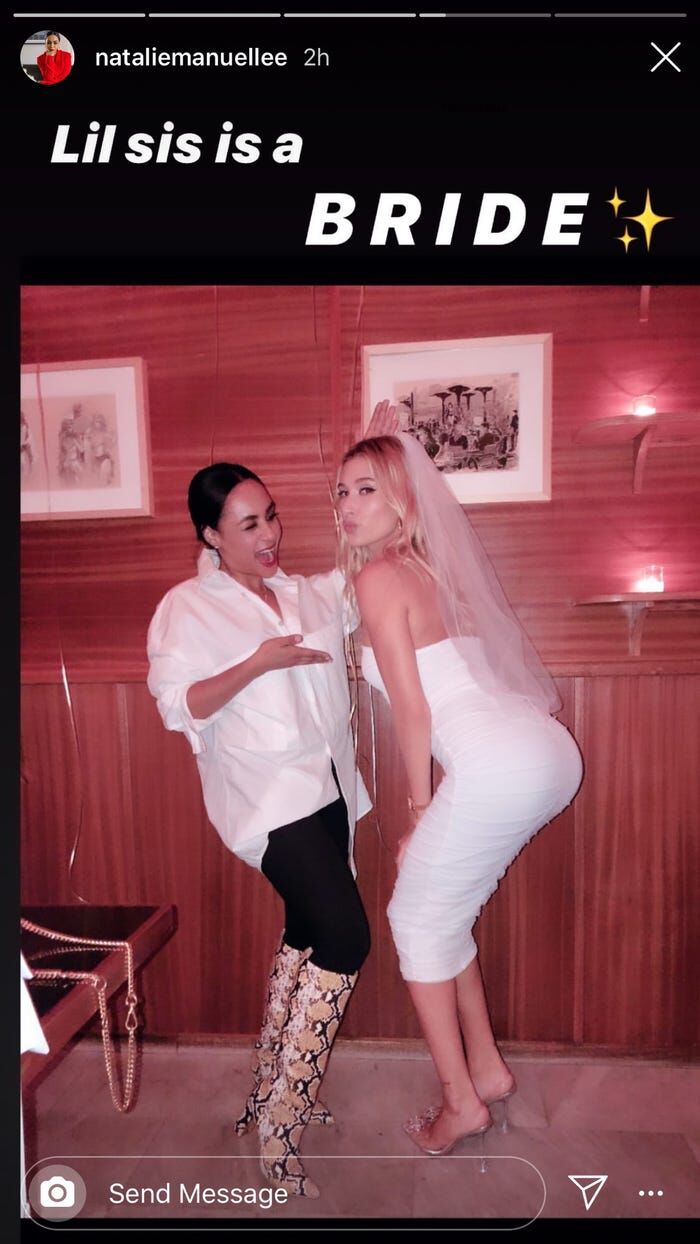 Now that you know all the dirty details of Hailey Bieber's bachelorette trip, you're ready to plan your own. Whether you're the to-be-wed or the bestie on planning duty, here's exactly what to do at a Hailey Baldwin bachelorette party.
Book a Rental in Los Angeles
To truly go all out, consider planning a bach trip in West Hollywood or the greater LA area so you can hit up the same hotspots as Hailey and her crew. Of course, we know that destination bachelorettes aren't always feasible. If California isn't an option, you can replicate the same vibes by going to similar restaurants and accessorizing with matching decor, which you can shop below. For groups that are able to travel to the West Coast, keep scrolling to find the best WeHo hotel rooms and home rentals.
Have Dinner at Ysabel
Begin your Hailey Bieber-inspired bachelorette party just like she did: with dinner at Ysabel. Located on Fairfax Avenue, this restaurant offers an eclectic New American menu (including Sunday brunch) and innovative cocktails. The property also has a variety of seating options that accommodate groups of all sizes, like an open-air courtyard patio, a dark and cozy bar, a private dining tent, and several lounge areas. In addition to general reservations, Ysabel also offers packages for large group event rentals.
Get Drinks at Delilah
Next, head to Delilah for after-dinner cocktails or a nightcap. This roaring '20s-inspired bar is only a six-minute walk from Ysabel, so no Uber required. Here, you and your besties can indulge in a late-night sweet treat, like their "slutty brownie," which is perfectly on theme with Hailey's self-proclaimed spicy soirée. For those that really want to pull out all the stops, you can also make large group reservations or splurge on bottle service too. Delilah is a huge celebrity hotspot, so keep an eye out for frequent A-list diners like Kendall Jenner, Ciara and Russell Wilson, or even Hailey Bieber herself.
Schedule a Chrome Manicure
While Hailey Bieber's bach was only one night (that we know of), your fun doesn't have to end there. After all, there's so much more you can do to emulate the bachelorette trip of Hailey Bieber. During your bash, we recommend scheduling a group manicure session. Hailey Bieber is known for going viral for her unique nail designs—especially her chrome mani, which was created by nail artist Zola Ganzorigt. Look into nail salons near your destination to enjoy some R&R…and to make sure everyone's nails are on point for the 'gram.
Stop by Erewhon Market
While in LA, be sure to allocate time for a trip to Erewhon Market on the itinerary. This luxury health food store partnered with Hailey Bieber to create a strawberry skin smoothie in the summer of 2022, which quickly took the internet by storm. Although the concoction was only available for a limited time, you and your crew will still have fun pursuing the aisle of this Los Angeles staple for unique snacks. And, if you really had your heart set on trying Hailey's concoction, bring a blender to your home base and try a copycat recipe (like this one from Vital Proteins that went viral on TikTok).
Plan a Spa Day
Following the wildly successful release of her skincare line Rhode, Hailey Bieber made a name for herself in the beauty and wellness community. While the line isn't available to shop in stores just yet, you and your besties can get Hailey-approved dewy and hydrated skin by scheduling a group spa day. There are plenty of top-rated spots in West Hollywood to treat yourself to a facial. Below are some salons to consider—or, use a service like Classpass or Groupon to find group rates.
Grab a Coffee at Alfred Melrose Place
If you were on Instagram in 2016, you're probably familiar with Alfred Coffee. The brand's Melrose Place location is an Instagramable haven that serves as the perfect spot to grab a pick-me-up for an afternoon of window shopping and sightseeing. (Pro tip: This coffee shop is right next door to the Kate Somerville spa clinic listed above, making it insanely easy to cross off two activities at once.)
Stop by SUR and Pump
Reality TV fans, this one's for you. If your goal is to replicate Hailey Bieber's bachelorette party, you're probably well-versed in the world of celebrity culture—which means you definitely need to schedule stops at Lisa Vanderpump's West Hollywood restaurants, including SUR, Pump and TomTom. (Trust us, the Bravo fans in your group will thrive.) Grab dinner, stay for a few cocktails, and be sure to grab some pictures while you're there. Bonus points if you snag one under the infamous frame of Tom Schwartz and Tom Sandoval kissing.
Sightsee in Hollywood
West Hollywood is only a ten-minute drive from Hollywood, so it may be worth planning a day to sightsee in Tinseltown. Check out the Hollywood Walk of Fame, pop into local museums, or take a guided tour of celebrity homes.
Where to Stay for a Hailey Bieber-Inspired Bachelorette Trip
Non-West Coasters will need to find a great place to stay for a Hailey Bieber bachelorette party. While you can always use a service like Hotels.com, Booking.com or Expedia to find competitive rates, we've also rounded up some of the best West Hollywood home rentals and hotels.
The Best West Hollywood Home Rentals
The Best West Hollywood Hotels
What to Pack for a Hailey Bieber Bachelorette Party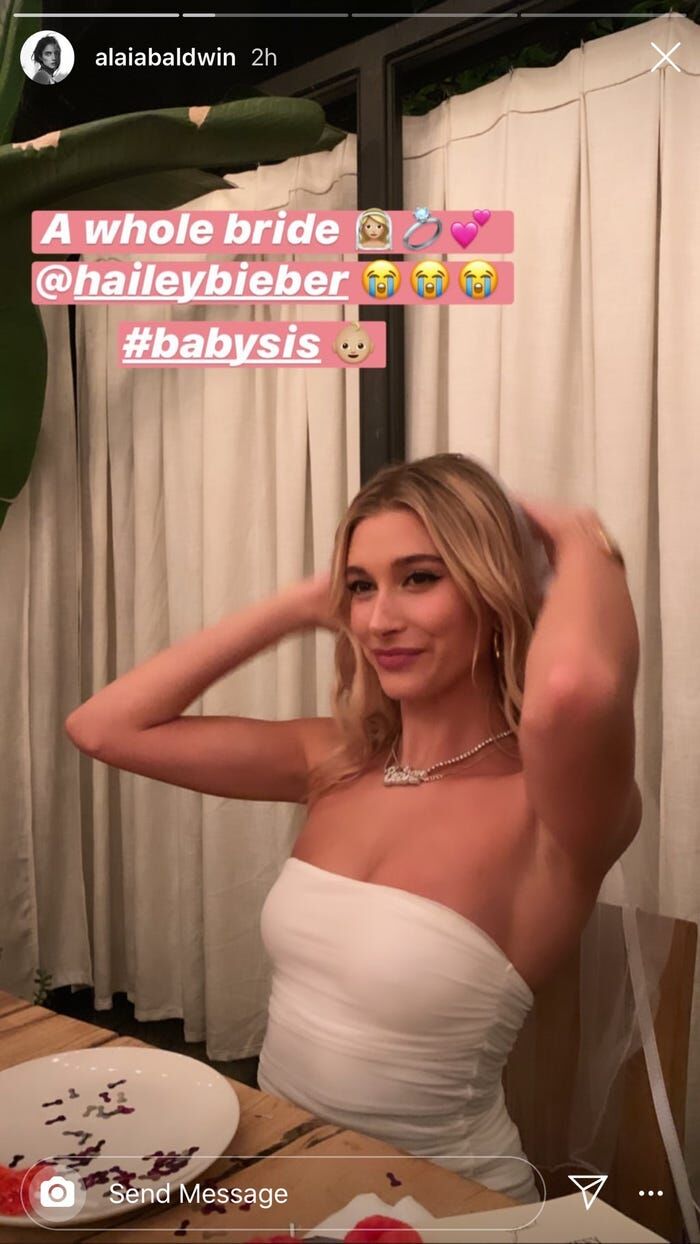 We've covered what to do and where to stay for a bachelorette trip inspired by Hailey Bieber. To complete our guide, we've put together a list of essential items to pack, from Hailey Bieber's own bachelorette outfit to decor and even luggage.
Hailey Bieber's Bachelorette Dress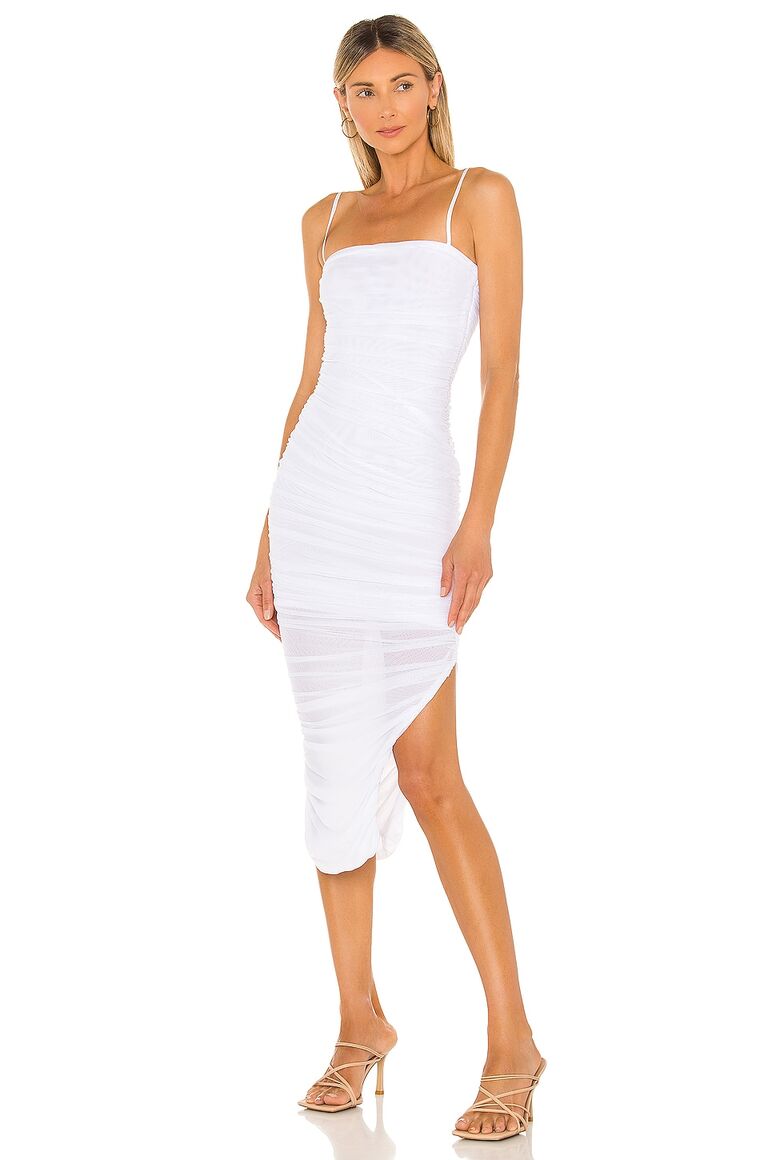 As soon as photos dropped, eagle-eyed fans were able to track down Hailey Bieber's bachelorette dress. She wore a ruched white midi frock with clear straps from Oh Polly—and it was only $57! Although both the white and peach colors are currently sold out, we were able to find a near-perfect dupe from Revolve in a similar price range.
Miniature Wedding Veil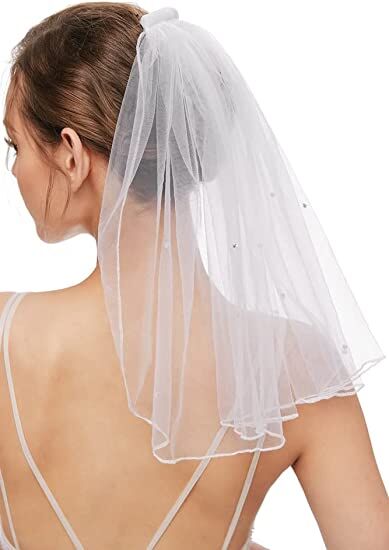 Mrs. Bieber channeled her status as bride-to-be by pairing her white midi dress with a fun veil for dinner. When planning your own Hailey Bieber bachelorette outfit replica, be sure to top off your white midi dress with this cute headpiece.
Pink Goblets
Hailey and her crew were seen drinking out of pink goblets with "Bride" bedazzled in rhinestones. To get the look, consider splurging on a six-pack of similar pink goblets. Not only will they make drinking champagne way more fun, they'll serve as great party favors too.
Pink Koozies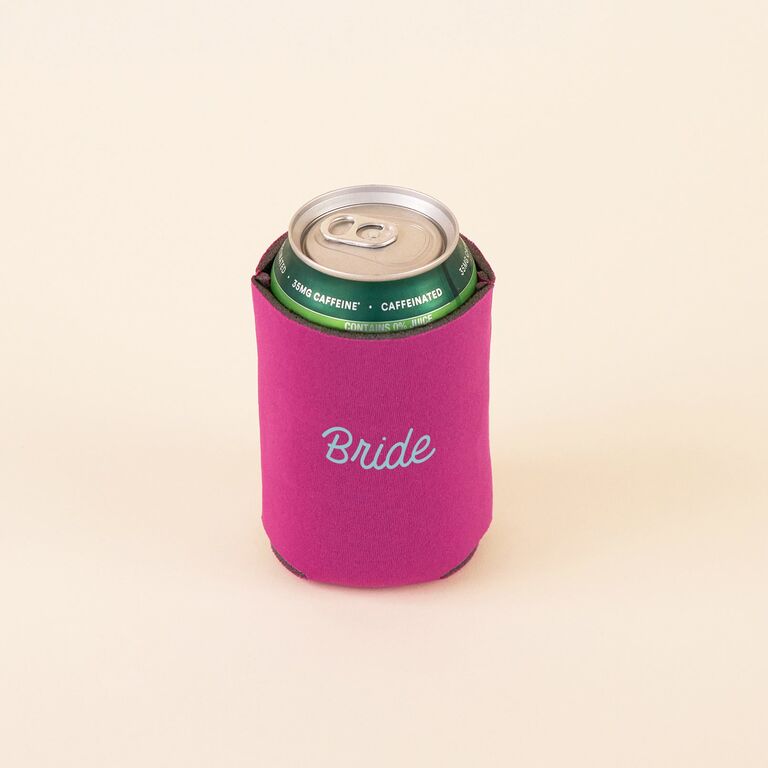 For groups that prefer canned beverages, swap the goblets for pink koozies instead. You can snag this design from bridesmaid dress company Birdy Grey, which also offers plenty of bach party decor and accessories too.
Chrome Press-On Nails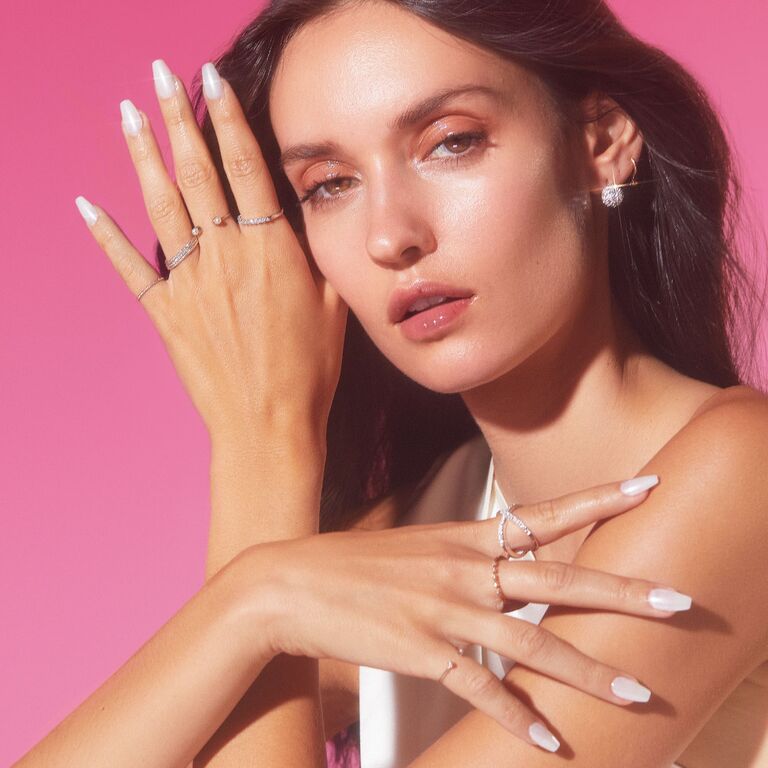 What's a Hailey Bieber party without chrome nails? If you aren't able to make it to a salon, we have great news: You can easily give yourself the glazed donut manicure at home thanks to Dashing Diva, the first brand to launch two glazed donut nail alternatives. In addition to glazed donut press-on nails, they also offer semi-cured chrome gel strips, which can be applied and shaped to your natural nail.
Shimmery Press-On Nails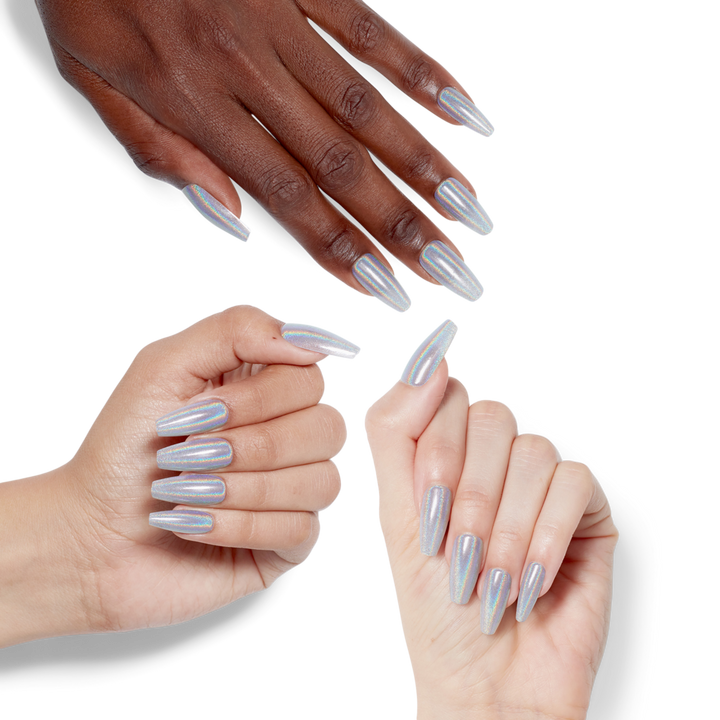 For more of a statement mani, you can emulate Hailey Bieber's nails with this silvery set of shimmering press-on nails from OPI.
Candy Necklaces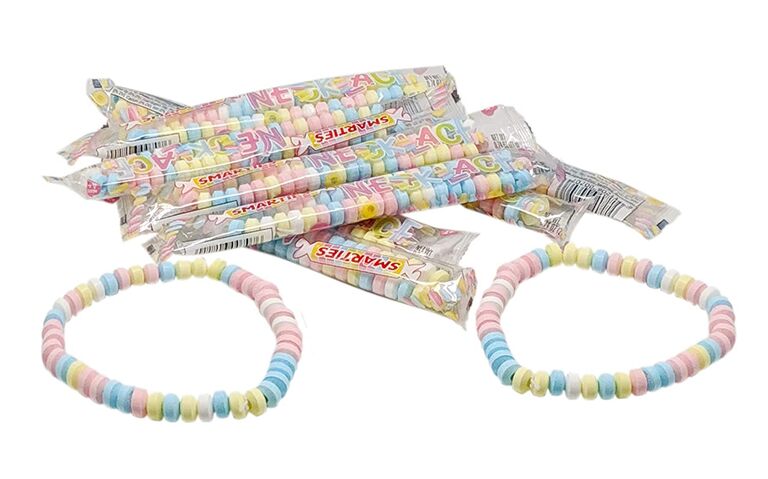 Nearly every guest at Hailey Bieber's bachelorette party was spotted wearing a candy necklace, so be sure to leave room in your luggage for this sweet treat.
Bachelorette Confetti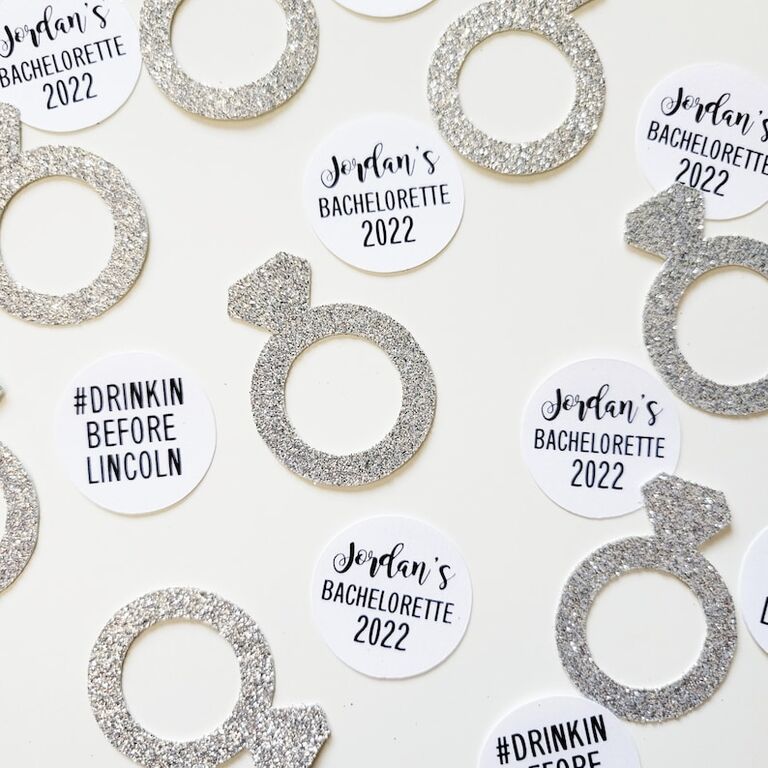 Look closely at Instagram Stories from Hailey Bieber's bachelorette trip and you just might see X-rated confetti scattered across the tables. We found a G-rated version of this shimmery decorative accent on Etsy, which you can customize with the bride's name or other fun sayings.
Weekender Bag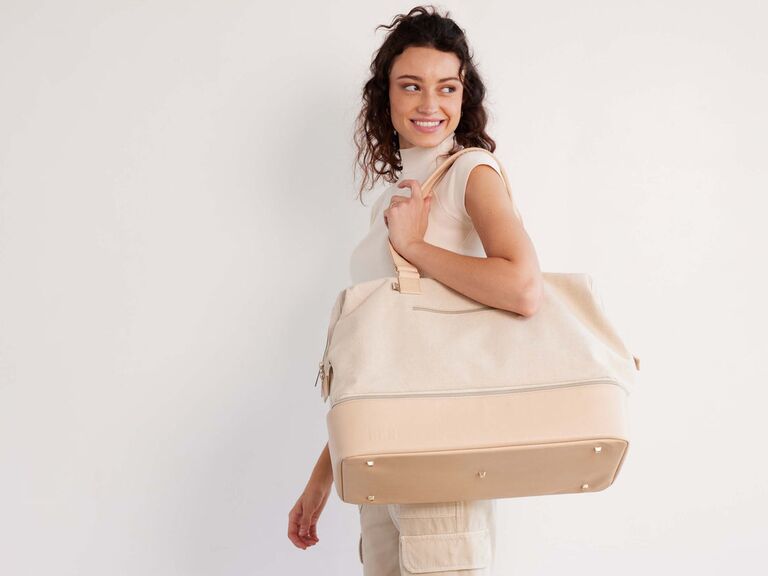 Shay Mitchell's luggage brand Béis is an internet fave—and it's not hard to see why. Not only are the designs effortlessly chic, they're known for offering way more storage than meets the eye. That's why this weekender bag is an absolute must for bachelorette parties. Whether you need a plane carry-on or a small bag to take in a car, this design will fit plenty of outfits, accessories and decorations.
Hardshell Luggage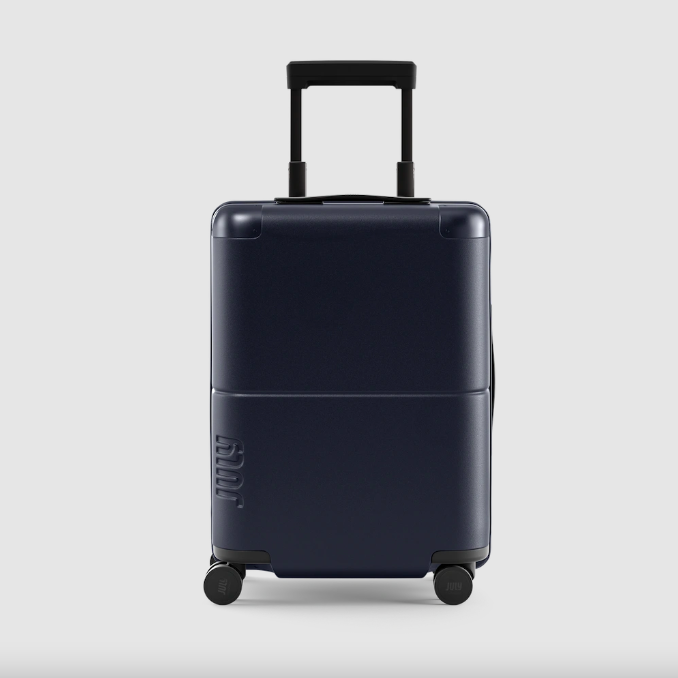 Australian DTC luggage brand July has certainly been creating a lot of buzz, especially among celebrities. (Chrissy Teigen and Apple Martin—the daughter of Gwyneth Paltrow and Chris Martin—are big fans.) If you've been meaning to upgrade your luggage, now's the time. This roomy carry-on has a crush-proof shell, as well as other bonuses like a lock, a hidden laundry bag and an electable battery.