DIY These Chic Marble Coasters
These fun coasters are an escort card, a place to rest a celebratory sip and a fun favor all in one.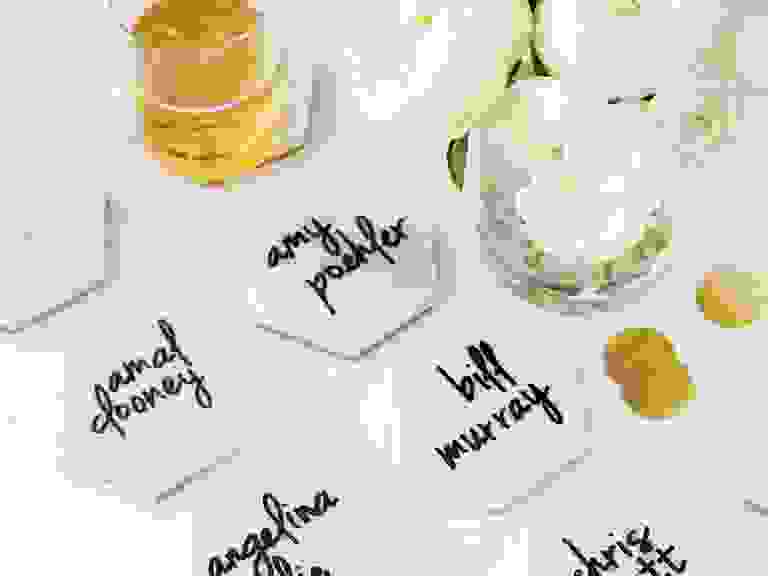 Pernille Loof

What You'll Need: 
marble tiles
cork
X-Acto knife
adhesive spray
paint pen
transfer paper
pencil
sealant
How to: 
1. Separate 4-inch hexagon tiles (we got ours from MarbleOnline.com) from mesh backing and trace on cork board.
2. Using an X-Acto knife, cut cork and glue to the back of the tile with adhesive spray. Let dry.
3. If you have killer handwriting, freehand guests' names on the front of the tile using a paint pen. Or cheat like us: Choose a fun typeface and print guests' names on paper. Using transfer paper, trace names on tiles with a pencil and then retrace with a paint pen.
4. Flip coasters over and add guests' table assignment to the cork (this makes for a fun "game" at the escort card table.
5. Finally, spray the tops of the tiles with a sealant, so the condensation from a cold glass doesn't make the paint run.