21 Pretty DIY Wedding Signs
From the ceremony to the reception, these signs will keep everyone in-the-know (while looking good!).
by Andrea Fowler
It's a small detail that's easily looked over, but having a few signs posted around at your wedding can be super helpful. Think: writing out the ceremony information and wedding party names instead of printing programs; directing people from the parking lot to the chapel; even putting a cocktail menu on display. If you have fancy penmanship skills (or you can enlist someone from your wedding party), why not show them off? Here are a few DIY ideas to inspire your own wedding day signage. 
Painted Wood Directional Sign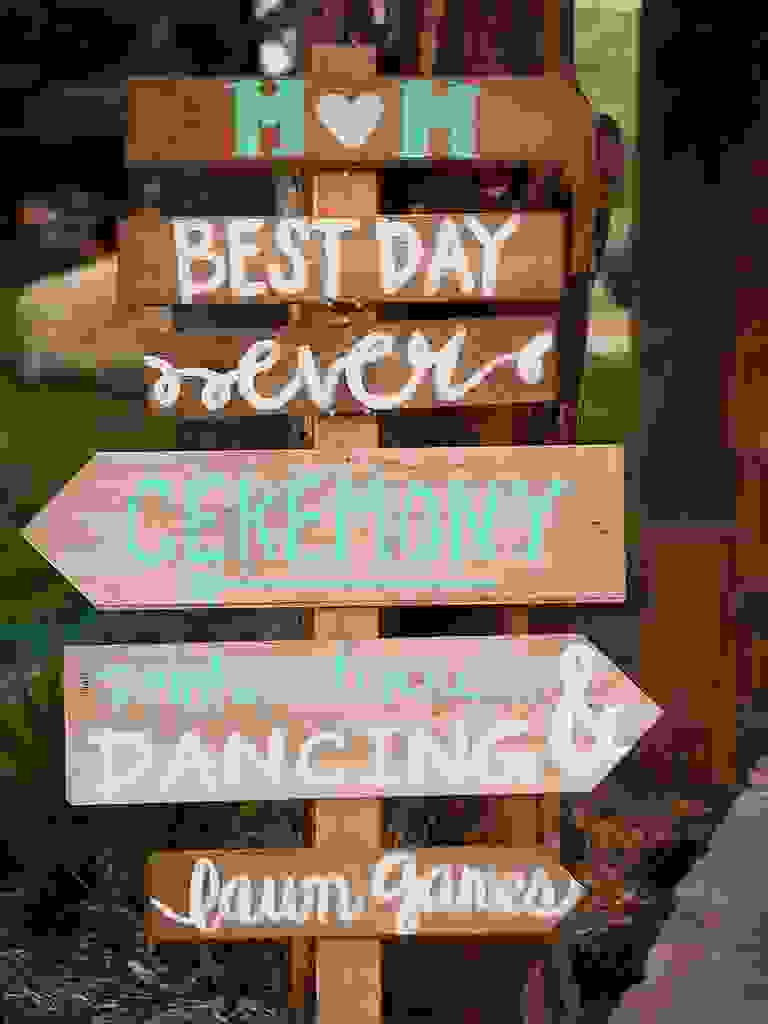 From: A Rustic Wedding at Spruce Mountain Ranch in Larkspur, Colorado
Directional Vow Sign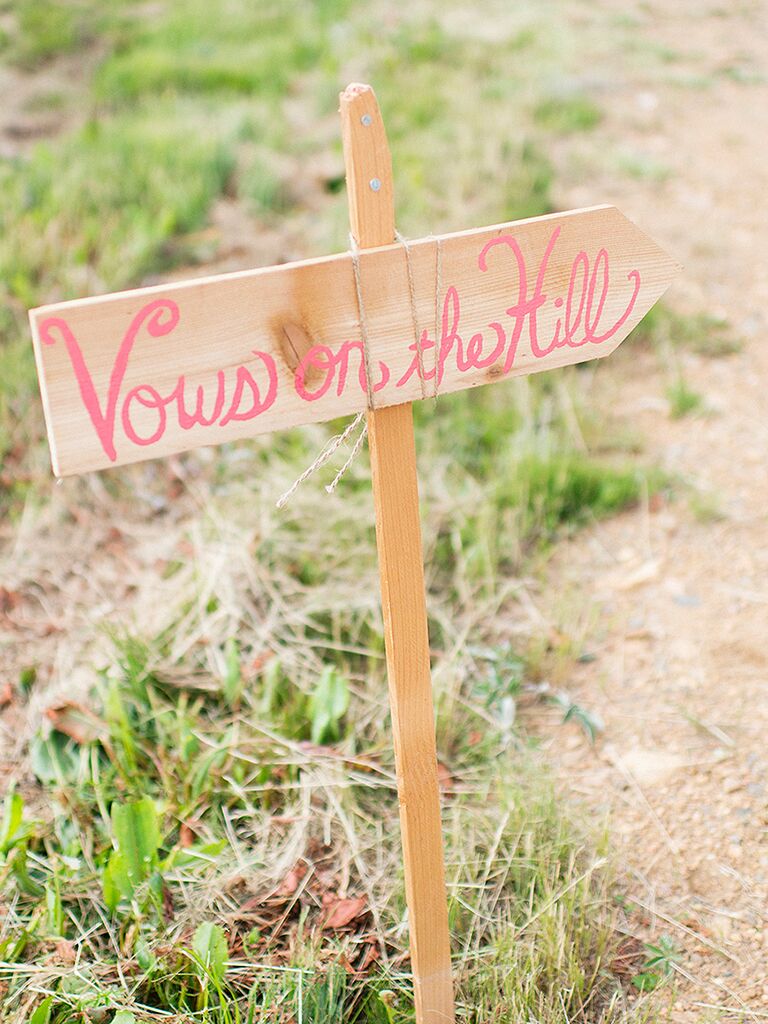 From: A Colorful Alternative Wedding at the Flying Horse Ranch in Jefferson, Colorado
Here Comes the Bride Sign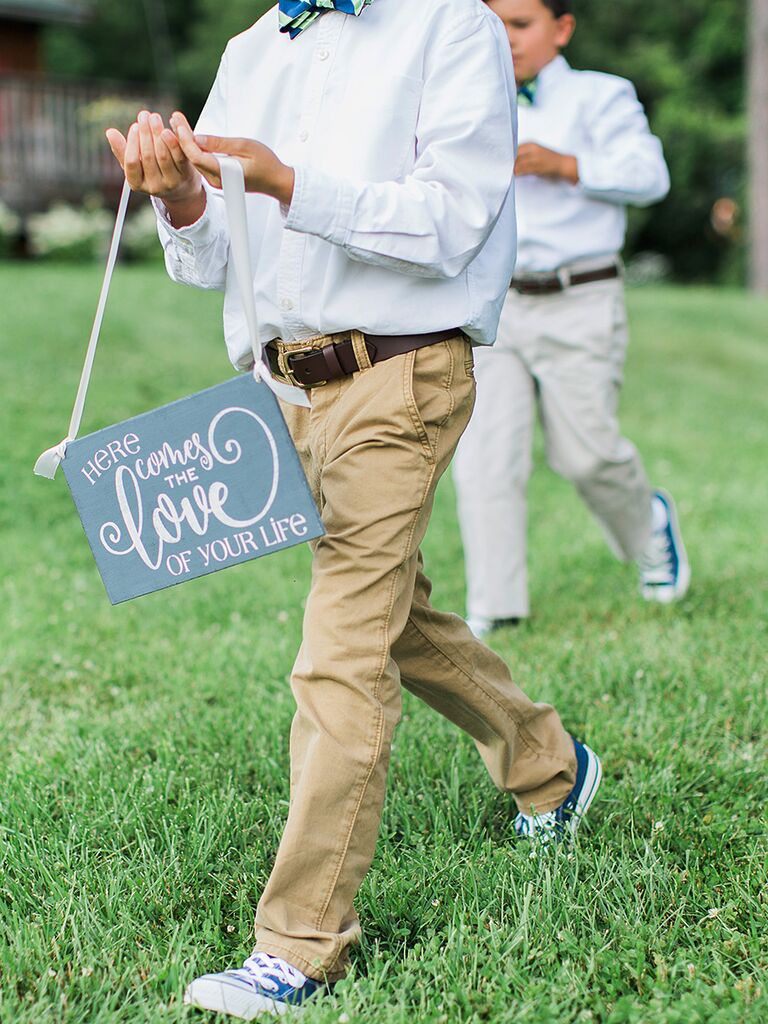 From: An Elegant, Rustic Wedding at Longlook Farm in Sanbornton, New Hampshire
Chalkboard-Painted Vintage Door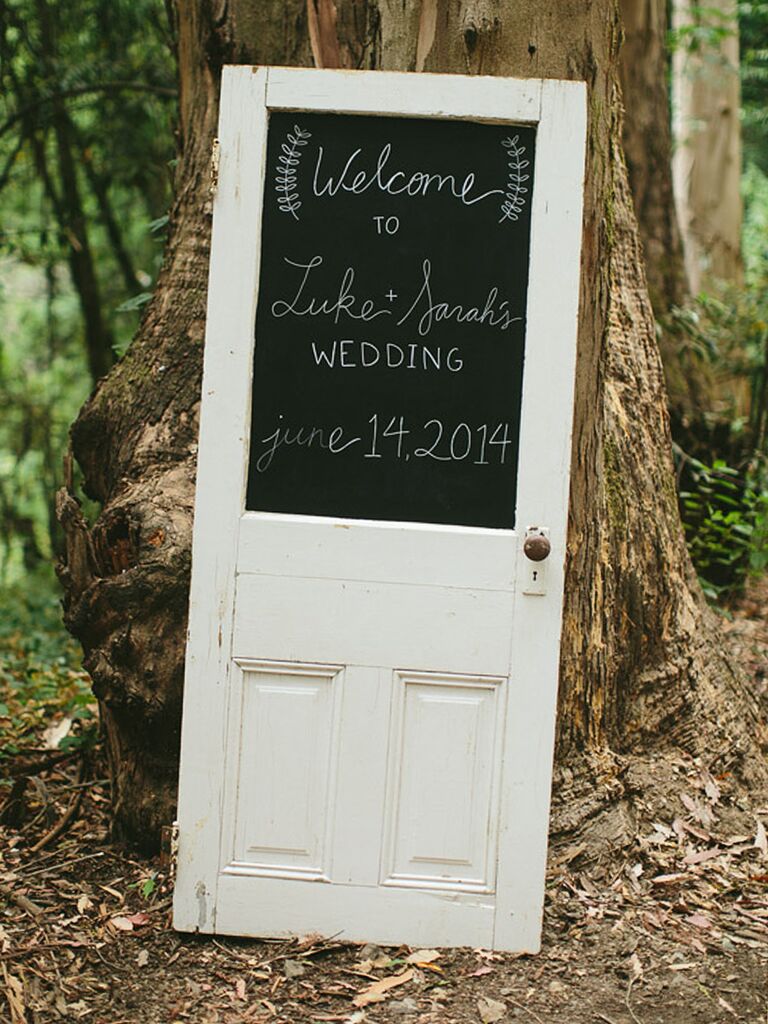 From: A Woodsy, Outdoor Wedding at Griffith Woods in Santa Rosa, California
Wooden Hashtag Sign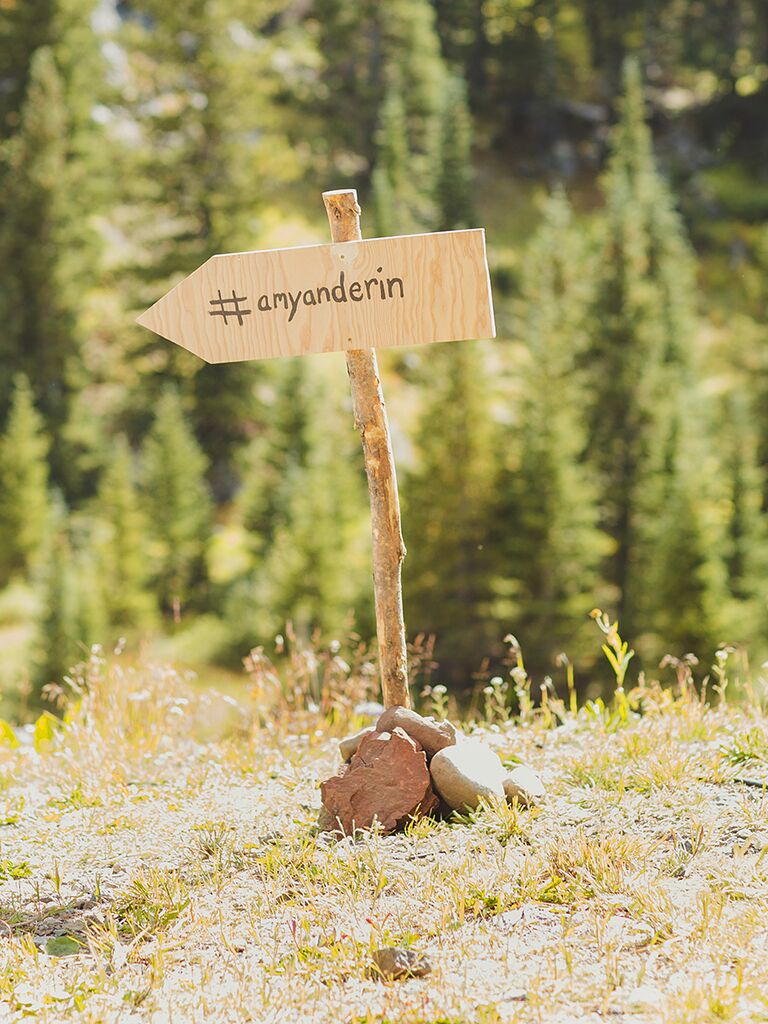 From: Rustic Mountain Wedding at a Private Residence in Alta Lakes, Colorado
Rustic Love Story Sign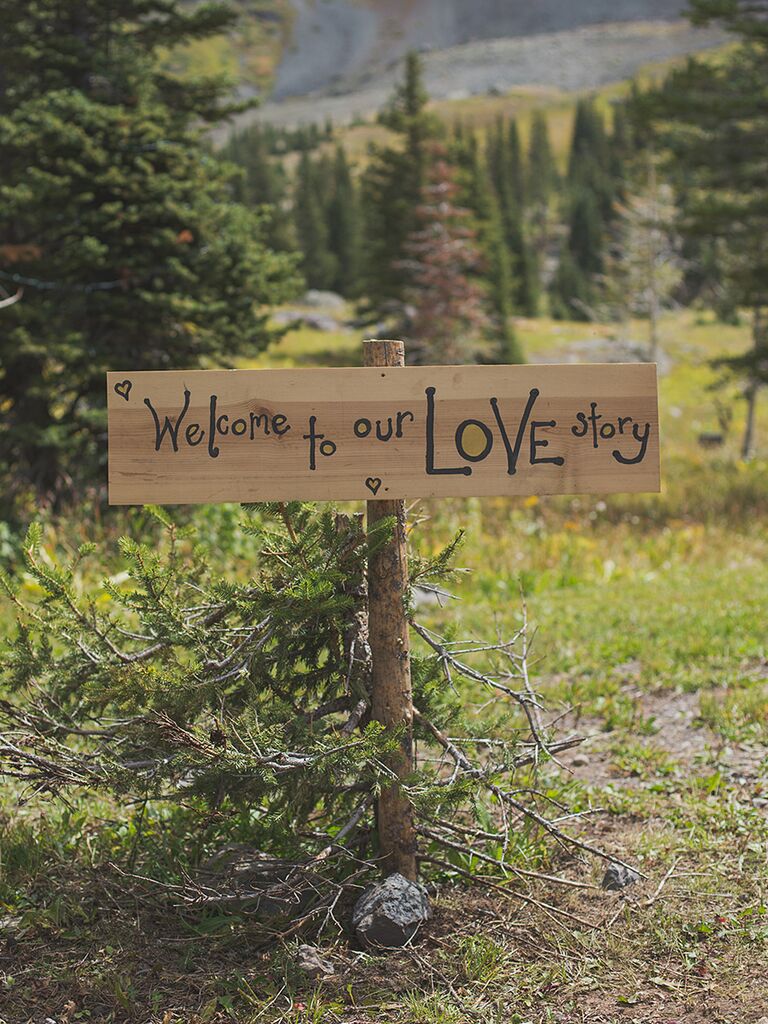 From: Rustic, Same-Sex Mountain Wedding at a Private Residence in Alta Lakes, Colorado
Chalkboard Timeline Sign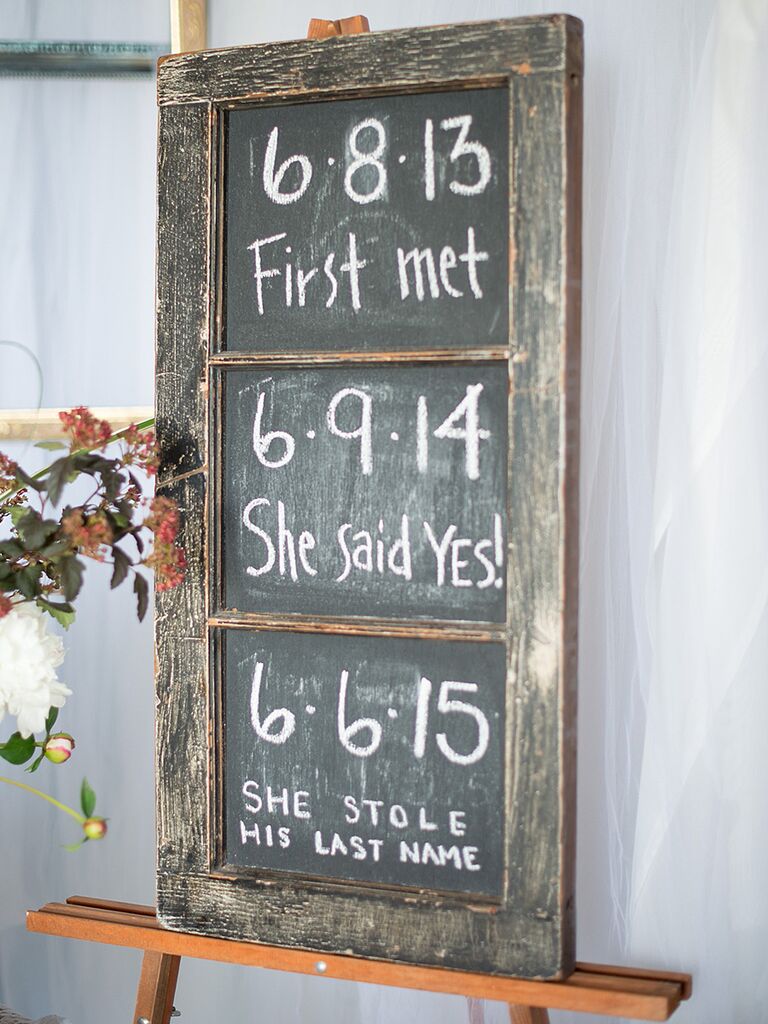 From: A Vintage-Inspired Barn Wedding on a Family Farm in Mt. Pleasant, Iowa
Calligraphed Welcome Sign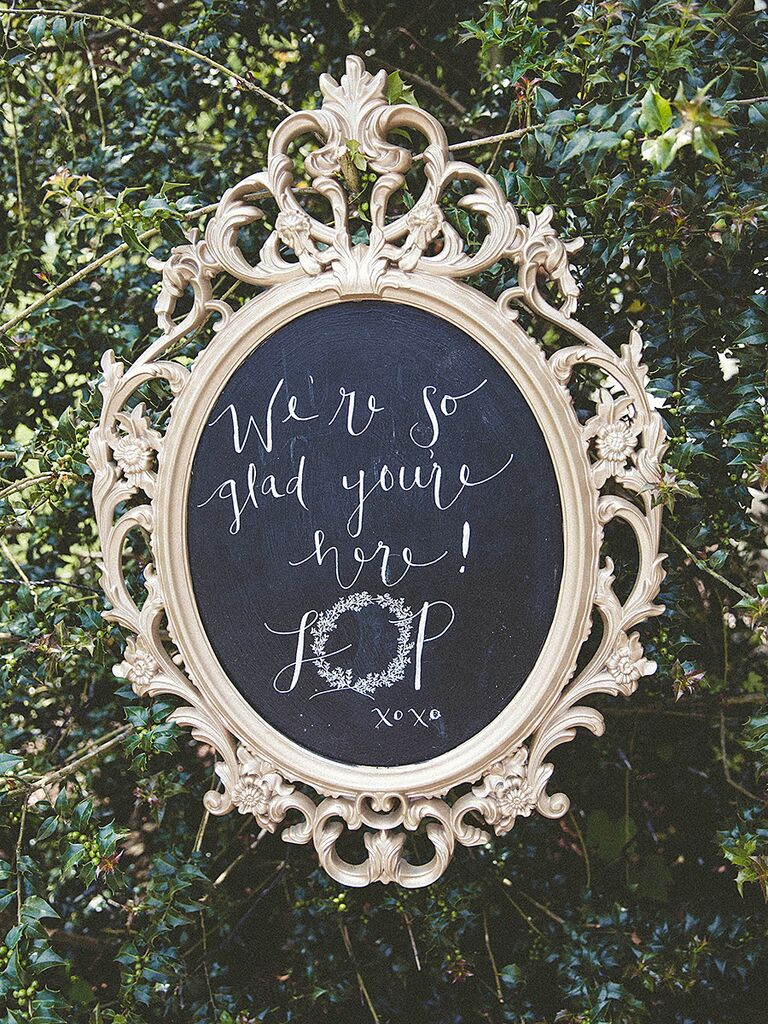 From: A Garden-Style, DIY Wedding at Anthony Wayne House in Paoli, Pennsylvania
Welcome and Guestbook Sign
From: A Bold, Fourth of July Wedding at Creek Club at I'On in Mount Pleasant, South Carolina
Ceremony Program Sign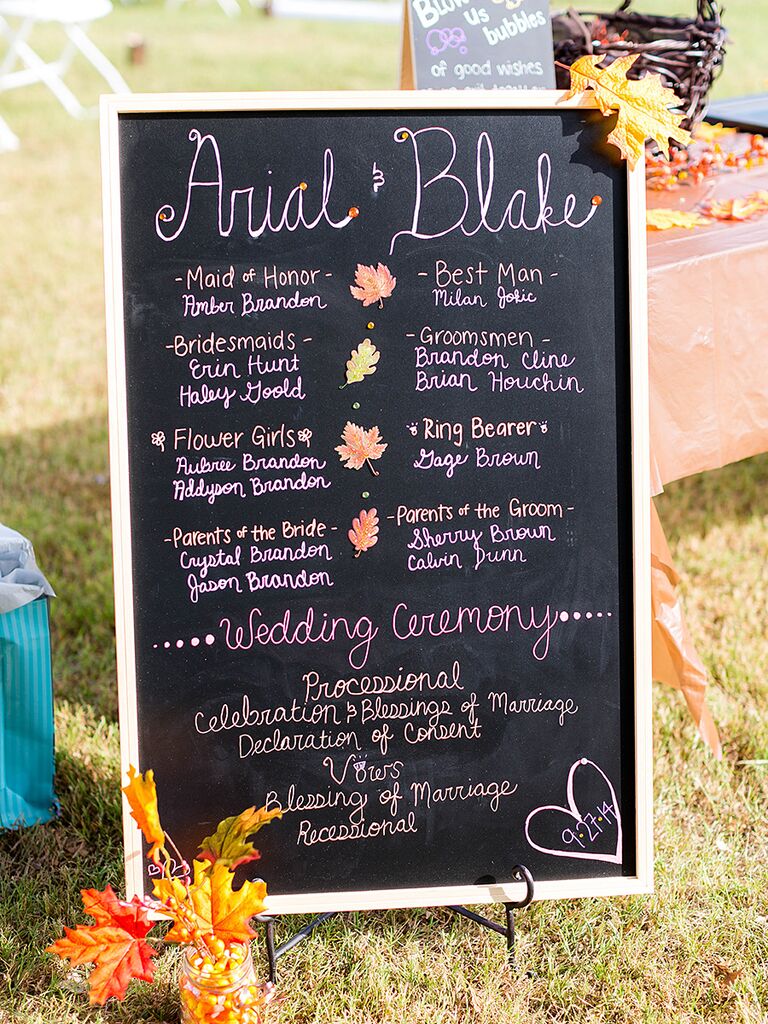 From: A DIY Fall Wedding at the UAW Solidarity Banquet Hall in Bowling Green, Kentucky
Kissing Bell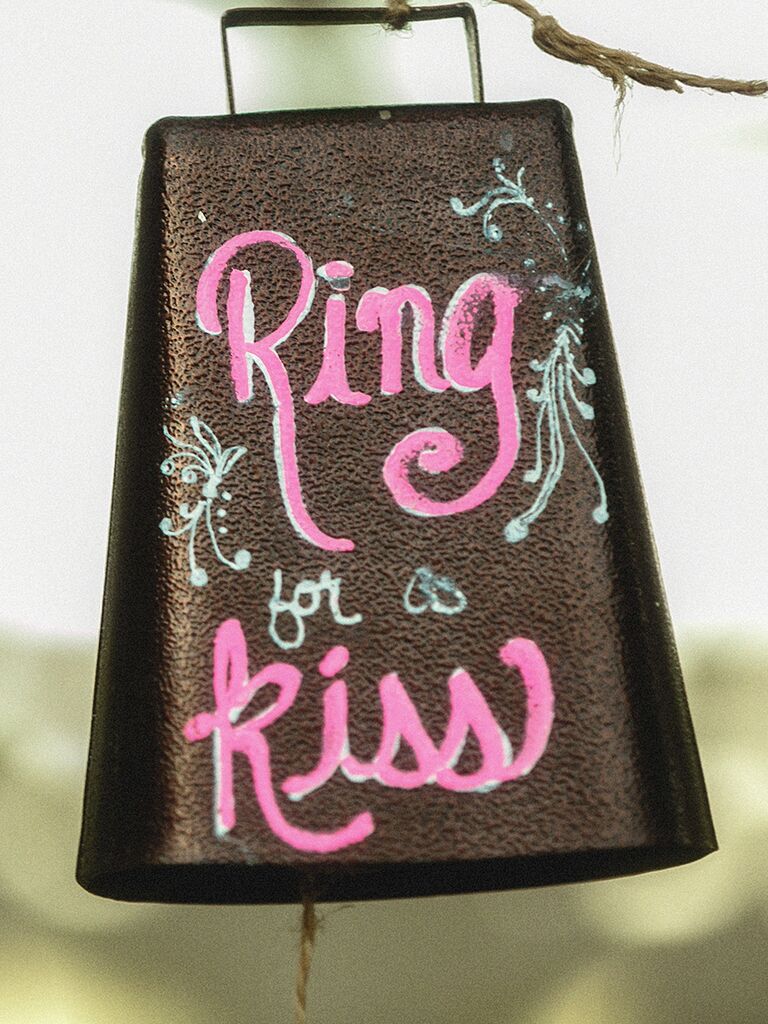 From: A Rustic Barn Wedding at Orcutt Ranch Horticultural Center in West Hills, California
Painted Beach Wedding Sign
From: A Timeless Oceanfront Wedding at Southern Charm Beach House in Holden Beach, North Carolina
Reception Party Sign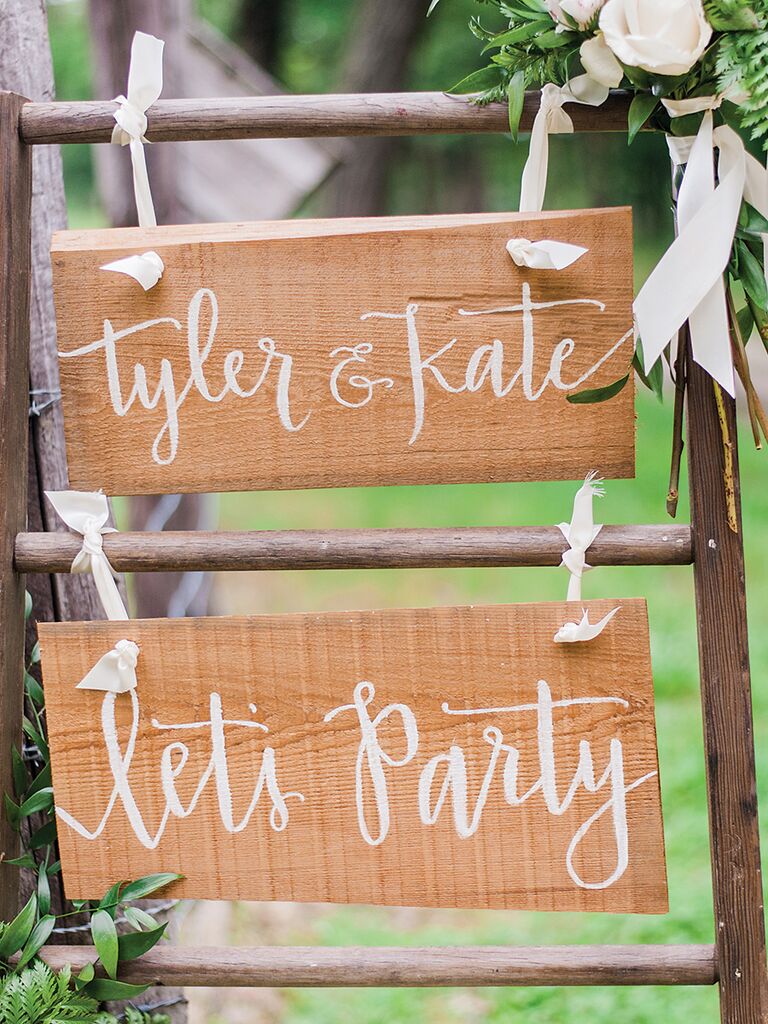 From: A Sophisticated, Rustic-Chic Wedding at the Red Barn in Jefferson City, Missouri
Suspended See-Through Frame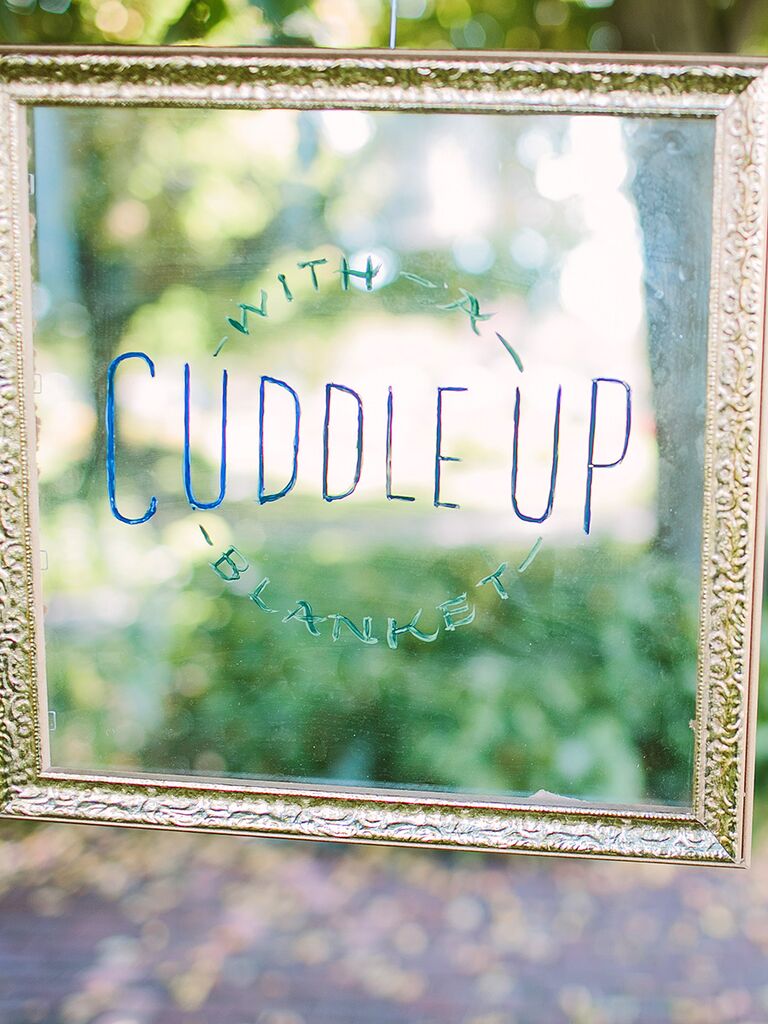 From: A Chic Fall Wedding at Windmill Island in Holland, Michigan
Framed Coffee Station Sign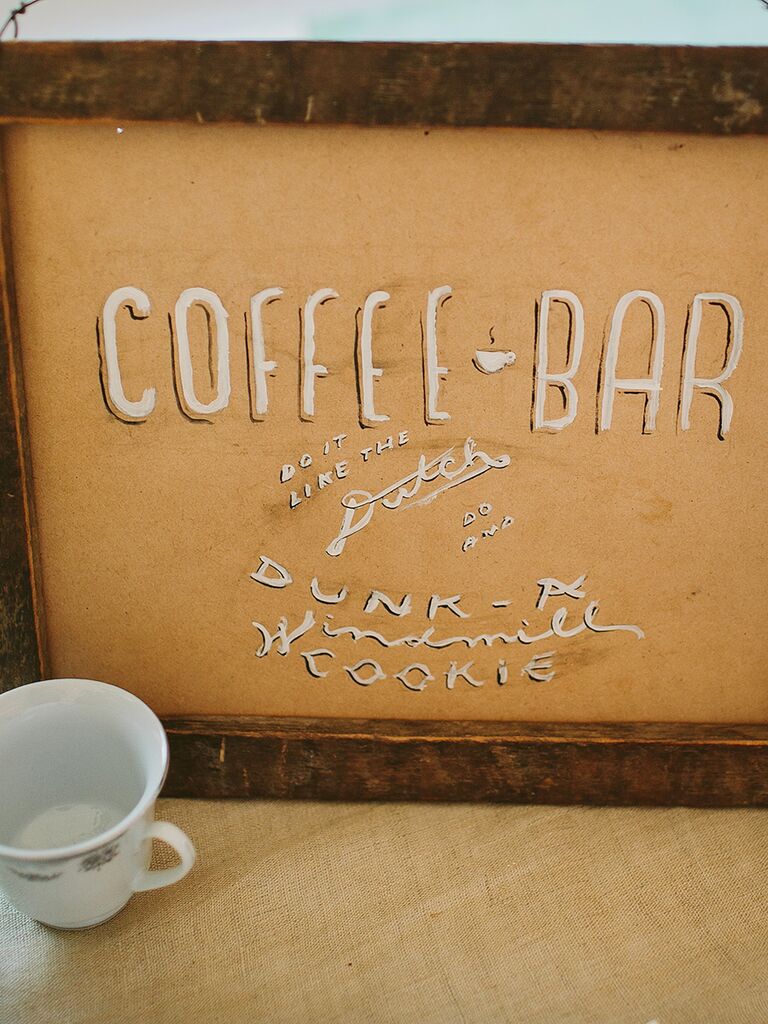 From: A Chic Fall Wedding at Windmill Island in Holland, Michigan
Windowpane Reception Seating Display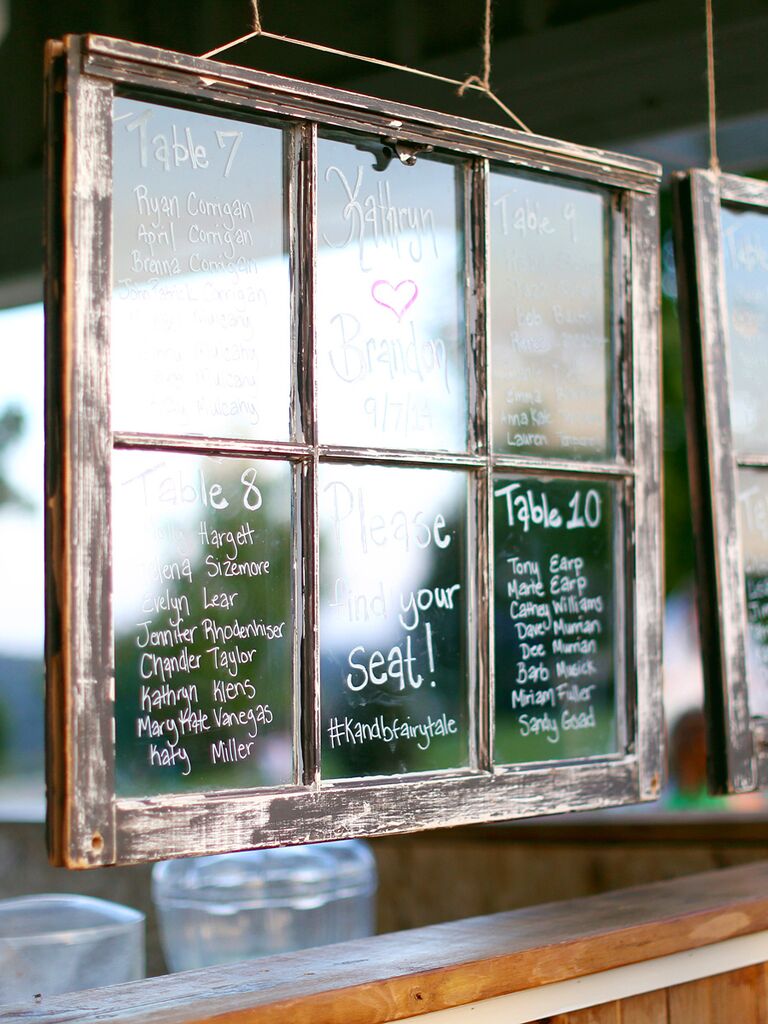 From: A Simple, Outdoor Wedding at Front Porch Farms in Charlotte, Tennessee
Sweetheart Table Signs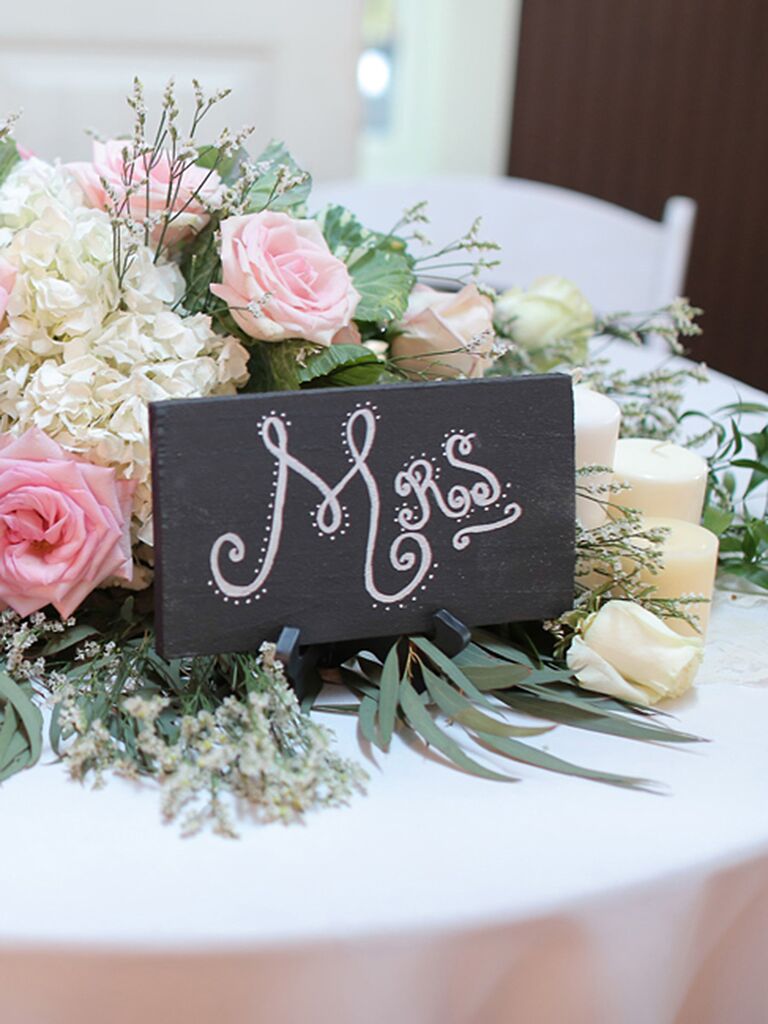 From: A Vintage-Inspired DIY Wedding at Elmwood Gardens in Palestine, Texas
Sign-In Guestbook Frame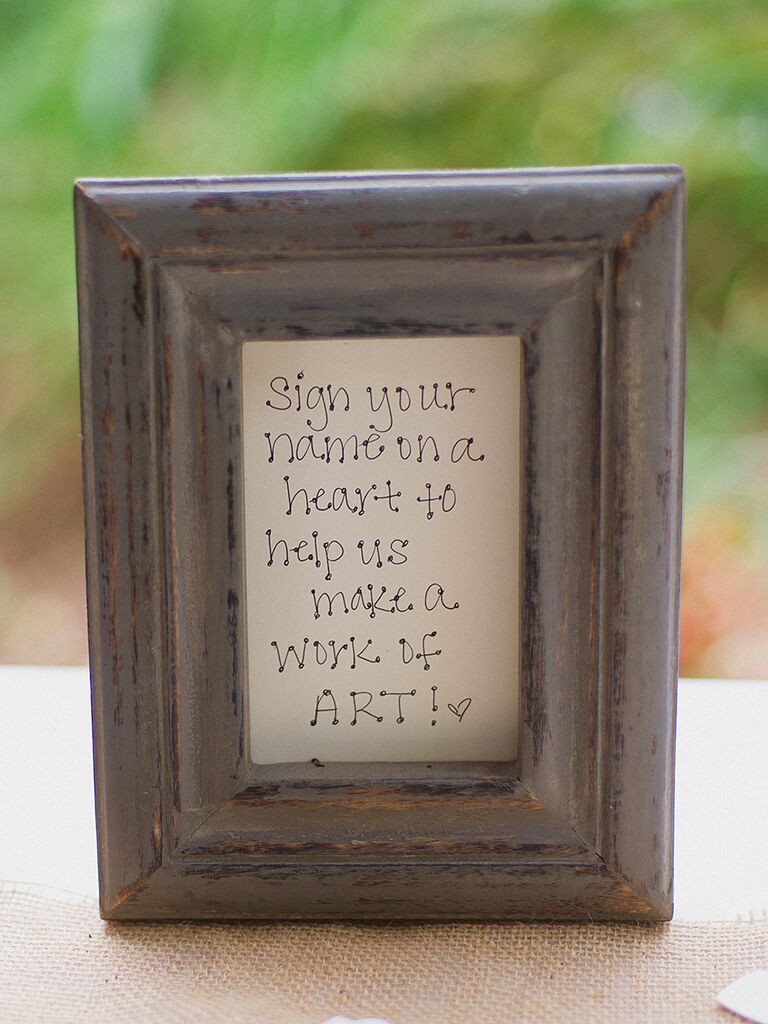 From: A DIY Outdoor Wedding at a Private Residence in Florida
Calligraphed Glass Photoframe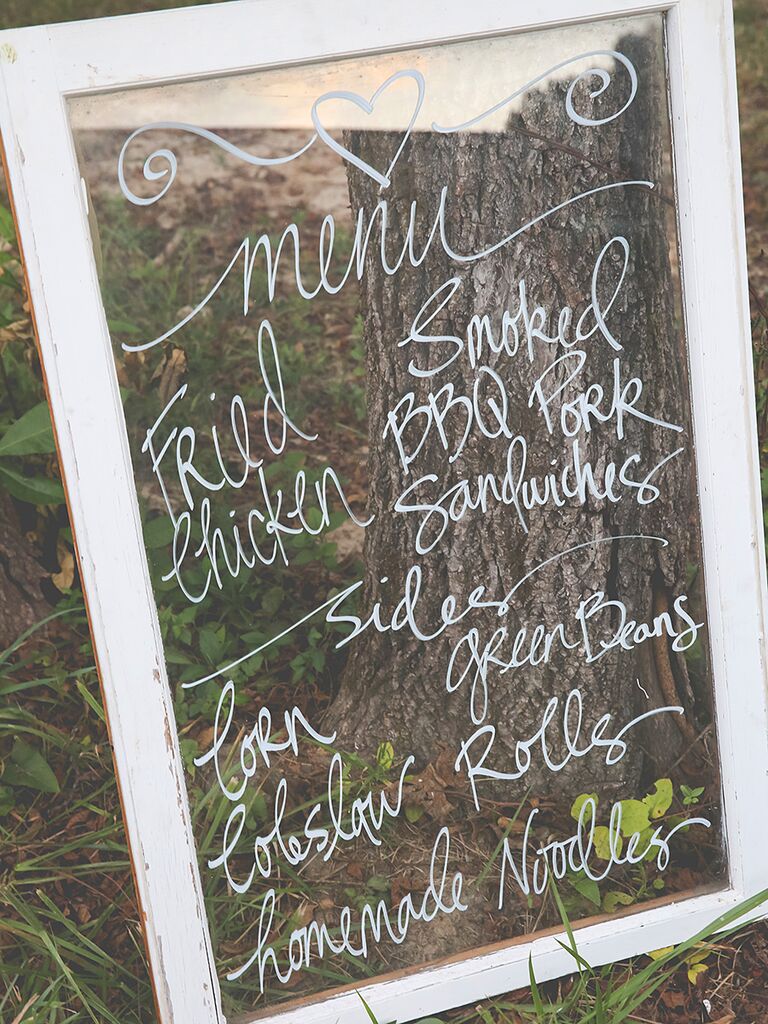 From: A DIY Bohemian Wedding at A Private Residence in Greenville, Missouri
Colorful Menu Sign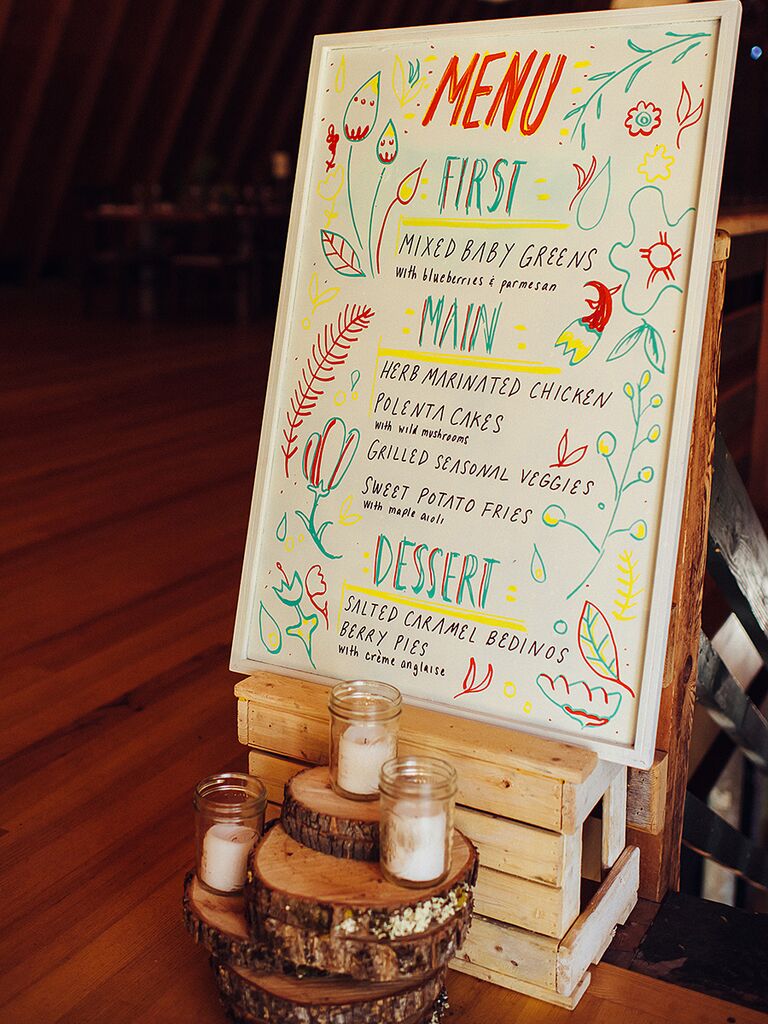 Art-Deco Themed Sign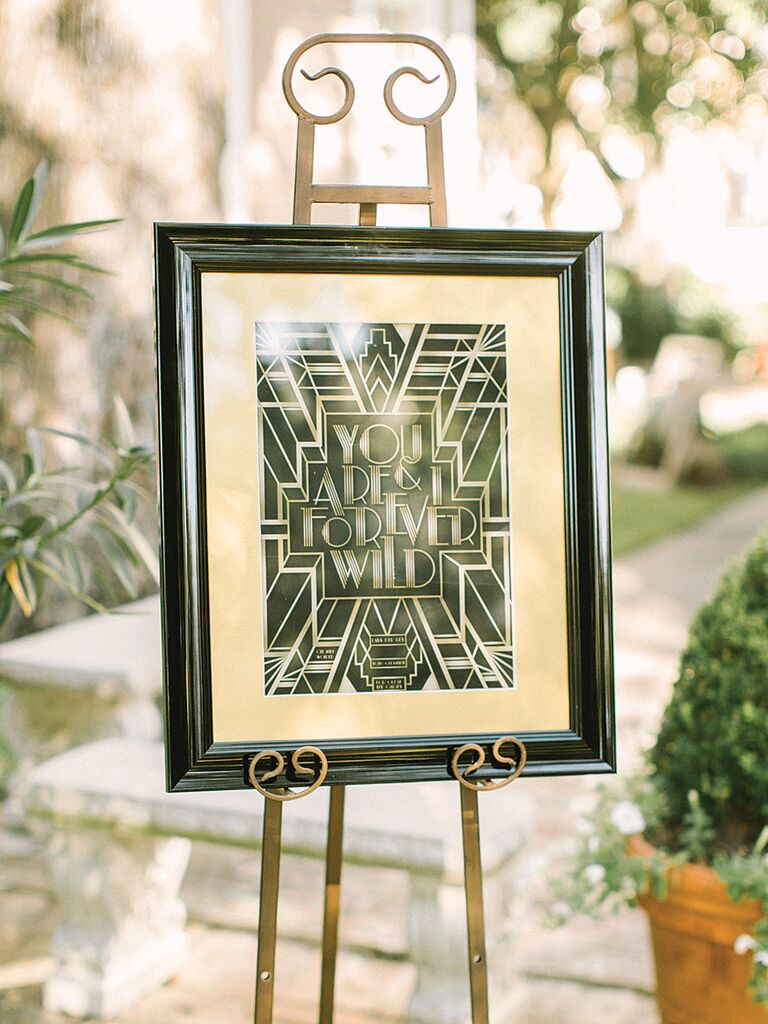 From: A Gatsby-Inspired Art Deco Wedding at the Gardens of Bammel Lane in Houston, Texas