36 Wedding Champagne Flutes for Your First Toast as a Married Couple
Pop the bubbly and "cheers" to your day with these champagne flutes.
by Elena Donovan Mauer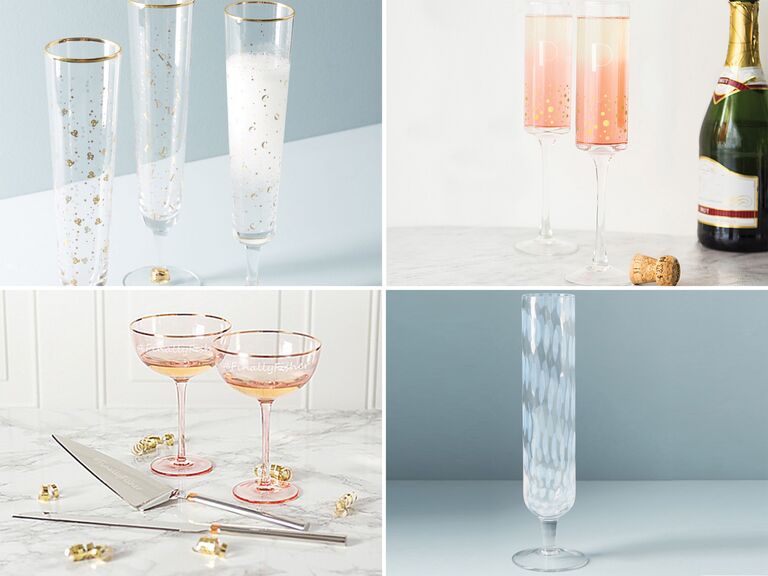 When celebratory toasts are made in your honor, you'll want to have wedding champagne flutes to raise, of course. Choose glasses that are special in some way—whether they match the wedding décor, are personalized or have shiny gold or crystal accents. If you're in the market for a pair of champagne flutes for your wedding, you'll want to check out our list of our favorites below. Cheers!