Most Edgy Wedding Dresses From Bridal Fashion Week!
We don't imagine most of you would prefer fringe to flowers on your wedding day, but for those of you who do, you'd might be happy to know that wedding dress designers unveiled some not-so-girly designs this season. Here a few of our favorites.
This Jeweled Corset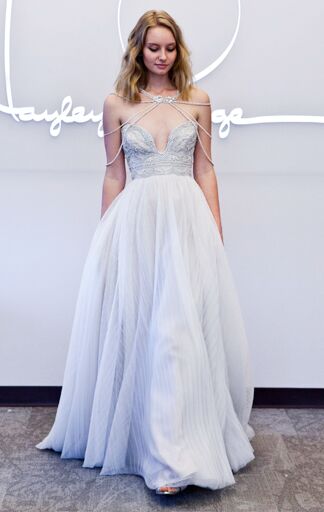 This Hayley Paige Spring 2015 gown guarantees one blinged-out bride from the neck to… all the way down.
This Asymmetrical Neckline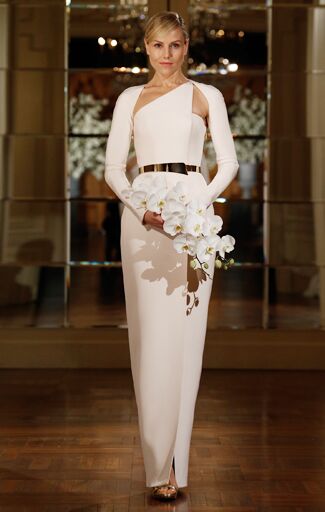 If you're into modern architecture and Picasso sculptures, this wedding dress from Romona Keveza's Spring 2015 collection is a geometric work of art.
This Ivory-Fringed Wedding Dress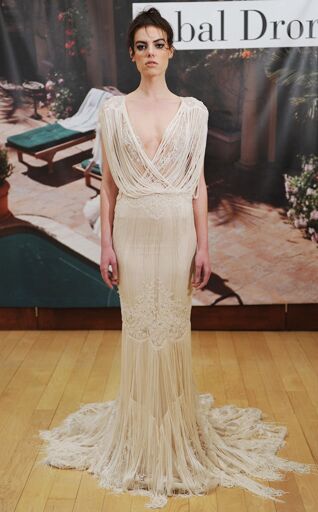 If Daisy Buchanan from The Great Gatsby was a modern woman who loved going to Coachella, she'd definitely wear this Spring 2015 Inbal Dror fringe gown.
This Sleek Jumpsuit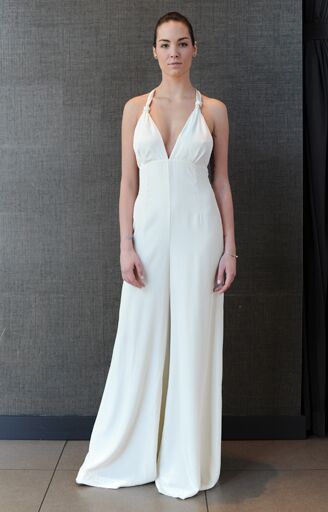 For all American Hustle fans, Temperley's Spring 2015 wide-legged jumpsuit would go perfectly with a wavy hairdo and stacks of bangles (added at the reception).
This Sheer Floral Wedding Dress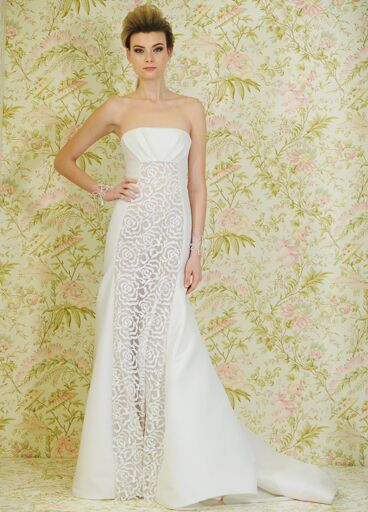 Floral appliques on wedding dresses are usually sparkly and sweet, but there's something about the sheer roses on this Angel Sanchez Spring 2015 gown that gives it a punk flair -- especially when it's complemented by a pompadour hairdo.
This Metal Stud Wedding Dress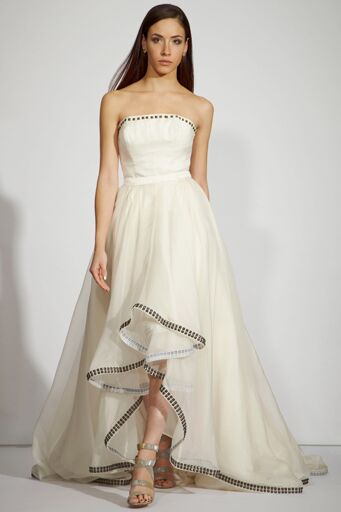 Wear this Della Giovanna Spring 2015 rockstar of a dress on your wedding day to show that silver studs belong on high-low gowns just as much as they do on jeans.
This Crop Top Set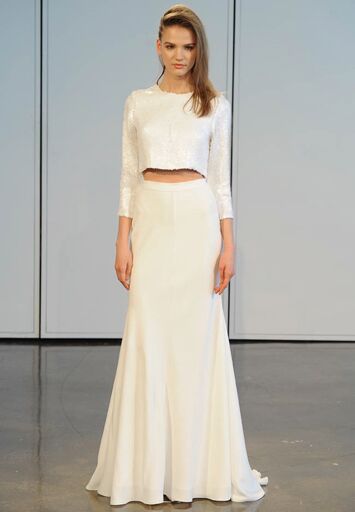 Don't let those bridal bootcamp classes go to waste by wearing this Houghton Spring 2015 crop top and skirt set. The shimmery long sleeved top shows just enough skin to flaunt your stomach, and the chic A-line skirt will help offset any disapproval from relatives.
This Lace Romper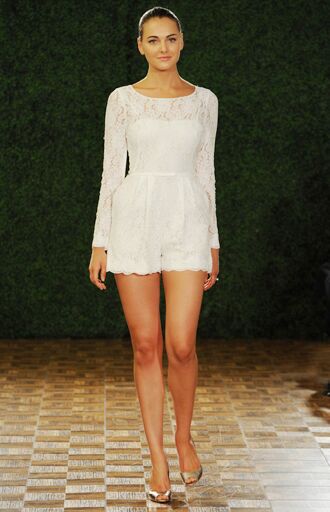 If a wedding dress just won't do (since you've been working on your legs all winter), this belted lace romper from Watters's Spring 2015 collection will definitely turn heads -- but probably wouldn't be the best choice for a church wedding.