Create Your Own Magic With These Bewitching Harry Potter Proposal Ideas
"After all this time?" "Always."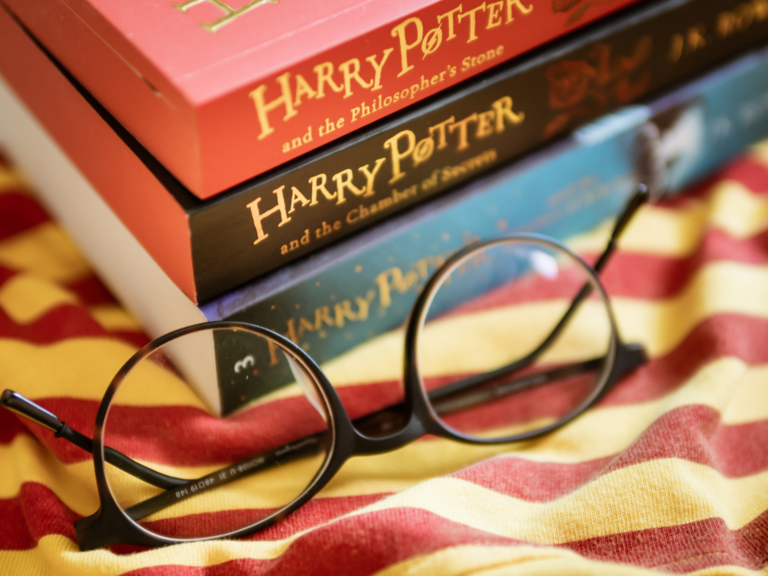 Photo: Wachiwit / Shutterstock
If the magic of Hogwarts is something you and your partner have bonded over, then you've probably already considered a Harry Potter proposal that will bring the magic. And since the series utilized so many existing locations around the world, it's easy to find somewhere that will immerse you into the Wizarding World while popping the question. You can also find vendors on The Knot Vendor Marketplace to help plan this epic proposal, including proposal packages and photographers. Let's take a look at some of our favorite ideas that will give you enough happy memories to produce the perfect Patronus.
In this story:
The Best Harry Potter Proposal Ideas
If the boy wizard taught us anything, it's that love is the greatest magic of all. Taking your S.O. to the world of Harry Potter during your proposal can give you those same magical feelings and beautiful memories of the series. These are some of our favorite Harry Potter proposal ideas.
Journey to King's Cross Station, Platform 9 & ¾
Here's where you leave the Muggle world and depart on your journey to Hogwarts, so why not start your new journey here? You can visit Platform 9 and ¾ at King's Cross Station in London to create a truly magical moment that the both of you won't forget. Just be sure to dress in your House robes and have your cart full of your school supplies and owl. (You can even use a Golden Snitch box to hide the ring.)
Magical Day at The Wizarding World of Harry Potter at Universal Studios
There aren't many places on Earth that let you step entirely into the world of Potter the way that Universal Studios does. You can go to Orlando, Hollywood, Japan or Beijing for a taste of butterbeer and a jaw-dropping view of Hogwarts. This backdrop is the perfect place for any Potterhead who wants their proposal to be romantic and enchanting. Start your morning with breakfast at the Leaky Cauldron and end it watching the nighttime lights on the castle.
Visit to Warner Bros. Studio Tour London–The Making of Harry Potter
Visit the studios that brought the books to life at the Warner Bros. Studio Tour in London. You can walk down Privet Drive and the Great Hall, exploring all the various props and costumes of the magical films. You can check their website ahead of time to try and find an area that holds special meaning for you both that would make a perfect proposal spot.
Harry Potter-Themed Locations for a Proposal
The Harry Potter books and films alike used real-life locations to bring magic to the Muggle world. Many of these spots evoke that same wonder and wizardry, so how about popping the question at one of these Harry Potter-themed locations?
Durham Cathedral
Step inside the movies when you visit Durham Cathedral in England. You may recognize its corridors, rooms and green spaces as places the Golden Trio walked down in the first few films. It doesn't get much more "Hogwarts" than this when you want to plan a Potter proposal.
The Jacobite Steam Train
All aboard the Hogwarts Express when you take this steam train in Scotland, which is featured in the films. Not only will you get the feel of going to Hogwarts, but The Jacobite Steam Train is a great way to view the Scottish countryside and get down on one knee in a more private setting.
London Zoo
You may remember the iconic scene of Harry releasing a snake on Dudley's birthday, and that happened at London's famous zoo. If you're looking to propose without tipping off your future spouse, the London Zoo is a sneaky spot that still pays homage to the books and movies.
Czocha Wizarding College
Don't just visit the Wizarding World…live in it at the Czocha Wizarding College in Poland. This immersive experience gives the feeling of Hogwarts, complete with magic classes and a House Sorting. Plus, these grounds make the perfect place to pop the question.
Harry Potter: The Exhibition
This traveling exhibition immerses you into the world of Potter through its storytelling and display of movie items. When you pop the question at Harry Potter: The Exhibition, you can participate in Potions class or play a game of Quidditch just like the boy wizard himself would do.
House of MinaLima
This unique location will surround you with the world of Harry Potter and all its props since MinaLima designed notable locations and art in the film, such as the Weasleys' joke shop. Plus, the House of MinaLima has three worldwide locations, including New York, so that you can immerse yourself in the Wizarding World for the proposal even if you aren't in England.
Bad Owl Coffee
Located in Las Vegas and Chicago, Bad Owl Coffee is a coffee shop is themed around Potter both in decor and drinks. Sip on some butterbeer and feel the magic at this quaint coffee shop that's perfect for surprising your loved one with a ring.