Best Nude Nail Shades for Brides of Color
Select the perfect shade to complement your melanin-rich complexion.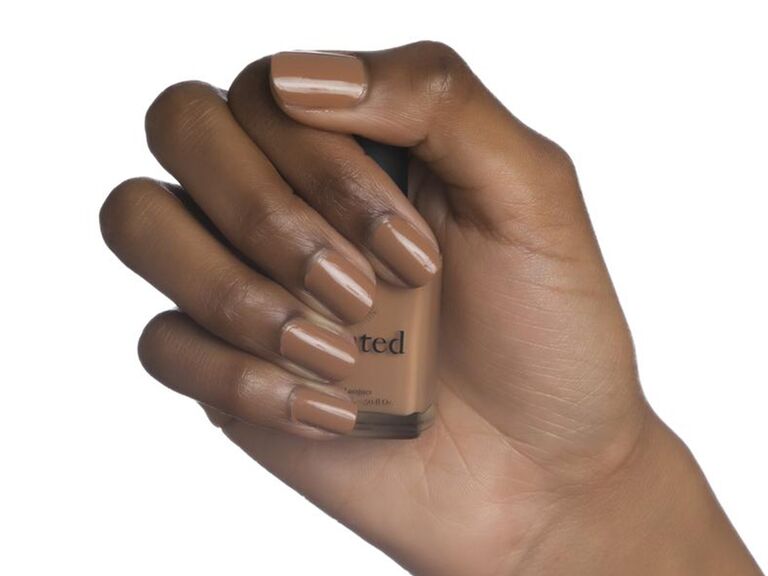 Mented Cosmetics
We have included third party products to help you navigate and enjoy life's biggest moments. Purchases made through links on this page may earn us a commission.
I'm not sure about you — but besides my dress, my shoes, and my jewelry, picking the right nail polish shade for my wedding day made me a little anxious. As a Black woman, there is a delicate balance of finding a neutral nail color for dark skin that's not too chalky, pink, or unnaturally opaque. Ultimately, I landed on a cool mauve-ish shade that made my tan pop, but also was relatively inconspicuous.
While there are no rules when it comes to picking your wedding day polish (afterall, it's YOUR big day), celebrity manicurist Sarah Chue, who counts Bryce Howard, Ava Max, Leslie Mann, and Carrie Ann Inaba as clients, does share some helpful guidelines. "If you are more on the pale/light end of the spectrum, avoid drowning out your skin tone by going too dark or too close to your complexion," advises Chue.
Nails.INC Consulting Nail Artist, Lisa Logan, who works with top talent like Beyonce and Taraji P. Hensen, gives brides super-straightforward advice: "Choose a color that will make you happy every time you look at your wedding photos!"
For melanin-rich complexions, she is a big fan of brides breaking the mold occasionally by selecting deep red, dark blue or brown shades. "My rule of thumb is usually seeing a contrast to your skin tone, so I try to avoid colors that make your nails disappear," Logan adds.
Chue also recommends selecting a 50/50 sheer-opaque shade for those going the true, traditional nude route. "If you are more on the darker end of the spectrum, you'd want to avoid going too dark (almost black). Opt for something to play contrast with," she continues. "For those in between, you can go for almost anything, but if you have yellow or pink undertones especially, prefer a contrasting color, away from the same undertone."
Remember, just because you chose a nude shade doesn't mean your mani has to be all work and no play. Nail art can be a fun way to incorporate some personality into the mix. Chue suggests "dainty, subtle designs like a dot or two coming down from the cuticle could be fun. Or a French with a twist, swooping from different sides of the edge of the nail."
Here are 10 wedding-worthy neutral nail colors for medium to dark skin tones: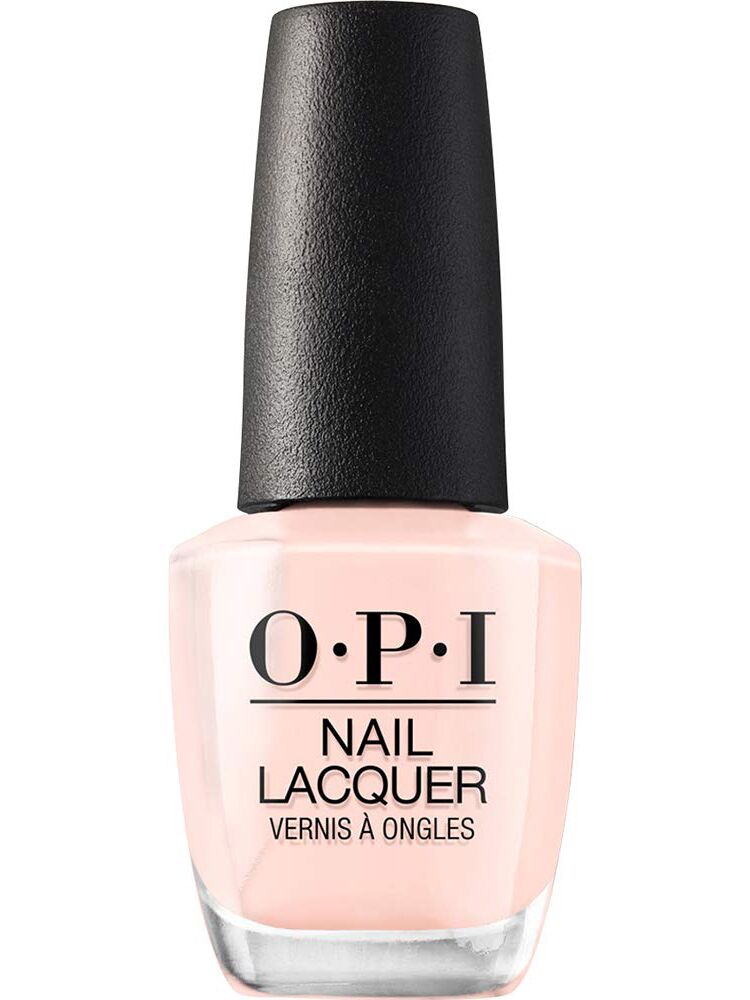 Bubble Bath by OPI
Chue loves this fast-dry formula because "it's clean and classy, and goes with everything!"
OPI nail polish in Bubble Bath, $9, Amazon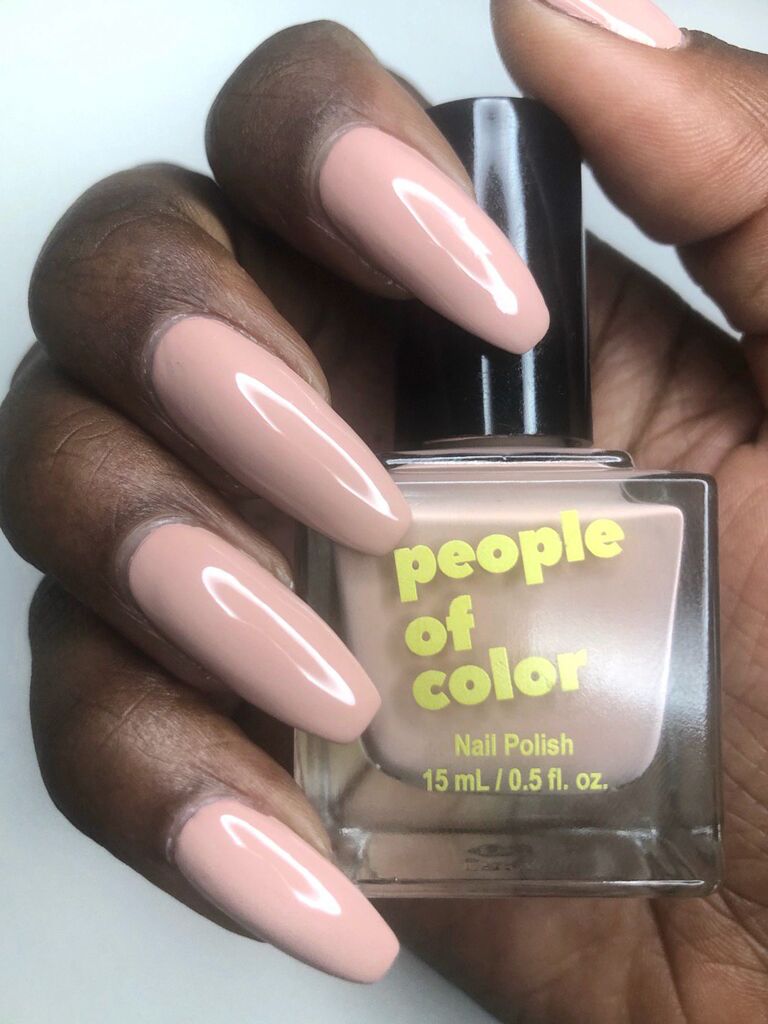 Creme de la 'Mel by People of Color Beauty
The name says it all — founder Jacqueline Carrington created a five-color collection with the intention to "help women of color find nudes that complement their various skin tones rather than having to typically use pink-leaning nudes."
People of Color Beauty nail polish in Creme de la 'Mel, $12, People of Color Beauty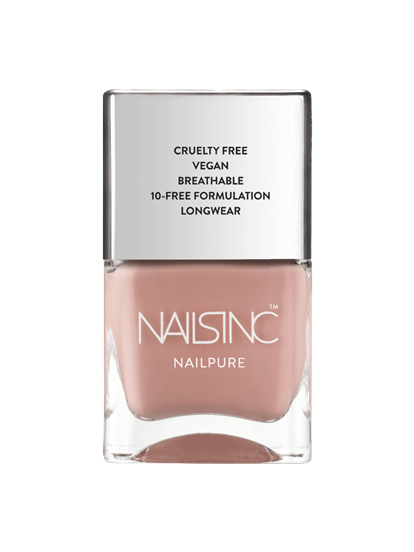 Montpelier Walk by Nails.INC
This neutral nail color for dark skin is a favorite of Logan's because "it has just the right amount of brownish in the nude to compliment a brown skin woman," she shares.
Nails.INC nail polish in Montpelier Walk, $15, Nails.INC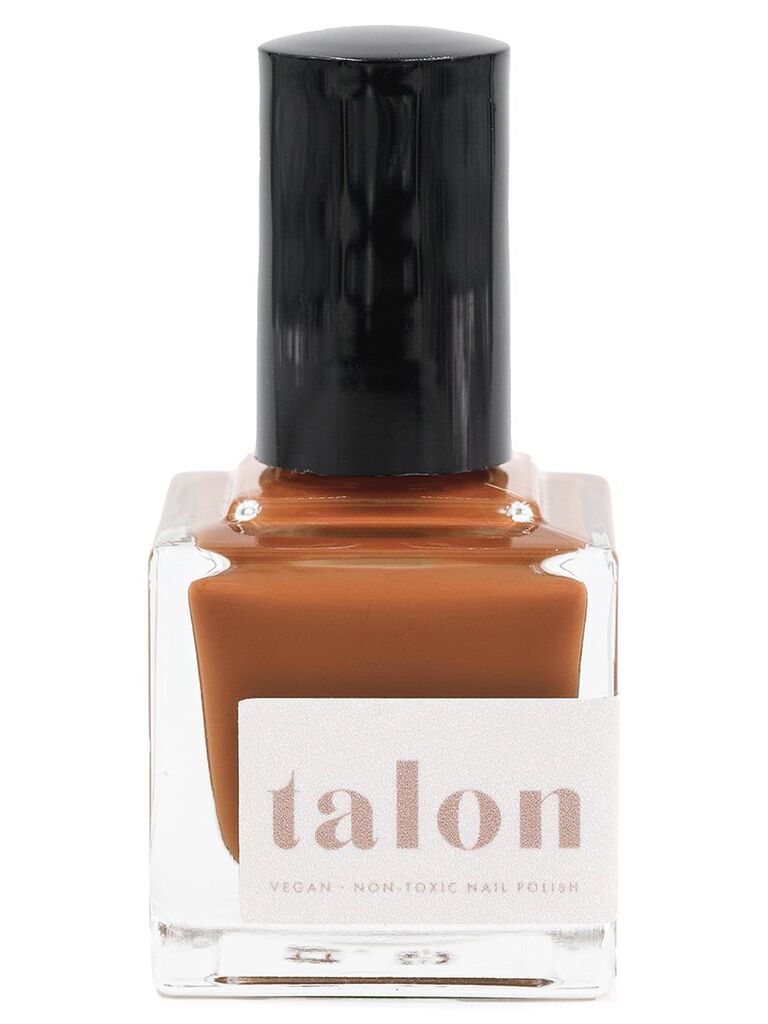 Tenzing by Talon
Vegan? Check. Cruelty-free? Check. Non-Toxic? Check. This PETA-certified polish brand curated a collection of 10 nude shades that make it hard to *just* one.
Talon nail polish in Tenzing, $14, Talon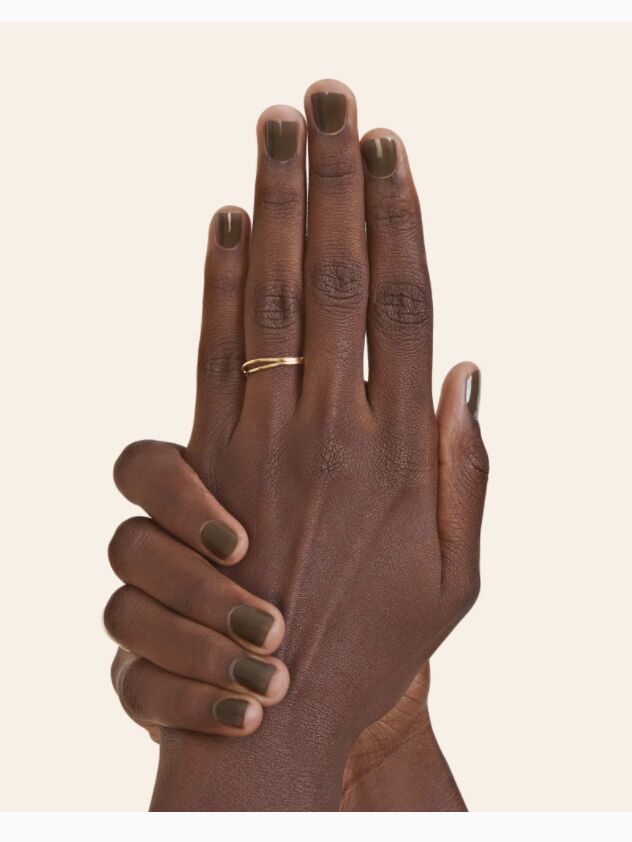 That's Deep by ManiMe
Can't get to a salon? These salon-quality stick-on gel polishes are a genius solution. The brand recently launched a "Bare Your Nails Collection" featuring eight unique shades that complement fair to ebony complexions.
ManiMe at-home gel mani kit in That's Deep, $15, ManiMe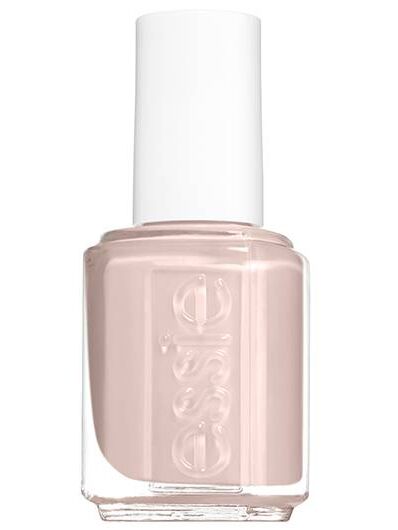 Ballet Slippers by essie
You literally can't go wrong with this OG neutral shade that is one of the most popular bridal nail shades. Since launching in 1982, this subtle polish has racked up beauty award after beauty award and was the hue of choice for Meghan Markle when she walked down the aisle.
Essie nail polish in Ballet Slippers, $9, Ulta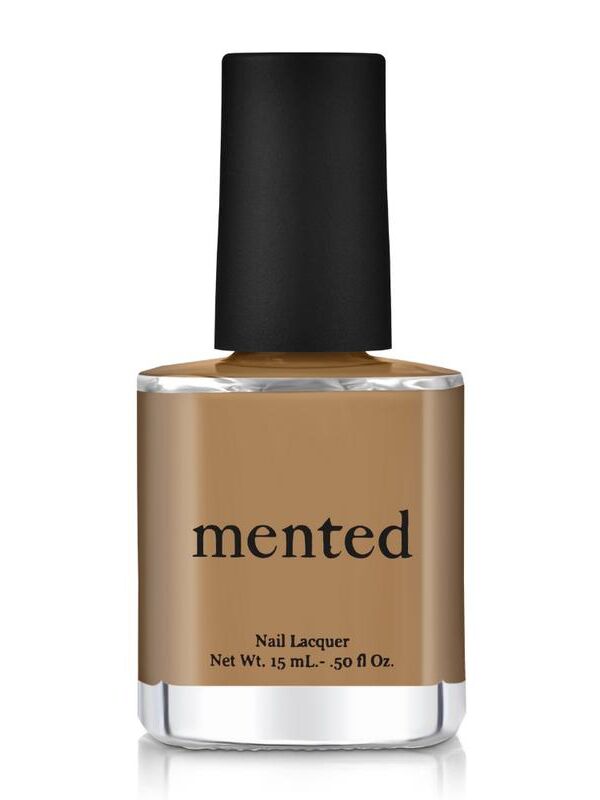 Yes We Tan by Mented Cosmetics
Best known for their staple collection of nude lipsticks for women of color, it was only natural that this cosmetics company extended into the world of nails. And with a tagline line, "pigment is our passion" there's not much to debate!
Mented Cosmetics nail polish in Yes We Tan, $8, Mented Cosmetics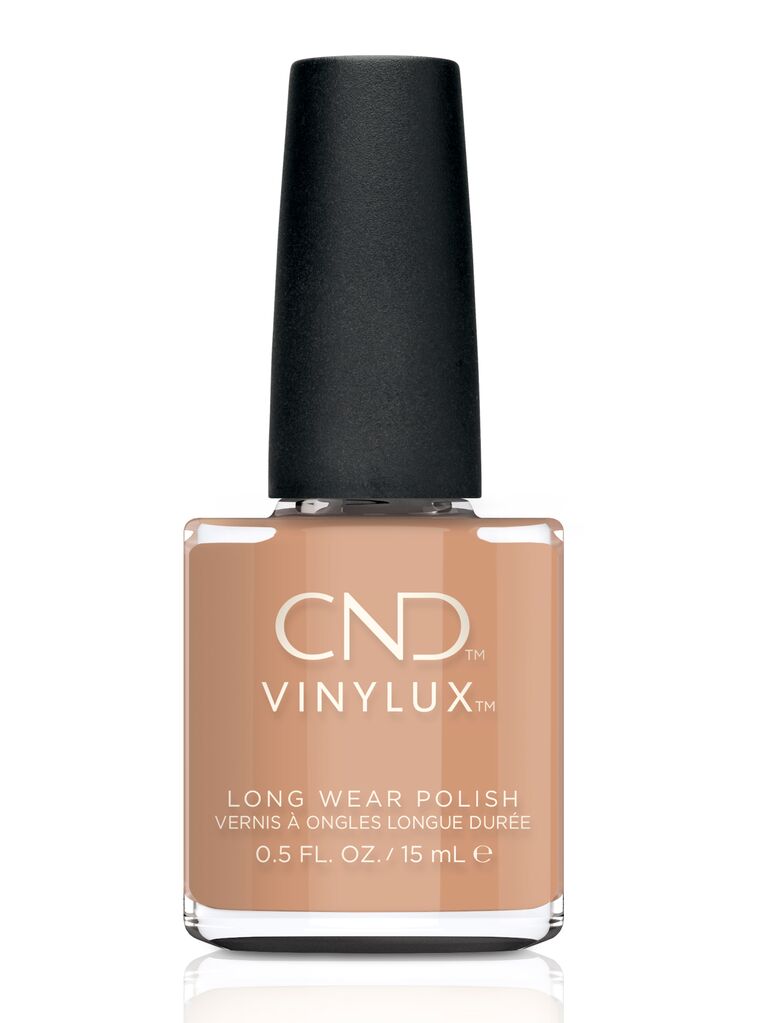 Sweet Cider by CND
This warm neutral nail color for dark skin conjures up all of those fall feelings, especially those of stunning foliage. CND® VINYLUX® Long Wear Polish also promises seven days of high-shine color, so you won't have to worry about any chips after you say I do.
CND nail polish in Sweet Cider, $7, Beyond Polish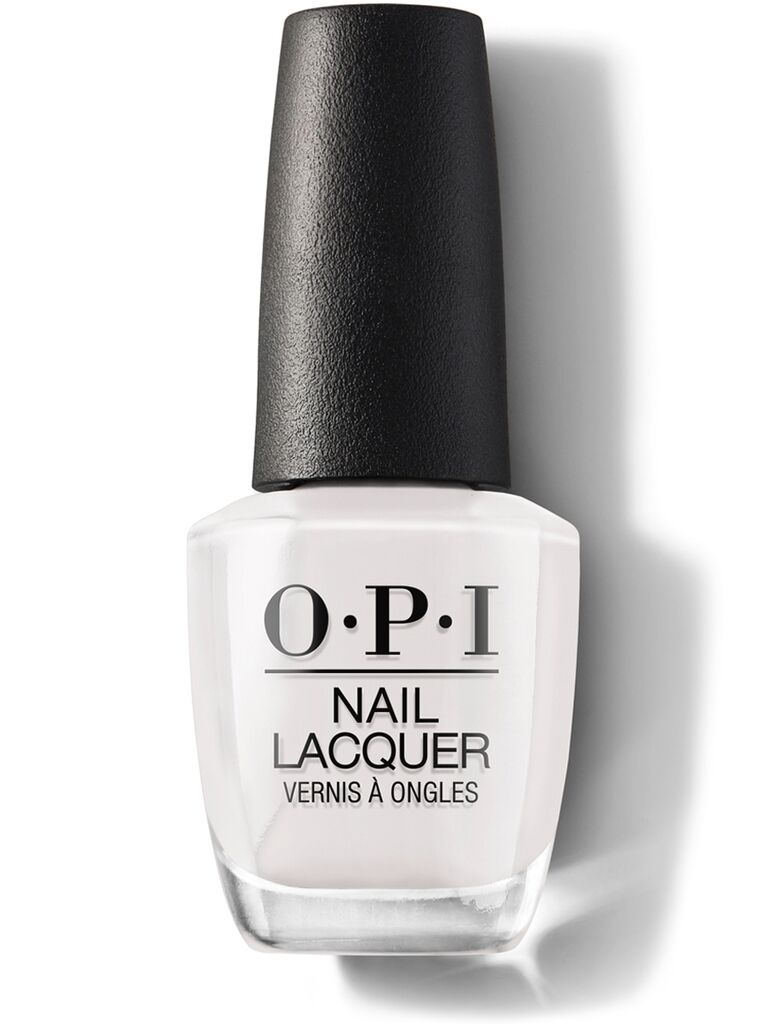 Suzi Chases Portu-Geese by OPI
Your dress isn't the only thing that can be white on your wedding day — off-white against darker skin tones are match made in heaven. "I love that it's a more subtle version of the classic white shade, perfect for a wedding if you love white but don't want it so bright," explains Chue.
OPI nail polish in Suzi Chases Portu-Geese, $11, Amazon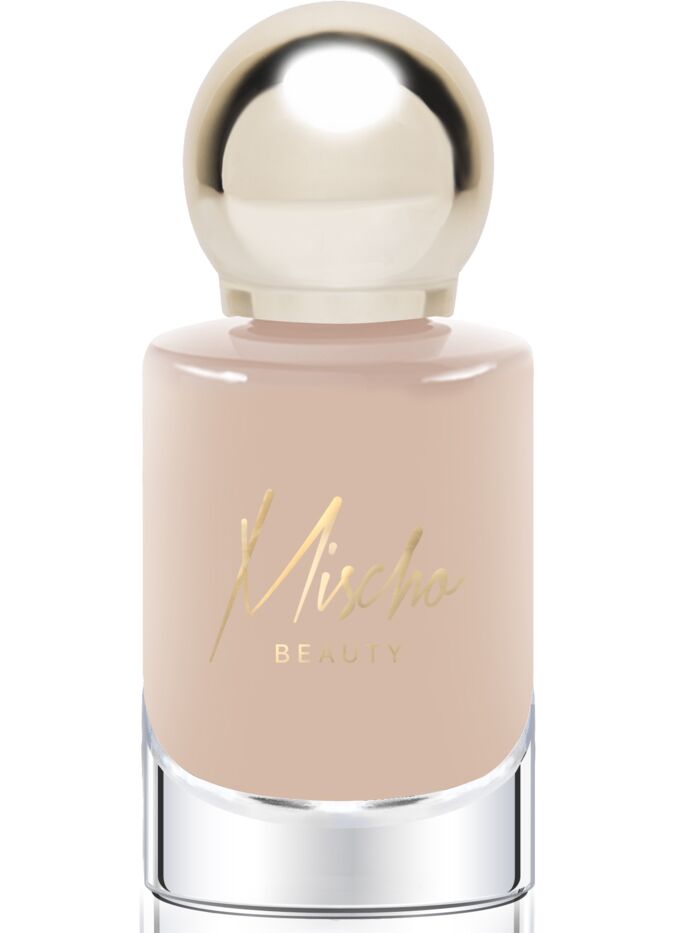 Unbothered by Mischo Beauty
Founded by Kitiya King (who holds a degree in chemistry and is also a licensed cosmetologist, esthetician and makeup artist) this female-founded, Black-owned nail brand has been around since 2013.
Mischo Beauty nail polish in Unbothered, $20, Mischo Beauty