One Couple's Honeymoon in the Philippines
Anna and Leonidas reminisce on their honeymoon adventure.
by Rachel Sylvester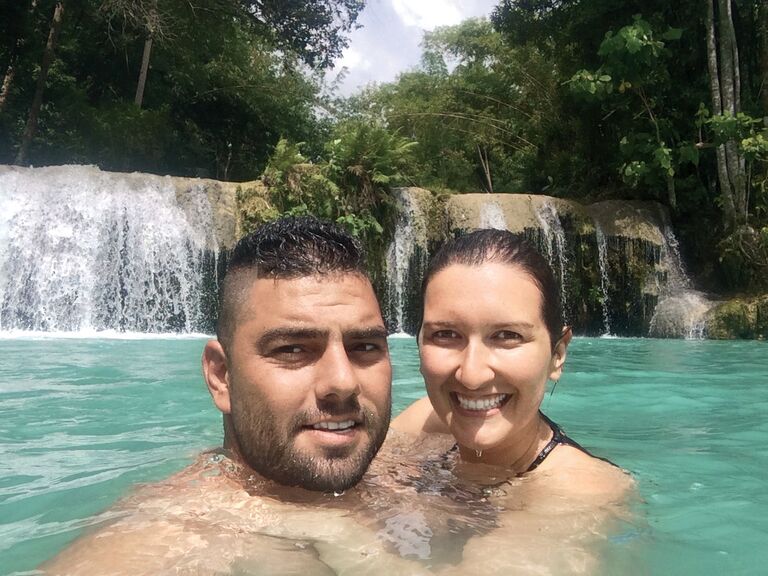 Honeymoon at a Glance
Time of year: November
Budget: $3,500
Length of Trip: 2 weeks
Travel Time: 16 hours from New York City to Taipei
Map it: After landing in the Philippine province of Cebu, Anna and Leonidas island-hopped from Panglao to Siquijor before making stops at Dumaguete and Palawan Island. 
Book it: El Nido, Palawan: Mansion Buenavista El Nido Cebu; Dumaguete; Panglao; Port Barton, Palawan; Puerto Princesa, Palawan; Siquijor: Airbnb.com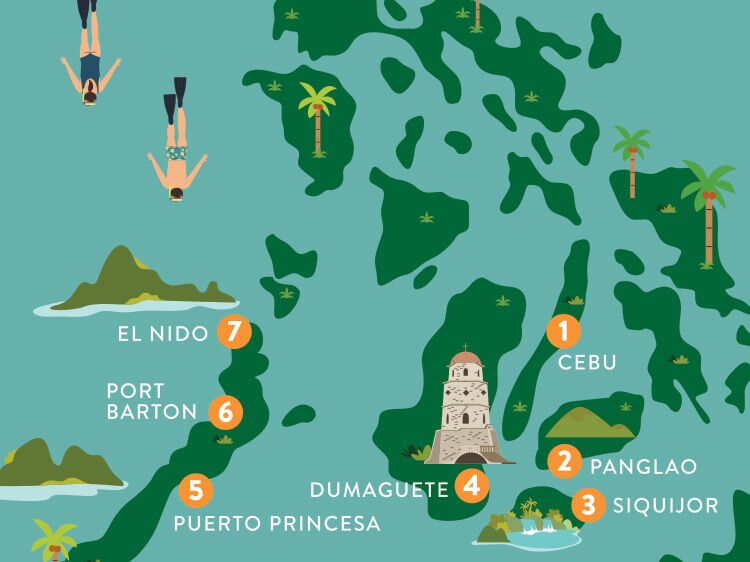 Must-See Sights 

"Our cell phones didn't work, so we'd vaguely map out the day before hopping on our motor bike," Anna says of navigating the unpaved paths of the Philippine islands. "We'd take random turns and private roads just to see where we'd end up." In addition to kayaking, paddleboarding and snorkeling, the couple went cliff diving off of Cambugahay Falls in Siquijor.
Honeymoon Highlight 
Indulgences included daily hour-long massages and afternoons spent either eating or exploring. "Leonidas and I loved the casualness of it all," Anna says of bringing only a backpack stuffed with beach essentials.
Standout Stay 
The couple glamped at Thelma and Toby's Island Camping Adventure in Port Barton, Palawan. Once there, they stumbled upon a private beach, crystal-clear waters and endless amounts of sunshine. "That was easily the most beautiful part of our honeymoon," Anna says. "We would immediately crack open and eat the coconuts that fell from surrounding trees."
Travel Tip 
"Our honeymoon wasn't for the faint of heart," Anna says of their getaway. "There were days when I looked around and thought, 'How did we even find this place?' but that's the sort of adventure we wanted all along."
See more photos of the couple's Philippines honeymoon, below!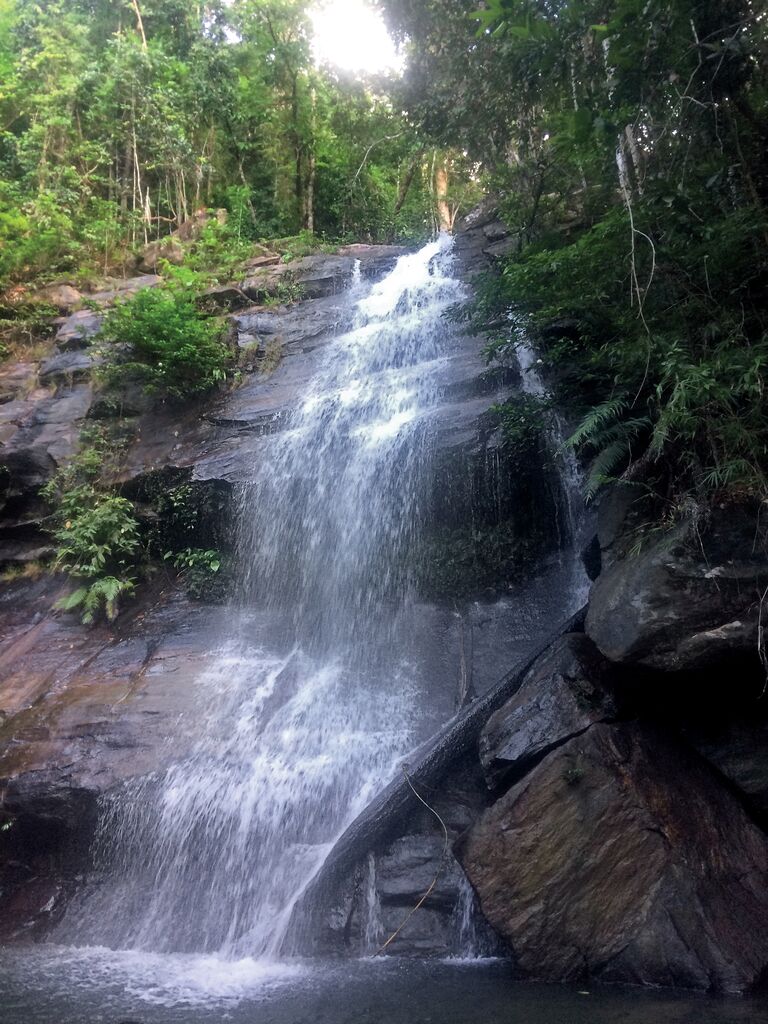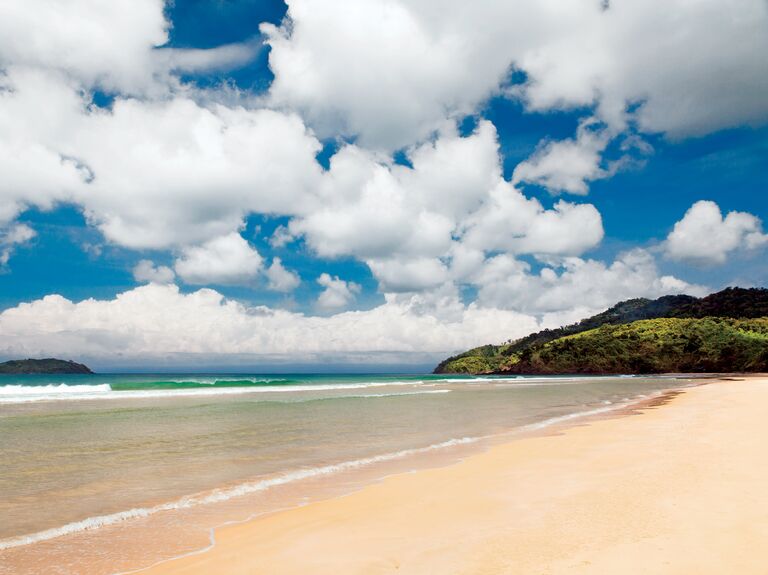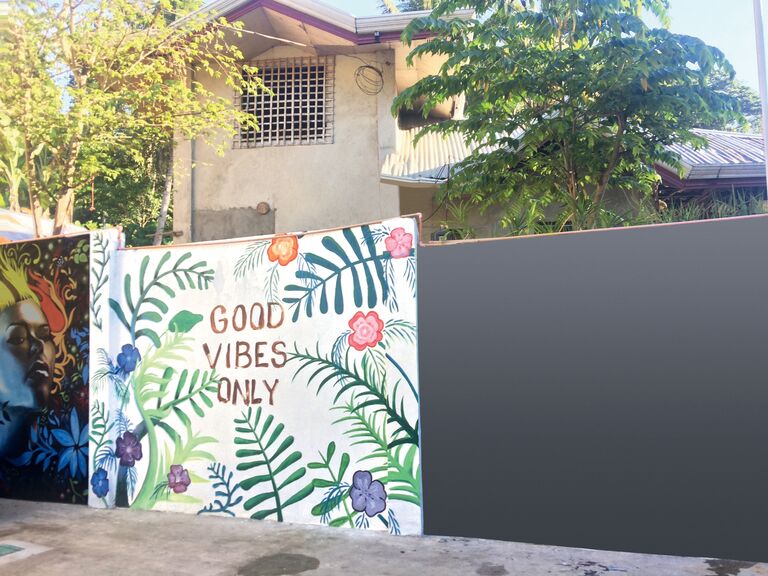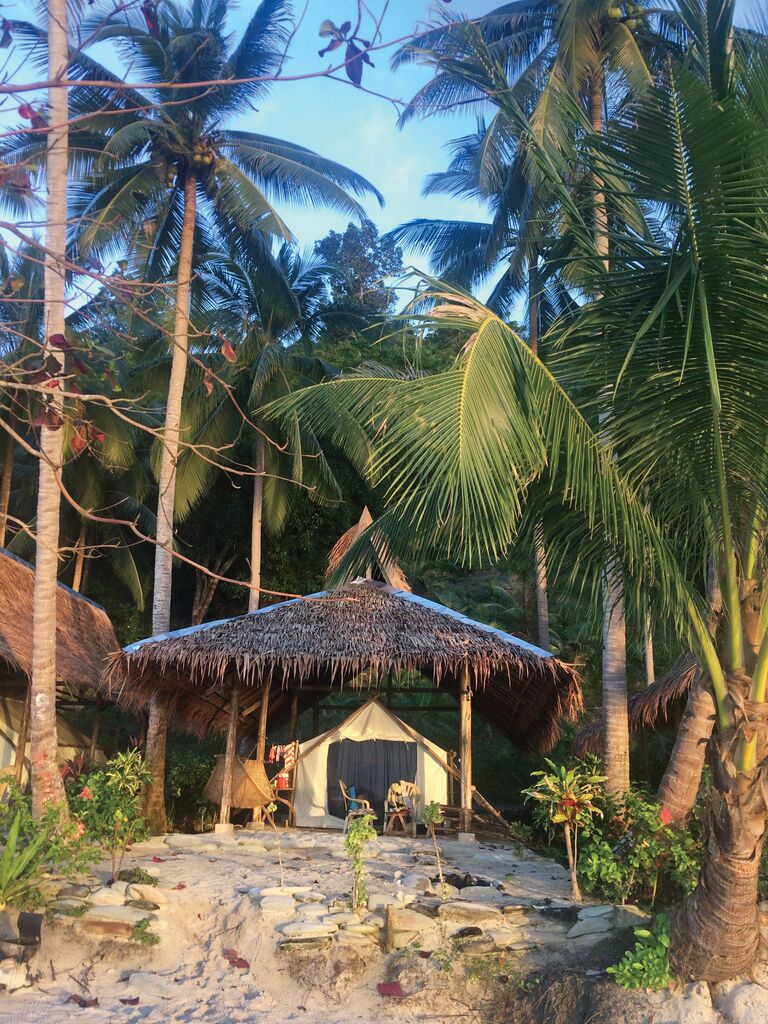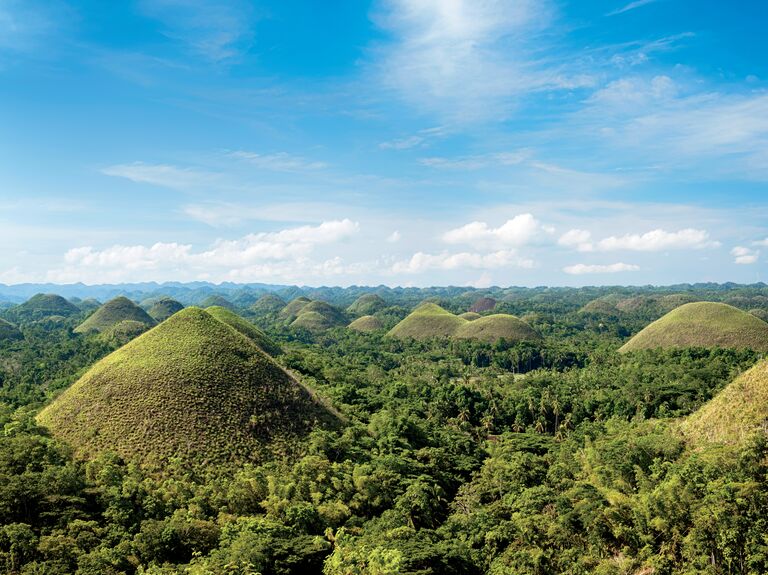 Still deciding where to go for your honeymoon? Read more about this once-in-a-lifetime trip here.