How (and When) to Plan Your Honeymoon
Our travel editor breaks down the basics of the honeymoon planning timeline.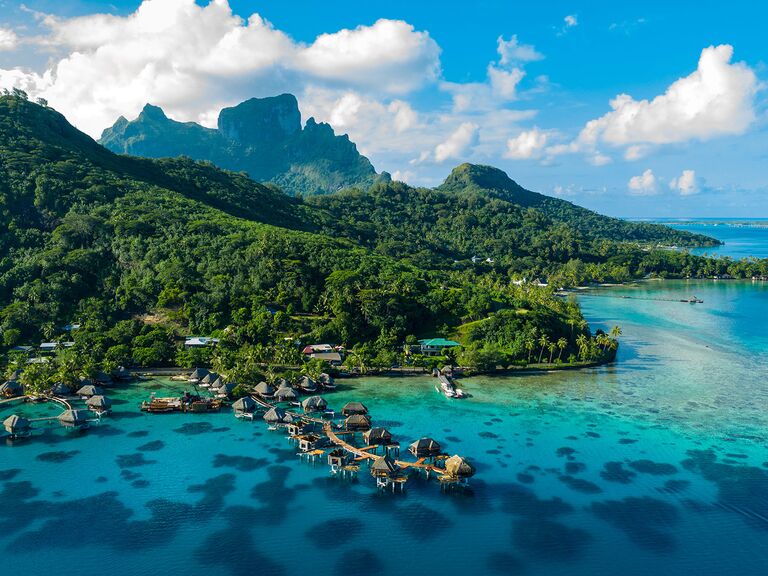 Getty Images
With our guide for how and when to plan your honeymoon, there's no need to scramble with trip planning—though you will want to get started sooner than later. Like the wedding, this romantic getaway requires thoughtful research, as well as advance bookings of key destinations and experiences, so that you can simply recline in your cabin seat and take in your surroundings upon landing. Here's our guide to organizing each piece of your trip at the right time, including exactly how and when to book your honeymoon. (Read: not at the last minute, so you have one less thing to stress over.) Follow this handy timeline to ease the overall honeymoon planning process.
In This Article:
Where to Start Planning a Honeymoon
If you're wondering where to commence with honeymoon planning, the good news is you've landed on the right page. Our experienced travel editors and writers have seen the world and connected with leading local experts to ensure you're in the right hands while planning your dream honeymoon. It's important to take the following steps to ensure you're making the right decisions for yourselves as a couple over, say, chasing the Instagram shot. Make honeymoon planning a date night and we promise, you'll be grateful once you're experiencing the fruits of your labor in Tahiti.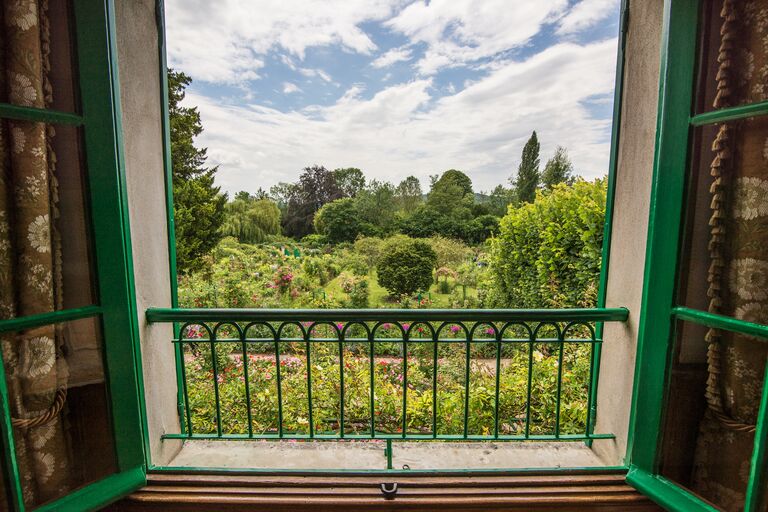 Create Your Honeymoon Vision
Establishing the honeymoon vision is almost a meditative practice. Take a seat with your partner and ask yourselves the following question: What do you envision for your honeymoon? Is it that you're in the middle of nowhere in a bungalow surrounded by swaying palm trees, pristine oceanic blue waters and the marine wildlife beneath its surface? Some travelers may find excitement in the sub-Saharan bush, welcoming the melodious chirps of bird song as lion cubs frolic across the sumptuous African landscape. Cultured types may look for a mix of world-class fine dining options, rich history and bucolic surroundings—perhaps, even, a visit to Monet's Water Lilies in Giverny, Normandy.

There are a few rules to bear in mind while practicing this exercise. The most notable one is to give your partner room to speak without imposing your beliefs upon them. This is to be clear on what a honeymoon looks like to each of you, sans judgment and influence. Perhaps, you'll even learn something new about your future spouse in the process (such as, the love of your life aspires to swim with stingrays or you hope to witness whales breach the surface of the Pacific Coast).
Determine Your Honeymoon Rhythm
With the vision in mind, the next question has to do with the pace of travel for both parties. Some imagine a honeymoon to be entirely about lounging and relaxing by the beach, while others see it as a combination of adventurous and active excursions. "The question you want to ask is, 'What kind of a rhythm do we want for our honeymoon?'" says Craig Zapatka, co-founder of honeymoon planning company Elsewhere. "Do you want it to be jam-packed? Do you want three to four activities a day? Or, do you want to take a step back and think: maybe this is more about us? Or maybe you want to spend one day doing an activity and the next days free." Have an honest conversation about the pace that makes the most sense for both of you.
Establish Your Honeymoon Budget
Once you've determined the general direction of your honeymoon (a private island paradise, dizzying urban environment, adventurous mountain excursions and so forth), you'll want to work through your honeymoon budget. Bear in mind the average cost of a honeymoon is $5,100, according to The Knot 2022 Real Weddings Study. Among the 12,000 couples who were surveyed for the study in 2022, 61% paid for the honeymoon via savings. This means the trip will require diligent planning and budgeting in advance, a feat many are accustomed to as they save for their next getaway or trip.

In addition, it may very well be that you hope to receive some honeymoon help from loved ones along the way. That's what cash funds are for: our study found that 84% of all couples arranged at least one wedding registry; and among that group, 23% created a honeymoon fund. One of our favorite tips for budgeting is to be clear about what the goal amount is and what that achievement is called. With both parties contributing a certain amount to the savings goal each month, you'll be well on your way to your destination, without worrying about additional costs. For couples who know how to stretch those credit card points, this is another time to shine. Consider transferring your well-amassed empire of points to an airline travel partner to fly to your destination of choice in style.
Find your kind of venue
From barns to ballrooms, discover reception venues that feel like you.
Select Your Dream Accommodations
After working through the budget, consider the types of places you'd like to stay while traveling to say, the Maldives or Patagonia, Chile. Some couples will easily find their peace in an all-inclusive resort with five-star amenities, service, an adults-only pool, gorgeous views, and proximity to sightseeing options. Others will appreciate the immersive qualities of an eco-lodge where they can fall asleep to the sounds of the Costa Rican rainforest or the African bush. Between honeymoon cabins and cottages, lavish suites and other types of interesting accommodations, there's a place to stay for every type of couple. (A pro tip: for added savings, consider exploring a honeymoon package or an all-inclusive resort. Local prices by location also vary, meaning some destinations may be more expensive to reach, but they're generally more affordable on the ground.)
Hire a Honeymoon Planning Service
If you feel overwhelmed, consider enlisting the help of a professional to plan your honeymoon from start to finish. "We know for a fact that it takes between 40 and 60 hours to plan any trip and international trip," Zapatka says. "And I know it's exponential when it's your honeymoon."

Travel agents, specialists and planning services are often a solid choice for couples who are stretched for time and simply want to outsource the planning to a professional. (With wedding planning, most couples will be accustomed to trusting great minds to get the work done.) "The best thing about soliciting help is that you'll have the most up-to-date, most reliable, most relevant information," Zapatka elaborates. "One of the perks, as well, is that couples who book with an agent will be the ones who are connected to [the best options, like] those boutique hotels and those guides. Honeymooners will get the best service from [these local providers] because the agents have known them for years. They know that they're the best, they can provide the best service and beyond that."
How to Choose a Destination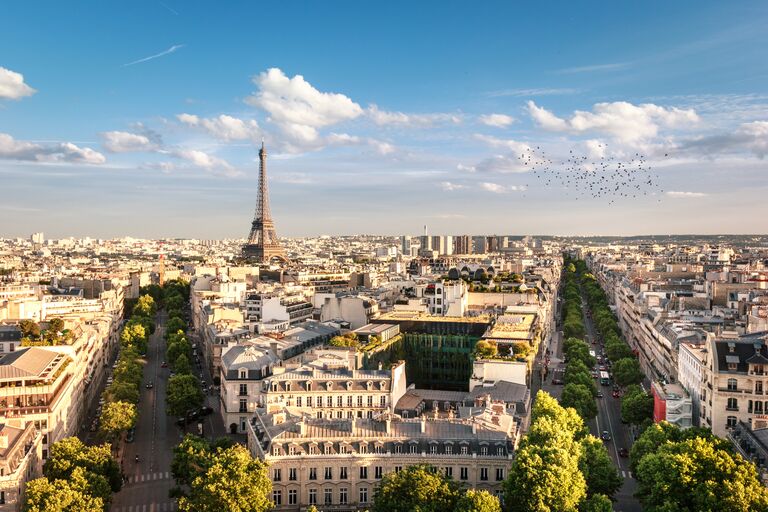 Choosing a honeymoon destination will be easier now that you've worked through the bigger picture; plus, you have access to our list of the best honeymoon destinations. If you desire private overwater bungalows in a dreamy tropical destination, you'll want to narrow down the options to Bora Bora, the Maldives and even the Caribbean (yes, some islands offer these scenic accommodations a short distance away from the East Coast).

Of course, couples will want to ensure they're selecting the optimal season for travel. There are peak seasons for tourism waves across Europe, prompting higher prices for stays, longer waits for restaurants, and patience-testing lines for main attractions. If you really want to experience history and culture at a popular destination like London or Paris, a minimoon closer to home may be the ideal choice. This relaxing trip (because you deserve one), followed by an extended latermoon at a dream destination of choice, is the way busier couples have approached scheduling their ideal honeymoon getaway.
"Something we like to recommend is to travel during the shoulder season," says Zapatka. "Don't necessarily travel at the peak seasons when the ratio of tourists to the locals is so high that you're only hearing English. Some couples might think, 'Wow, I just really wanted an immersive experience.' In that case, consider September, October, November, March and April. What you're also going to find are better experiences. This means more authentic excursions on the ground and opportunities to immerse yourself in a destination where that ratio is higher among locals than it is for tourists. Also, it means better prices. So travel during the shoulder season if you're flexible."

While some couples may envision a megamoon or a bucket-list getaway, sometimes simplicity eases the planning process significantly. "A big tip we give is to stick to one country. Instead of transiting constantly, don't make your trip around traveling from one spot to the next," Zapatka says. "Make your trip about enjoying a single destination by picking one country. You'll want to make sure it's a destination you both agree upon and you're really happy to do just that one."
When to Book the Honeymoon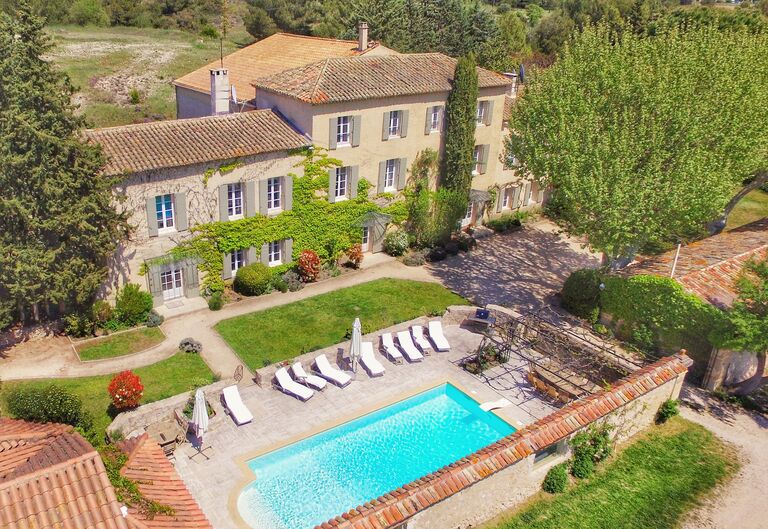 "When should you start planning the honeymoon? That's a big question," Zapatka reflects. "We all know the adage, 'The early bird gets the worm.' I'll say that for everything that goes into putting a honeymoon together. The flights, the hotels, the activities, those tastemakers on the ground, the guides, and everything that you want to go into your perfect honeymoon. We don't want to see that get booked up."

Typically, couples should start planning at least six months in advance. "Six months also means that you're gonna find better airfare," says Zapatka, debunking the popular belief that international flights are optimally priced a certain number of months out. "It's gonna be a little bit less expensive. While hotels and activity prices don't necessarily fluctuate, according to the time that you book, availability is something we need to take into account. Your experience on the ground needs to be intimate, exciting and everything you wanted it to be… because it is your honeymoon."
The Honeymoon Planning Checklist and Timeline
With travel becoming so highly sought out globally, it's suggested to get moving even sooner on the bucket-list places to stay for couples. "That boutique, locally-run B&B that's based in the Tuscan hills only has eight rooms. It's going to book up if you don't book early enough," Zapatka warns. "We always recommend booking six months in advance." Naturally, we've compiled a checklist to help you plan your honeymoon accordingly, starting from the six-month mark all the way down to the day before departure.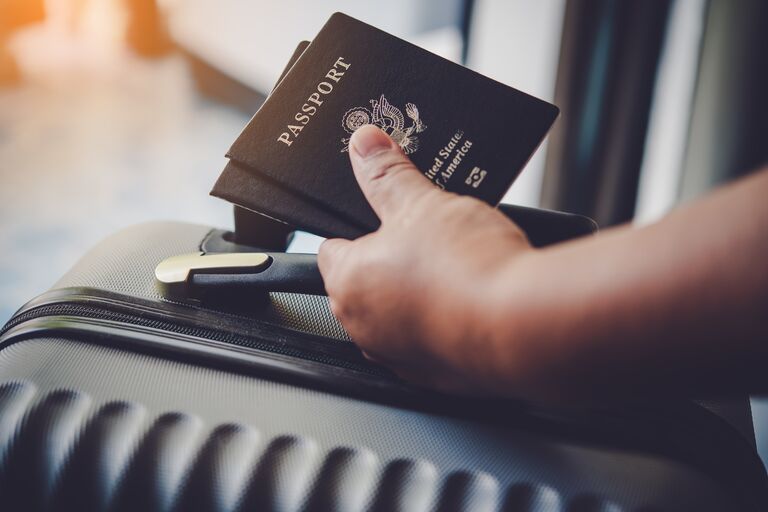 Six Months or More Ahead
Set a budget.
Start trading dream honeymoon destinations with your fiancé. Where do you want to go? What do you want to do? Start researching possible locations online, talk to a travel agent and poll friends for ideas.
Find a travel agent who specializes in your destination, activity (maybe sightseeing, hiking or diving) or mode of transportation (like a cruise specialist).
If the price tag on your ideal trip is out of your range, brainstorm ways to save money. Investigate what your frequent-flyer point balance can buy you, or create a honeymoon registry with The Knot Cash Funds, allowing your guests to gift money toward your travels.
Research hotels, check room availability and reserve a room.
Book your honeymoon tickets, get seat assignments, order special in-flight meals and check luggage allowances, especially if you're carting skis or scuba gear. If you hope to cash in frequent-flyer miles for a trip or upgrade, purchase or transfer points (if necessary) and make your ticket request from the airline as soon as possible.
Reserve a rental car.
If you're traveling abroad—and feeling ambitious—sign up for a foreign-language class or download a language app on iTunes and start practicing at home or on your way to work.
Ask your travel agent or visit the CDC Travelers' Health Site to check whether certain vaccinations are recommended or required before visiting your destination. (Some programs need to start months in advance of your trip.)
Three Months Ahead
Obtain your passports and visas, if necessary.
Consider signing up for travel insurance if one of the following applies: one of you has health issues; you're concerned about your safety; or the weather threatens to wreak havoc on your honeymoon (hurricane season, for example). Research travel insurance coverage offered by your credit cards, travel agent or an independent agency; secure additional coverage for your specific concerns if necessary.
Two Months Ahead
Buy a camera (if you don't already have one and want higher quality photos than your phone will provide) and nice luggage—or register for them before your wedding shower. Practice using your camera to make sure it's working properly.
Research and book honeymoon tours, theater tickets, hot restaurant seats and any other activities that require advance reservations—earlier if you're traveling during peak season—through your travel agent or soon-to-be hotel concierge (get their name and tip them when you arrive).
Get certified to scuba dive or begin lessons for any other activity you hope to pursue on your trip.
One Month Ahead
Make a packing and shopping list.
Reconfirm all reservations.
Make kennel reservations or contact your house, pet or babysitter to make sure they're available.
Exchange about $100 (or at least enough to get you to your hotel from the airport) into small bills in the currency of the country you'll be visiting. There is usually an exchange counter or ATM at the airport, but it can be nice to have cash in hand (it will also help you get used to the exchange rate).
Two Weeks Ahead
Pick up airline tickets and all applicable vouchers from your travel agent. Read all materials carefully to make sure the information is correct. If not, your travel agent can correct it.
One Week Ahead
Arrange to have mail held at the post office during your trip or have a neighbor pick it up.
Stop newspaper delivery.
Make two to three sets of photocopies of your passport, credit cards, insurance, wills—basically any paperwork people would need if your wallet were stolen or something happened to you (better safe than sorry). Give one set each to a parent and/or a relative or friend, pack one set in your luggage and leave one set in your safe at home.
Download any helpful travel, budget or guide apps (like Guides by Lonely Planet, Chefs Feed, Mint or Tripcase).
Ask stores where you've registered to hold orders so gifts don't pile up on your doorstep, or ask a relative to collect packages.
Set out clothes to pack and buy what you need.
Make sure you have extras of everything you can't live without: migraine tablets, allergy pills, asthma inhaler, glasses or contacts and so on. Carry all medications in their original prescription bottles to avoid questions at customs.
Touch base with your house, pet or babysitter to reconfirm when they'll be coming over, hand over the keys, give them a copy of the vet's and/or pediatrician's number and your contact info.
Call your cell phone carrier to get an international travel plan if you're traveling abroad.
Three Days Ahead
Reconfirm overseas flights.
Order champagne to be waiting for you in your hotel room (okay, not a necessity, but a fun welcome).
Buy or download any books and magazines for the trip.
Confirm and sync all important contacts in your phone and any other devices you're traveling with (in case something happens to your phone). Go a step further and keep a notebook with handwritten contacts, just in case. Transfer the addresses of friends to whom you'll want to send postcards plus important phone numbers (babysitter, doctor) into a little travel-sized notebook or journal.
Make arrangements for your rides to and from the airport.
Email or leave a copy of your itinerary and a set of house keys with a relative or close friend in case of an emergency.
Check weather forecasts for your destination (it may affect your packing list a bit).
Change your voicemail and set an email away message at work.
Prepare your house or apartment for your departure—eat or dispose of perishable food, water plants, set timers and security alarms, and turn off recurring clock alarms.
One Day Ahead
Reconfirm flights.
Make sure your luggage (carry-on and checked) is labeled both on the outside and inside with your name, hotel address and phone number.