How Viola Davis Met Her Husband and More Wedding Details
The couple renewed their vows a decade later.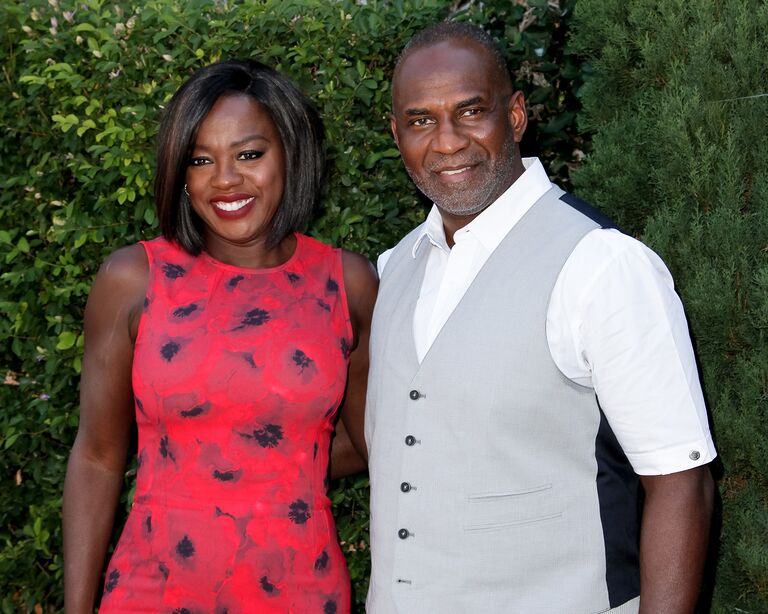 Tibrina Hobson / Getty Images
Actress Viola Davis has enjoyed an illustrious entertainment career, being one of the few stars in Hollywood to clinch the triple crown of acting (an Oscar, Emmy and a Tony). In 2021, Davis was nominated for yet another Oscar in the category of the Academy Award for Best Actress in a Leading Role following her standout performance in Netflix's Ma Rainey's Black Bottom.
With so many professional achievements, Viola Davis's personal life has equally involved brilliant moments, including a sweet love story with her husband of nearly 20 years, Julius Tennon. "I was the loneliest woman in the world, and someone said, 'You should just pray for a husband,'" she told Page Six in a 2013 interview. Davis ended up praying, rather specifically, for "a big Black man from the South who looked like a football player, who already had children, who maybe had been married before."
Several weeks after that specific prayer, she met Tennon. He had already been married twice and shared two children with his first wife. Davis and Tennon went on to marry in 2003. Here's what to know about their relationship.
How Did Viola Davis and Julius Tennon Meet?
Davis and Tennon first met on the set of CBS show City of Angels. Davis was smitten by her future husband's handsome features, while he happened to be eavesdropping on her conversation with a friend. At the time, Davis had recently moved to L.A. and was complaining about the city. Despite her issues, he deduced she was sweet and kind. "And I was dating a girl who was kind of a monster," he remarked to OWN's Black Love. "So at the end of the day, I gave her my card… and in my card, I had my shirt on."
"That was a big deal," Davis chimed in. "A lot of actors had cards where they didn't have their shirts on."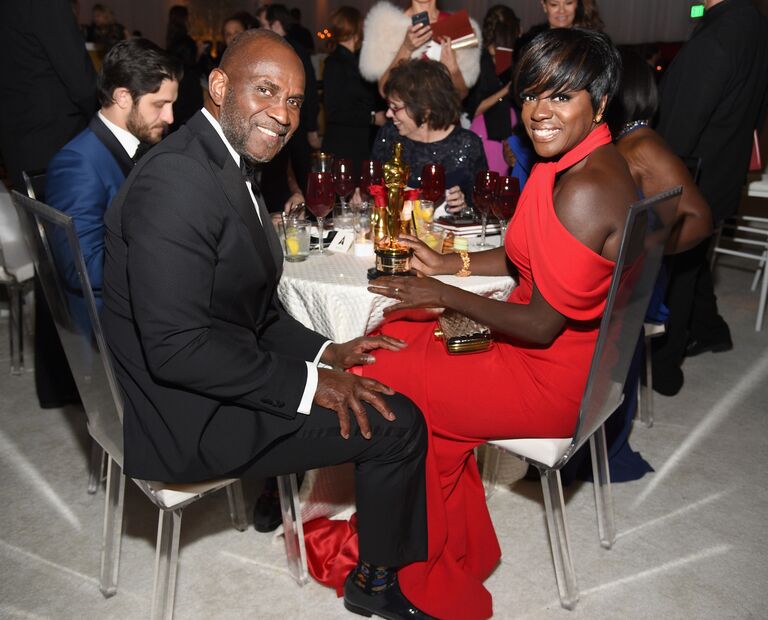 After receiving Tennon's information, Davis waited a bit to reach out to work through personal issues. Specifically, personal finances. "What sealed the deal was he's cute," the How to Get Away With Murder actress previously told Kelly Ripa and Ryan Seacrest. "And then I didn't call him for six weeks because I was trying to work out my bad credit. I had a 500 credit score and I was really depressed… Once I knew I couldn't work it out really fast, I was like, 'Let me call this man.'"
By then, Tennon had already achieved success. His acting credits include Dazed and Confused, Friday Night Lights, as well as Batman v Superman: Dawn of Justice. He is also a producer. "I was terrified because he told me exactly who he was. He was absolutely honest about his past," she added to OWN. "Then he brought me home… He just said, 'You are a very beautiful and nice woman. And it was a pleasure spending time with you.' And he shook my hand."
Julius Tennon then followed up with his future wife several times with the same message. "After my first date with Julius, my life got better," Davis mused. "Anxiety went away, fear went away. He just made my life better."
Viola Davis and Julius Tennon's Wedding Details
Long before the rise of the microwedding and the sequel wedding, the couple decided to go the intimate route for their 2003 wedding by hosting their ceremony for guests in their apartment. Then, they hosted another wedding in Rhode Island.
"I like weddings," Davis previously told Jimmy Kimmel. "The first time we got married, there were 50 people in our condo, it wasn't big enough. Three months later, we got married with 100 people."
Viola Davis and Julius Tennon's Marriage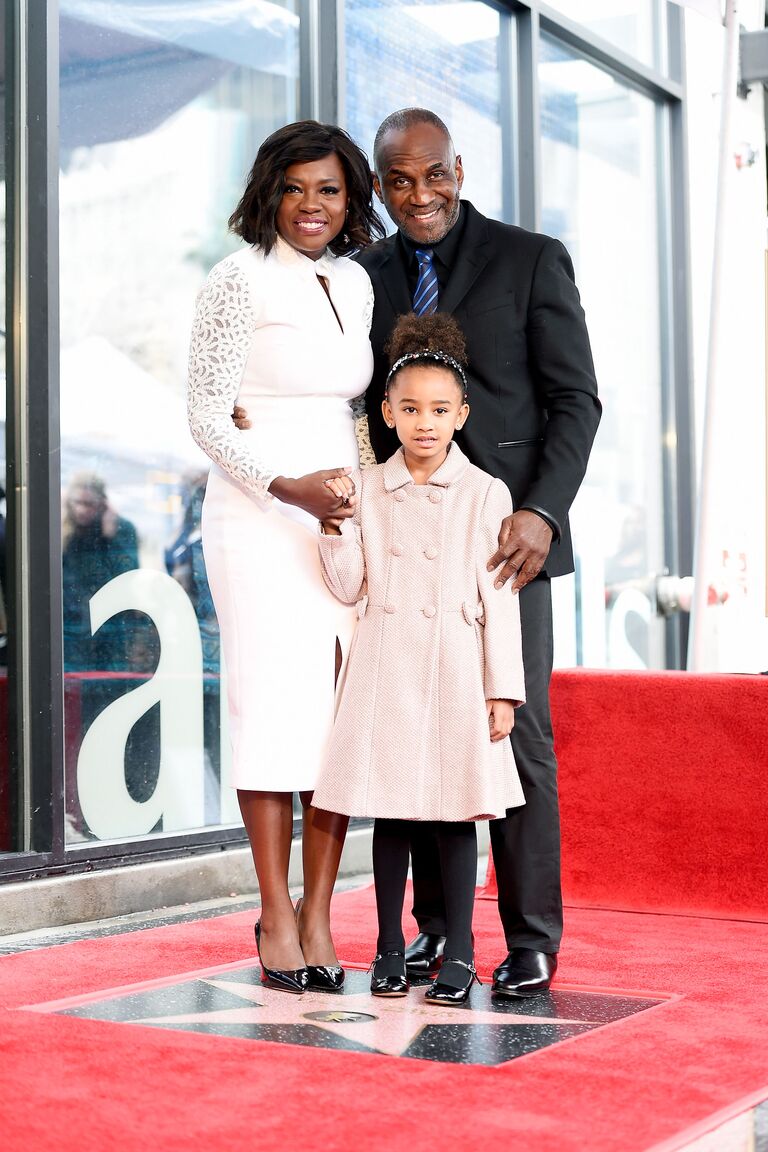 In 2011, the couple adopted their daughter, Genesis Tennon. A true wedding aficionado (just like us), Davis and Tennon enjoyed a third event to celebrate their marriage by renewing their vows in February 2013. About 137 guests witnessed the vow renewal ceremony, including Oprah herself. For the occasion, Davis chose a halter wedding dress featuring a sequin bodice, which paired perfectly against her husband's white suit. Genesis matched her parents in a glittery white frock.
"I wanted to have a ceremony that was really pretty with the fabulous dress and the fabulous food," Davis said. "We had the greatest food, our signature drinks. It was called the Ju-V juice." (The tequila-based custom cocktail stood for Julius and Viola, who is oftentimes referred to by friends and family as "V.")
The couple particularly enjoys entertaining at home, so they've been the go-to hosts for friends and family. "They see me in interviews and I'm super serious, and then I'm at home…" Davis joked to Kelly and Ryan. "There will be 45 people [over], my husband will be in the back on the grill. Fire coming up and I'm over the stove." (Plus, here are tips if you need registry inspiration for hosting at home.)