Wedding Costs Are Rising: Here's Why
Some venues are facing literal Champagne problems. "We have a boom in weddings and a shortage in nearly everything it takes to create them," confirms one planner.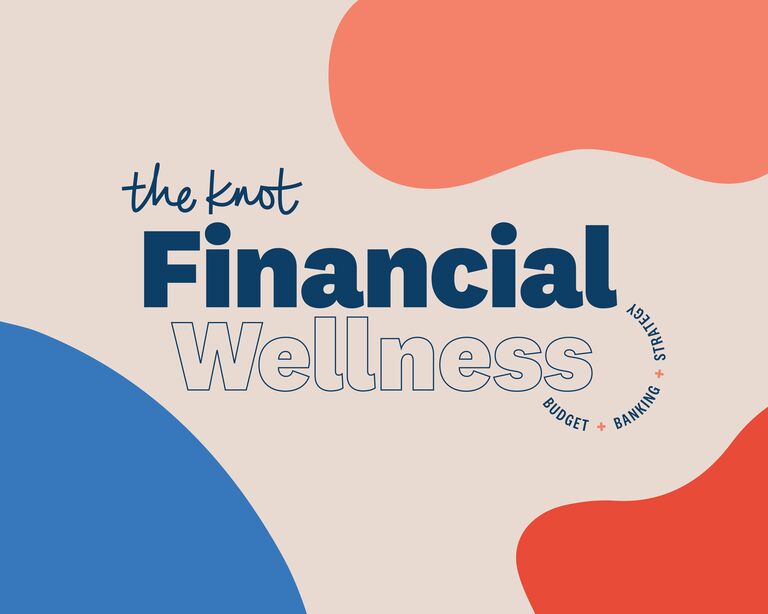 Sarah Evans
This is the year you're finally getting married. Either you've postponed your wedding due to COVID or you got engaged during the pandemic. Within the unknown, you've endured and cautiously awaited your celebration–which is happening. According to our data, a whopping 2.6 million couples will marry in 2022, a sizable lift from the 2.2 million couples who typically marry in the U.S. each year. Dubbed the "Wedding Boom," it's an enthralling time to walk down the aisle—challenges included. Among them are inflation and workforce shortages impacting every sector, including weddings. Indeed, events aren't immune to the rising cost of gas, food, raw materials and more.
One of the biggest questions we've received this year from couples is why are weddings so costly? The average cost of a wedding in 2021 was $34,000, and that's a national average that ranges with the type of event you choose to throw, where it's held, along with the guest count. Much goes into planning a wedding, especially when the cost of basic needs has increased in the average U.S. household at 8.5%. On June 15, the Federal Reserve again raised the interest rate by 0.75% to curtail inflation, the largest jump since 1994.
All of these factors trickle down to weddings. After all, throwing a beautiful event requires logistics, coordination and production labor. "We have a boom in weddings and a shortage in nearly everything it takes to create them," says planner Jove Meyer, creative director and founder of Jove Meyer Events. "So prices are up and since the demand is so high and the supply so low… We're all-hands-on-deck and will make it happen the best we can with what is available. Flexibility is key in this wedding boom, as the supply simply cannot keep up with the demand." We break down why weddings are costly and how to have appropriate conversations with your vendors if you feel overwhelmed.
In This Article:
Why Is the Cost of Weddings Going Up?
According to a vendor survey conducted by The Knot in April 2022, at least 70% of wedding vendors plan to raise their prices by year's end. While couples and clients are naturally inclined to react to price increases, like everything else, there's a reason (or multiple, shall we say) why wallets are being stretched. The fact is vendors are currently dealing with longer hours, more work, price increases from suppliers, and in many cases, the higher cost of labor on the ground due to shortages in staffing. Here are some examples of what wedding professionals are facing at the moment.
Rentals
"I wish there was only one issue affecting our business at this time, but that's not the case: inflation, supply chain problems, labor shortages, and gas prices are the ones that stand out to me the most at the moment," affirms Clara Hough, ​​Partner & President of House of Hough. "As a matter of fact, we've already gone through the process of increasing our prices across the board. All of our suppliers have increased their prices." Hough's luxury rental company has been impacted by this, as well as the cost of goods to gas prices.
While these increases started in 2021, they continue. "We're now regularly receiving emails from suppliers with new pricing which makes it difficult for us to quote proposals or even have an accurate forecast for the business," Hough elaborates. "Inflation has been another factor. We made the decision to increase the salary for all of our employees at the beginning of the year. It was important for us to make sure that they can be more comfortable as living costs continue to rise. Last but not least, gas prices and labor shortages have really affected us. We've increased delivery prices across the board."
Venues & Catering
In some cases, the cost of catering will rise due to increases in food costs. Brandy Boulette, the Vice President of Operations at The Treasury Venue Collection, is however facing down another interesting challenge when it comes to weddings: or call it Champagne problems. "Getting Champagne, specifically, has been very difficult," she explains. "There is a global Champagne shortage due to increased demand, supply chain issues, and extreme weather events. Unless orders are placed well in advance, distributors are often unable to get products in fast enough from France."
Due to that, the team has started to explore alternative options. (Champagne must be served, after all!) "We've tried to think outside the box and get creative with our alcohol orders. For example, we couldn't get our regular 750-ml bottles of Veuve Clicquot, so we started ordering 3-liter bottles (four times the size of standard bottles)," she says. "These bottles are more expensive, more challenging to serve, and we are more likely to end up with wasted champagne. However, this was the only option we had."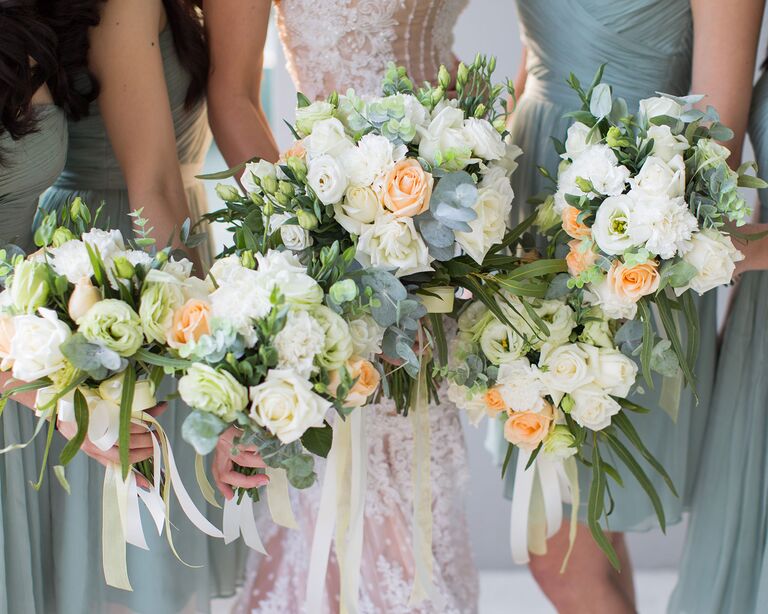 Florals
Let's use another hypothetical example of a florist who's been asked to build a chuppah comprised of pink, white and yellow roses for a wedding in New York City. As of summer 2022, roses were among the most coveted flowers for weddings with nearly 75% of the world's cut buds shipped directly from Ecuador. That same florist might be dealing with a possible shipping delay of roses from South America, where they then must decide on the alternative option of purchasing roses from Europe. However, those stems could be twice the cost due to supply and demand. (We don't set the rules of economics.) What's more: the chuppah would've been in its elementary architectural stages: comprised of wooden beams with enforcements. However, all of these supplies—the caging, the wood and beyond—have increased in cost due to shortages in raw materials. On top of that, this florist may have recently lost several staffers who were able to produce the chuppah. He or she will now have to hire freelancers who've set their prices at higher rates.
"As a florist, it has been an up-and-down ride of supply shortages and volatile pricing for flowers," Kellye Kodak Clifford, floral designer and owner of Precious & Blooming, said in late 2021. "We've specifically had a very hard time securing vases in large quantities and products we use for the mechanics of our work… Flowers, however, have dramatically increased in price due to low production, transportation costs, weather challenges and COVID."
What's to Come in 2023 With Wedding Inflation?
Wedding inflation isn't solely attributed to one factor, but rather, a ripple effect of multiple moving parts. Broadly consider the bidding wars for homes, the rising cost of groceries, or the current economics of gas, airfare, and travel. In the 1980s, gas peaked at $1.25 per gallon. That same commodity in June 2022 hit a record high at $5 a gallon. Inflation indicates how far your dollar goes against the price of goods and services. The latest increases, to that extent, have been impacted by supply chain issues, the rising cost of gas, and other variables.
Of course, these changes, like the average cost of weddings, fluctuate on the local and luxury levels. About 40% of wedding vendors–including surveyed planners, florists, musicians, photographers and beyond–are increasing their rates by 6% or less. However, another 21% said they're increasing business costs by 11% or more, according to The Knot survey conducted in April.
The quotes couples are receiving for 2023-and-later weddings have already increased from what was contracted for this year. Our data shows that among the vendors increasing their rates, 40% made the pricing adjustments in 2022, or have plans to do so in the near future. "We raise our prices every year, typically at the beginning of the year," explains Boulette, whose operations span St. Augustine, Florida. "We take into account the number of available dates on our calendar and any increased costs. We will likely increase our prices again at the beginning of 2023; however, at this time we don't have any plans to increase prices any more than we normally do."
"Everything is costing more than it recently had," elaborates Meyer. "An example [for my business] was recently hiring a bus service to transport guests. The cost has gone up 30% and the companies are citing high gas prices and labor shortages as factors. The same service that we employed just six months ago is now significantly more costly. Nearly every aspect of weddings has gone up in price, staffing, supplies and space."
How Do I Plan My Wedding With Inflation in Mind?
Your financial well-being is of great importance, especially as you plan your wedding in this economic atmosphere. Due to the nature of inflation, there are several steps and considerations couples can share before walking down the aisle. Here's how to plan a wedding in 2022 without breaking the budget. (It simply requires understanding, flexibility and grace.)
1. Talk to Your Partner About Debt
First, communication is of the essence in any relationship, especially during inflationary times. Couples should pay down the debt they've incurred. This includes negotiating down interest rates on possible loans and credit cards. Now is the time to pick up the phone.
2. Discuss Your Wedding 'Must-Haves'
From there, you'll want to talk through your most important checklist items on your wedding day. Is it photography, food, the florals, or music? Identify the biggest items where you're willing to splurge. "Know what is important to you and make sure you prioritize it," says Hough. "You may be in situations where you will have to choose between having a particular product over another. Having a clear mind as to what is important to you will help you make better decisions."
Speaking of priorities… remember social media imagery isn't why you're throwing the wedding. "Prioritize what is important when money is tight," adds Boulette. "Make the wedding more about celebrating the two of you and less about what looks good on the 'gram."
3. Evaluate Your Budgets
Those cute sets from online retailers and lavish weekday dinners may have to wait. Couples should be inclined to take a hard look at their expenses, especially money they could potentially save for the wedding. It helps to constantly review your accounts and assets, even if your financial personality is hands-off. Also look through payment options for your wedding and decide whether this is right for you.
If you have loved ones assisting with the wedding budget, start proactively saving for other expenses like the honeymoon or your home expenses. Couples in tip-top financial shape could consider talking to a financial advisor about possible investment options—some points of conversation might include the companies you're interested in backing and the shares you plan on purchasing when conditions are favorable to you.
4. Move on Planning
The timeline continues to expand for wedding planning. The average length of engagement, according to The Knot, is 13 months. If you recently said yes, you'll want to move even sooner on securing your wedding team. "Couples need to plan early," advises Boulette. "The sooner you reach out to vendors and share your vision, the more likely they'll be able to get exactly what you want and customize their goods and services to your specifications."
This includes securing florals and design elements. "Anything that is trendy has skyrocketed. Popular colors are also getting increasingly hard to get," Clifford noted last fall. "If you aren't pre-ordering for your events well in advance, you'll likely be out of luck with some of the more popular varieties. Seasoned professionals, who have strong relationships with their salespeople, will have their orders placed at least a month in advance in order to lessen the risk."
If your wedding venue is booked during a coveted Saturday, consider throwing a Thursday or Friday wedding. These shoulder dates have especially benefited couples through COVID and the Wedding Boom. "Couples and their guests can have just as much fun on a Monday as they do on a Saturday," Boulette says. "In fact, they may end up saving money and having more vendor options."
5. Educate Yourself on Rising Costs
Good thing you're here. It's important in this market for couples to understand the "why" behind quotes they've received for wedding day expenses. One way to do that is to keep up with ongoing interest rate fluctuations, as well as the cost of living expenses that continue to rise against the dollar. Another way to do this is simply by asking your vendors what costs go into the services rendered.
"We're letting our couples know everyone is doing their best," Meyer says. "But we may not have every staff member we'd hope for as the staffing shortage continues and COVID is surging again. Let's say even when a caterer overstaffs, some workers don't show up while others call out sick with COVID or like symptoms." One way to get ahead of these rising costs is suppressed and proactive saving. "You'll also want to build some cushion into your budget," says Hough. "It's no secret that inflation is at its peak and it's become almost impossible to predict what some things will cost six months to a year from now."
6. Believe in the Wedding Team You've Hired
It may be easy to derail your thoughts to a place of inflation oblivion. But communication matters and so does hiring the right wedding team to execute your big day. "Trust your vendors. We are here to guide you through this process," says Hough. "Only hire vendors you trust. Don't hire anyone you'll be questioning from day one."
"Couples should also understand that most wedding businesses are small businesses," Boulette adds. "Your wedding day is often their livelihood. Most wedding vendors really want to make your big day come to life, and give you exactly what you want. Vendors feel the frustration and annoyance of supply chain issues just as much as their couples."
7. Practice Patience & Honesty With Your Wedding Team
You may have a budget cap that no longer allows you to have a top-shelf mezcal cocktail hour. That doesn't mean your vendors can't make your vision come to life with alternatives. But rather than a simple no or yes, building an open rapport with your vendors will go a long way. "Have honest conversations with your vendors. Be patient with them, trust them, and be kind to them," says Meyer. "Most haven't been able to work for over a year and now are overworked more than before. Lead with kindness, be flexible, and your wedding will work out."
Along those lines, while planning, patience is advised especially as it relates to vendor communication. "Since this year is the busiest we have seen in many years, many of us are overworked and trying to keep up with our postponed events and new events at the same time," adds Meyer. "Meanwhile, we're also trying to let future clients know that we will get to them when we have time, and to practice patience as we're seeing more work than before and fewer resources to make it happen." (More on that here.)
8. Be Considerate of Your Loved Ones
Another note is to be considerate of your wedding party and family members. We get the social media allure of throwing dreamy prewedding events—so if you want to throw that Tulum bachelorette party, be very clear about financial expectations and booking windows with your besties. If this is beyond their budget range, perhaps it's time to reconsider your priorities or to open up your wallet to partake in the experience. (That villa won't pay for itself!)
Why Paying for the Wedding Is an Investment
One of the greatest wedding regrets we hear from couples is that they didn't throw the wedding they wanted. (Either they skimped on their dream vendor list—always get the videographer—or they gave up on their hopes for their wedding from the start because they felt discouraged from the get-go.) That's where we encourage you to be solution-oriented. There are ways to throw the wedding vision you've set for yourself within the budget you've allotted… but it will require conversations and expectation-setting up front.
When you look back on your wedding day, you'll want to say you were happy with the results– and not just the outcome, but the memories of planning the biggest event of your life. "Enjoy the process," says Hough. "Don't let obstacles become a dark cloud over what should be the happiest time of your life. No matter what small challenges you encounter during the planning of your wedding just know: in the end, it'll be OK." After all, you get to marry the love of your life.