The Knot's 2022 Wellness Destination
Dating, engaged or married, wellness is no longer trendy; it's essential.
Design: Sarah Evans
We get it. You've planned, then pivoted—possibly even panicked at various points for two years. A pandemic of isolation, followed by a reemergence into a world with constant changes, has resulted in increasing rates of stress, sleeplessness and anxiety. This is why wellness is no longer a buzzword; in 2022, it's essential. The term often conjures visions of restful meditation, cold-pressed juices and yoga retreats, but what seems intuitive requires intention. The Knot's intent in 2022 is to arm all those who reach our wellness destination with tools for navigating and resetting their lifestyles for a better foundation in the future.
Contents:
Meet The Knot Wellness Contributors
We've tapped experts across the topics of financial, mental and relationship wellness to provide actionable tips and advice. The Knot Wellness Contributors are reputable voices in their respective fields with proven experience and first-hand exposure across their respective disciplines.
Alyssa "Lia" Mancao is a licensed psychotherapist with a decade of experience working with individuals and families. She served as a licensed clinical social worker in the community mental health setting.
Learning through personal experience how finances can shape a marriage, financial activist and divorcée Dasha Kennedy combines her expertise to help couples avoid her same fate. Her mission as The Broke Black Girl is to help all women initiate financial conversations with their partners.
Jeff Guenther is a licensed professional counselor (LPC) specializing in relationship therapy. He is a relationship and mental health advocate who's made the biggest splash on TikTok, where he shares snackable tips for followers across a range of topics.
Eve Rodsky, the New York Times bestselling author of Fair Play and Find Your Unicorn Space, is a Harvard-trained expert in organizational management.
Brian Kelly is the founder and CEO of The Points Guy (TPG), which today is a leading digital resource for all things points, loyalty programs, credit cards, miles and travel.
Sallie Krawcheck is the CEO and co-founder of Ellevest. With about 40 years of experience in her discipline, she has earned the title of "the Most Powerful Woman on Wall Street."
A financial advisor to the stars, Kathleen "Kathy" Entwistle is a Certified Financial Planner (CFP) and Certified Divorce Financial Analyst (CDFA). She is a Managing Director and Private Wealth Advisor at Morgan Stanley.
Financial Wellness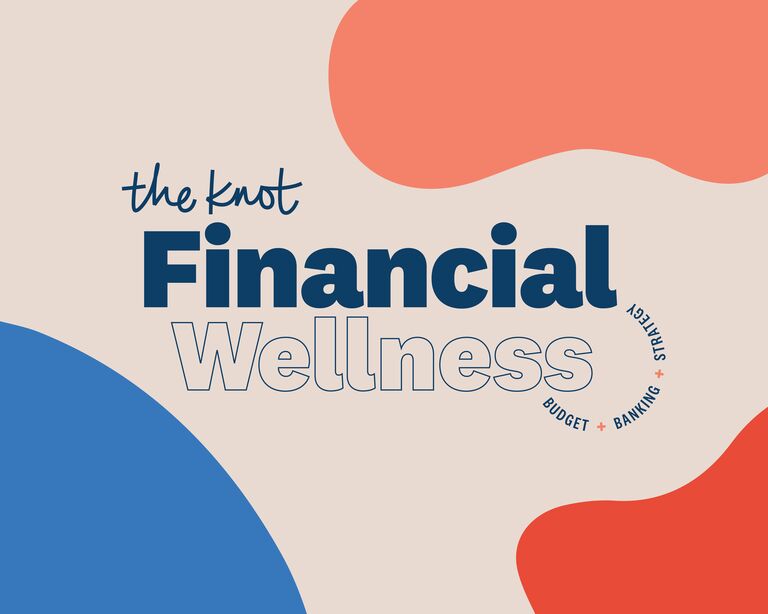 According to a survey conducted by the AICPA (​​American Institute of CPAs), 88% of Millennial couples say finances and decisions related to budgeting are a source of tension in their relationship. Budgeting for big life events, like saving for a down payment for a home or a wedding, creates discord in relationships without communication and a foundational understanding of money. Financial literacy is a topic of exploration for all couples—and one that requires frequent conversations prior to-and-after marriage.
What Your Myers-Briggs Means for Finances in Your Relationship
When it comes to budgeting and financial planning, each individual has a unique approach, at least according to their finance MBTI personality. Take the quiz.
I Learned Why Finances Are Key in Marriage… From My Divorce
While most of Dasha Kennedy's friends were graduating from college and walking across the stage to receive their degrees, she was making her way across a murky downtown courthouse to finalize my divorce.
What Are the Tax Benefits of Marriage?
We know gathering IRS forms and deciphering a new tax code is one of the least appetizing ways to welcome life as newlyweds. But the tax benefits—and that is, the tax benefits of marriage may sweeten the deal.
A Complete Guide to Using Credit Card Points to Pay for Your Honeymoon
The Points Guy gives all his tips for how to maximize your honeymoon with points—from getting there to enjoying your stay.
Why You Need to Discuss Debt Before You Get Married
According to data, 70% of college students graduate with student loan debt (the most common type of debt faced by newlyweds). But if you do have debt (or your partner does), the one thing you need to do is to discuss it with each other.
3 Money Conversations To Have Before Saying "I Do"
By talking about your finances before marriage, you'll be more aligned as partners (and less likely to be blindsided by your spouse's preferences or decisions down the line), helping to strengthen your lifelong commitment to each other.
The Biggest Budgeting Mistakes to Avoid When Wedding Planning
Experts share the biggest budgeting mistakes you should avoid in order to make your wedding planning process as fun and cost-efficient as possible.
Relationship Wellness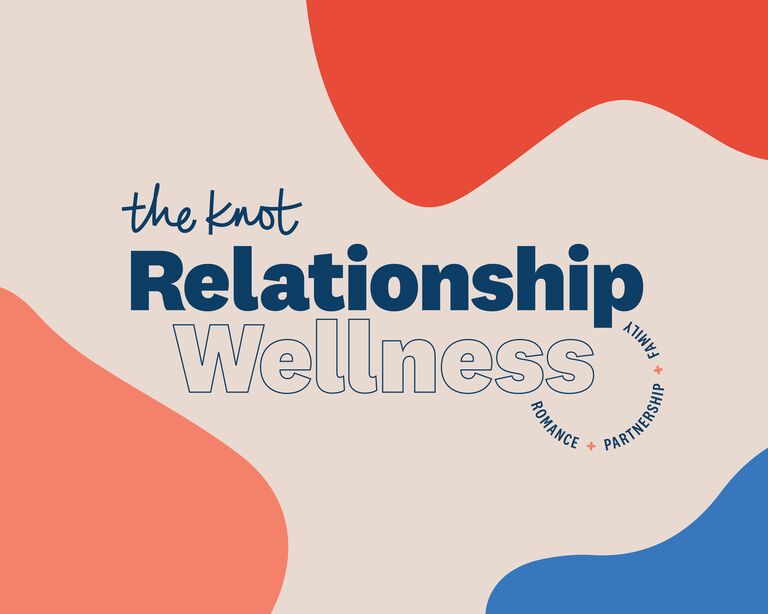 You may have heard of premarital counseling, but how about pre-engagement counseling? Lately, there's been a renewed interest in improving the quality of relationships. Whether it's exploring research-backed tips for marital health, learning your Love Languages, pursuing some form of professional therapy, or addressing intricate family dynamics, a multitude of factors can impact this area of wellness. Relationship health is another opportunity for exploratory growth between couples, especially as they learn to communicate, nurture and foster marriages and families of tomorrow.
The Top Questions to Ask Your Partner Before Marriage, According to a Therapist
These are the questions you should be asking yourself, as well, before heading down the aisle.
The Top Dating Trends of 2022
With a new kind of pressure surrounding dating in the modern era, it's no surprise that it might start to feel like a full-time job. If this sounds familiar, you'll be happy to know that the top dating trends of 2022 indicate a massive shift.
The Conversations My Husband and I Should've Had on Our Honeymoon
Bestselling author Eve Rodsky looks back on her honeymoon do-over.
What to Do When You Sleep Next to Someone Who Snores
If you can't sleep because of your partner's snoring, there are lots of positive steps you can both take to address the problem.
How to Set Healthy Boundaries in Relationships
The conversation around setting personal boundaries in relationships has become more and more mainstream in recent years—and for good reason. Setting boundaries is essential for our well-being.
Why All Couples Should Know Their Love Languages
Knowing your love language is essential for understanding how you need to receive love to be satisfied. And, vice versa, knowing your partner's love language is crucial for giving love.
The Best Relationship-Building Games for Every Couple
Whether it's a conversation-sparking deck of cards or you take turns rolling the die, storytelling helps spice things up in the bedroom and beyond.
Research-Backed Tips for Making Your Marriage Work
Whether you're in the throes of planning or you're still riding the post-wedding high, familiarizing yourself with strategies for fostering a healthy relationship is a wise choice.
25 Gifts for Your Partner, According to Their Love Language
Buying something based on your partner's love language pretty much guarantees you're giving them a gift that'll make them feel loved and appreciated.
PSA: Holidays Shouldn't Be the Only Day You Celebrate Your Relationship
"What happens in most relationships is that Valentine's Day, birthdays and anniversaries are the only time that people look forward to celebrating their relationship," says a relationship therapist.
12 Trusted Relationship Tips From Experts and Real Couples
Whether your relationship status is one-date-in or recently engaged, we've gathered the relationship advice of experts and real couples alike to help cement your commitment to one another.
The Top Couples Journals for Strengthening Your Bond
Did you know journaling as a duo can help improve communication? Explore our picks for couples journals to help give your relationship a healthy dose of self-care.
The Best Dating Apps for Marriage
In 2022, dating apps are the most common ways couples meet. In fact, according to The Knot 2021 Jewelry and Engagement Study, one in four couples met online.
Mental Wellness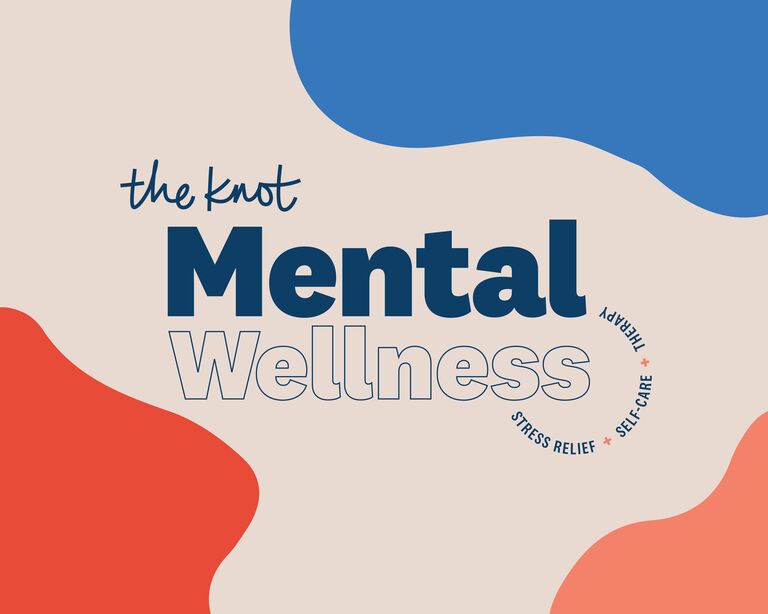 Between August 2020 to February 2021, nearly 42% of adults reported they were struggling with anxiety or depression, according to the CDC. With the unexpected challenges of this year alone, The Knot's wellness destination is a place where you can explore several mental health-related topics, from getting sufficient sleep to taking the steps to go to therapy–all for yourself and your future.
How Your Home Organization Habits Can Impact Your Relationship
The experience of merging lives combines everyday habits and lifestyles. It could, however, be challenging if both parties define "clean" differently.
How to Communicate Your Feelings, According to a Therapist
Believe it or not: your mental wellness is impacted by your interpersonal relationships, which is why it's important to communicate with warmth and candor. But communicating feelings is a skill that requires practice.
The One Thing to Remember With Weddings This Year
When the going gets tough, how do we show grace to others while maintaining our expectations and boundaries?
Tackling Wedding Planning Anxiety
The first step to coping with wedding planning anxiety is finding clarity on what exactly it is that you're experiencing.
What It Means to Heal and Return to an Accident Site… To Wed
On April 11, 2015, slopestyle freeskier Jamie "MoCrazy" Crane-Mauzy suffered a career-altering catastrophic skiing crash in Whistler, British Columbia. Seven years later, it's the same day when she and her fiancé Reggie Clark will tie the knot, back at the accident site.
How to Approach Mental Health Conversations in Marriage
Marriage and mental health are interrelated. If you're navigating mental health issues within your marriage, here are practical ways to communicate your concerns with your partner, according to experts.
Why "Shedding For The Wedding" Is Destructive
The concept of losing weight for your nuptials is actually harmful, according to experts. And we agree!
How to Navigate Weddings If You're Sober
The ceremony is over and champagne toasts are abundant. But what if you enter into an atmosphere where there's an abundance of alcohol and you've committed to sobriety?
Wedding 'Resets'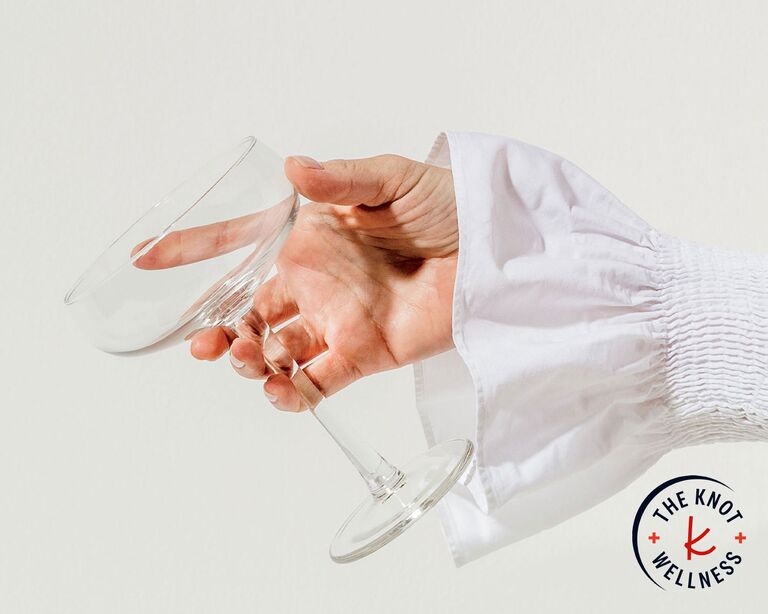 Couples are extra intentional about resetting for the wedding in 2022. (Notice the refrain of the word, "shedding.") As we expect it to be the busiest year yet for weddings, here are some expert-approved ways for couples to set intentions and goals ahead.
The Top Wellness Trends for Wedding Planning in 2022
In 2022, an astounding 2.6 million weddings will occur. For to-be-weds, prioritizing wedding wellness (and general wellness across all areas of life) can buffer common stresses that arise while planning, traveling, and throwing the biggest event of their lives.
Your Sleep Is Likely Impacting Your Relationship, According to Experts
"Getting quality sleep will allow you to be a good [partner]," she affirms. "If your partner is on a different sleep schedule… it's a huge problem and it affects a lot of couples." These sleep hygiene tips will help you improve your rest and, in turn, your relationship.
How to Set Your Prewedding Wellness Routine—And Stick to It
Not only will a daily wellness routine help you feel your absolute best when the wedding date comes, but it'll also make the entire planning experience much more enjoyable. (Trust us.)
Why Couples Should Limit Social Media in 2022
Social media can be a positive force—it's keeping people connected during a global pandemic, after all. However, studies reveal it can also have a negative presence in our lives.