Wedding Reception Music Contract Points
If you remember one thing, remember this: Nothing's definite until you get it in writing! Here's the 411 on your reception music contract.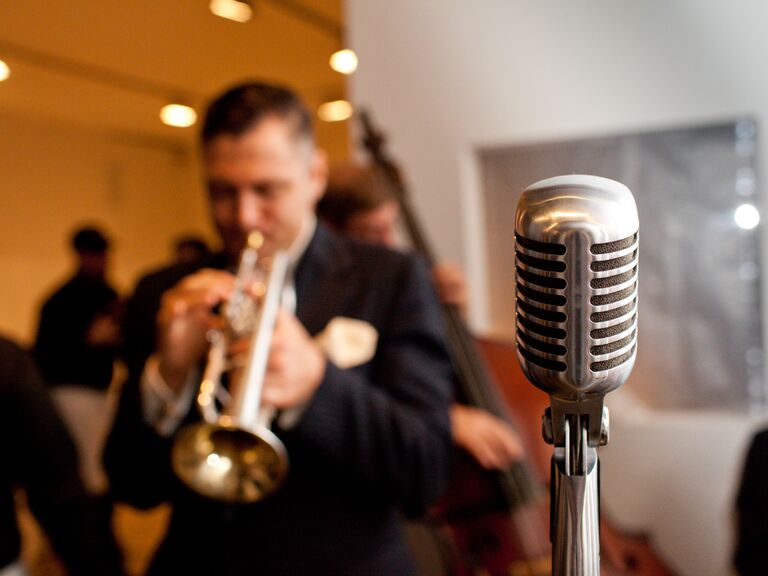 Before you check off your reception musicians on your long list of to-dos, confirm everything with your bandleader or DJ. Be sure your letter of agreement includes:
Exact date of event, arrival time, and location with address.
Equipment that you are expected to supply and equipment they are expected to supply -- such as chairs, music stands, or amplifiers. If the musicians are bringing their own equipment, record any extra charges.
For bands, be sure you include exactly how many musicians you've booked -- that is, are you hiring a six-piece band or a 12-piece orchestra? Make sure you also note the instruments they'll be playing.

The names of the particular musicians or DJ who will play at your reception, plus the names of their substitutes should there be an emergency.
Attire guidelines: If you have any special requirements for what the performers wear, be sure to note them.
A list of what will be played when. Also talk to them about some B-list songs to play should they need to fill time.
If you're serious about your do-not-play list, include that in your contract and attach the list.
Amount of time you've booked them for.
How many breaks are needed and when they plan to break for dinner (remember to think about what you'll do for music during these break times).
Fees and overtime rates. Write in a clause that ensures their flexibility should you need them to play longer (your dad missed the last dance song and now your mom wants just one more dance, for example).
Deposit and balance due dates.
Cancellation/refund policy.