What Is a Prenup? Here's How to Get One
Contrary to stigma, prenuptial agreements can inspire financial confidence.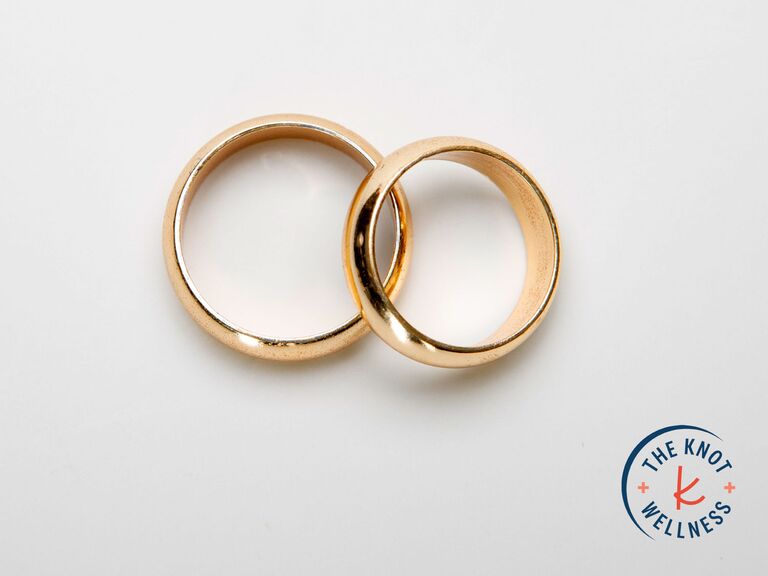 Getty Images
We have included third party products to help you navigate and enjoy life's biggest moments. Purchases made through links on this page may earn us a commission.
What is a prenup? While pop culture hasn't exactly been kind to this binding legal premarital agreement, a well-crafted prenup can serve as an essential protection for both parties in the event a marriage ends. The divorce rate in the US currently stands at around 50% for all couples, meaning it's in the best interest of every to-be-wed to consider a prenuptial agreement—especially as couples are increasingly enlightened about their financial and relationship wellness.
Signing a prenuptial agreement doesn't have to be an exhaustive process rooted in distrust. In fact, it can strengthen the relationship between you and your future spouse by driving communication and setting the groundwork for proactive financial management before the nuptials. We consulted family and matrimonial law attorney Julia Rodgers, CEO of HelloPrenup, to answer the basics of prenups and to encourage you to consider one with your partner. The goal is, of course, for couples to be protected if the event of divorce ever looms.
In This Article:
What Is a Prenup?
The question of the hour is one most couples face when merging lives and navigating financial assets, says Rodgers. "A prenuptial agreement is a legal agreement between two partners who are engaged to be married. It is effective upon marriage. A prenup [also known as an antenuptial agreement or premarital agreement] can detail property rights and financial arrangements that the engaged couple has agreed upon. It also allows the couple to contract for themselves–how they want their property, assets, income and inheritance to be viewed or considered in their marriage. If you don't have a prenup, your state law will control how your property is viewed."
For couples who face the possibility of signing something similar after marriage, a postnup is another option–though it's accompanied by its own set of risks. "A postnuptial agreement is a contract created after marriage and is between two spouses, outlining their financial and property rights and obligations in the event of a divorce," says Rodgers. "A postnuptial agreement is not the same as a prenup, in that the parties are already married at the time of the contract, and not all states will enforce postnups."
Why Couples Should Get a Prenup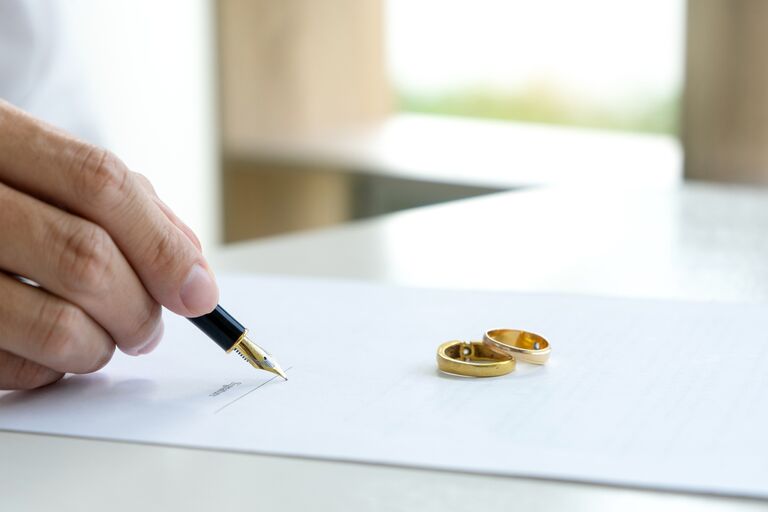 A misconception is prenups overwhelmingly favored men, which may have been the case when they were historically the higher-income earners within households. Pop culture hasn't exactly helped this narrative—anecdotally, lyrics about spousal support and entering a marriage with a certain intent have fueled a stigma around the topic. However, there has been a societal and cultural shift surrounding prenups as the average age of marriage continues to rise and more modern women are focusing on their careers. This has correlated directly to higher salaries and income opportunities. With that, couples are thinking about their long-term futures, including possible life insurance plans for a surviving spouse to real estate and retirement plans.
"Couples may have student debt or own businesses, or perhaps they want a marriage with financial transparency," muses Rodgers. "Prenups set realistic expectations in a marriage, acting as a tool for communication." If that isn't reason enough for why couples should get a prenup, here's why the contract should be signed and bank accounts determined—all before walking down the aisle.
Prenups Allow for a Separation of Premarital Assets
A prenup allows couples to divide "separate property" assets acquired by either party prior to marriage, says Rodgers. This includes real estate (condos, homes and properties purchased prior to marriage), retirement plans, investment and savings accounts, as well as high-value material property, such as artwork and fine jewelry. For couples who don't sign prenups before marriage, all of these assets can become marital assets once you wed.
Prenups Allow for a Separation of Debt
Let's say one party has student debt or owes a former partner from a prior marriage a significant amount in the divorce settlement. A prenup is advised in this situation as this agreement allows couples to not only separate their assets but their debts. "In a divorce, judges have great discretion to attribute debt accrued either prior to marriage or during marriage to both spouses," she explains. "Today, most Millennials and Gen-Z have some form of student debt. A prenup allows them to protect the other from that debt in a divorce."
Prenups Allow for a Separation of Property
Let's say you and your partner want to purchase a residential property and an investment property in the first few years of marriage. A prenup allows a couple to separate properties between what is considered "jointly ours" (known as Marital Property / Community Property) and "yours along" (Separate Property).
"There are two different theories that states operate under when it comes to property: Community Property vs. Equitable Division (aka Equitable Distribution). If you live in a state that is considered a Community Property state, all or most of the property that you earned or acquired during the course of your marriage will be subject to a 50/50 split. It does not matter who acquired it," explains Rodgers. "In the remainder of states that operate under Equitable Division, marital property may be subject to a 'fair' distribution of the property between the spouses, but not necessarily an equal split. This split usually depends on many different factors that are complicated and may be found in state statutes or in case law. The bottom line? The courts have tremendous discretion when determining the division of property, and each state's divorce laws are different."
Prenups Allow for a Separation of Inheritance
Inheritance creates an interesting dichotomy between schools of thought. Some believe inheritance should be considered as joint marital property, explains Rodgers, while others see that financial contributions from a specific side of the family should remain solely theirs. "This scenario gets further complicated when one spouse's parents give the couple a monetary gift. Should this be the property of one party or of the couple? This is important to decide prior to getting married, and can be specified in a prenup," she explains.
Prenups Are a Communication Vehicle
Multiple studies confirm that the happiest couples talk about money. A particularly optimistic way of viewing prenups is perceiving the act of negotiation as an opportunity to share in-depth conversations they may have avoided before. "Many couples find that through the process of arranging a prenup, they learn new things about one another's needs, expectations, boundaries, and even their dreams. This structured inquiry into planning the future of their relationship as well as how they plan to take care of not only themselves but also each other--in the event of divorce leads both partners to a deeper understanding of one another," Rodgers explains. "In the words of a quote attributed to native American wisdom, love and understanding are the same thing. The more you understand someone, the more deeply you can love them. What's more romantic than that?"
Prenups Have the Ability to Correct Unequal Power Dynamics
A common scenario for so many couples postnup is communicating about work priorities and parental duties. "Prenuptial agreements have the ability to correct the often lopsided power dynamics in a marriage that can occur when two high-earning spouses marry, and one spouse gives up their career to care for children. This spouse is most often the woman who bore the children," explains Rodgers. "It is a fact of life that women have babies, and in doing so, they take more career breaks than men due to the physical impact these major life changes have, along with the parenting responsibilities that follow."
Studies show women in their 20s and 30s risk their careers while having children during their peak years of earning growth. This, in turn, says Rodgers, puts stay-at-home moms at a greater disadvantage due to the widening wealth gap—in some instances, at near double the rate of what the man's salary potential could be.
"The loss of financial opportunity for the woman and the widening wealth gap over time create an unbalanced power dynamic in a marriage that is almost impossible to recover from in the event of a divorce without a prenuptial agreement," she says. "A prenup can correct the course of the wealth gap by allowing parties to contract to financial obligations that help even the financial playing field in a marriage. For example, if the spouses decide that one spouse should leave their salaried job to work inside the home instead, the parties can agree to a lump sum paid upon divorce to compensate that spouse for their lost earnings, depending on the length of the marriage. This is an arrangement that child support and alimony do not solve for."
How to Get a Prenup
So you're convinced signing a prenuptial agreement is a step you must take before marriage. Congratulations–the good news is it's easy to get a prenup with the rise of digital platforms that facilitate the process for you.
Traditionally, the main avenue for obtaining a prenup has long been to consult a lawyer specializing in family law (or a divorce attorney depending on how it's framed) to address client needs. This could include everything from spousal support to estate planning, child custody agreements and alimony options. For couples dealing with rather sizable assets and division of wealth, this is still the recommended route to take as the process surrounding financial assets will be significantly more hands-on and both attorneys will likely ensure a fair marital agreement. It's also important to consult a family lawyer if you have agreements from a previous marriage that are a bit more complicated.
"During the traditional process, one party presents the other party with a full draft of the agreement, ready to be edited," elaborates Rodgers. "This process typically occurs through family law attorneys, with either party reviewing the draft and communicating subsequent negotiations through their respective attorneys. The core issue with this process is that it reinforces already lopsided power dynamics. For example, the party who began the prenup process is likely the same party presenting the first draft of the agreement, therefore making the other party feel as though their participation in the creation of the original agreement was minimal."
However, couples entering into marriage with some assets, some credit card debt or general wealth opportunities should consider HelloPrenup for the same written contract. The digital marriage contract service takes couples through the ABCs of the process and has each party fill out individual questionnaires. Then, the to-be-weds engage in negotiation, working through any sticking points. At a flat rate of $599, the team at HelloPrenup automates prenuptial agreements, allowing couples to easily access one from the comfort of their own homes. As laws differ state-to-state, contracts are even tailored by your location.
For further context, a typical prenuptial agreement costs between $2,500 to $5,000 per couple when consulting law firms directly. This is a vehicle for Millennial and Gen-Z couples who want to access the platform online without sacrificing too much of their time to protect their joint futures.