Here's Exactly What to Wear to a Casual Wedding
Goodbye confusion, hello outfit inspiration.
We have included third party products to help you navigate and enjoy life's biggest moments. Purchases made through links on this page may earn us a commission.
Your wedding invitation just came in the mail and the dress code line says "casual." Now, you're left with one of three reactions: "Score! I can wear whatever I want," "Wait… I can't dress up?" or "Huh? What the heck does that mean?" Whatever the case, it's time to take a pause and figure out exactly what casual wedding attire for guests entails. The answer might surprise you—and totally transform what you plan to put on for the special day.
So, what do you wear to a casual wedding? Think along the lines of "business casual." Generally, that means clothing items like jeans, shorts, tank tops and flip flops are off limits. Otherwise, you have a lot of options (unlike more structured dress codes like black tie or semi-formal).
But just as the workplace dress code has a different definition depending on the office, casual wedding attire varies based on factors like the season, time of day and venue. (A daytime beach wedding may be extra informal, for example.) It's up to wedding guests alike to use context clues and ask if they're uncertain. If you're close to the couple, go to them directly. Otherwise, confer with fellow attendees—wedding party members usually make great sources. Pro tip: Check out the couple's wedding website. Often, they'll provide more details on the dress code there.
Read on for more specific outfit guidelines for a casual dress code, as well as examples of casual wedding attire for guests.
In this article:
Casual Wedding Attire for Men
There's no need to suit up, but a sport coat or blazer sans tie (or bow tie) is okay. You're also welcome to wear a button down shirt (or polo) with slacks. Loafers and even dressy boots are acceptable footwear. Ready to shop? Check out our favorite casual wedding attire for men below.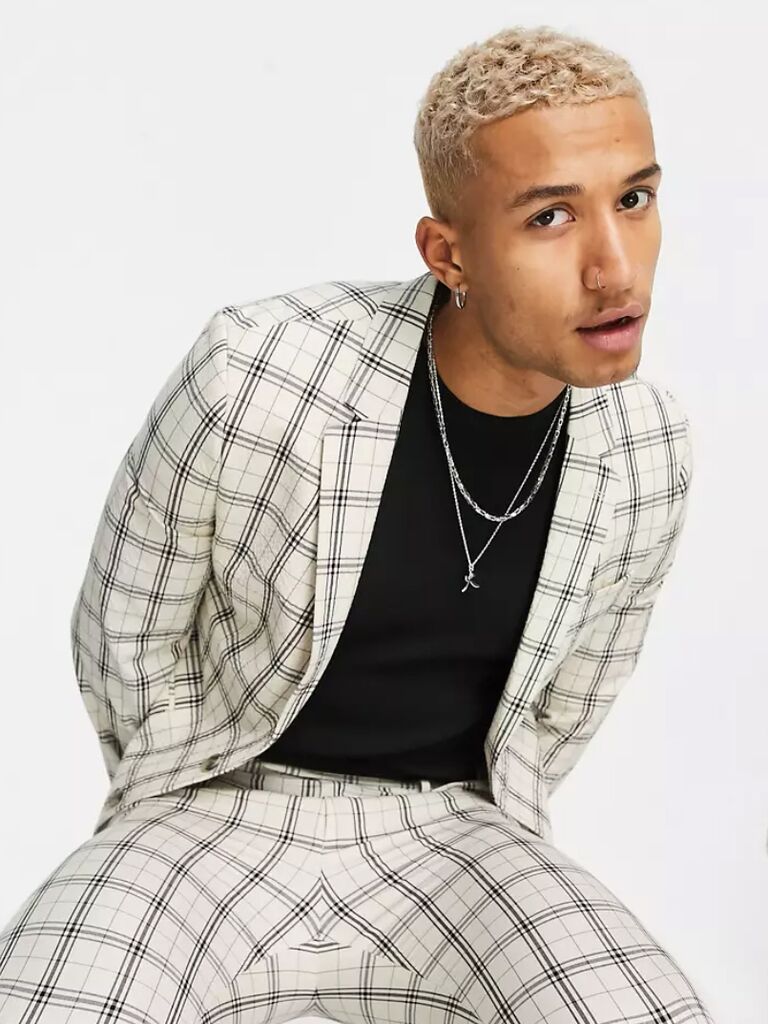 Love the look of a dark suit? Try a casual set in a fun pattern instead. Wear the coat open to show off a neutral white shirt and don't forget to skip the tie.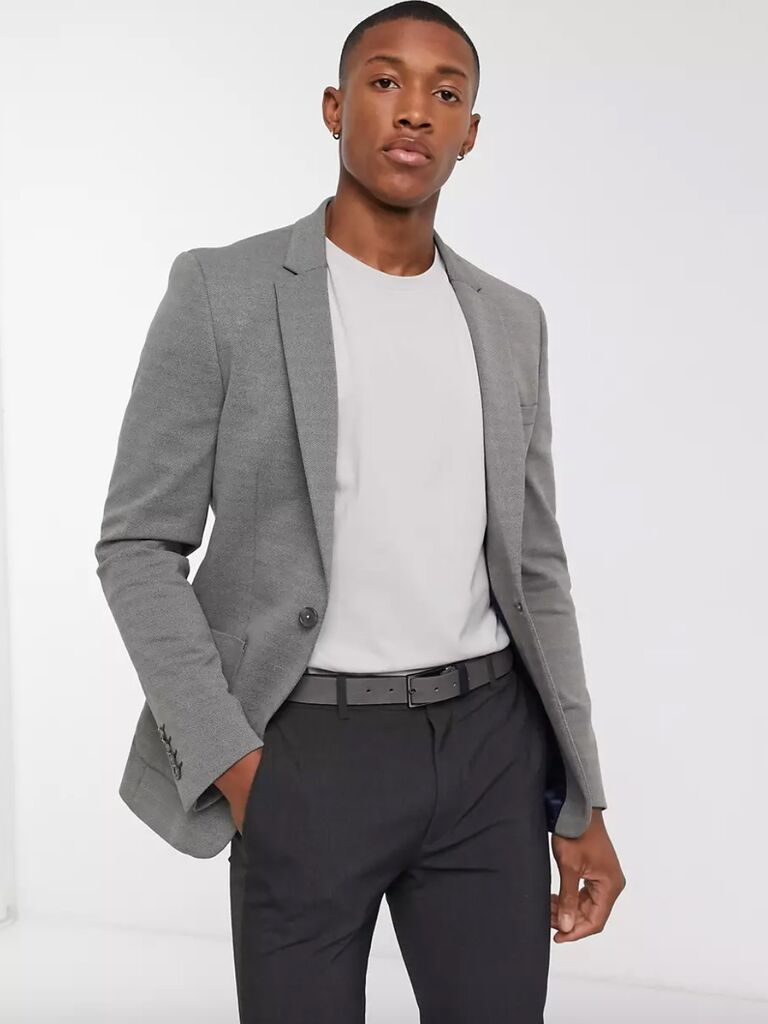 A knit or sweater blazer works well for a colder wedding. Pair it with a crewneck long-sleeve shirt or a turtleneck to look extra dapper.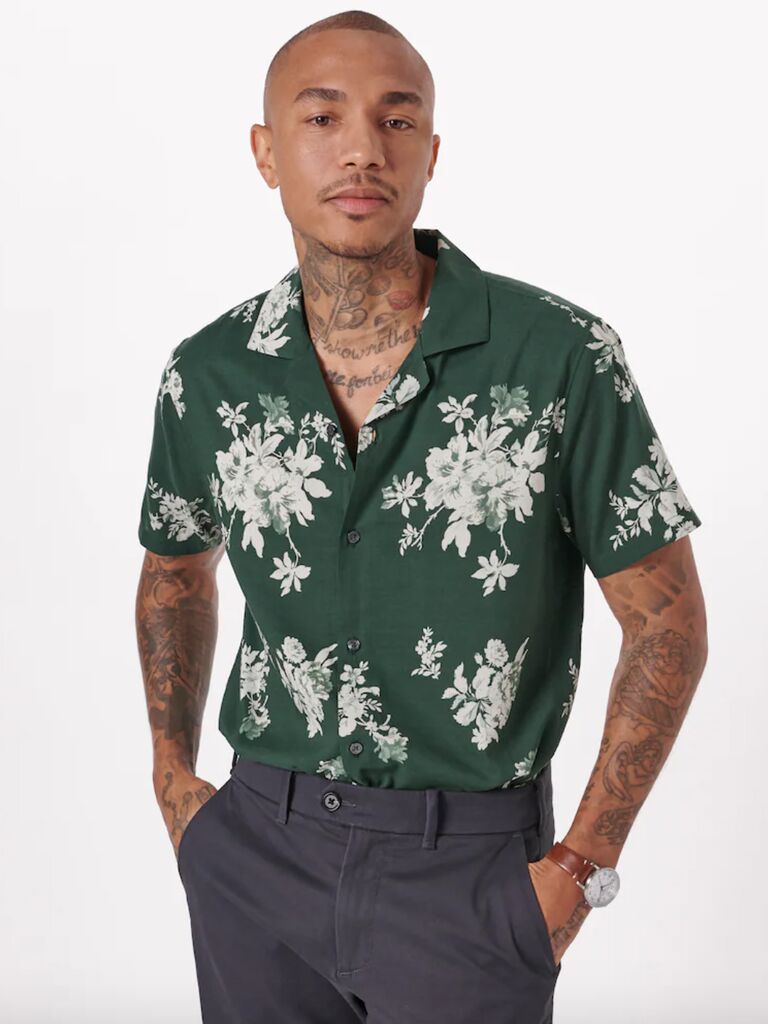 You can't go wrong with a regular button down dress shirt. But a short sleeve button down (AKA an SSBD) also suits warmer weather.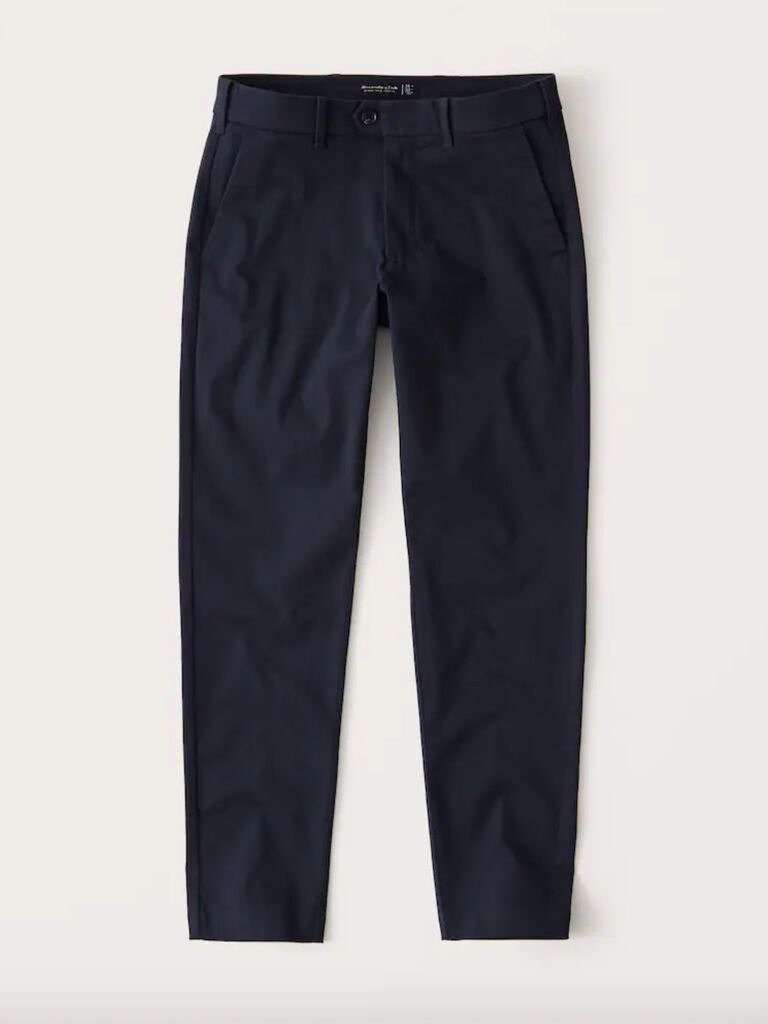 Slacks or chinos are go-to dress pants when it comes to casual wedding attire for men. This pair has an tapered fit and a shorter hemline for an on-trend, fresh look.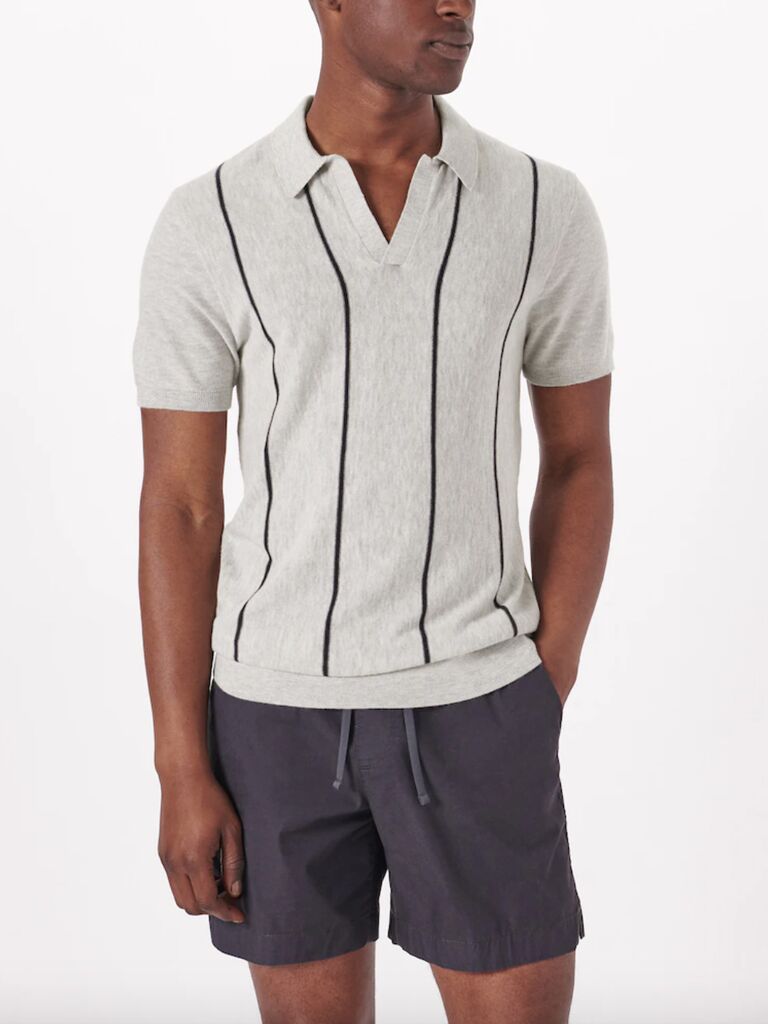 Keep things classy with this cotton-silk striped polo. Wear it untucked and without a belt for an effortlessly cool vibe.
Casual Wedding Attire for Women
Feel free to wear a one-piece look (like a sundress or chic jumpsuit) or separates (think: a nice blouse with a skirt or pants). Sandals and flats are also approved. Keep scrolling to shop our favorite casual wedding guest attire for women.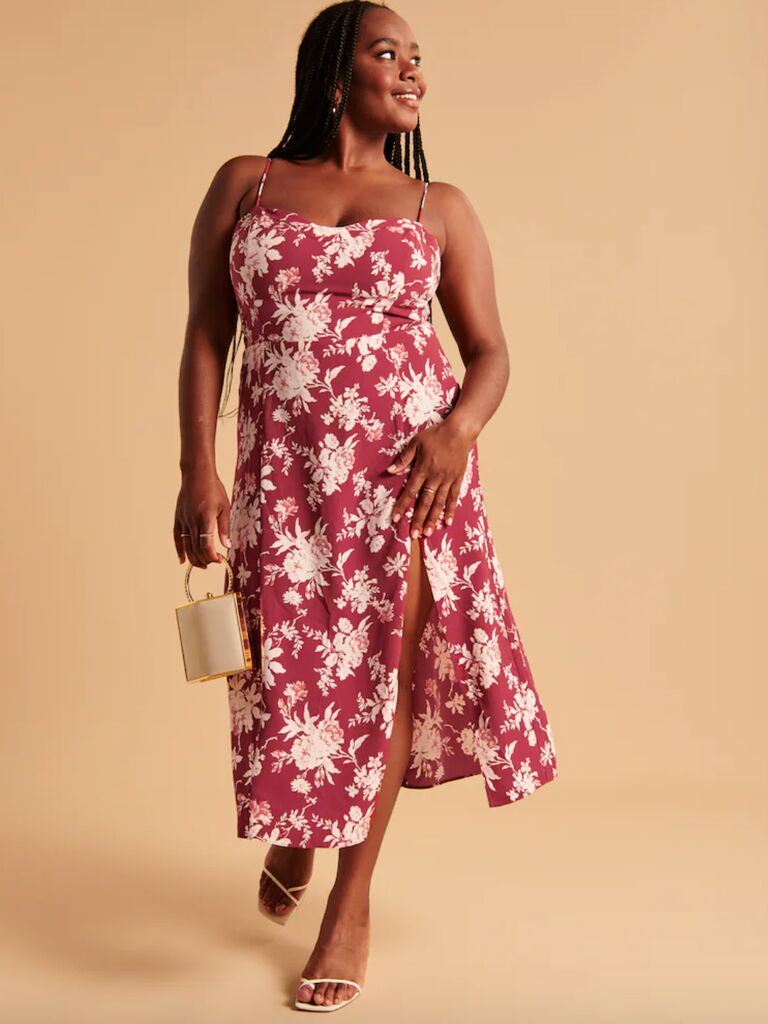 This beautiful floral dress has a midi-length hemline, a playful slit and a stylish sweetheart neckline. Translation: It's the perfect casual outfit for a summer wedding or a springtime event.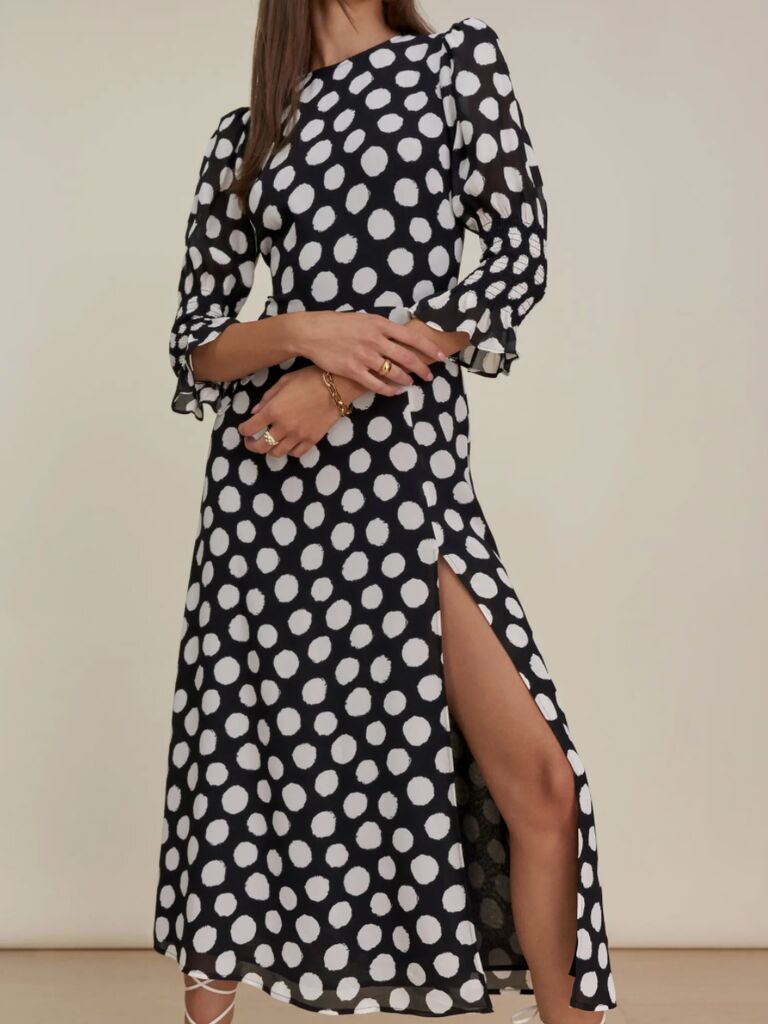 Meanwhile, this patterned dress screams fall wedding. A midi hemline is a safe choice but the slit adds some sass.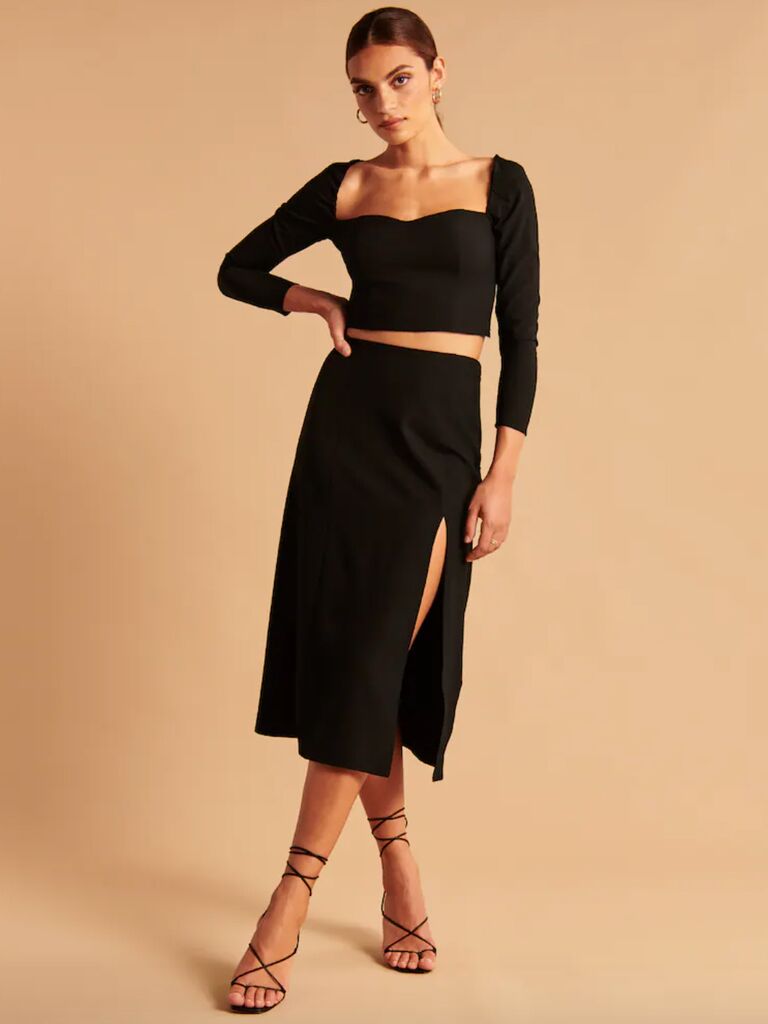 Go ahead and try something trendy—a casual dress code gives you plenty of flexibility. This multi-piece set may be tux-inspired, but the side slit and subtle midriff tones down the formality.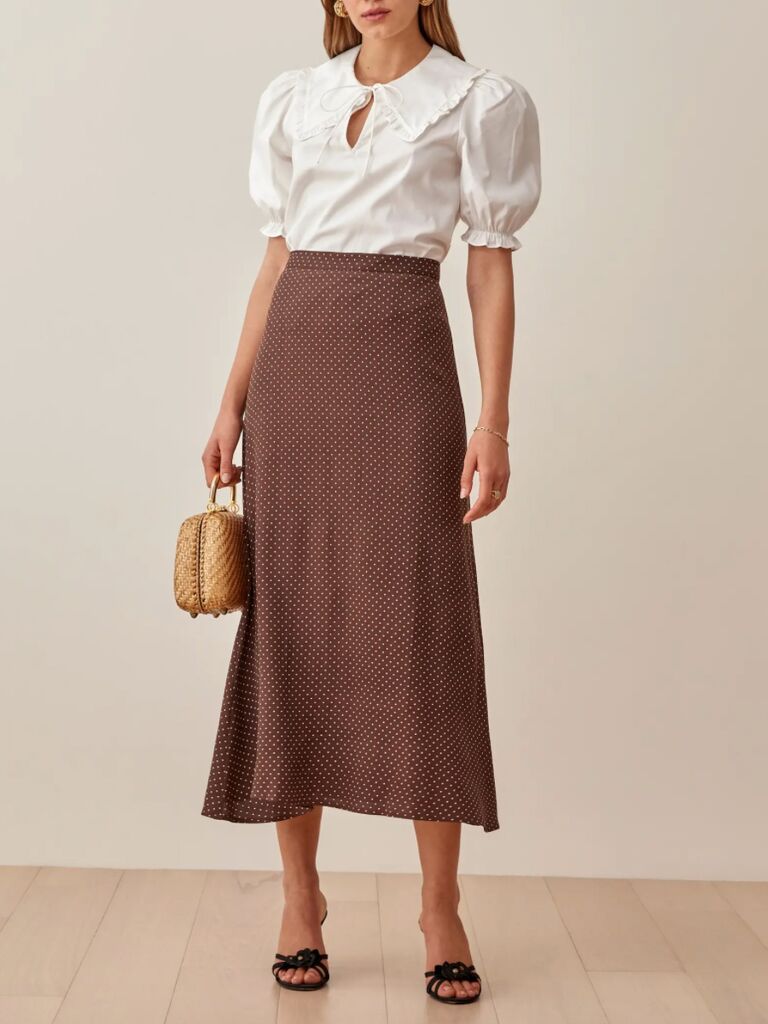 Coordinate a stylish skirt with a simple shirt or sweater depending on the weather for an editor-approved casual wedding
Are pants more your style? Put on separates or a jumpsuit. This one comes in an array of colors (though we love a bold red moment) and has an adorable twist-front detail that's the perfect mix of elegant and trendy.