Home

Kenny Pang Photography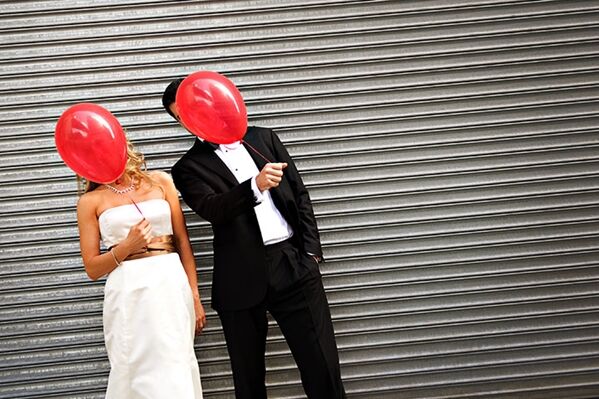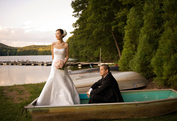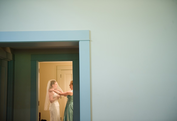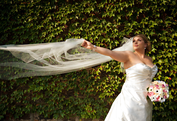 About this Vendor
*classic with a twist
11 years experience photographing amazing weddings in the Tri-State area. Coverage start at $3,200 for 8 hours and digital files Album Collection start at $3,600 which adds a custom design 10x10 album. Please contact me for more information.
Details
Contact Info

1178 Broadway, New York, NY
Truly tried and true...
Reviewed on

4/27/2015
I first met Kenny 8 years ago when he photographed a wedding that I was a bridesmaid in. It was an awesome experience, we shot at Coney Island in between the ceremony and reception and the pics were incredible. After that, I was a guest at two other weddings that used Kenny for... Read More photos, and he was always a true professional, but so fun that he really adds to the vibe of the day. When it was my turn, my 2nd order of business after booking the venue was getting Kenny for myself. It was possibly the most worthwhile expense I made for the whole wedding. Kenny did our engagement pictures, which are EPIC and I'm still trying to find ways to use them in cards/social media/gifts to fam... and I just got our wedding pics from him and we really couldn't be more pleased. He is just the greatest. He's fun and enthusiastic but he's also an artist. He sees things in lighting and staging that you wouldn't think of, that produce an amazing end product without a bunch of editing or fake posing. Also, I had reserved Kenny for a set amount of time for the wedding, and as the day approached he insisted on arriving early and staying until he felt satisfied that he had caught everything, which was several hours past the time I paid. What a value! I have recommended Kenny in the past, but now after my personal experience with him, let me just say, team Kenny all the way!!
---
Great Photos, Great Customer Service, Great Price...
Reviewed on

2/04/2014
Susan M
I found Kenny's website several years ago and loved his pictures. I knew that when it was my time to get married, he would be at the top of the list for wedding photographers. It was finally my turn and I did my research! Kenny appeared to be the best option and we were very... Read More happy with our overall experience. He is a pleasure to work with and we loved the end result. We wanted a record of the night and certain family shots, but otherwise didn't want to feel like someone was in our faces all night. Kenny definitely delivered. In fact, I don't know how he captured all of those amazing moments when we didn't even feel like he was there! He had a lot of great ideas for the wedding party photos and they came out fantastic. Kenny is a hard worker and loves what he does and it shows. We would 100% recommend him for your wedding or event.
---
Highly Recommended
Reviewed on

10/07/2012
Jax F
Kenny took pictures for my friend's, my sister's and my wedding. He was an hour early and got to work straight away. His assistant Benny took the pictures of the groom before the wedding. He offered some advise before the wedding and made the guys feel at ease. They were both... Read More very professional and adapted to our last minute schedule changes. Kenny was able to send us some pictures right after the wedding to use in our thank you notes.
---
Amazing photographer!
Reviewed on

6/17/2015
Lauren
A friend referred me to Kenny, and my husband and I are thrilled that he was our photographer for our wedding! Working with Kenny is great; he really listened to our input prior to taking pictures and his enthusiasm is unmatched. He made taking the formal pictures a fun and... Read More relaxing process. We just got our pictures back and couldn't be happier with how they look. I would recommend Kenny to anyone looking for an amazing photographer!
---
Would completely recommend Kenny to any couple getting married
Reviewed on

2/09/2015
Our wedding was 9/13/14 (not the date listed by the Knot). Kenny was an amazing photographer and a true professional, from our initial meeting to the day of the wedding. We immediately clicked with Kenny when we first met him and were thrilled he was available on our date. He... Read More really worked with us to personalize the contract to our particular needs – substituting and adding things. He was incredibly responsive to emails for the entire time leading up to the wedding – which, as anyone who has planned a wedding knows, is incredibly important (chasing after vendors is the MOST frustrating thing). Kenny was great the day of the wedding – a true professional and everyone loved him. Even though our weather wasn't perfect, he was able to get the outdoor shots we wanted, and they came out beautiful. I would absolutely recommend Kenny to anyone getting married (or anyone wanting photos of anything). He's completely reliable and it's one aspect of the wedding for which your mind can be at ease!
---
A true artist
Reviewed on

1/30/2015
Anne H
Kenny Pang delivers on every level. He is a true artist. I would recommend his photography to any and every bride and groom. I can hardly find words to describe how happy we are with the photos he took. Over and over again I heard friends and family say, that photo could be... Read More in a bridal magazine. And the cherry on the top is, he is so nice to work with. He gets to know his couples and his pictures reflect a custom quality that only comes from having a connection with the couple. My husband and I will be enjoying the memories he captured for a lifetime!
---
THE BEST!!!
Reviewed on

10/10/2014
Alex J
Kenny is incredible. We did 2 engagement shoots with him before hand so we knew going into the wedding day how talented he is. However, he exceeded our expectations. The day of the wedding he met me at the hair salon and started the day taking photos of us getting ready. He set... Read More the mood for the day, its not always easy keeping the bride calm--and I can't imagine working with anyone better. When we got to the venue-another event was still going on. Kenny was able to use his imagination and do our first look, wedding party pictures, and pictures of my husband and I in areas I would have never thought to use. He was so great with me--even when I became irritated (having your picture taken a million times can become daunting). He got the large wedding party and family pictures done so quickly. He even convinced us to take one photo we didn't want to take the time to take in front of our venue--which happens to be our favorite photo of all. He is so talented as a photographer. We are still getting compliments from our guests that the photographer was everywhere. Everyone loved Kenny. I would recommend Kenny Pang photography to any bride. Kenny is awesome and we hope to work with him again in the future.
---
Kenny is THE BEST!
Reviewed on

9/30/2014
Jennifer V
Take it from a camera shy bride and an even more camera shy groom: we have never felt so comfortable in front of a camera and that's all thanks to Kenny Pang! Right away we could tell Kenny knew what he was doing. He was very professional in a down-to-earth kind of way. All of... Read More the smiling and laughing in our photos is genuine because we were so relaxed and truly having a great time! As soon as you meet Kenny, you can immediately see that he loves what he does and it certainly shows in his work. As we go through our engagement and wedding photos my husband has repeatedly said the same thing - Kenny has that artistic eye, that ability to capture the emotion of a moment, and he knows how to find those special moments, even at a wedding of over 200 people. Our family and friends can't stop gushing that ours are the best wedding and engagement photos they've ever seen, and that includes their own! You would think that a photographer of such high caliber would cost a fortune, but Kenny's prices are very reasonable. We had a second photographer (his second was excellent as well!) and the cost did not break our very strict budget so that was a big relief. We feel so lucky to have found Kenny and we just can't say enough good things about him! If you're planning a wedding, schedule a meeting with Kenny ASAP. You'll be so glad you did. :)
---
Best Photographer!
Reviewed on

7/10/2014
Tanya S
My husband and I got married in Shakespeare Garden in Central Park on 6th June 2014 and Kenny has made this day unforgettable! Having never visited New York before he truly captured a beautiful day in an amazing city, which is exactly what we asked for! Coming from Europe and... Read More therefore not being able to meet Kenny until a few days before the big day, he was extremely helpful via email. His excitement on the day made it so much fun for us as well as our 8 guests. He knew all the key spots to hit in Central Park, Grand Central Terminal and we finished off in Times Square. The end results are phenomenal! Kenny is spontaneous, a true professional and a genius with the camera. He knew exactly when to jump in and take command of our meandering guests and was unobtrusive for the remainder. We cannot thank him enough for the magical memories that are our gorgeous wedding photos. We truly recommend him to every bride and groom to be!!
---
Kenny is a truly talented artist!
Reviewed on

11/06/2013
Betty T
We hired Kenny for our wedding, and he was phenomenal. He has a really easy going and cheerful demeanor that made us (2 introverts) feel comfortable in front of the camera. He showed up early to scope out the hotel/location. Seeing his professionalism and artistic setups, we... Read More knew our photos would be great. After getting the photos, we were blown away by the versatility and the artistry. He is a true artist! His photos are creative and really captured our day. We cannot say enough good things about him!
---
Kenny Pang ROCKS!! :)
Reviewed on

8/08/2013
Alpin R
Kenny rocks! He did our engagement & wedding photos. To start off, he is one of the friendliest we met during the wedding planning process! And not only is he super talented, but also very affordable - things add up very quickly during the wedding process so it is refreshing... Read More to meet someone who is not charging an arm & a leg. During our engagement photos in December, he went above and beyond by coming up with creative ways to pose (eg - in front of grafitti, kissing in front of a Christmas wreath, etc.)...they came out so cute we used them for our holiday cards! Since my now husband is a big Celtics fan we even did a fun shoot at a basketball court! And our wedding photos were just perfect - he caught the cutest moments. He loves what he does and you feel so comfortable when he's taking pictures of you! He makes you feel so special on your wedding day! Thank you for being so passionate about what you do :)
---
Kenny is the best!
Reviewed on

6/07/2013
Tara A
Kenny has a positive, inviting personality. He was my first photographer interview and I booked him on the spot. You cannot beat his price and expertise. I purchased a basic package and was still treated like VIP and have amazing pics. He captured precious moments and kept... Read More himself insanely busy throughout the entire party. My favorite quote of the day "And we're walking"! He kept control and had fun with a very strong and loud wedding party. I feel fortunate to have found Kenny Pang photography and will use him in the future as my family expands 
---
We were happy with Kenny!
Reviewed on

10/23/2012
Zivah K
We were really happy with our experience working with Kenny. He is friendly and easy going, answers questions quickly, and was actually early on the day of the wedding. Kenny was all over the place at the wedding and his photos didn't miss a thing. He takes wonderful candid... Read More shots that and gives you retouched prints and access to an online gallery. He also gives you also the photos on DVDs, so you have all of the photographs he took. My only recommendation would be to provide a bit of coaching with what you want regarding family portraits. Kenny got done all of the ones we wanted and he did so quickly, which we appreciated. However, some of the portraits were awkward as he doesn't spend too much time adjusting people's positions in the photos. I'm sure he would, though, if he was asked.
---
BEST PHOTOGRAPHER EVER
Reviewed on

10/08/2011
Jen S
Kenny was a JOY to work with. I am camera-shy and he made me feel so comfortable in the engagement photos we did, and again at my wedding! He was not the cheapest option but he was reasonably priced and did a PHENOMENAL job! Thank you Kenny!
---
the best of the best
Reviewed on

6/14/2011
Joy G
We hired Kenny Pang for our engagement photos as well as our wedding photos. He is absolutely the best we have ever seen. He is so talented, and he works by himself. He makes you feel like a celebrity, and he gives you about 1000 pictures at the end of it all. We have absolutely... Read More nothing but wonderful things to say about him.
---
Hands down the best!
Reviewed on

11/17/2010
Chris L
Can't say enough about Kenny -- he was terrific from start to finish. The ultimate professional, but so fun and easy to be around, which is exactly what you want in a photographer who will be with you for the entire day. His eye for a good picture is unparalleled. If you're... Read More looking for a more journalistic style, choose Kenny! Choosing him was hands down the best decision we made when it came to selecting our vendors.
---
Send Message