Home

Nakasato Photography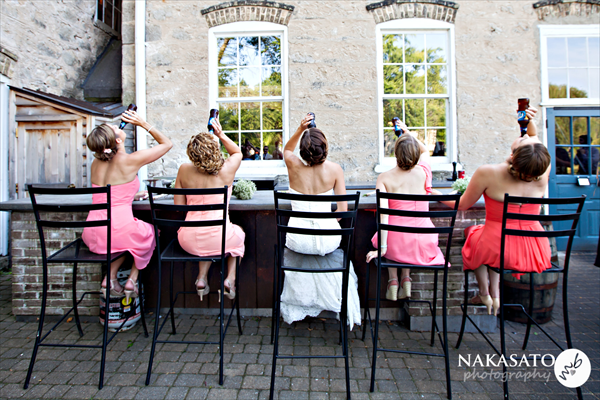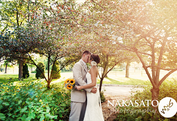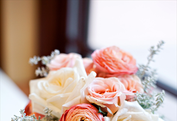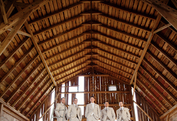 About this Vendor
Photojournalistic Style {inspired by love}
We are a husband & wife team. We are completely inspired by people in love! We focus on capturing moments that are of you being YOU! We combine a fusion of photos and cinematography from your day in creating custom Bluray/DVD slideshows. We'd love to meet! :)
Contact Info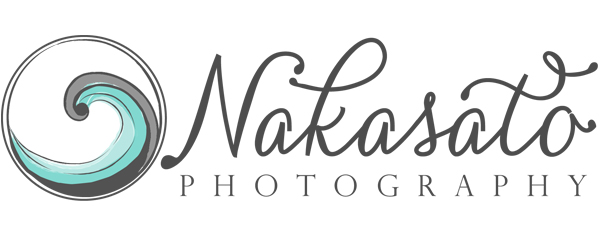 Franklin, WI
Milwaukee & Madison Areas
Beyond Perfect
Reviewed on

5/11/2015
Nakasato Photography provided everything I could want and more. They helped us plan out our day so that we could capture every special moment. They capture amazing photos and memories that will take your breath away. I am so thankful for their kind spirits, hard work and... Read More amazing skill. They truly made the day special! We would recommend them to anyone who wants beautiful moments captured in photo form.
---
You need Nakasato Photography
Reviewed on

11/13/2014
Kylie W
My new husband and I met Ben and Michelle through our friends who were getting married as well. I normally do a lot of research on pricing and quality before contracting anyone for the wedding and for them I did nothing so I was very skeptical. So my husband and I met with Ben... Read More and Michelle and they blew our minds!!! There work is unbelievable!! I have never seen anything like it, and I have been in my fair share of weddings. We booked them without any question, and at what I believe was a very fair price (they should charge more with how good they are!). Before our day We met and sat down and did a timeline of the day, which I was so thankful for! I had no idea how to lay out the day and keep everyone on schedule. It was great! On our wedding day everything was going according to plan except the women I hired to do make up was ridiculously late and like any bride I freaked out and did not want my girls to either. Michelle sat a listened to me vent for probably 20 minutes. What photographer would do that? She was awesome! Long story short she came and everyone got done. Michelle and Ben kept to our schedule we planned all day and were absolutely amazing. We had large group of 16 and she kept everyone moving and getting everything that we wanted done! My biggest advice for your wedding: Pick Michelle and Ben. Meet with them. Let them show you their extravagant work. Then book them for your wedding. You will never be so sure of anything. Knowing that I had Michelle and Ben there as my photographers, I knew that they were not something I had to worry about ever!!
---
LOVED LOVED LOVED This Photography Company!
Reviewed on

12/11/2012
Samantha H
When I first met Michelle and Ben I'll admit that I had no idea what I was looking for in a wedding photographer. But what became clear almost instantly is how comfortable they made me feel and how organized and professional they are. You can sense that they truly love what they... Read More do and offer so many different package options to fit any budget. Leading up to the engagement photo shoot and wedding Michelle was very responsive to emails, ideas, and site location thoughts. My husband and I loved taking pictures with Michelle and Ben. You can't help but smile more with how bubbly and and fun they are. We've already started to review our wedding pictures and there are over 2,000 to choose from. We can't wait to create a wedding book with them - they offer hand made options. They also have tons of different options for turning your pictures into art work from canvas to metal. Nakasato Photography was by far the best decision we made for our wedding. They captured so many great moments. My husband and I truly will be life long clients. We've already decided that once baby Kiley comes along we will be asking them to do a maternity and new born shoot. :)
---
Amazing work!
Reviewed on

6/28/2015
Alissa J
I don't have the words to express how grateful we were that we chose Nakasato Photography to take our photos on our wedding day. We live half way across the country and were working with a pretty tight budget. Initially I thought I would just ask friends to take pictures, but... Read More worried I wouldn't really get what I wanted. After a lot of research, we signed with Nakasato Photography, who had great reviews and was willing to work with our budget. This was one of the best decisions we made! Since we are out of state, Michelle did whatever she could to set up phone conversations and even a Skype date so we could get to know each other and so we would feel comfortable on our big day. She set up a timeline for us and made sure she knew exactly what photos we needed to have. When our wedding day finally arrived, Michelle and Ben walked in with huge smiles and so much positivity! We had a few hitches, while getting ready, and a pretty big kink right before the ceremony was about to start and Michelle and Ben were there to work out those kinks, despite it not even being their job! They seriously saved the day! On top of them simply being awesome people, they take amazing photos! They absolutely go above and beyond. We are so grateful we decided to get photographers and even more grateful we found Nakasato Photography. We couldn't be happier! Thank you, Michelle and Ben, for EVERYTHING!
---
Fantastic Photographers!!
Reviewed on

6/24/2015
Bridget F
I cannot say enough about how fantastic Ben and Michelle Nakasato were to work with. Photography was very important for us - we used them for our engagement and wedding photos. Their attention to detail, responsiveness and quality of work are above anything we ever expected!... Read More They went the extra mile for us. They love what they do and it comes through in the photos. We had limited time in between our ceremony and reception and we received several compliments at our wedding for their professionalism and how quickly and easily they were able to get our family formals taken. We loved how they posted several "sneak peak" photos of our engagement session and wedding the night of each event! We would highly recommend Nakasato to anyone looking for a photographer!
---
Reviewed on

5/19/2015
Lauren n
Nakasato Photography was hands down the best vendor to work with! They are amazing! There work is phenomenal. They make you feel so comfortable around them that it was never awkward, Even when we were beyond nervous for our engagement session they made us feel right at... Read More home. They made my wedding day a breeze and got me through every step without a hitch that day! I would definitely recommend them to anyone who is planning there wedding coming up!
---
Captured the magic perfectly!
Reviewed on

5/18/2015
Melissa C
Michelle and Ben were awesome to work with! They went over every little detail with you before the wedding to make sure that you don't forget anything! We loved working with both of them with our engagement session and the wedding! They do an awesome job and I LOVE their... Read More work! I would definitely recommend Nakasato photography as they make you feel at ease and have fun while taking your pictures! I have seen a few sneak peeks from our wedding and I can't wait to see all of them!
---
Great Husband and Wife Team
Reviewed on

3/19/2014
Alissa S
First, off I want to say that Michelle and Ben are wonderful photographers. From the very first meeting, we knew they were the ones that were going to be doing our wedding photos.They definitely captured our day in a way we couldn't even explain. We loved our engagement session... Read More that they did as well, they gave us a taste of what the actual wedding day would be like. No matter what, you could always hear that shutter going, and you knew they were capturing every tiny moment. That's what we wanted in a photographer. They even got hard to shoot pictures, since we had our dog in both our wedding and engagement pictures; sometimes she can be uncooperative. From start to finish, they were always there to answer questions and guide us in the right direction. Ben has a way with detail shots, that we have never seen and just adds that extra pop to your photographs. I would recommend Nakasato Photography to anyone that is looking for fun, outgoing, and carefree photographers that take phenomenal pictures.
---
Best decision!
Reviewed on

9/27/2013
We couldn't be happier with choosing Michelle and Ben to photograph our wedding! From day one communication was very and fast. They are both very easy to get along with which made both of us more comfortable in front of the camera! We got the pictures and DVD back from our... Read More wedding last week and were just blown away, they captured everything we wanted at the wedding and saw so much more! I didn't cry at our wedding but when my husband and I watched the DVD they put together I was tearing up, it is perfect! I would definitely recommend Nakasato Photography!
---
Fouks Wedding June 8th, 2013
Reviewed on

9/04/2013
Megan S
We could not be more ecstatic that we chose Ben and Michelle to capture one of the most important days in our lives. They are the most talented, professional, and I forgot to mention SUPER FUN to work with. They truly have a beautiful talent and we seriously are clients for... Read More life. They even traveled 5 hours for our special day. Truly grateful for their gift and that even aside from working they are amazing people. Thanks again Ben and Michelle!!!! We'll call you when we have kids!!!! 
---
Photography
Reviewed on

6/03/2013
Erika D
Nakasato Photography not only took our AMAZING wedding photos, but we've used them 4 times since for maternity and newborn sessions! Michelle and Ben are a creative husband and wife team who captured countless special moments to last a lifetime. Their service and quality... Read More continually far exceeds our expectations. They are talented, good people and you will not be disappointed! One of the best decisions we made. We will never go to a different photographer again!
---
We LOVE Nakasato Photography!
Reviewed on

8/07/2012
Amanda B
Aside from getting to marry my wonderful husband, Michelle and Ben Nakasato were the best part of our wedding day! We were referred to Nakasato Photography shortly after being engaged. Friends of ours had the honor of working with Michelle and Ben for their wedding. My... Read More husband and I met with several photographers to compare styles, prices, personality, etc. because we wanted to make sure to choose the right fit for us on our special day. After a few sips of coffee, a look at their amazing work, and some fun conversation, we did not need to look any further! We found our photographers! Michelle and Ben's work and personalities are incredible! They are not only talented, artistic, and creative – but also kind, compassionate, reliable, honest, and fun! Everything from our engagement session to our wedding day was memorable and unique thanks to Nakasato Photography! Our family and friends are still talking about how much fun Michelle and Ben were on our wedding day (and we were married in May)! Here's a little tip – make sure to ask them about their photo backdrop! The most hilarious, unforgettable shots were captured! Thank you, Michelle and Ben, from the bottom of our hearts! You helped make our wedding not just a day… but an experience… and captured memories that will last us a lifetime! Your creativity, passion, talent, and attention to detail are transparent in the photos you take! You are both amazing! We look forward to having you as our photographers throughout all the exciting stages in our life! It's without any hesitation that we HIGHLY recommend Nakasato Photography! Best decision we made… meet them and you'll see what we mean! -Amanda & Tim
---
Nakasato Photography, Your Best Decision!
Reviewed on

6/29/2012
Sarah P
Michelle and Ben Nakasato are two of the most phenomenal people to work with! My husband and I have the privilege of being personal friends with these two, and were blessed to be their First wedding photo shoot (3 years ago now)! They went Above and Beyond to make our day not... Read More only "special" but Memorable! They are full of life, have a beautiful vision, and will truly capture the "essence" of your day! Our wedding day was a VERY hot one!! But you wouldnt know it was miserable out, because of all the fun we had as we laughed, played, and just had a great time! Ben and Michelle aim to find those priceless moments that you will treasure for a lifetime. The service is impeccable, the quality outstanding, and you see the dedication they demonstrate to bring a smile to your face. They don't look for "clients" they look for lasting relationships. You will never be paired with a finer couple! And they don't stop at weddings! Both their talents and abilities have grown. So..... when you decide to start a family after the big day, they would love to be right there to "sieze" the moment of your little ones ventures :) Nakasato Photography, they will be your Best (and easiest) decision!!
---
Send Message