Home

Panache Bridal Santa Barbara
About this Vendor
Panache Bridal Santa Barbara
Panache Santa Barbara combines coast-to-coast bridal expertise and gorgeous, unique dresses in the convenience of our local showroom. At Panache Santa Barbara, you will find an exquisite selection of designer gowns from the hottest American and International designers. Whether you are looking for something sexy and bold or soft and romantic, the service and selection at Panache Bridal will ensure that you look nothing short of stunning on your wedding day. Call or click to make your appointment with one of our bridal experts, and we will assist you in finding the one for your perfect day. See our website for updated trunk show info!
Details
Wedding Dresses, Dresses, Alterations, Bridal Stylists, Custom Designs, Dry Cleaning + Preservation, Private Appointments Available, Fashion Services, Fashion
Contact Info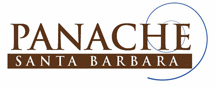 The PERFECT dress!
Reviewed on

4/15/2015
Nicole M
Had many styles, fun city to shop in and go back to for fittings! Alterations were AMAZING and quick!
---
Wonderful Bridal Shop
Reviewed on

12/21/2013
Mary
I loved Panache, where I bought my wedding dress. The consultant knew right away what I wanted and guided me toward the best dress for my special day. Very good customer service and caring professionals through the entire process prior to my wedding:)
---
Reviewed on

11/18/2017
Lauren F
I read some older reviews about this place before going but went anyway. I had a feeling I'd find my dress. And I did! Liz who helped us was fantastic. I tried on a dress that I had picked out and wound up not liking at all, HOWEVER, Liz said I have another dress you might like,... Read More after I noted what I liked and disliked about the dress. She came back with the PERFECT dress. It was exactly what I wanted. No one had tried it on yet and it was everything I wanted. Even she was tearing up! I got my dress and accessories for ten percent off and scheduled my alterations at a discount
---
Reviewed on

10/04/2016
Tanna H
Going to panache bridal to buy my wedding dress was such a great experience. Their dresses are a little bit on the expensive side, so make sure you are prepared for that. I was worried because there were quite a few negative reviews for them. I'm so glad I ignored them because... Read More my experience with Panache was perfect. I scheduled my appointment 2 months in advance. My mom, mother in law, and maid of honor came with me. When we arrived we were greated by Liz. She is the store manager and is really sweet. She asked me what I was looking for and my price range. I had a pretty clear vision in my head of what I wanted so it made things a lot easier. I showed her a couple dresses that I really loved and although they didn't have those same dresses, they had similar ones. She immediately pulls an all lace, champagne colored Romona Keveza Legends dress. It was stunning. We then shopped ourselves and pulled a few more. I tried on her pick first and it was perfect. I tried on all the other ones but I already knew I had found the dress. The very first one I tried on! Tears and champagne followed. The dress was out of my price range but because I bought the sample off the floor they gave me a discount that put the dress in my price range. The next few months involved fittings with the seamstress (I forget her name) and she was very sweet and helped make the necessary corrections to the dress to make it perfect. After my event, they took care of washing it. Panache truly made my dress experience perfect.
---
Not Worth The Trip
Reviewed on

7/28/2015
Elise S
I ultimately found my dress at Panache Bridal in Santa Barbara while on family vacation. The experience of the actual day was fine. It was what came after that that made my experience a nightmare. I ended up having to fly to LA to have my dress altered by the Pasadena location... Read More (although my appointment was delayed a day because SB forgot to send my dress to Pasadena and no one bothered to tell me). The saving grace of Panache is their AMAZING seamstress. She works wonders and will even make you forget about the worst experiences. I am torn because I would actually recommend Panache to people simply for the alterations department. There are not enough words to describe how wonderful the alternations department is. However, funny story back to the sales staff they called me the Monday after my wedding to let me know my veil had arrived (not sure what they had sent me home with 2 months prior but I loved the veil I had).
---
Wedding Dress
Reviewed on

7/12/2013
Devon R
Panache was very helpful in finding my dress as well as making sure I was satisfied with the alterations. I felt like the people there truly cared about me and my wedding and were very willing to do what ever I needed.
---
Loved The Dress...
Reviewed on

11/17/2012
Gina V
My dress was exactly what I wanted, loved it in every way. However, though Panache carried the brand, they didn't have the sample in-store, and wanted to charge me just to have it sent to them, so I could try it on. That didn't seem like a great option to me - though maybe... Read More it's a standard industry practice. Regardless, I tried the dress on elsewhere (San Diego). It was great, so I did go ahead and order with Panache, but I thought that was kind of lame. The store is beautiful, and they do have a lot of dresses, but the selection is very one-note I thought. Lace, lace, and more lace.
---
Decent but be careful
Reviewed on

2/09/2012
John T
While we were very happy with the dress we purchased at Marylinn's because it was quite attractive and fairly priced, we felt taken advantage of with respect to the additional services. The bustles were overpriced and completely wrong [we had to have another tailor fix them] and... Read More they tried to get us to have the dress steamed for $250 when others did it for $150. There was palpable internal strife with the staff and we ultimately picked up the dress and went elsewhere to avoid the negative energy. We may make a claim for refund on the bustles now.
---
Beautiful Dress!
Reviewed on

10/20/2011
Adela W
I love my wedding dress! The quality is outstanding and the design is stunning. Marilynn's Bridal has a nice variety of beautiful dresses in many different styles. All of the samples you try on are in incredible condition. They really take care of their gowns.
---
Dresses a little pricey
Reviewed on

10/20/2011
Jazmine R
Marylinn's Bridal was the first bridal store I went to and I found my dream dress during my first visit. I went with the 1995 Casablanca in ivory. It was beautiful. I purchased the first day. I paid about $1400. I went home and did some research and I realized that ladies in... Read More other places had paid as low as $800 for the same dress. I felt ripped off. But I loved the dress and it was too late. When I purchased the dress the "hem" was included and that was $200 worth. However, when I went for my first fitting, I didn't realize how much the other alterations would cost! I ended up paying about $500 in alterations -- sewn in cups, side seam (since I had lost about 15 pounds), and a bustle. I didn't mind paying the money -- but none of the alterations occurred until what was supposed to be my "final dress fitting." They had scheduled me for 3 fittings total, and it was not until the final dress fitting that any of the alterations had been completed. I had to drive about 1.5 hours to get there!! This was very frustrating for me. Additionally, during my final dress fitting, I refused to leave the store without my dress. The seamstress (a nice old lady) had to alter the hem, because it was still about 2 inches longer than necessary and she accused me of changing my shoes (which I had not). To make matters worse -- she butchered my dress. I had a mermaid dress with a lace overlay. In order for her to do the hem quickly, she folded the excess 2 inches at the bottom of the knee and sewed it. She didn't even bother cutting the excess material. When I arrived at home, I tried the dress on and there was a HUGE bump at the knees. My grandmother had to fix the hem and the bump, because I was in tears. To make matters worse, the bra cups fell out! The seamstress had only put about 3 stitches on each bra cup. I ended up not even wearing them (although I had paid $65 for them to be "sewn" in). The bustle was a disaster! It was horrific! I was charged about $25 per button and she put way to many buttons on! The bustle took 4 people about 20 minutes to figure out on the day of the wedding. Bustles are supposed to be easy -- it should take less than 5 minutes. I forget the name of the bustle -- but whatever it is -- don't do it. I would recommend Marylinn's for purchasing your dress! They have great choices -- however, make sure you do some research before you overpay. Additionally -- absolutely do not use their alterations services -- unless they are simple. Good luck brides!
---
bad first impressions, but came through in the end
Reviewed on

9/21/2011
Brittany S
My first few experiences with MaryLinn's were less than recommendable. The consultants are definitely snooty and make the bride (AND any person who comes in with her) feel uninformed and unprepared, and that she is superior to them. BAD first impressions. I ended up falling in... Read More love with a dress in their "upper room" area where they keep all of the old dresses, so I bought from them and decided to just deal with it. Their alterations department is very competent, but they don't really give you options, they just decide for you. I wasn't asked my opinion on the fact that she put cups in or that she rounded out the boobs, but I deferred to her and it turns out they were both definitely needed :). I chose the "style" of the bustle that she put in (american v. french) but had no say in how many points she'd put in or what shape it would be. That was a surprise. :-O (the bustle wasn't strong enough to last more than one dance either, which was a bummer). I was kept waiting at least 15-20 minutes for all of my appointments, which was annoying. They also were pretty nickel-and-dimey, which was surprising for a salon of its caliber. Since when is steaming not included in the purchase price of a dress? All the wrinkles would have come from hanging in THEIR alterations department, after all... Yikes. What WAS nice about Marylinns was that they came through when there were last-minute problems (the zipper popped and then wouldn't zip without splitting at my final fitting, and then split AGAIN after it had been replaced). They had a secondary alterations man who reinforced everything in one day and then they took care of the cleaning and steaming of the dress. I wasn't able to take my dress home until the night before the wedding, which was stressful, but it was flawless and I loved it :)
---
Friendly & Helpful
Reviewed on

9/06/2011
Katie S
They were very kind and gratious in helping me find my wedding dress. They really made me feel special and were helpful in any questions I had or accommodating my needs. The only bad thing I have to say is that alterations can only be done on Saturdays so it makes it difficult... Read More if you have a conflicting schedule, & the manager was sometimes a little on edge.
---
Fabulous Dress!
Reviewed on

11/16/2010
Nicole J
I was pleased with my experience at MaryLinn's Couture. I was a little apprehensive about the whole experience, however Marrie (the salesperson I worked with) was amazing and really made me feel relaxed. I found a dress that was totally Me and when I walked down the isle made my... Read More husband tear. Perfect!
---
Beautiful store, wonderful service
Reviewed on

10/22/2010
Lauren D
Marylinn's Couture Bridal is a beautiful wedding gown salon with attentive and helpful staff. They have a really great selection of all dress styles and every single gown is high quality. The prices are a bit on the expensive side and alterations are pricey as well. I must say,... Read Moreauyfcbefvrafaxtfuutwwtrufxwrzdburayxxw however, the alterations turned out absolutely perfect...worth the extra cost for peace of mind.
---
The MOST FANTASTic bridal boutique and STAFF!
Reviewed on

10/15/2010
Lindsay K
I loved going into this shop every time I went there! It was an absolute pleasure working with the staff. They made my floor model bridal gown an absolute DREAM! It was perfect and the fit was like a glove. Very flexible with bride's schedules when making appointments and... Read More professional. They made me feel VIP every single time I arrived and were extremely patient and helpful! They took care of me and my dress and made me feel care-free. I highly recommend this shop and will be telling all my friends in the future when they are searching for their perfect wedding gown that our first stop has to be Marylinn's in Santa Barbara. At the end of my experience with them, I felt like family! I will be going back to show them pictures! Thank you Kimberly and Susy!!! You both are angels and made me feel so fabulous! Love you both!
---
I love my dress!
Reviewed on

8/25/2010
Christina D
The staff and dress selection was great.
---