Home

The Stationery Bakery
Details
Custom Invitations, Save-The-Dates, Invitations + Paper Goods
Contact Info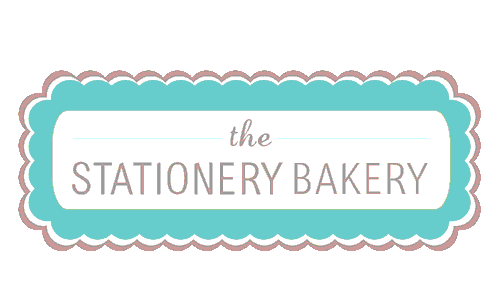 Beautiful work from Stationery Bakery
Reviewed on

10/19/2014
Jessica M
Sarah (the artist behind Stationery Bakery) custom designed our wedding invitations, place cards and seating chart, bride and groom signs, food and signature cocktail menus, table numbers, and ceremony programs. Sarah actually hand draws or paints all of the artwork that is... Read More incorporated into the paper goods. Our stationery was absolutely beautiful and we still can't get over how perfect it all was! We enjoyed working with Sarah throughout the planning process and definitely recommend her to anyone who is wanting to add a special touch to their invitations or other paper goods!
---
One of a kind stationary and experience!
Reviewed on

10/18/2014
melanie m
I worked with Sarah of The Stationary Bakery for my wedding stationary and she completely exceeded my expectations in every way! First and foremost, she is a true visionary and artist-- have no doubt that she can bring all your ideas to life! Second, great value-- I shopped... Read More around a lot before deciding on which stationary company to go with and the cost for the quality of work was very well priced. Lastly, I have to mention that Sarah is so fun and easy to work with which made the process that much more enjoyable. Thanks Sarah for making my wedding stationary dreams come true!
---
Wonderful work!
Reviewed on

8/10/2014
Cate M
The Stationery Bakery was the perfect choice for our save-the-dates, invitations, and day-of signs/placecards/programs. I really appreciated their going over every detail with me at our meeting to customize what I wanted - I wanted very simple designs and they were very on... Read More board and didn't try to talk me into anything extra! Sarah was very responsive and communicative, and made sure to get every item exactly right.
---
Worth it!
Reviewed on

5/19/2014
Emily S
I didn't know if I should try and do all the paper by myself or not. It was totally worth the extra money to have custom art on everything. I can't tell you how many people complemented me on my invitations, programs, and menus. They all had a common thread, the floral design... Read More she came up with, which made it look so personal!
---
Perfect!
Reviewed on

10/07/2013
Stefani S
We chose Sara & The Stationary Bakery after several meetings with various companies around Austin; it was her ability to put my sister in law's vision on to paper, and her easy going personality that won us both over. With this being the first wedding I've ever planned, Sara... Read More went out of her way to hold my hand the entire way. She's extremely flexible and honestly, just wants to make the bride (and bride's family) happy; and I can't see her stopping at anything less than that. Every piece of stationary she created for us came out beautifully and were so unique, Stationary Bakery is exactly what we were looking for! Thanks Sara & Stefani for everything!!
---
Best Wedding Stationery in Austin
Reviewed on

10/04/2013
Stephanie C
My experience with The Stationery Bakery has been absolutely amazing. Sarah Donovan is such a talented artist and designer and I was more than pleased with all the products she designed for me. Sarah has such an eye for detail and makes sure to incorporate all your ideas you... Read More throw at her and turns them into a beautiful wedding set! Some of my favorite elements from my wedding stationery were her gorgeous hand painted flowers and her inclusion of my lace from my dress into the wedding invitation. It was such a personal touch added to my invitation that will forever have a special meaning to me. I could go on and on about how much I love The Stationery Bakery! I know that for any other events that i need stationery for, I will go to Sarah to have her create them for me! If you are in need of wedding invitation sets, stationery for your bridal party or just adorable stationery in general, check out The Stationery Bakery! You will not be disappointed!
---
Love the Stationery Bakery!
Reviewed on

8/26/2013
Cailin M
Sarah and the folks at the Stationery Bakery are amazing! Sarah is personable, kind, patient, creative, and truly listens to her clients in order to create a TRULY one-of-a-kind product for her clients' weddings. Her work is the most artistic and creative that I've seen in the... Read More Austin area, and it's obvious that she loves what she does. I was so happy with my save-the-dates and look forward to working with her on my invitations!
---
Very helpful and sweet
Reviewed on

8/24/2013
Bailey B
I worked with Sarah to create save the dates and invitations for my wedding. Everything turned out beautifully. We had a little bit of a lengthy creative process but she stayed patient and always willing to help me get the invites exactly how I wanted them. I am very happy with... Read More how things turned out. She was also very attentive. When I would email her with a question (even if it was just about weddings in general, not specifically stationery) she would always reply back promptly and help me where she could. When we would meet she always asked how things were going and if I needed any suggestions or advice for the wedding. I loved working with Stationery Bakery! Would definitely recommend them!
---
Baked to Perfection!
Reviewed on

4/23/2013
Sarah M
Sarah does amazing work! She is the easiest person to work with and will do exactly what you want. She was so helpful and gave me so many ideas. Absolutely loved my invitations. They turned out perfect-fresh from her oven!
---
Awesome all around!
Reviewed on

3/27/2013
Virginia W
Working with Sarah was awesome. She took time to listen to my vision for my wedding and design art and an invitation suite which really tied everything together. She was creative and flexible, making even the most minor changes to satisfy my obsessive compulsive nature. Fun... Read More to work with and beautiful art. She created a one of a kind product that gave my wedding an additional personal and unique touch. We encourperated her art into all of our paper goods, invite, programs, menues (bar, dinner, and appetizers). Could not have asked for more. Having someone to work with closely to create something truely special is well worth the price. Honestly, cost was very, very competative when you compare the quality of the invite set to others. Thanks Sarah!
---
Perfect
Reviewed on

9/21/2012
Desiree F
Sarah was so accomodating with my my requests. I had a relatively clear vision of what I wanted our invites to look like, she did a perfect job of taking in my descriptions, putting the into a beautiful design and bringing them to life. I am thrilled with our invites and the... Read More response has been incredible. Sarah was such a pleasure to work with and got them to me exactly when promised. I would use her again and again and again!!!
---
Always amazing
Reviewed on

9/14/2012
Melanie C
I have used The Stationery Bakery on many occasions, from invites to grad announcements. She never fails to create one-of-a-kind, beautiful designs! I would gladly recommend her to any one looking for custom invitations!
---
Love the designs & the designer! :)
Reviewed on

9/12/2012
Ashley G
The Stationery Bakery has nothing but gorgeous, unique designs that are truly a work or art. Sarah is quick to respond to any request and a pleasure to work with. :)
---
Amazing to Work With
Reviewed on

8/13/2012
Sarah S
I got the pleasure to work with Sarah (Stationery Bakery) for my wedding invitations and all the details for our wedding. She took the time to sit down with my fiance and I to really get to know us. From there she created something that truly reflected our personality and... Read More relationship. We have received non-stop compliments about our invitations. Throughout the whole process she always delivers on her deadlines and over-communicates, which I love! Not only does she create incredible things, she also confirms the content multiple times to ensure its correct. She is great to work with and I recommend her to all my friends for any occasion.
---
highly recommended
Reviewed on

8/10/2012
Jaclynn F
I have worked with The Stationery Bakery and Sarah on many occasions and can honestly say that I recommend her to everyone I know! I tell everyone about her for wedding invites, shower invites, and everything in between! She is very thoughtful and original and takes the time to... Read More make something that you are going to be 100% satisfied with! She goes above and beyond the call of duty.
---
Can't Wait To Buy
Reviewed on

8/05/2012
Shae C
I've been looking over this site for ages and I'm in love with everything. It's a refreshing new twist on all types of stationary. I don't think I'll be able to choose!
---