Home

Topher Simon Photography
Details
Online Proofing, Digital Files, Wedding Albums, Photo, Second Shooter Available
Contact Info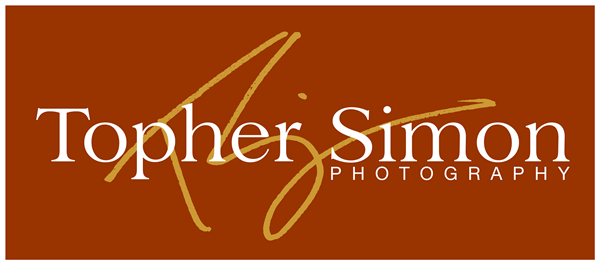 Reviewed on

10/27/2015
Priti P
I can't put in words how I glad I am that Topher was the photographer for my wedding. Topher is AMAZING! There are no other words to describe him or his work. He blended in with my family... He became part of my family and friends. He captured every single moment of the... Read More wedding beautifully. I don't know when my Husband & I are going to have kids but Topher is definitely going to do our family photos. THANK YOU TOPHER!!!
---
Friendly and Wonderful
Reviewed on

7/28/2014
Michelle S
Topher is great and his photos look amazing after! My husband did not care to pay for a photographer at first, but he admitted that it was well worth it after. Topher is very personal and just wonderful to work with. I had a lot of last minute changes at our wedding due to... Read More people stepping in and trying to run things, but he was very accommodating.
---
Great technique, lots of close ups
Reviewed on

2/26/2014
Adam S
Topher photographed our October 2013 wedding and we generally had a very positive experience with him. He is very responsive and professional, and had a very quick turn around time with our photos. Every time we met with him he was punctual and organized, and the day of the... Read More wedding he was appropriately dressed, did a great job fending off all the guests trying to jump in and take their own photos, and even helped me fix my dress a few times so it would look good in the photos. The reason for the 4/5 stars and not 5/5 stars was that we liked our photos, but we didn't love them. This may come down to a difference in artistic styles, but we felt like we got many close up shots, and not many wide-frame/artistic shots. This may have been partially our own fault for not specifying that we wanted more shots like this. Technically, Topher is nearly perfect though, in terms of lighting, coloring, and all that stuff. My recommendation would be to think of what types of poses or shots that you'd like ahead of time and send him some samples, so everyone is on the same page.
---
Five Reasons I Think Topher is the Best
Reviewed on

2/13/2014
Robin T
I am 100% happy with my experience with Topher Simon Photography for my October 2013 wedding. Quick list of reasons: 1) Results: My engagement and wedding photos look like they came out of a magazine. But in a good way - still us, just at our very most genuine best. He... Read More captured the people, the venue, the flowers, the ceremony - everything just beautifully. This is not just photography, it's art. 2) Peace of Mind: He knows what he's doing, put plenty of time and effort into preparation, asked all the important questions, is very easy to work with, and generally gave me incredible comfort and confidence. His organized approach and reliable execution were impressive. I only get one wedding day - glad I had such a great photographer! 3) Choices: Topher had several well constructed, professional packages to choose from. We got the one (with all the bells and whistles) that suited us. He gave us some ideas for locations for engagement pics, he had suggestions for family portrait groupings, he even created an initial version of the wedding album for us so we wouldn't be starting from scratch with which photos to use. Topher was so helpful in each step of the process - before during, and after the wedding! 4) Cost: Holy moly, photographers are expensive! More than my dress. More than the flowers. More than the honeymoon, even. But now the dress is stuffed in the closet, and the other things are long gone. The photos are on our walls, album on the coffee table, and both make me so happy every single day! It was worth every penny. Do NOT skimp on this. Photos are what capture all the other money you spent, and freeze them as beautiful memories. Without Topher, I wouldn't have even seen some of the other things I dished out $$$ for! He's not the cheapest and not the most expensive. But I certainly feel like I got a good deal for my money. 5) Superhero Abilities: On our wedding day, he and his co-photographer were seemingly invisible, and yet everywhere at once - capturing so many moments that I cherish - some of which I didn't even see! Then, he got us a preview of a few shots the next day, all the photos out to us within a few weeks, and met with us about the album as soon as we had time. He really is amazing. Of all our wedding vendors, this one was a complete homerun. He made everything easy, beautiful, and fun.
---
Great pictures
Reviewed on

2/08/2014
Topher did the pictures for our wedding and they were amazing! He was very professional and enthusiastic and our pictures were exactly what we wanted.
---
CP
Reviewed on

2/06/2014
Carlie A
Topher is awesome! He was professional and got all the photos that we wanted on our wedding day. He took time before the wedding to make sure he understood what we wanted and gave us some great ideas too. The 'group photo' he took was our favorite. Pictures came back quickly and... Read More all of them turned out great! I wouldn't choose anyone else to photograph such an important day in my life- Topher is truly talented!
---
Beautiful Pictures
Reviewed on

11/01/2011
Robin G
I met Topher through one of my co-workers and am so happy I had him for my wedding photographer. He is young, enthusiastic, and very creative. The quality of pictures really shows his skill for capturing a moment and I will forever treasure my beautful wedding pictures :)
---