Get Ready to Sweat—6 Fun Workout Classes to Do With Your Wedding Party
What's better than a fierce workout? Teaming up with your bridal party, of course. Check out these awesome wedding party workouts.
by Jenna Dedic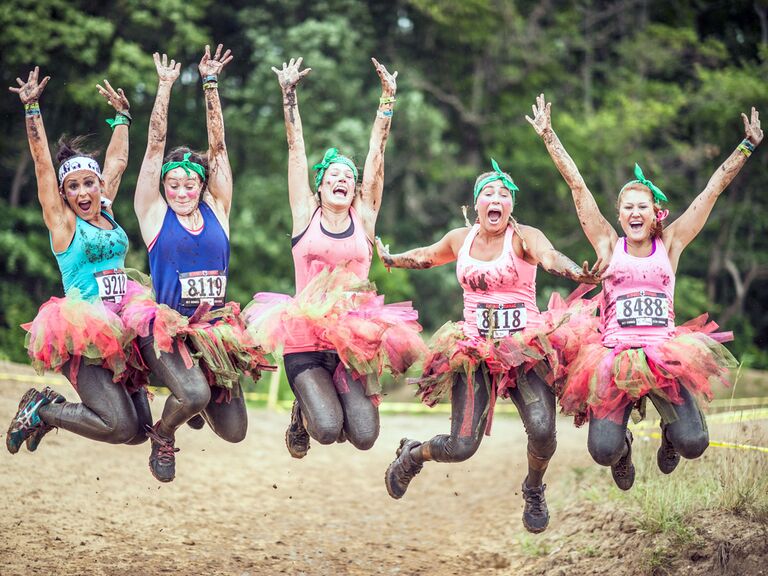 While your upcoming nuptials can be a pretty good motivator for staying active, even the most dedicated gym-goers can hit a rut. Join up with your attendants and add a little fun to your fitness routine.
1. SoulCycle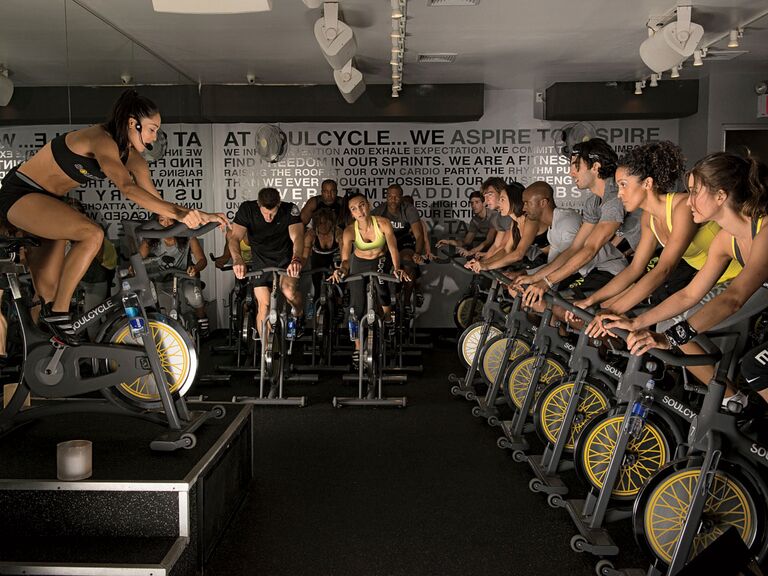 Spinning not only burns mega calories, but with killer playlists and disco lights, you'll feel like you hit the club—with the added bonus of exercise endorphins. Book a private room and you can choose the songs and decorations.
From $30 per class, from $1,000 for a private class, Soul-Cycle.com

2. 305 Fitness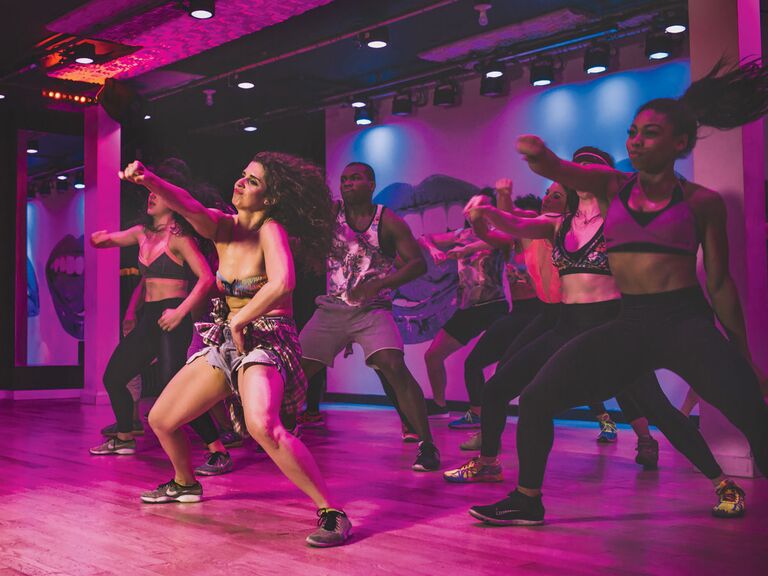 In these classes, you'll dance and tone with dumbbells as a DJ spins the hottest tunes. Book a private one for you and your besties to learn a choreographed dance.
From $24 per class, from $350 for a private class, 305Fitness.com
3. Body by Simone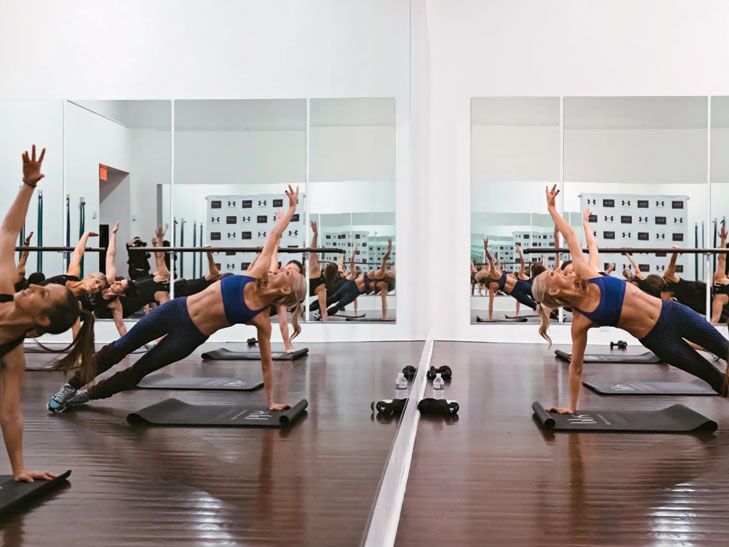 Make like TSwift's squad and grab a spot in this star-studded studio (Chrissy Teigen and Jennifer Aniston are fans). The 55-minute workout fuses Pilates, barre and cardio dance, so there's a little something for everyone to enjoy.
$350 for a private class for 5 to 20 people, BodybySimone.com
4. Rugged Maniac Obstacle Race Series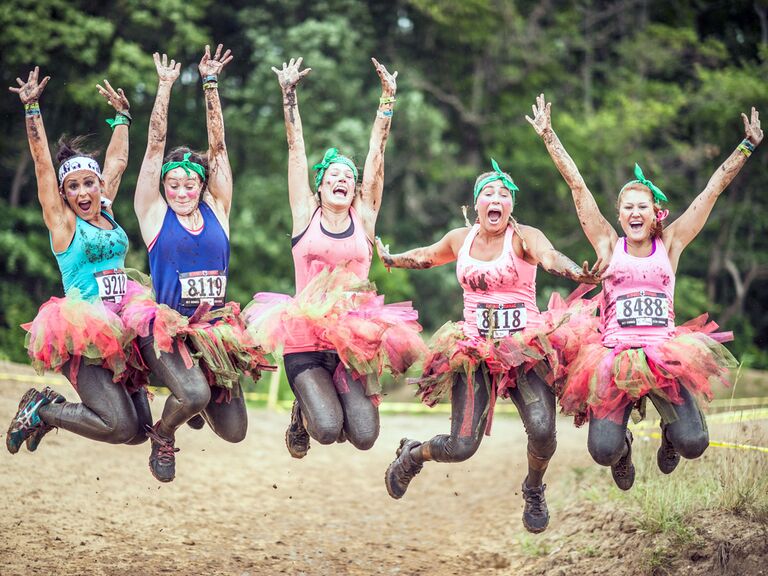 The ultimate friend face-off: Get a group together for some major team building as you cover 3.1 miles of obstacles, including mud slides and monkey swings over a swampy pit. You'll never feel closer to your fiancé and friends than while you're dragging them through the mud.
Prices vary, find a location near you at RuggedManiac.com
5. Electric Run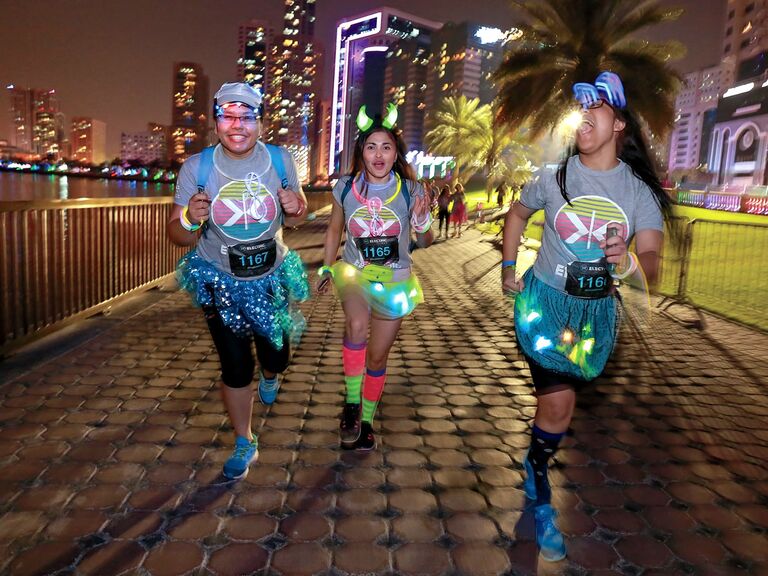 Grab your girls and guys and dress in head-to-toe glow-in-the-dark apparel for a neon nighttime 5K. Enjoy light shows and music along the course, plus a massive postrace dance party.
Prices vary, find a location near you at ElectricRun.com
6. Trapeze School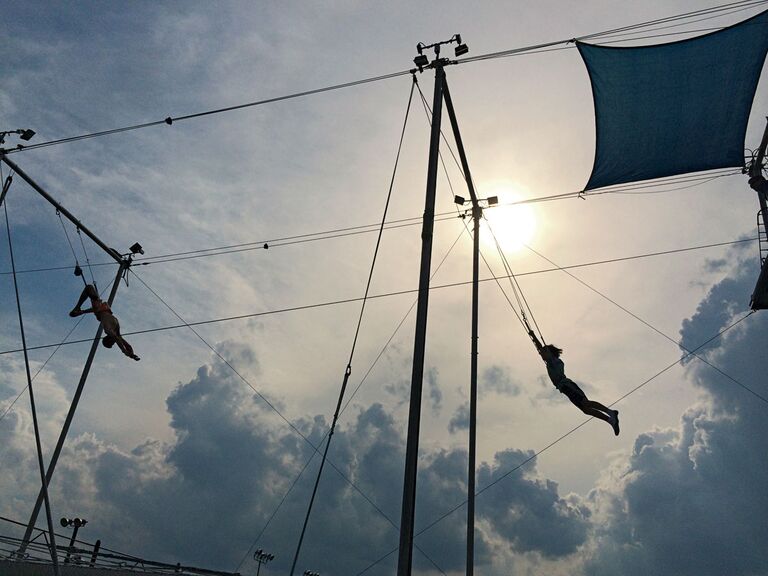 Fly high with your best buds! Learn how to hang upside-down, flip onto a trampoline and even swing from one trapeze to another like the pros. You'll have a wild time and break a sweat clowning around.
From $50 per person for a private class, TrapezeSchool.com