Finally—Here's How to Protect Your Engagement Ring When You Work Out
This is the solution gym-going gals have been waiting for.
We don't blame you if you haven't wanted to take off that stunning engagement ring of yours since the day you got it—but it can get tricky when it comes time to work out.
You don't want to leave it at home, you don't trust it in the locker room at your local gym and you definitely don't want to damage it while hitting the weight machine. (After all, the pressure of a weight's bars is likely to bend it, which is especially troublesome for a pavé band because the stones can fall out of their setting.) So, what's a bling-bearing girl to do?
We found the answer: All you have to do is slip on a band from new brand Buffr—it's basically a soft, rubber guard that covers and protects your ring (or rings) from damage while you work out. So whether you're lifting weights or jumping rope, your ring can stay put and stay intact.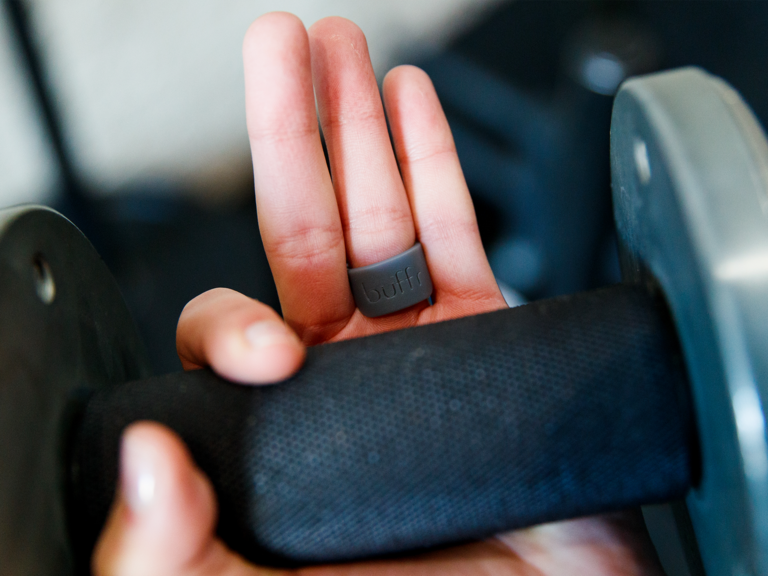 They come in various sizes and they're only $25. But the best part? You can work out with the peace of mind that comes with knowing your ring is safe and sound on your finger instead of in a questionably secure locker.