East-West Engagement Rings Are Having a Moment (But What Exactly Are They?)
Here's what you need to know about east-west engagement rings, plus some of our favorite styles.
For anyone in the market for an engagement ring that's both timely and timeless, you'll meet your perfect match with an east-west engagement ring. While east-west sparklers aren't exactly new to the scene, they're having a moment right now—especially among to-be-weds looking for something unexpected.
This ring style gets its name from its unique stone setting. The majority of engagement rings you're used to seeing probably include a vertically set center stone. East-west engagement rings feature a diamond or gemstone (or both) that's been flipped 45 degrees to lay horizontally (they're sometimes referred to as horizontal rings). They're a fresh take on familiar ring styles and a beautiful choice for anyone craving something truly one of a kind. (Bonus: These sideways sparklers make the stone appear larger and help elongate your finger!) Here are six pretty ways to style an east-west engagement ring.
Oval Diamond With a Halo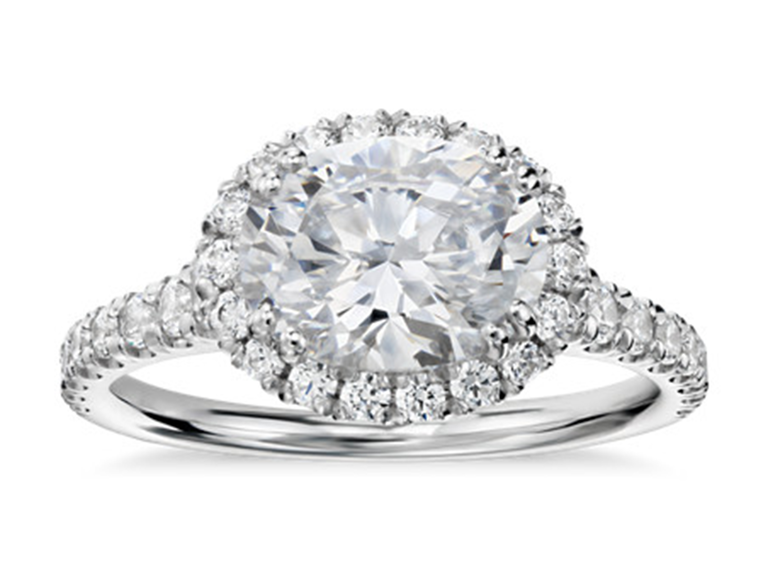 Blue Nile Studio East-West oval halo diamond engagement ring, from $2,990, BlueNile.com
Trillion-Cut Diamond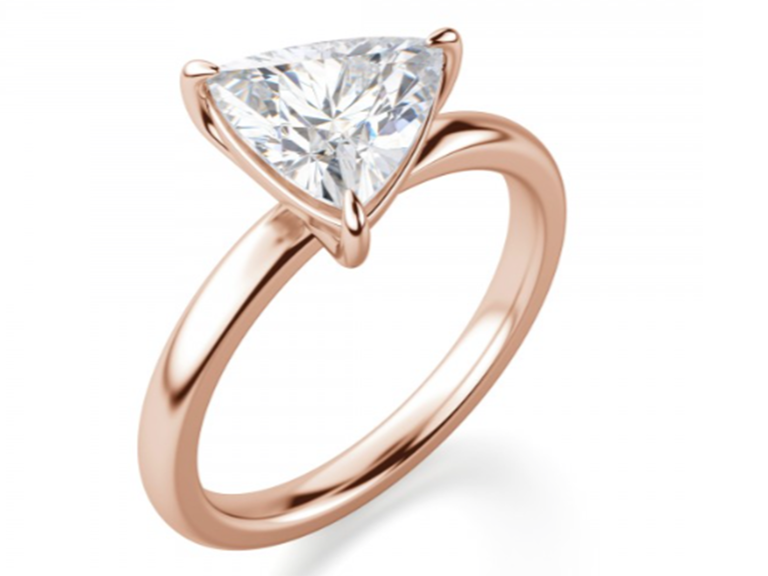 Diamond Nexus East-West classic trillion engagement ring, from $941, DiamondNexus.com
Asscher-Cut Diamond
Kwiat Asscher-cut diamond engagement ring, price upon request, Kwiat.com
Emerald-Cut Solitaire Diamond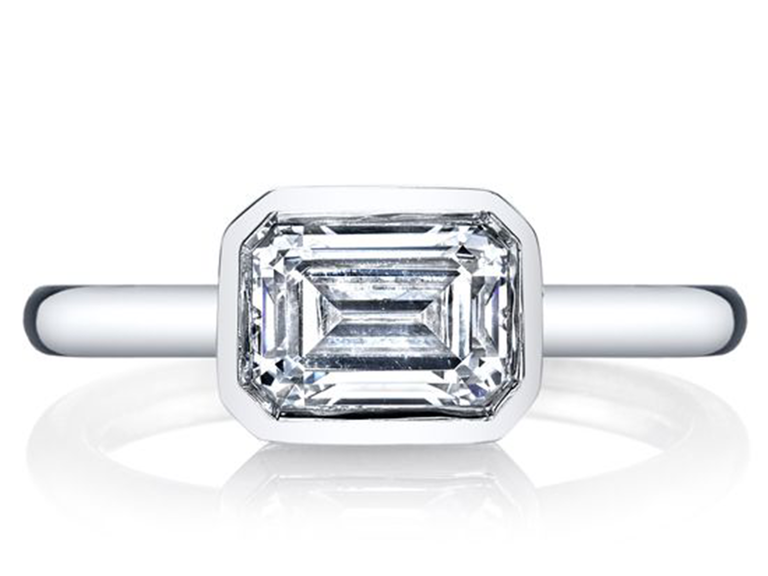 Mars Fine Jewelry solitaire engagement ring, $655, TheKnot.com
Rose-Cut Pear Diamond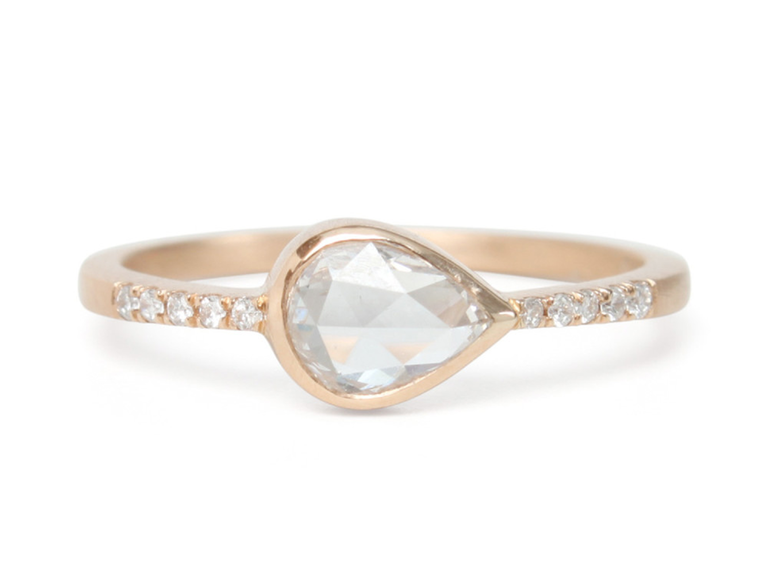 Catbird Teardrop diamond pavé, $4,950, CatbirdNYC.com
Marquise-Cut Diamond With a Halo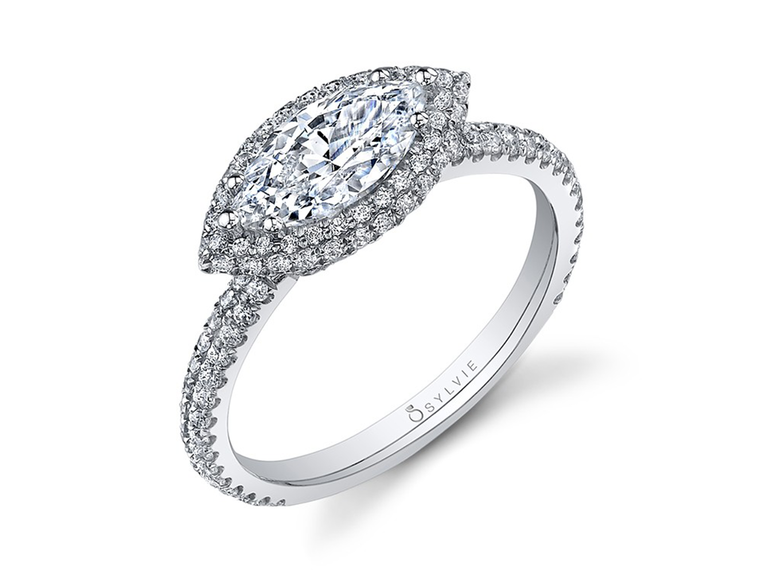 Sylvie modern east-west marquise diamond engagement ring, price upon request, SylvieCollection.com
Not sure where to begin shopping for engagement rings? Read our ultimate guide to ring buying​. ​