Is Buying a Used Wedding Dress a Good Idea?
by the knot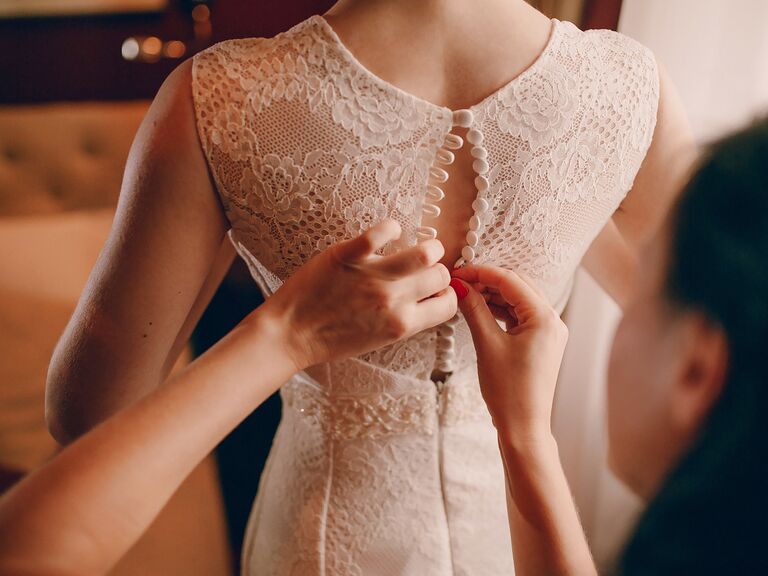 Q:
Is buying a used dress a good idea?
A:
As long as the gown you found looks to be in good condition (if you can't see it in person, make sure photos show it clearly from all angles or ask to Skype with the seller to get a better look), a used gown can be a terrific deal. A few tips: Since your dress will have to be custom-tailored to your body regardless, a larger size is easier to work with where alterations are concerned. "It's too-small gowns that present a serious problem," says Harper Della-Piana of Seams Couture. Fabric can always be subtracted, but adding more fabric that perfectly matches the rest of the gown can be difficult (not to mention expensive!). And because you're getting the dress for a steal, you can put some of the money you save toward making sure it fits like a glove (and some extra dry-cleaning if necessary).