Confetti Cone Template
Craft your own confetti cones for a beautiful ceremony exit toss with this already-measured, easy-to-use template.
Devon Jarvis
Making your own confetti cones? Trace this 6x6-inch template on your paper to insure an accurate measurement every time!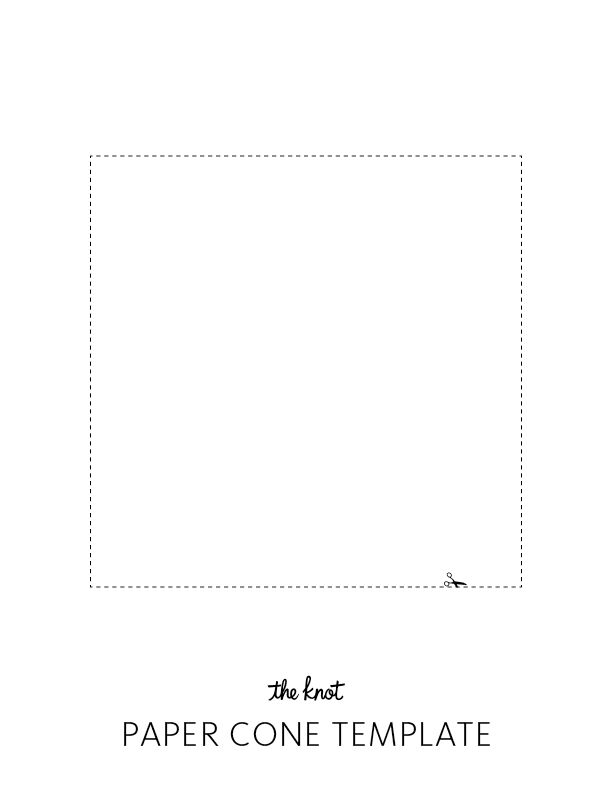 Tech Tip: When printing the above template, make sure to print at 100% rather than "scale to fit," to get the exact dimensions.